Publisher Kalypso Media and developer Gaming Minds Studios are thrilled to announce that the sequel to hit railway management simulator Railway Empire has left the station! Railway Empire 2 is now available in Standard or Deluxe Edition on Steam, Epic Games Store, Microsoft Store, and PlayStation Store for £45.99/£54.99 – with the Deluxe Edition featuring 2 exclusive locomotive skins, 3 station skins, a company HQ building skin, as well as the digital soundtrack. The title will also be available on Xbox Game Pass and PC Game Pass.
Hopeful entrepreneurs can begin staking their claim as a magnate in the golden age of locomotives. Taking on the role of a railway tycoon and building the most expansive transportation empire across over 250 cities across North America and Europe. Manage resources, construct tracks, and grow ever-evolving cities to build the greatest railway network the world has ever seen!
Building on the success of its predecessor, Railway Empire 2 brings the same immersive gameplay and 60 historically accurate locomotives which defined the series, along with new content and expanded features including; 4-player cooperative multiplayer*, improved track construction, a five-chapter campaign, 14 scenarios, free play, and new construction modes.
Railway Empire 2 is out now, with Xbox Game Pass for console and PC Game Pass for PC, and will be available on Xbox Series X|S and Xbox One consoles (supported through Smart Delivery). It will also be released on Steam, Epic Games Store, and PlayStation 4|5. The title will be released on Nintendo Switch on June 22nd.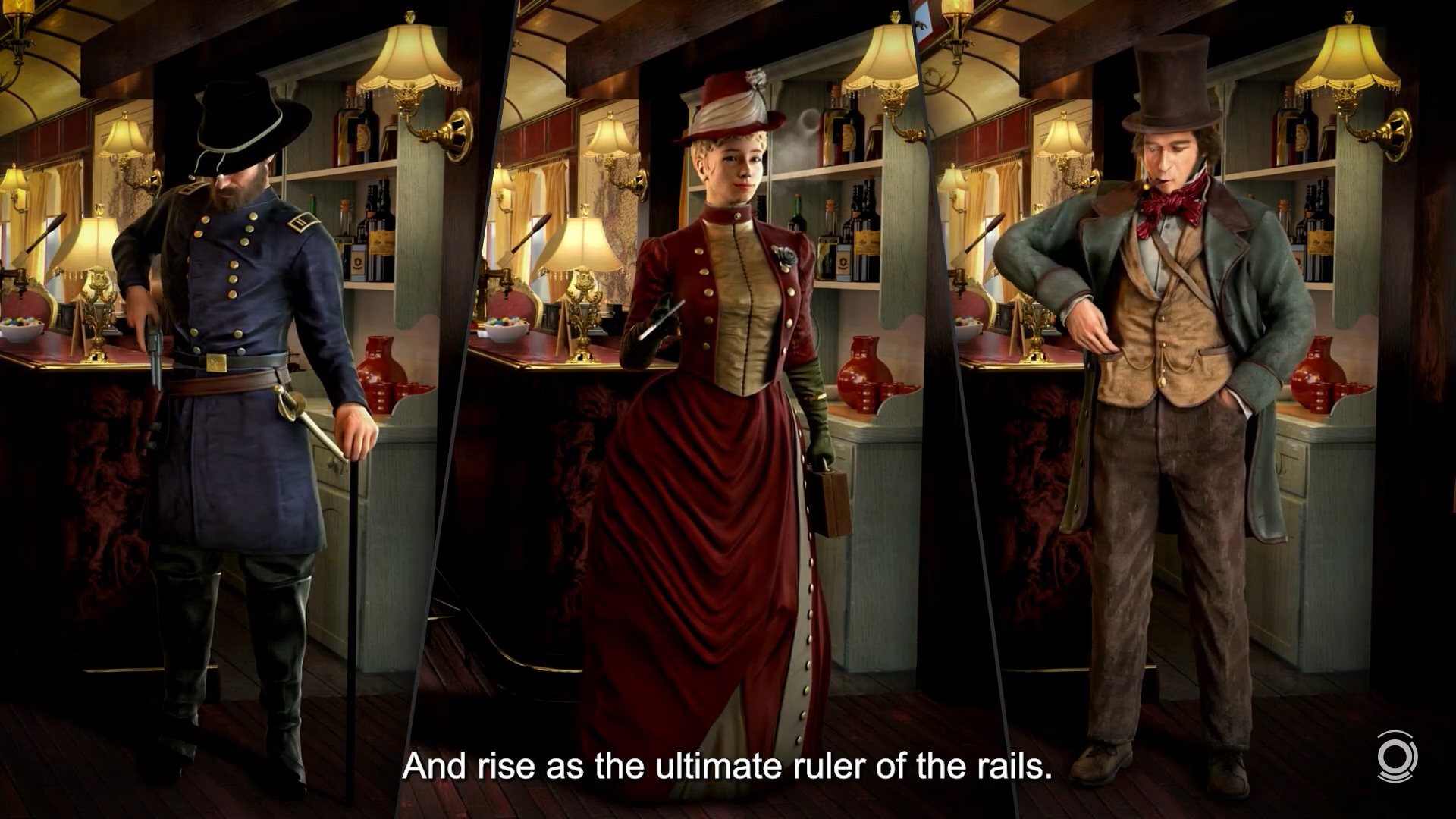 Features
History in the making: In 1830 at the dawn of the age of railways, build a grand railway empire from scratch and choose from 60 detailed, historic locomotives that you can customize with your preferred colors and company initials.
A sprawling landscape: Huge and detailed game world covering the whole of the USA and Europe in one single map each*, as well as more detailed regional maps.
Endless Possibilities: Choose how you want to play from the 5-chapter campaign set across iconic regions of Europe and the US, 14 scenarios, the customizable free play mode, the relaxing construction mode, and co-op multiplayer* for up to 4 players controlling the same railway company.
Improved track construction: Laying Tracks is easier than ever with automatically placed signals, bridges that can hold more than 4 tracks, train stations with up to 8 tracks and new train station attachments to customize your stations. The land also adapts to your track layout as your tracks cross mountains, valley and plains.
Enjoy the view: Ride along your train and see the landscape rush by from the inside of the wagons or from the front seat in the driver's compartment of the steam engine.*
---
*Denotes features not available on Nintendo Switch edition.
---
because it's a game about trains and it has a train on the box art

— Xbox Game Pass (@XboxGamePass) May 25, 2023