Developer 2Awesome Studio and publisher CRITICAL REFLEX have released the speedrunning platformer game Aeon Drive now on PC, PlayStation 5, Xbox Series X|S, PlayStation 4, Xbox One, and Nintendo Switch. Aeon Drive plunges players into the ultimate action-packed challenge designed around 30 seconds of speedrunning mania across 100 cyberpunk-themed levels!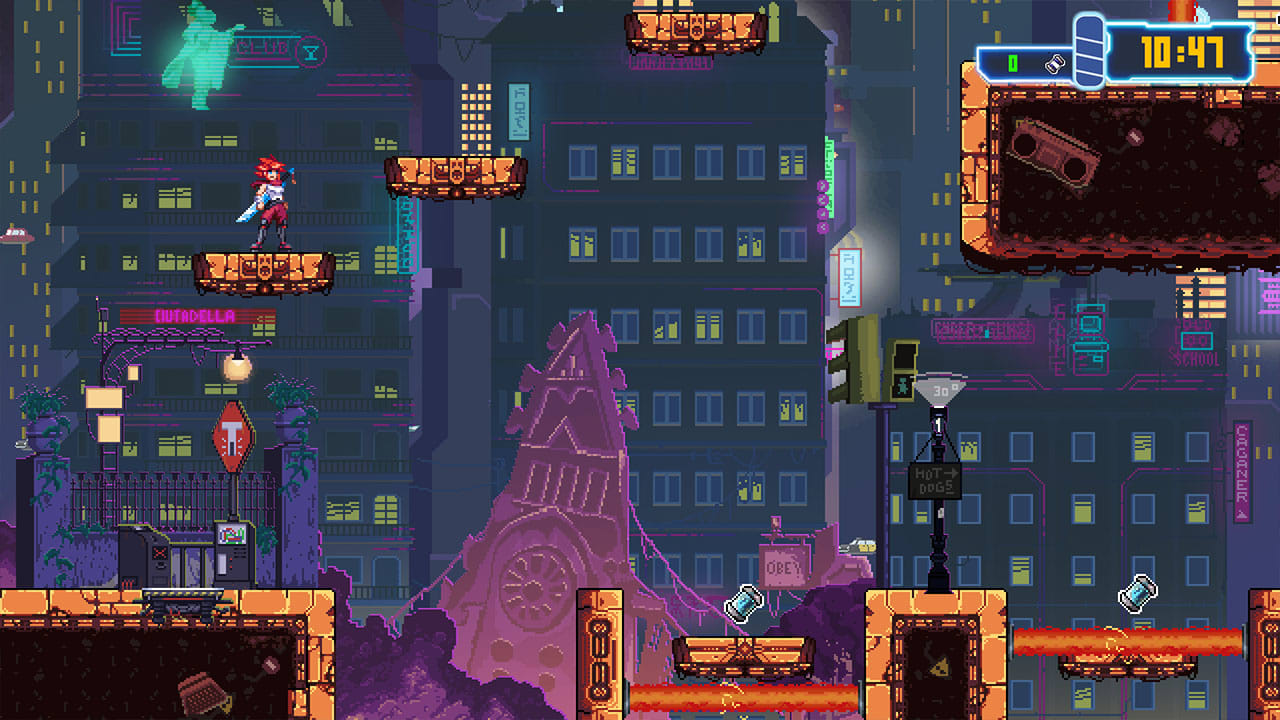 Aeon Drive stars Jackelyne, a space ranger desperate to get home. Armed with a power sword and teleportation dagger, Jackelyne must dash through the neon-infused metropolis of Neo Barcelona, using time and space-bending abilities to find all the drive cores to fix her ship – and save the city from doom.

These powers will help you in two gameplay modes: story mode, for solo players or up to four players in co-op; and competitive PvP, which features up to four players head-to-head. Aeon Drive's co-op and PvP modes support local multiplayer at launch, with online multiplayer coming in a free update later this year. The game's Discord and Twitter integration and global leaderboards let players compete with friends and fellow speedsters from across the globe.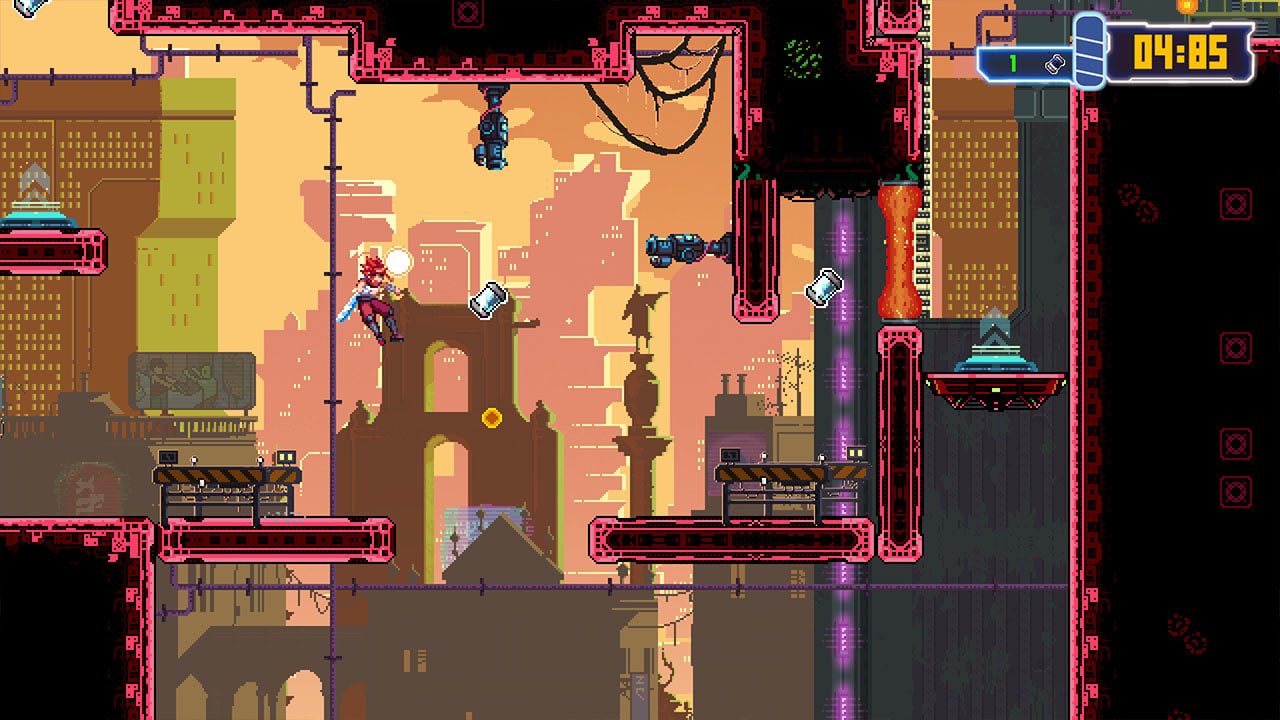 Game Features:
Warp Through Danger: Teleport through lasers, spikes and saws, and dash in a flash to avoid death through 100 levels of cyberpunk Neo Barcelona.
Run Through Time: Aeon Drive cuts down on repetition and keeps the challenge ahead of you fresh. Collect time-warping devices and use them strategically as needed.
Challenging Level Design: Levels increase in difficulty and scale, putting you on constant alert. Each level has multiple routes to explore to find the fastest time possible.
Retro Pixel Art: Colorful visuals combine modern and old-school styles.
Advanced Scoring System: New runs are fun and challenging for long-term replayability.