You have just unboxed your amazing new smartphone, shown it off to your friends, and then you accidentally drop it within a week! This nightmare has happened before, but with Samsung Care+ now available for online purchase when you buy your new Samsung Galaxy smartphone and tablet, it need not happen to you.
Samsung Care+ is a comprehensive coverage plan that offers device repairs when accidents occur. And now customers who are purchasing a Samsung Galaxy smartphone or tablet can also purchase Samsung Care+ on the Samsung Online Store to further protect their device.
Customers will be given the option to purchase a one-year or a two-year plan, with prices starting from RM55.00. Samsung Care+ includes coverage for accidental damage, liquid damage, and cracked screen repair that is not covered by the basic warranty. Coverage begins upon sign-up, so your phone is protected as soon as you subscribe to the plan, leaving you worry-free to flex your new Galaxy!
To register for Samsung Care+ on the Samsung Online Store, simply follow the below steps:
Step 1: Upon check-out, click 'Add' for Samsung Care+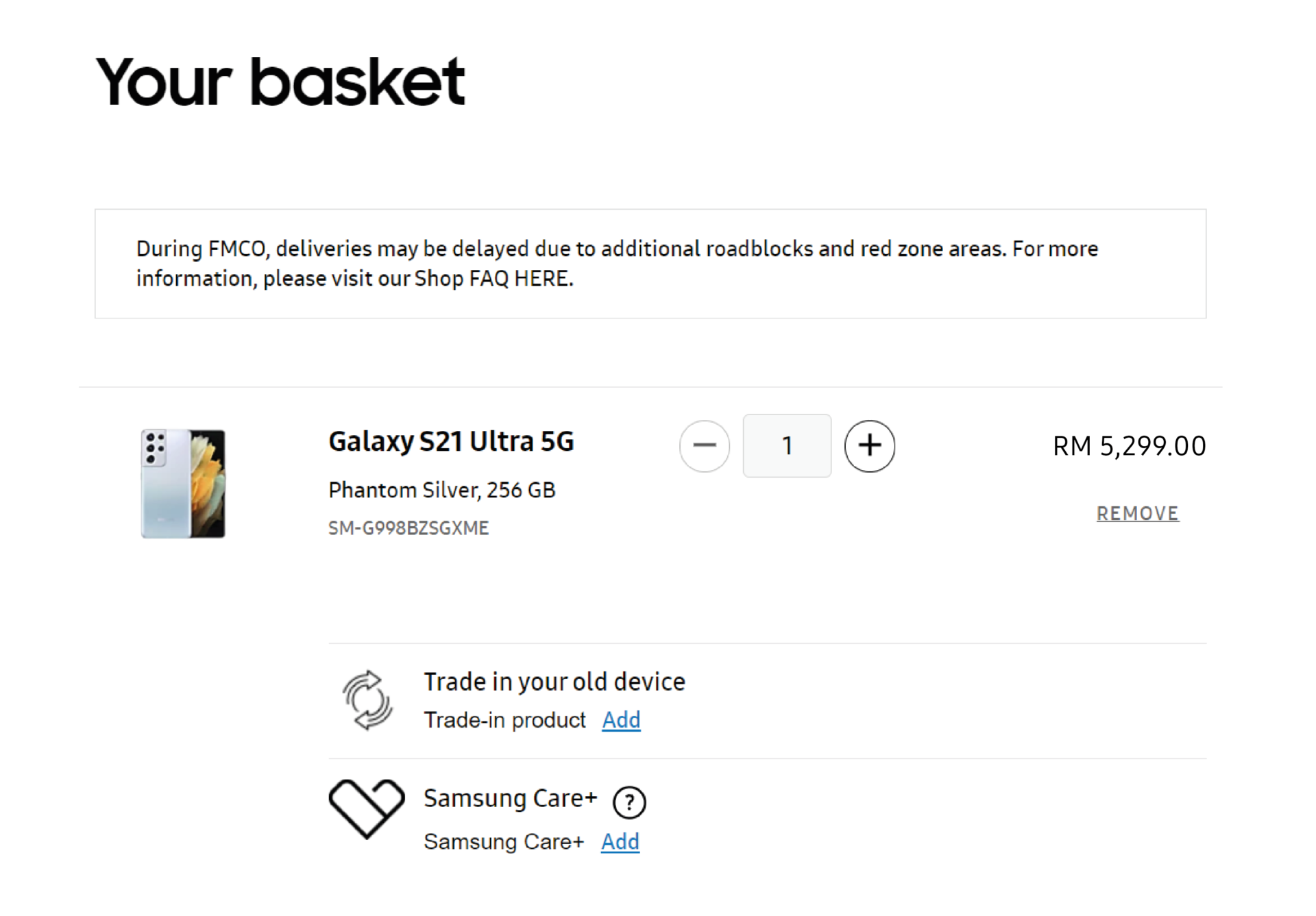 Step 2: Choose the coverage plan(12 or 24 months) of your choice and tick on Terms & Conditions.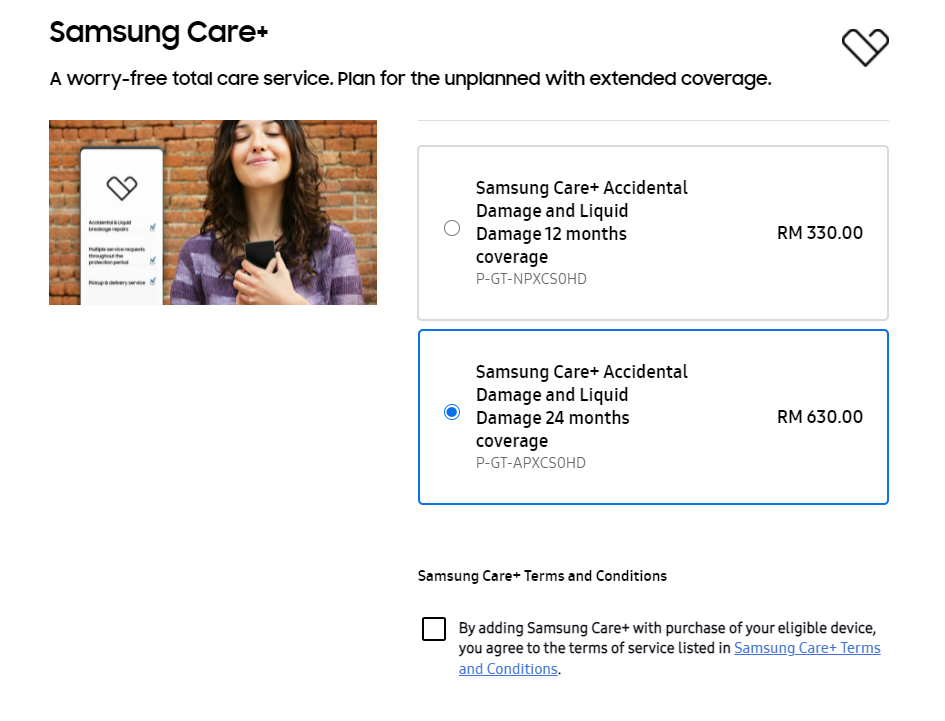 After that, you are in the good hands of the Samsung Care plan if any emergency ever takes place. To find out more about this plan, visit the official website here.