Ubisoft and Acer announced the renewal of the partnership between Acer's Predator gaming brand and Tom Clancy's Rainbow Six Esports Global Circuit, including the Six Majors, the Six Invitational and the four regional leagues: Europe, North America, Latin America and Asia-Pacific. In Latin America, Acer Predator will also support the Latin-American Challenger League in each of the three divisions. Additionally, Acer Predator will be the official PC and Monitor partner of the upcoming Rainbow Six World Cup.
With performance at the very heart of competitive Rainbow Six Siege, we are thrilled to continue our successful journey with Acer. With an impressive track-record in esports, their Predator performance gaming PCs and monitors will contribute to create the best possible conditions for pro players to perform in our competitions."

Geoffroy Sardin – Senior Vice President Sales and Marketing, Ubisoft EMEA
Following 2 years of collaboration, Acer's Predator brand will continue to support the development of the Rainbow Six Esports Global Circuit by providing premium laptops for analysts and esports-ready PCs and monitors for pro players competing at international competitions such as the Six Majors and the Six Invitational. The new partnership will also offer Rainbow Six Siege players across the world the opportunity to unlock two in-game Predator full sets, including branded skins for headgear, jackets, weapons and charms.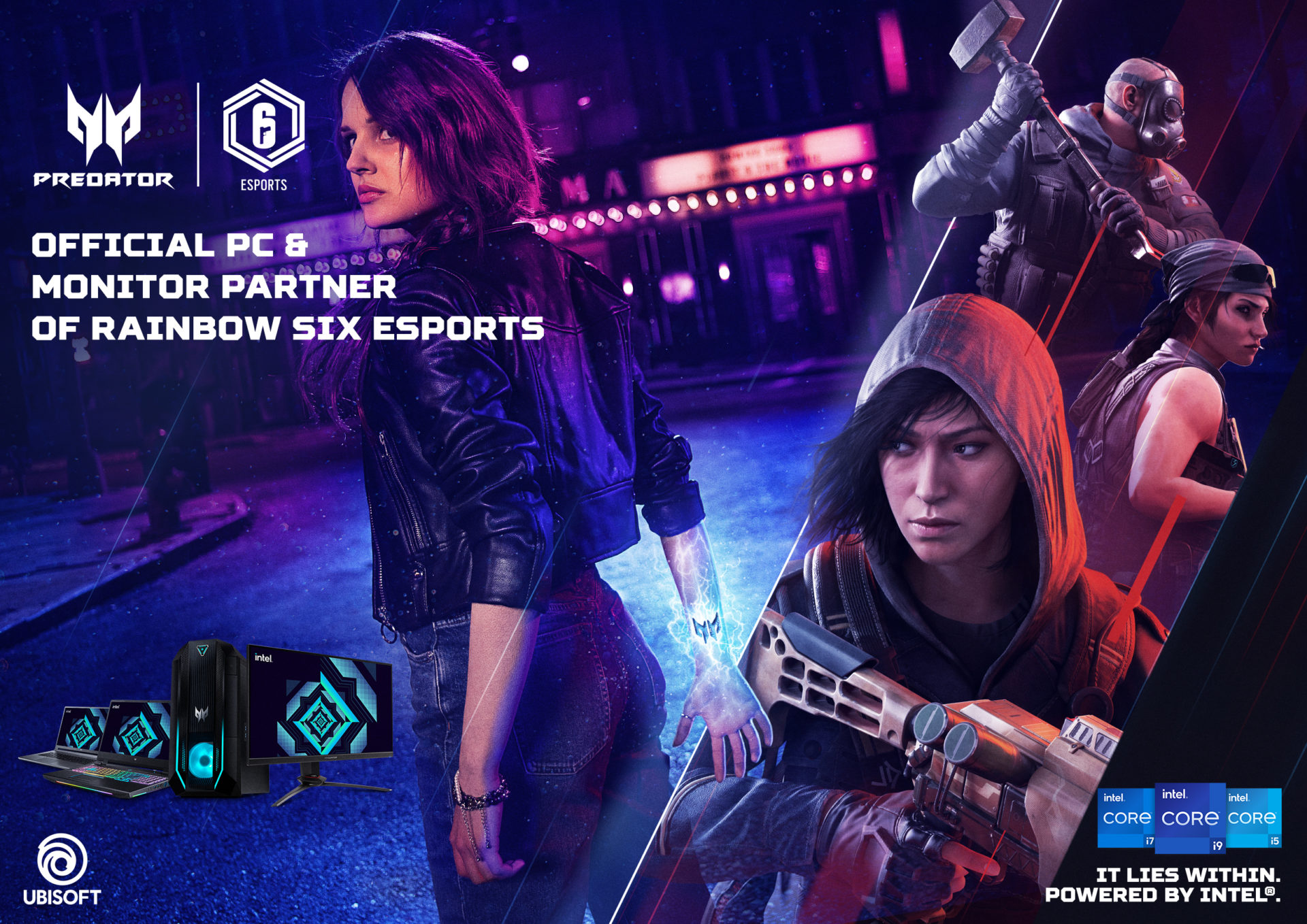 Over the past years, the Rainbow Six Siege community and its esports scene have grown substantially and reached new milestones, with more than 70 million players worldwide and record-breaking watched time during Stage 1 across all four regional leagues, corresponding to an increase of 215% compared to the 2020 Stage 1.
We're excited to continue our partnership with Ubisoft, supporting Rainbow Six Siege Esports players and fans around the world. In the past two years that we have worked together we saw the launch of a completely revamped regionalized circuit, and now three Majors per year. With the latest Predator PCs and monitors, we hope to bring out the best performance for the pro players, and contribute to the fast-growing Rainbow Six Siege community."

Vincent Lin – Associate Vice President, Product Marketing and Planning, Acer Inc.
Check out the official Esports website for more information regarding the circuit.