Through shared values of innovation and pioneering, Louis Vuitton and Riot Games have announced a landmark collaboration that brings together the iconic French House and the U.S.-based esports organization behind League of Legends.

Since its launch in 2009, League of Legends, an online multiplayer game, has grown to become a global phenomenon as the most-played PC game in the world and a key driver in the explosive growth of esports. Every year, Riot Games organizes the League of Legends World Championship for the planet's best players and teams, which this year begins on October 2 in Berlin for play-ins and group stages, continues in Madrid starting on October 26 for the quarterfinals and semi-finals, and culminates with the final in Paris on November 10.
For the event, Louis Vuitton is creating, in collaboration with Riot, an unprecedented, one-of-a-kind Trophy Travel Case to hold the Summoner's Cup, the trophy awarded to the world champions and considered the most prestigious prize in esports. The bespoke trunk, the first of its kind for an esports championship, will feature both traditional Louis Vuitton savoir-faire along with cutting-edge, high-tech elements inspired by the League of Legends universe.
Louis Vuitton and Riot Games also will soon announce unique champion skins and a capsule collection designed by Nicolas Ghesquière, Louis Vuitton's Artistic Director of Women's collections, along with other League of Legend digital assets.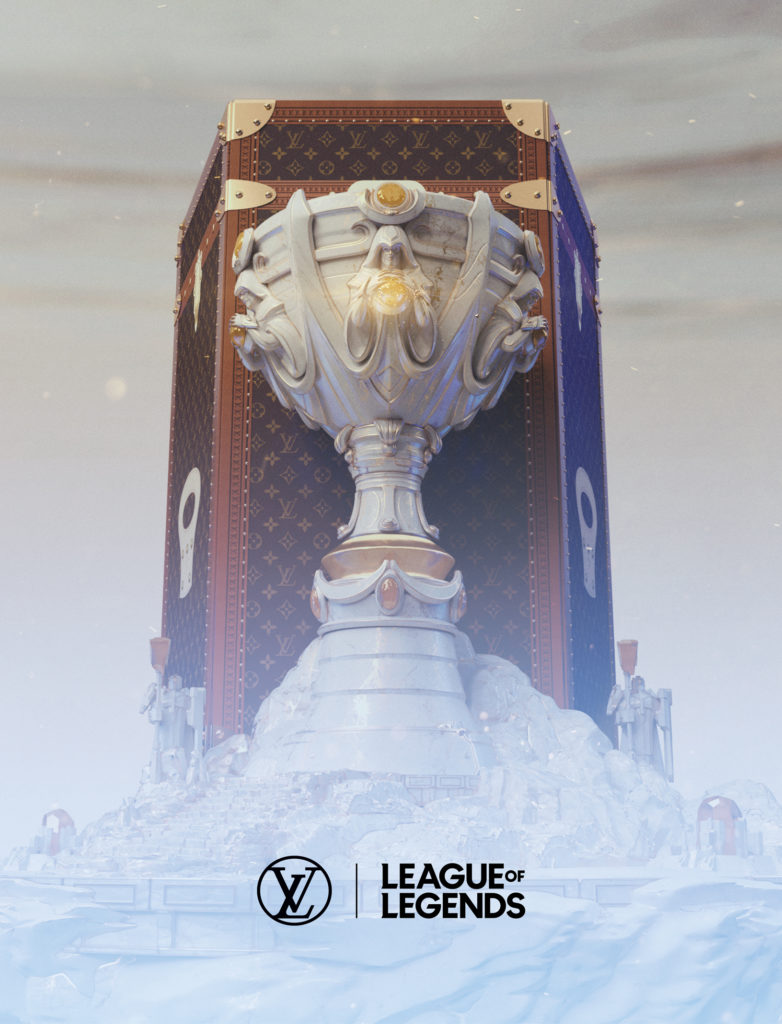 "We are honored to have Louis Vuitton as an official partner with designs to impact the look, feel, and prestige of our most prominent League of Legends event. This is a historic partnership that speaks to the impact Riot Games and League of Legends has had on the industry over the past nine esports seasons. We welcome the LV brand to our sport and we are eager to share the entire scope of the partnership in the months ahead, in particular on November 10 when the Summoner's Cup is awarded in Paris."

Naz Aletaha, Head of Global Esports Partnerships at Riot Games

"The League of Legends World Championship is not only the climax of the tournament: it's where the world of sports and entertainment come together in celebration of new legends to be born. Louis Vuitton has long been associated with the world's most coveted trophies, and here we are today, alongside the Summoner's Cup. We are thrilled to be part of such an iconic event."

Michael Burke, Chairman and CEO of Louis Vuitton