Free Fire esports enthusiasts will be able to see the epic conclusion to the Free Fire Challenger Series Season 2 (FFCS S2) with the Grand Finals being held this weekend on the 30 & 31 of July.
The tournament saw the end of its League Stage last Sunday 24 July, where 18 teams across Malaysia, Cambodia, Philippines, and Sri Lanka (MCPS) competed for a spot in the Top 12. The qualifying teams will be moving on to the Grand Finals to compete for the FFCS S2 championship title.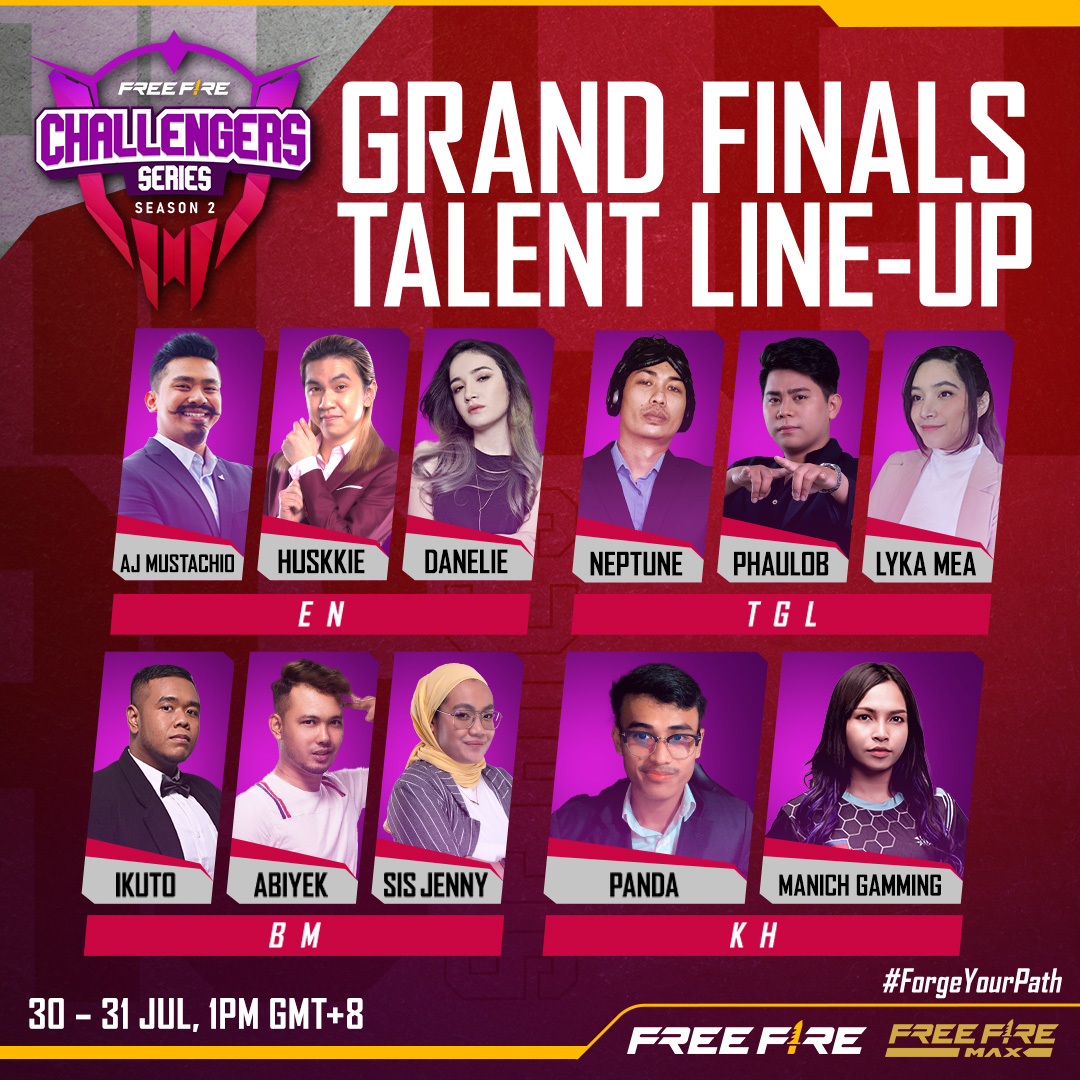 Look forward to a decisive battle for the lion's share of the USD30,000 prize pool, as the winning team of FFCS S2 takes home the gold along with a direct invite to the next MCPS Majors. Players can cheer on their favourite teams by catching the livestreams of the region's first-ever 2-day Grand Finals on 30 & 31 July at 1 PM, GMT+8 on the Official Free Fire Youtube, Facebook, and TikTok accounts!
Grab in-game rewards with the Challenger Series Fantasy Team Event
Get hype for the FFCS S2 finals with a revamped Fantasy Team web event with all new features starting 26 July. Players can win exciting rewards such as Diamond and Weapon Royale Vouchers, the Egghunt Paradise Parachute, the Kopassus Bundle and more.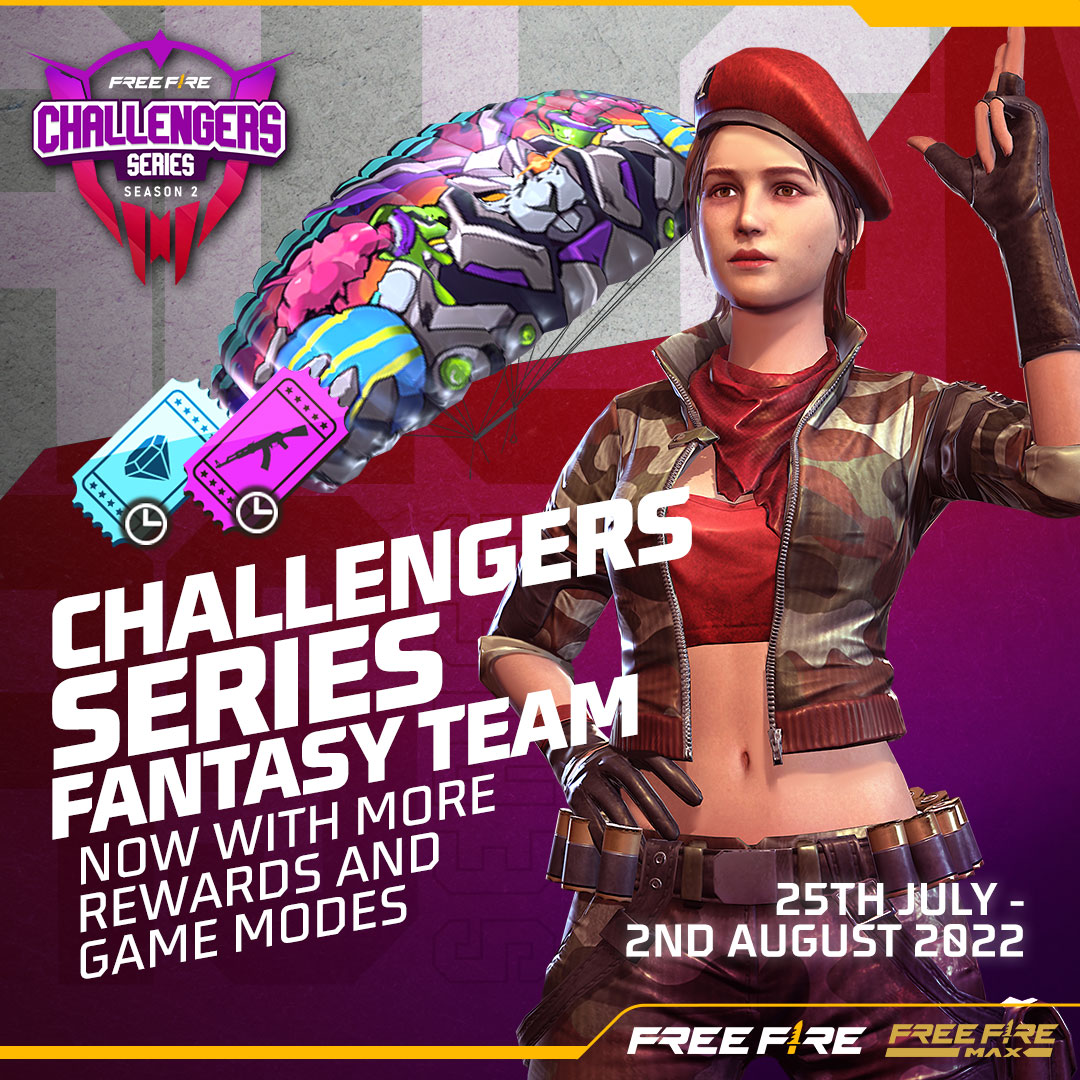 Not only can players experience the thrill of assembling their dream esports team to get rewards like the Kopassus Bundle, but they can also now wager their guesses for the best performing team each day of the Grand Finals and win additional prizes if they guess correctly.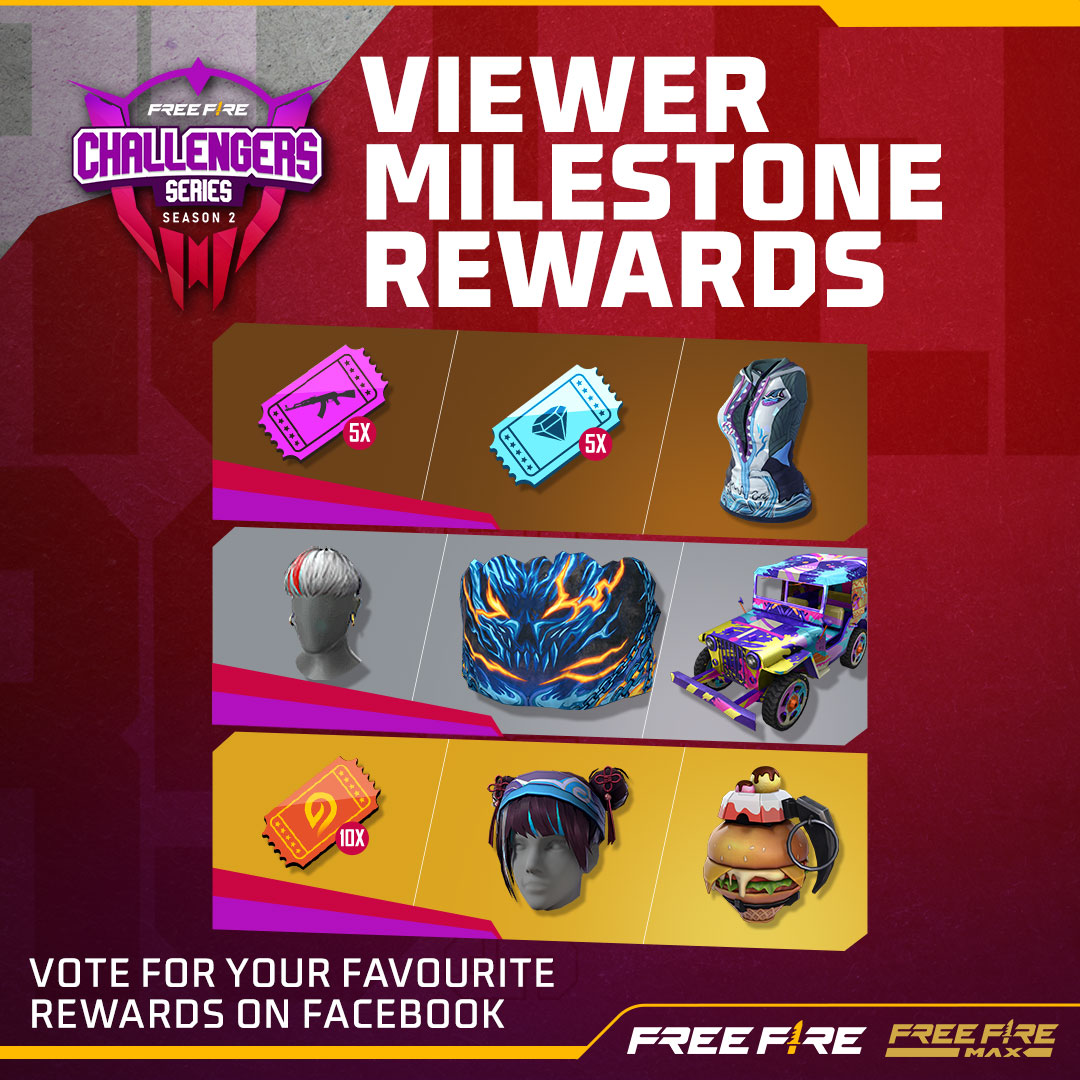 Additionally, Free Fire players will get the chance to vote for a peak viewership milestone reward of their choice on Facebook throughout this week. The chosen rewards will then be made available through on-stream redemption codes that unlock as the milestones are reached.
From Livestream prizes to revealing the champion team of FFCS S2, Survivors can anticipate an eventful closure to the tournament's events at the Grand Finals on 30 & 31 July, 1 PM (GMT+8) on Facebook and Youtube.