The Free Fire Malaysia Championship 2021 (FFMC 2021) has concluded its League Stage after 18 teams battled to secure spots in the Top 12 that will move onto the Grand Finals on July 31st, and closer to a slice of the RM136,400 prize pool.
The FFMC League Stage saw a thrilling battle among 18 promising teams, with a surprising turn of events as AutoKnockOut beat longtime dominating teams like Geek Fam, Blacklist International, and Sem9, emerging as champions in the League Stage. The friendly rivals will be set for another showdown in the upcoming Grand Finals as they stand against the rest of the Top 12 teams.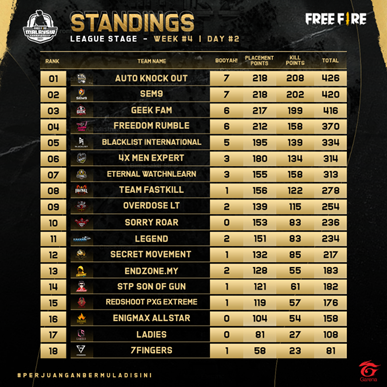 Happening this Saturday, the Grand Finals will see the 12 final teams compete for the lion's share of the RM136,400 prize pool and the coveted winning title of FFMC 2021. Battling in 6 rounds across 3 maps, the team that makes it through with the highest number of points scored through best ranking and a total number of kills will go home with the championship title of the FFMC 2021.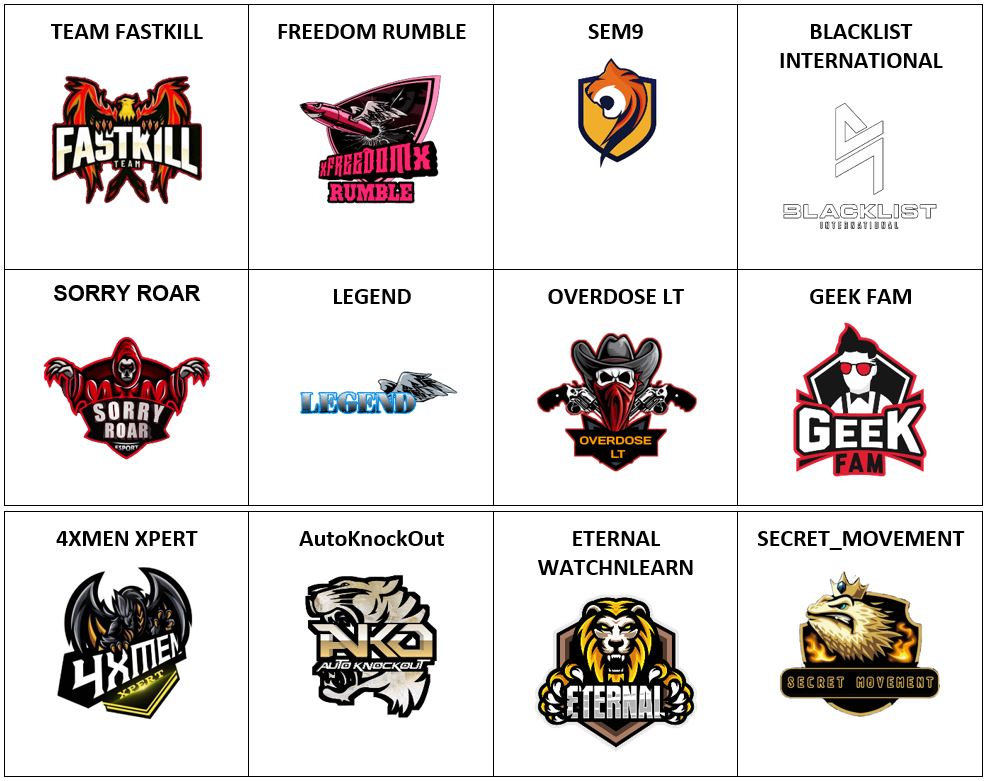 12 final teams who will be battling out at the Grand Finals
Will Geek Fam retain their position as top dog? Or will AutoKnockOut knock them off their ranks and rule supreme as the new Champions of Malaysia? Find out by catching the action first-hand on live stream, and watch the Grand Finals on Free Fire's official Facebook and YouTube channel on 31 July at 1:00 pm GMT+8. Tune in and stand a chance to grab item reward codes that will be displayed only during the live stream. On top of this, unlock special prizes like an Xtreme Adventure Gun Crate, Fight or Flight loot box, and the Black Dragon backpack when the live stream hits peak concurrent view milestones at 20k, 25k, and 35k!