The PSVR was globally launched on the 13th October and have since created a wave of curiosity from citizens of the PlayStation Nation. It is only natural since all of us gamers have at one point Imagined, "What if I live In a virtual world? " . The expectation is high for the PSVR and many are doubting whether or not Sony can deliver up to satisfactory level.
To test it out, we have invited some of our BunnyTeam community members to join us in a PSVR Testing event. We have also invited a special guest to join us that day, En./Mr. Badd Anuar, an Editor at JomGaming.my , clap clap.

Our Event Setup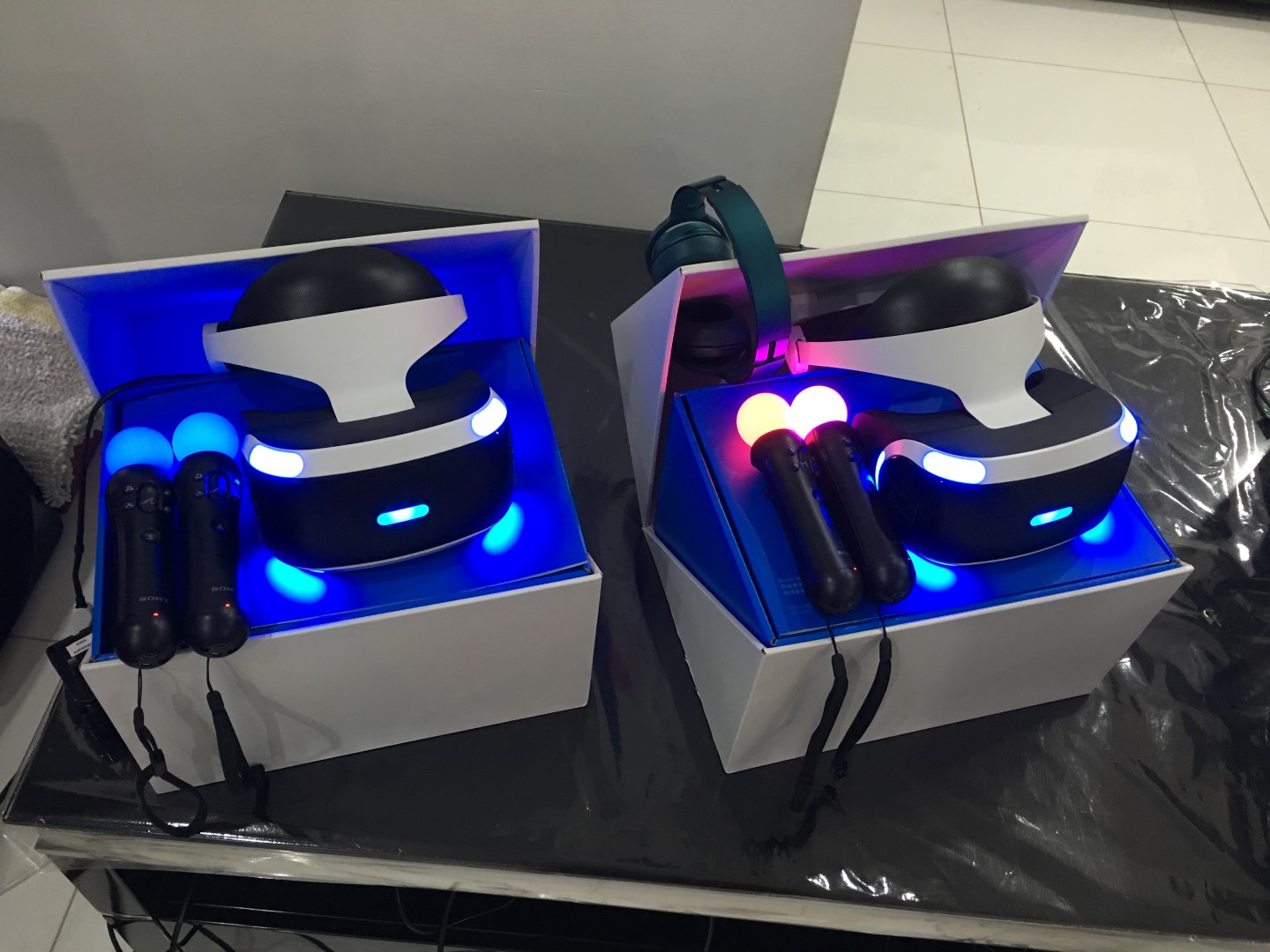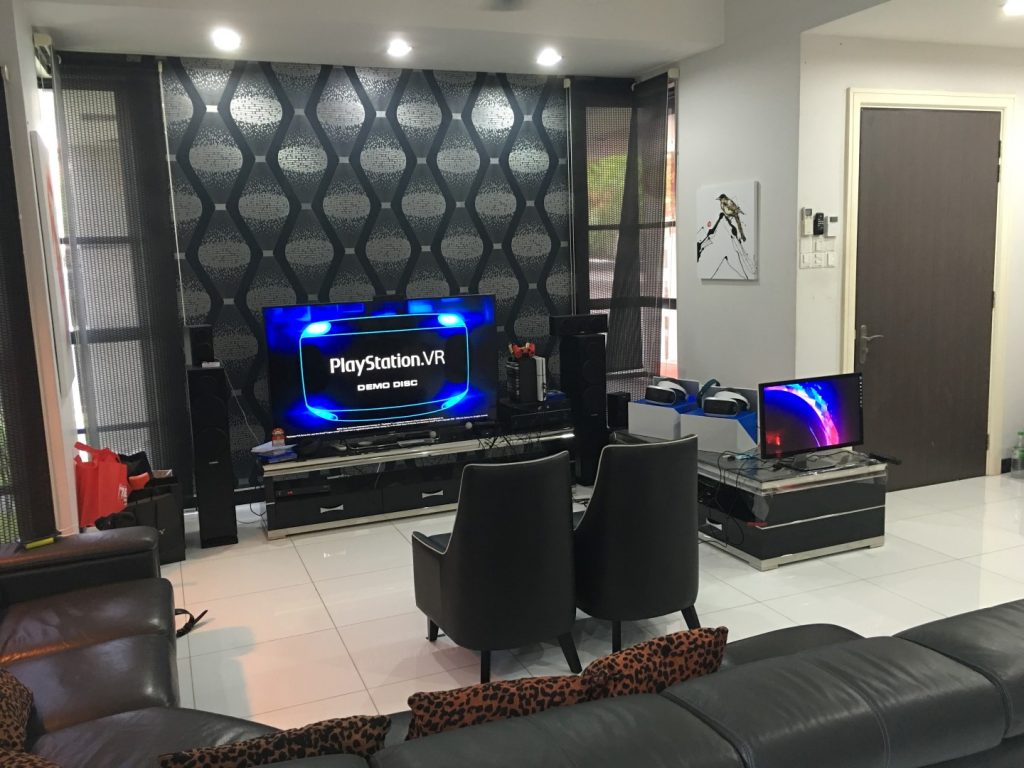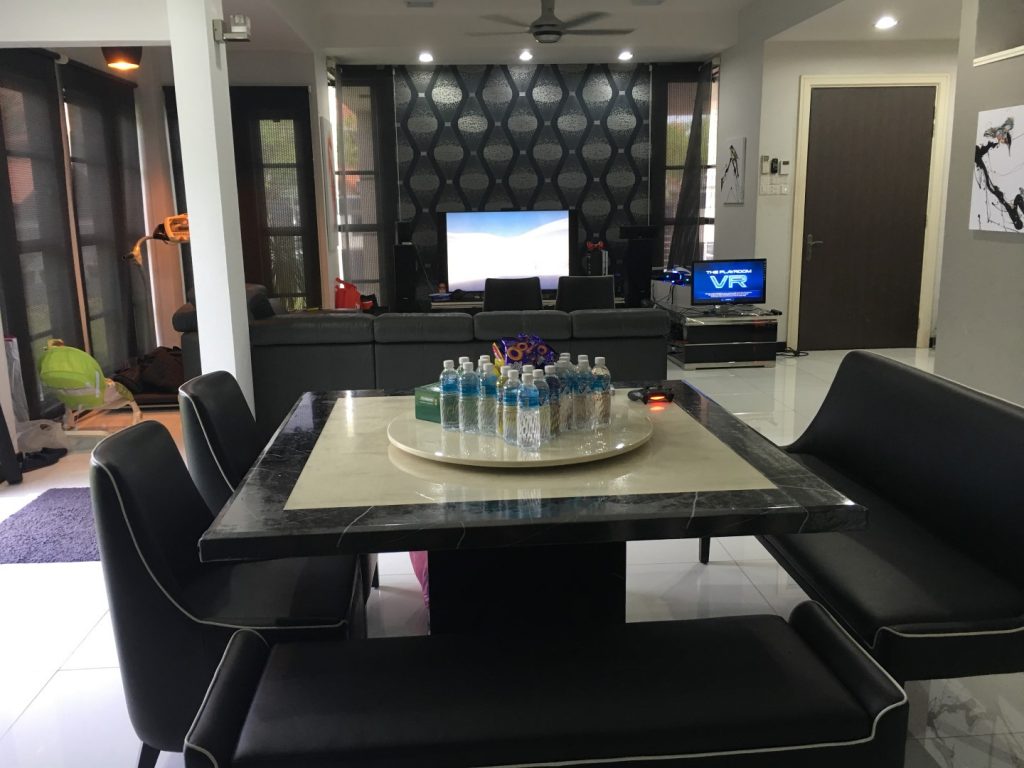 Setting up & Ergonomics
Just to give you a brief summary on the setting up and how it feels when we wear it. The PSVR is easy to setup, the only difficulty is getting the PSVR calibrated correctly. Failing to calibrate it correctly will result in screen tilting , blur images and you will easily fall out of the "Play Area" when the camera cannot detect the tracking lights on your PSVR.
Wearing the PSVR on your head is comfortable like many users have reported. They weren't exaggerating, you wouldn't even feel the weight at all once the game starts and people who wears spectacle could enjoy the PSVR as much as a person who doesn't. Kudos to Sony RnD for the design !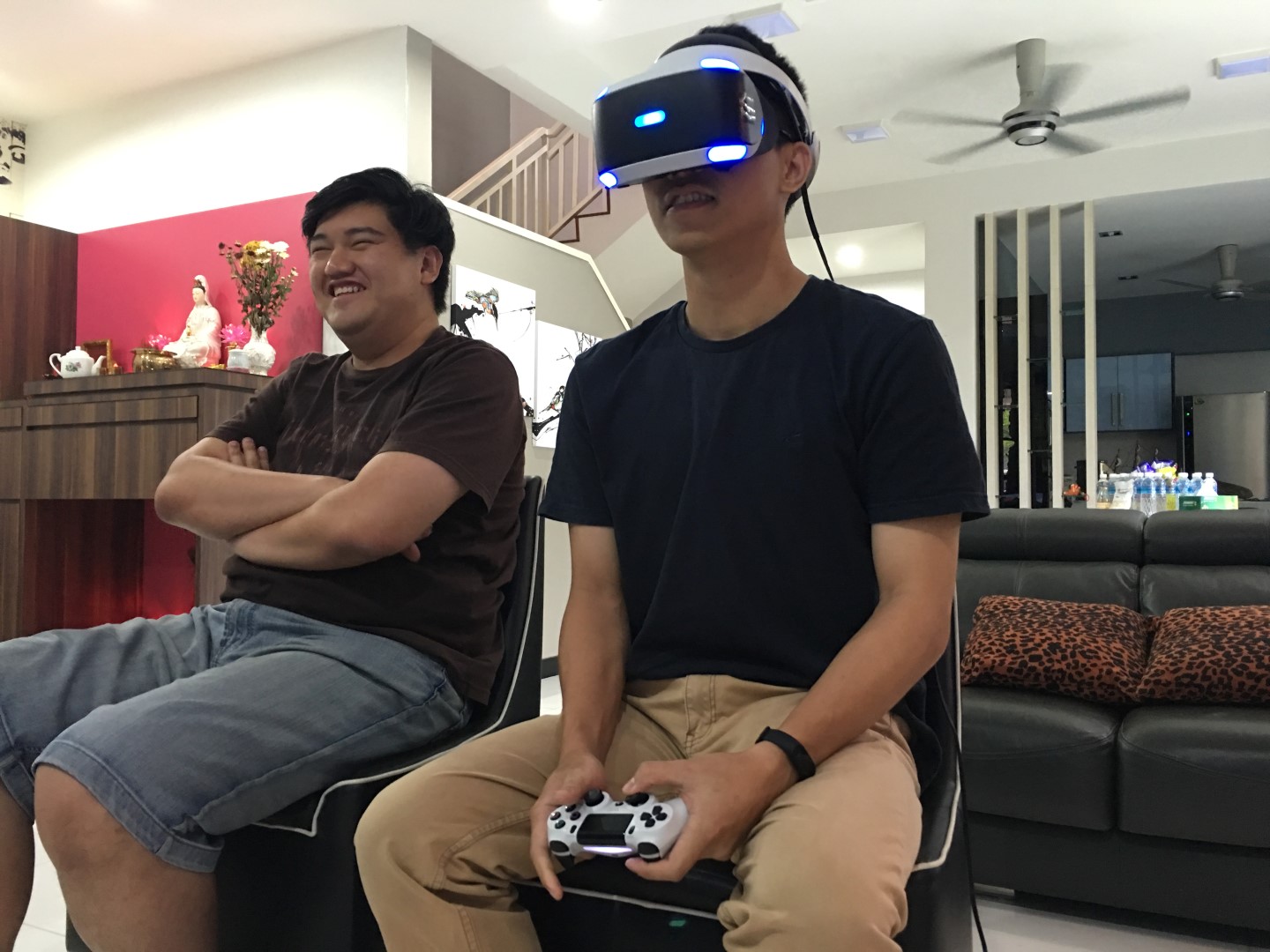 It is worth noting that if your Nose isn't sitting precisely where it should be sitting at ( which is in between the two rubber flaps. You will know when you see it ) your breath will cause "Fog" on the lens. Now now only will this disrupt your gaming experience, it is also harmful to the lens itself. Fog = You are wearing it wrongly.
There are quite a few titles available on the 13th October launch date, however we didn't get to test/play as many as we want. among some games we got to test were
Drive Club VR ( Demo & Full Game )
The Drive Club VR was amazing but not perfect. Not perfect in the sense that low resolution was obvious in this game and "Motion Sickness" was common. However these were quickly complimented with the fact that you DO ACTUALLY feel like you are driving ! This by far the closest to real life driving you get to experience from the comfort of your home. You could turn your head around to admire the Interior and while racing , you can look at the rear and side mirrors too ! While I tried this game for the first time, I didn't actually feel the Motion Sickness, but the weight of my body somehow shifted itself to try to balance my body whenever I pull a corner , it was as if my body was reacting to my driving unconsciously. It was amazing really. You should try.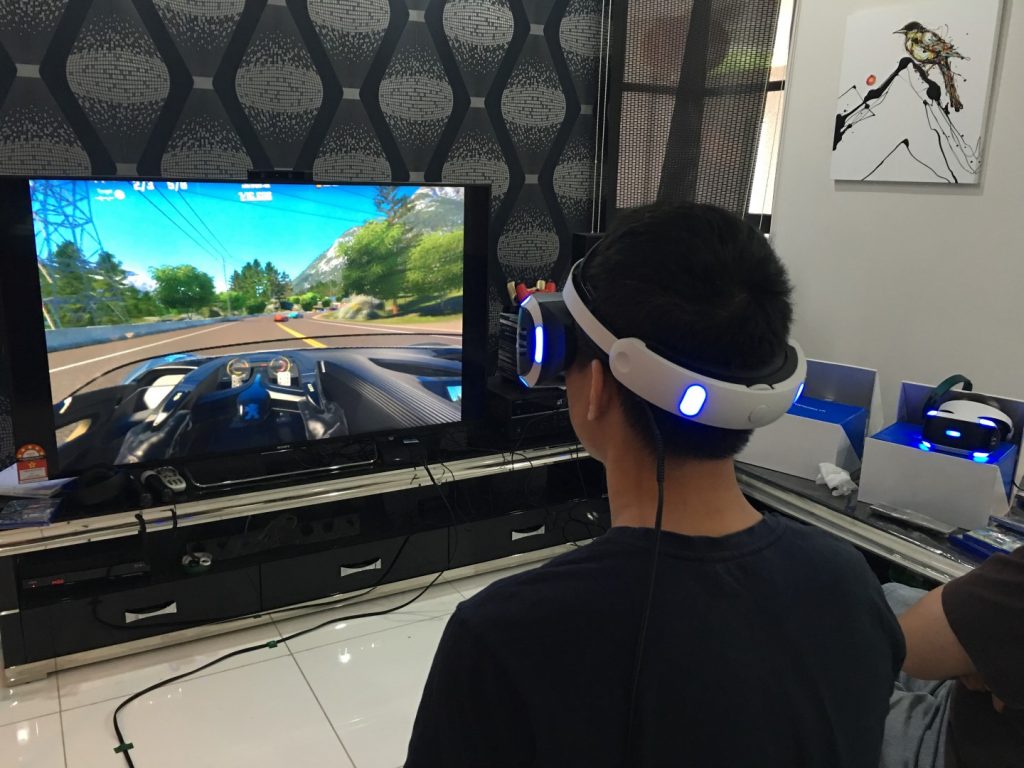 London Heist ( VR World)
This game is probably one of the most applaud one by our participants during our Event. I have not tried the game personally but judging from the reaction of the crowd and the ones who played it, I would say this game is worth trying for those who bought the VR World Game. This game can be played via either the DS4 or two PS Move controllers and is available on the VR World Disc / Digital.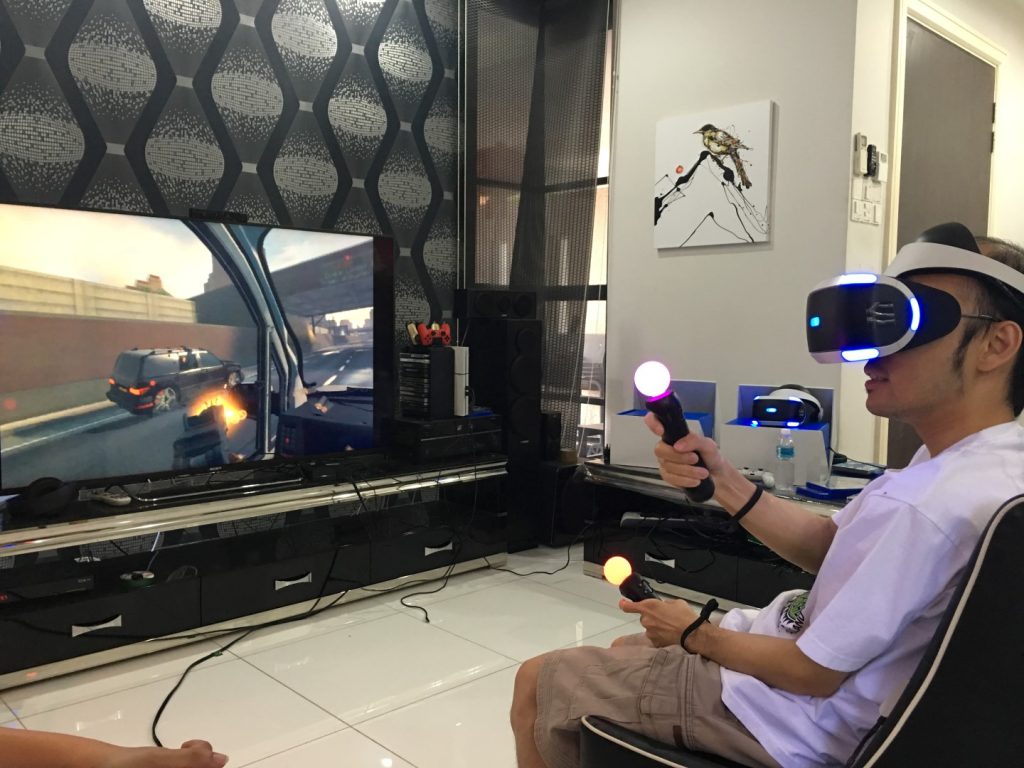 Scavengers Odyssey (VR World)
Another worth noting game that comes with the VR World game. Those who tried it gave very positive feedback. Scavengers Odyssey is a single player Mecha game in a cockpit setting whereby players are tasked to retrieve a certain "Artifact" in space. You may have to get used to this game if you have a certain fear of erm… height.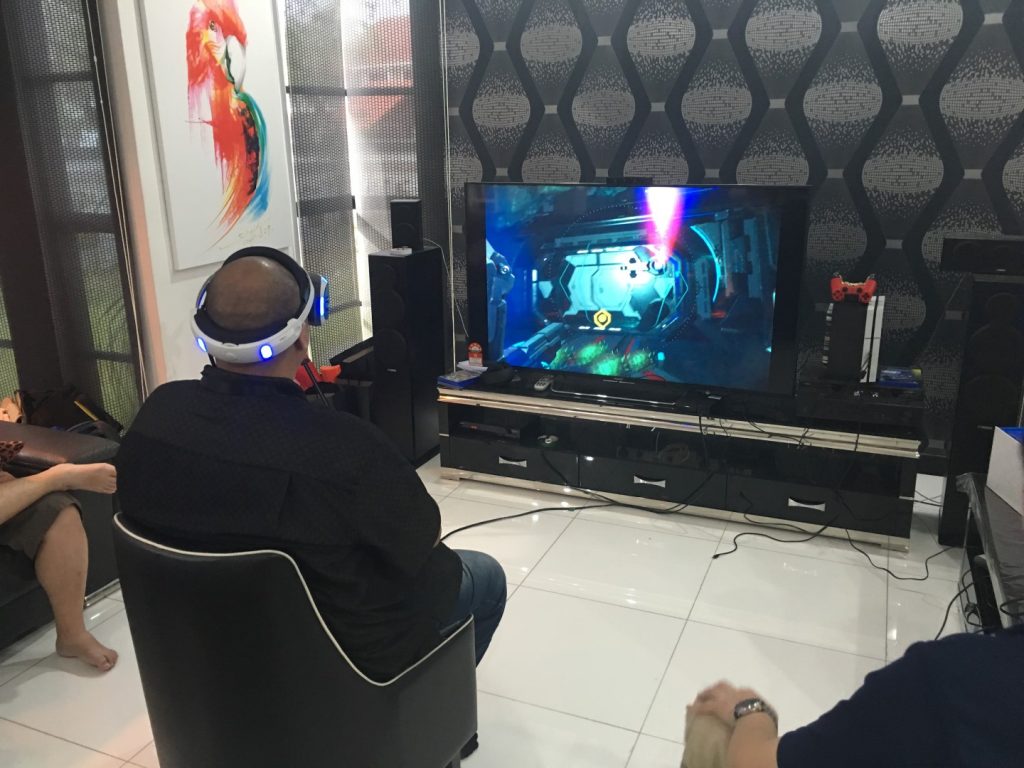 Danger Ball (VR World)
Remember Pong ? This is Pong Virtual Reality. Simple game play that requires precision and quick reaction. You control the pad with your VR Headset and hit the ball back to your opponent on the opposite side. As the level of difficulty goes up your opponent will match it with variety of colourful returns. I wish this game has Multiplayer, it would be a freaking hit but unfortunately no. Be warned however, this is one of those game that could hurt your neck. Imagine doing a header in a game of football…..continuously…But fun really.
Hatsune Miku, Future Live (Demo)
Otaku Assembleeeeee ! Well in this Demo you get to watch the Hatsune Miku concert ! Not only can you switch your seats freely for better views, your PS Move also acts as a concert glow stick ! So yes! You get to swing it around like a fool while watching a virtual concert ! Best still, the "concert" will somewhat become alive by involving you in a Rhythmic Game in which you gotta respond like you were playing the usual Hatsune Miku game itself!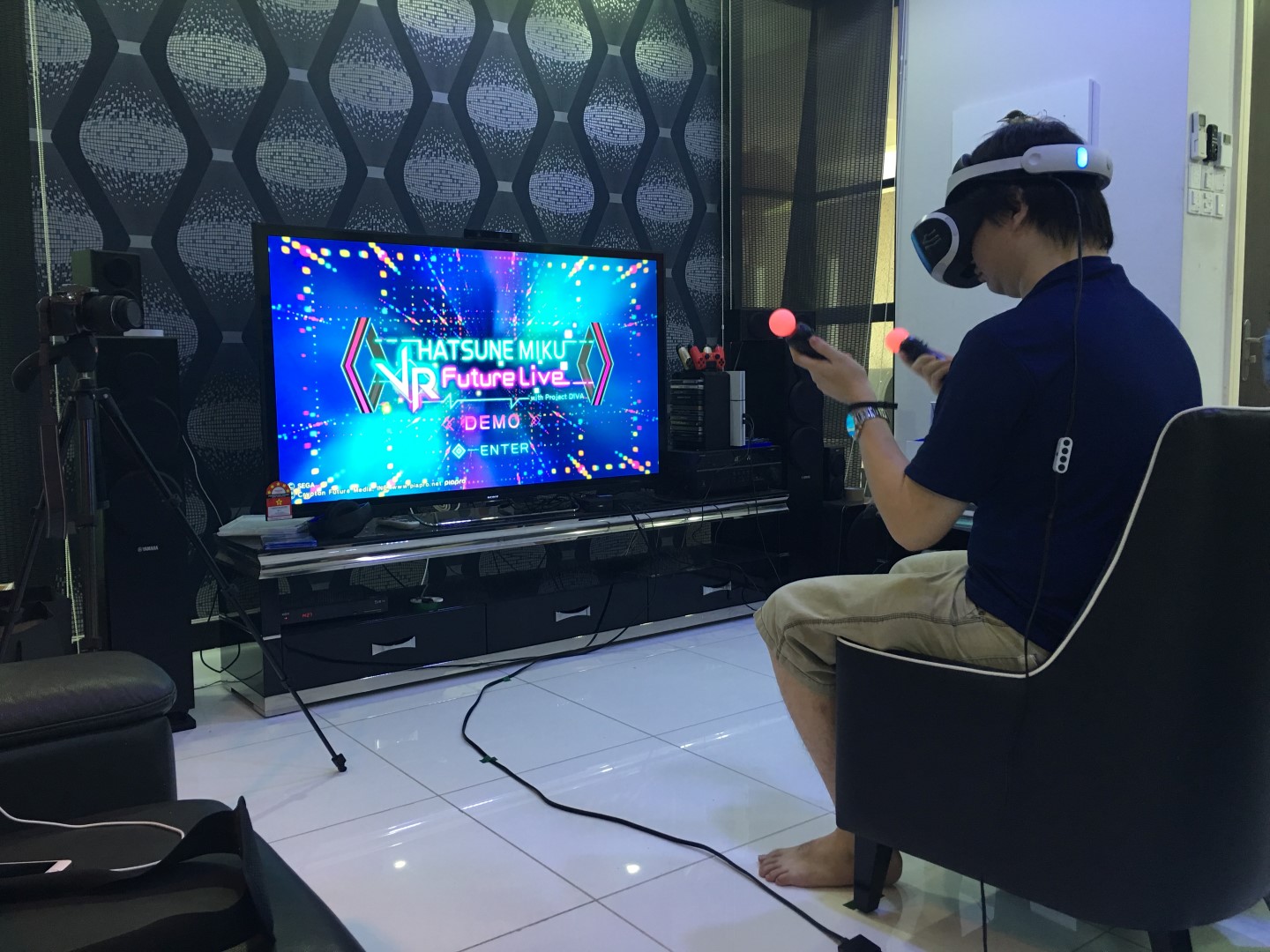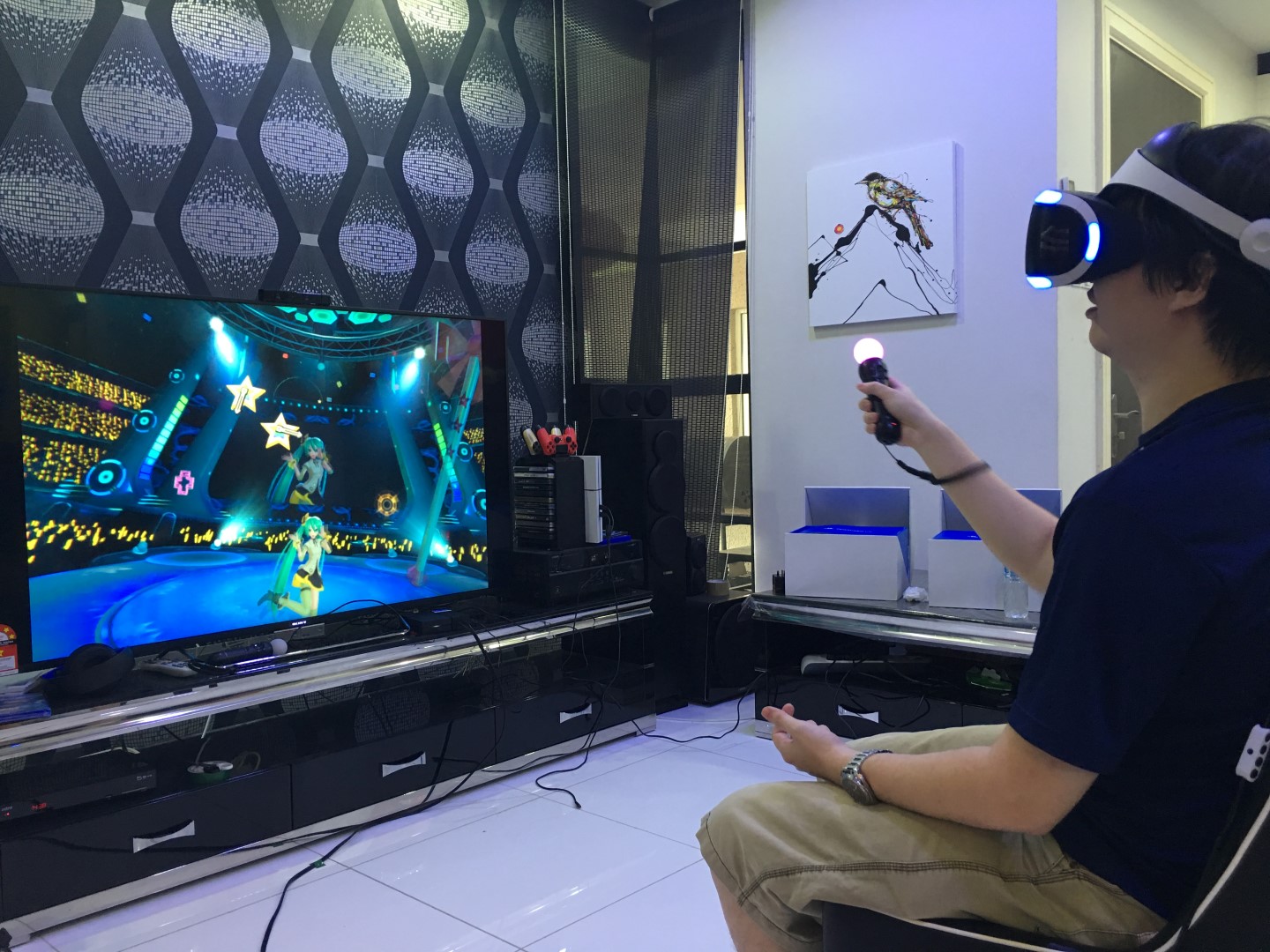 Here they lie . (VR Demo)
Horror game. Absolutely horrying. You are armed nothing but a freaking torch light and you gotta face the typical jump scare routine ahead of ya. In the Demo, you are spawned in a somewhat abandoned subway, yeah I guess you know what to expect now. Long corridors, eerie feelings, the feeling of loneliness. Good luck.
Gun Jack
Remember Space Invaders? Gun Jack is Space Invaders Virtual Reality version. You play as a "Turret Operator" on some sort of a mining space craft and is supposed to man the turret defending your ship against waves of enemy "Drones". Your position is stationary and you aim by using your your VR Headset. Overall, its a very simple but fun game. Feels more intense as the level of difficulty goes up. Zero Input Lag on the PSVR makes this game very enjoyable.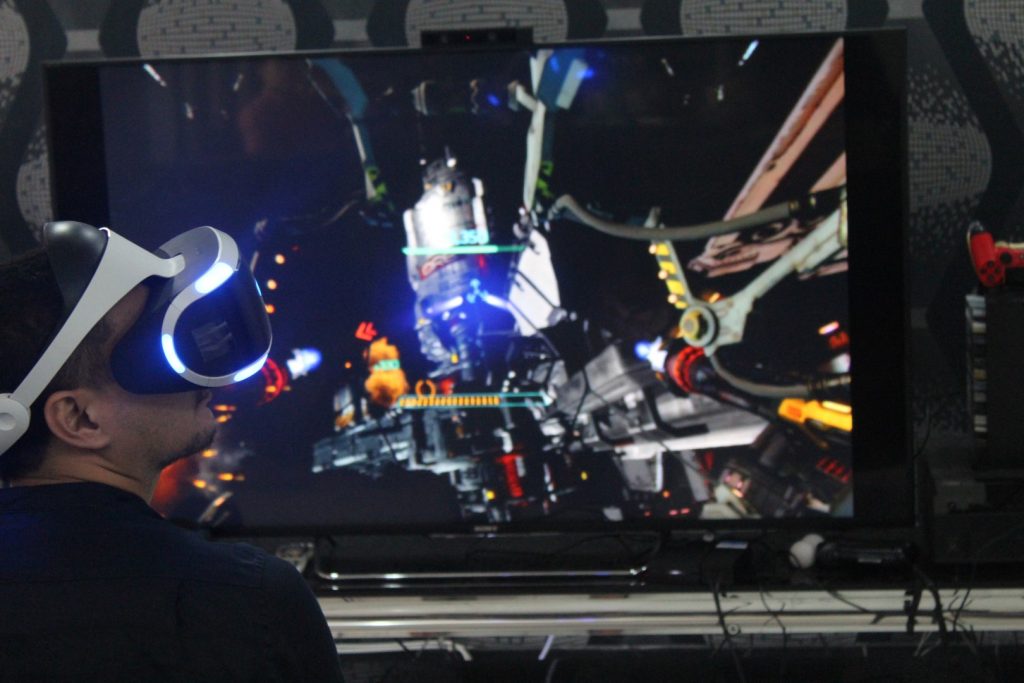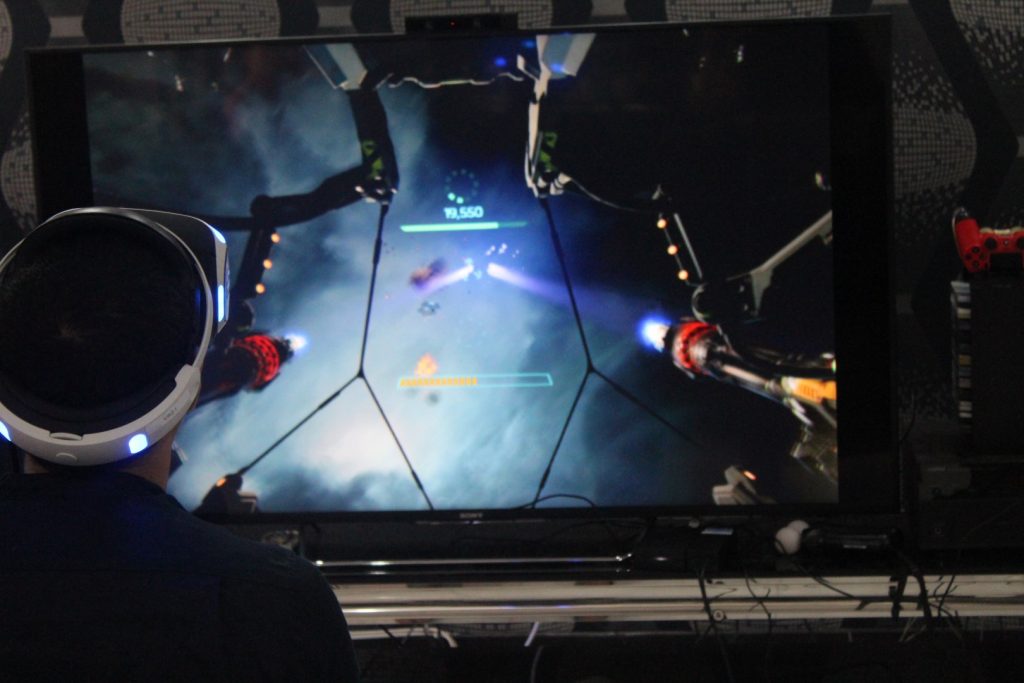 Until Dawn , Rush of Blood. (VR Demo)
Wow ! That was my first Impression when my two PS Moves transform into 2 Pistols in game. The feeling is so natural you almost forget how the PS Move actually look like. ZERO INPUT LAG and every time you pull the trigger, the feeling is so satisfying , unless you missed. The Game itself puts you on a small cart riding on a railway in a scary and yes, abandoned old circus. Typical jump scare routine awaits and you get to shoot creepy clowns and dodge chainsaws . Very very good game for the PSVR. Not for weak hearted.
Check out the full Photo Gallery of the Event Here !
Check out the Feedback from our members regarding the PSVR Here!
Few months earlier, BunnyTeam have pre-ordered two units of PSVR, we planned to hold an event on the 15th Oct for our members and some friends to come and test and play it with us. However, a small hiccup saw the PSVR release date in Malaysia postponed from the 13th Oct to 21st Oct. No doubt, many were unhappy after waiting for so long. Our planned event however caught the attention of Sony Malaysia and they were extremely determined in helping us make sure the event go as planned. Kudos to Sony Malaysia for hearing our plight and for loaning to us two units of the PSVR for our event.