This game review is powered by Honor Play with it's Kirin 970 AI chipset | 6.3-inch Fullview display | GPU Turbo
Developed By: Tencent Games
Published By: Tencent Games / Garena
Platforms: iOS / Android / Nintendo Switch
Reviewed On: Honor Play (Android)
With the rise of the MOBA (Multiplayer Online Battle Arena) genre and the subsequent game tournaments with lucrative winning rewards, it's no wonder that MOBA's are the hottest thing for mobile games at the moment. Arena of Valor is one of those that managed to take the essence of a PC MOBA and successfully translate it for mobile.
Graphics
Arena of Valor may not have the best graphics among mobile games, but it still looks decent. I tested the game at highest display quality, highest particle quality, and with HD display on. On top of the mentioned settings, there is a high frame rate mode for newer devices such as the Honor Play. Turning on high frame rate mode will unlock the frame rate from 30 fps to the maximum of 60 fps, which does make a huge difference. The game runs at a very steady fps without any frame rate dips with all visual settings maxed out on the Honor Play.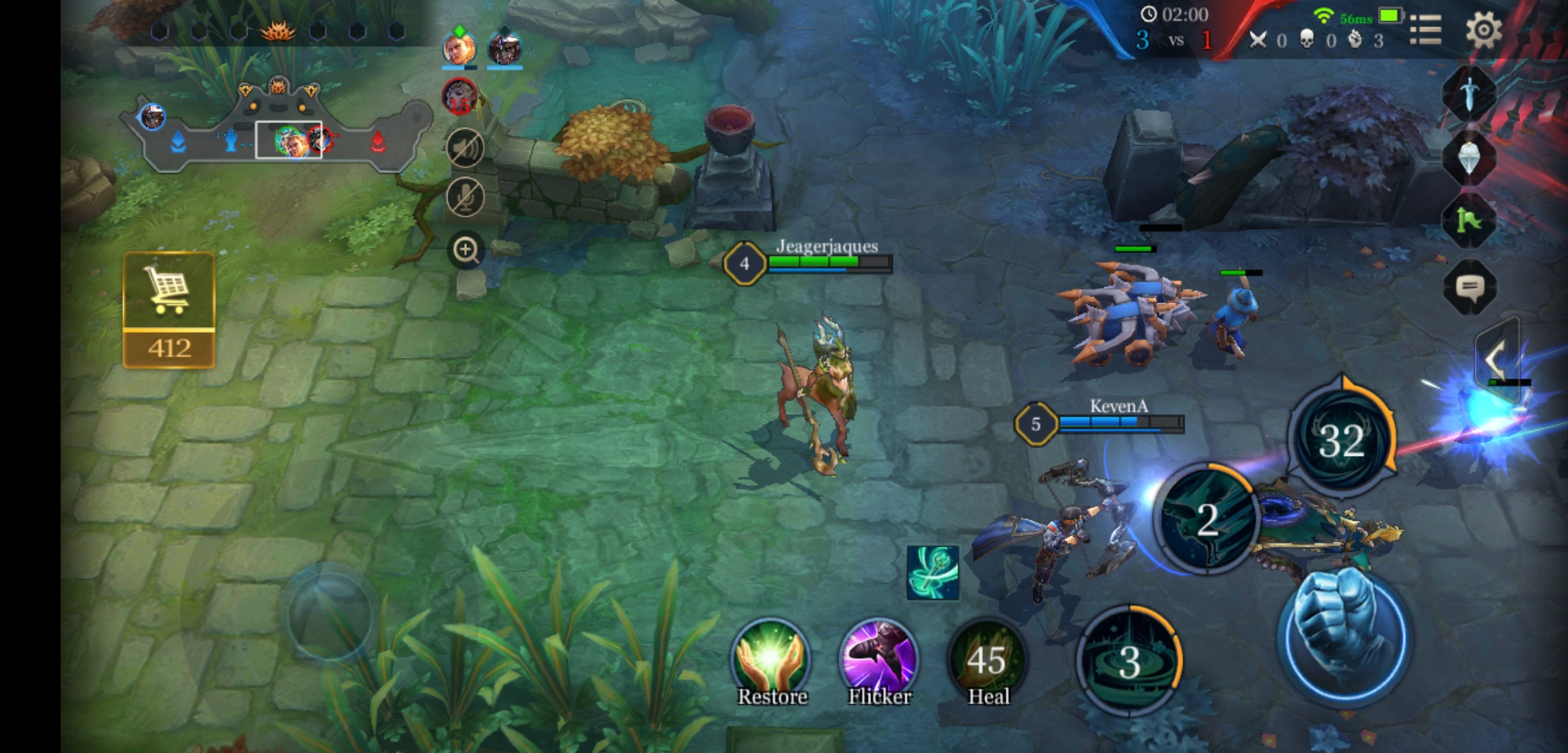 Gameplay
As mentioned earlier, Arena of Valor applies the same mechanisms from a traditional PC MOBA. A standard match will consist of 2 teams fighting each other with 5 members on each side, picking their desired heroes, farming hero levels and items, and winning the game by destroying the opponent's crystal. The average time for a standard match will be around 15 to 30 minutes. There is also a ranked mode that applies the same rules, except you will gain a star when you win a match and lose one when you are defeated. On top of the usual game modes, there are also several casual game modes such as the 3 vs 3 mode in which the map is much smaller, and the time required to end is much faster too.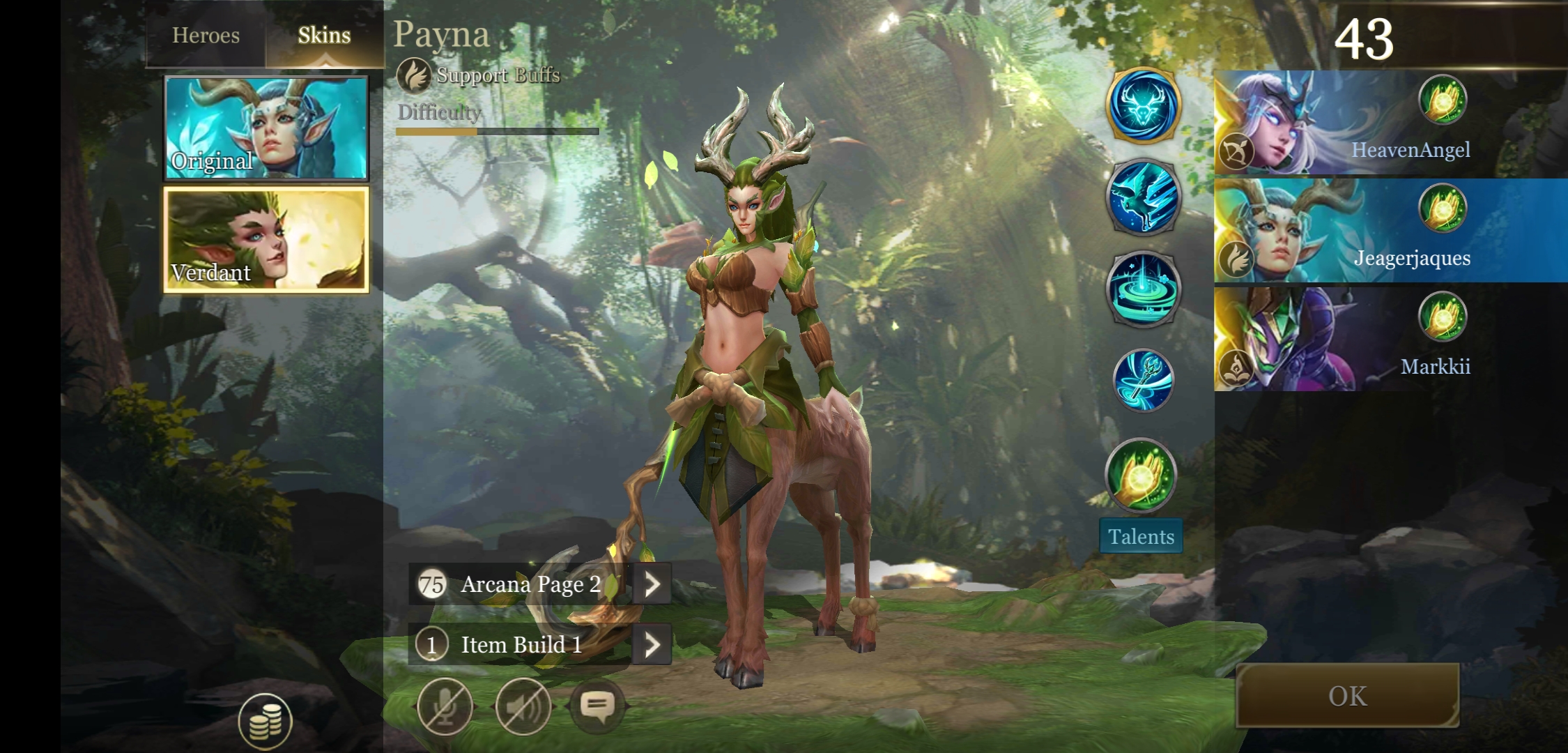 Controls
The controls are simplified to cater to touchscreen input instead of using keyboard and mouse. Touch wheel for hero movement is positioned at the bottom left of the screen. Action buttons are mapped on the bottom right side of the screen for attacking, activating skills, and healing. For advanced players, there are advanced control settings such as manual target select, targeting priority, attack mode, ability targeting and etc. The control scheme feels natural and easy to adapt even for new players.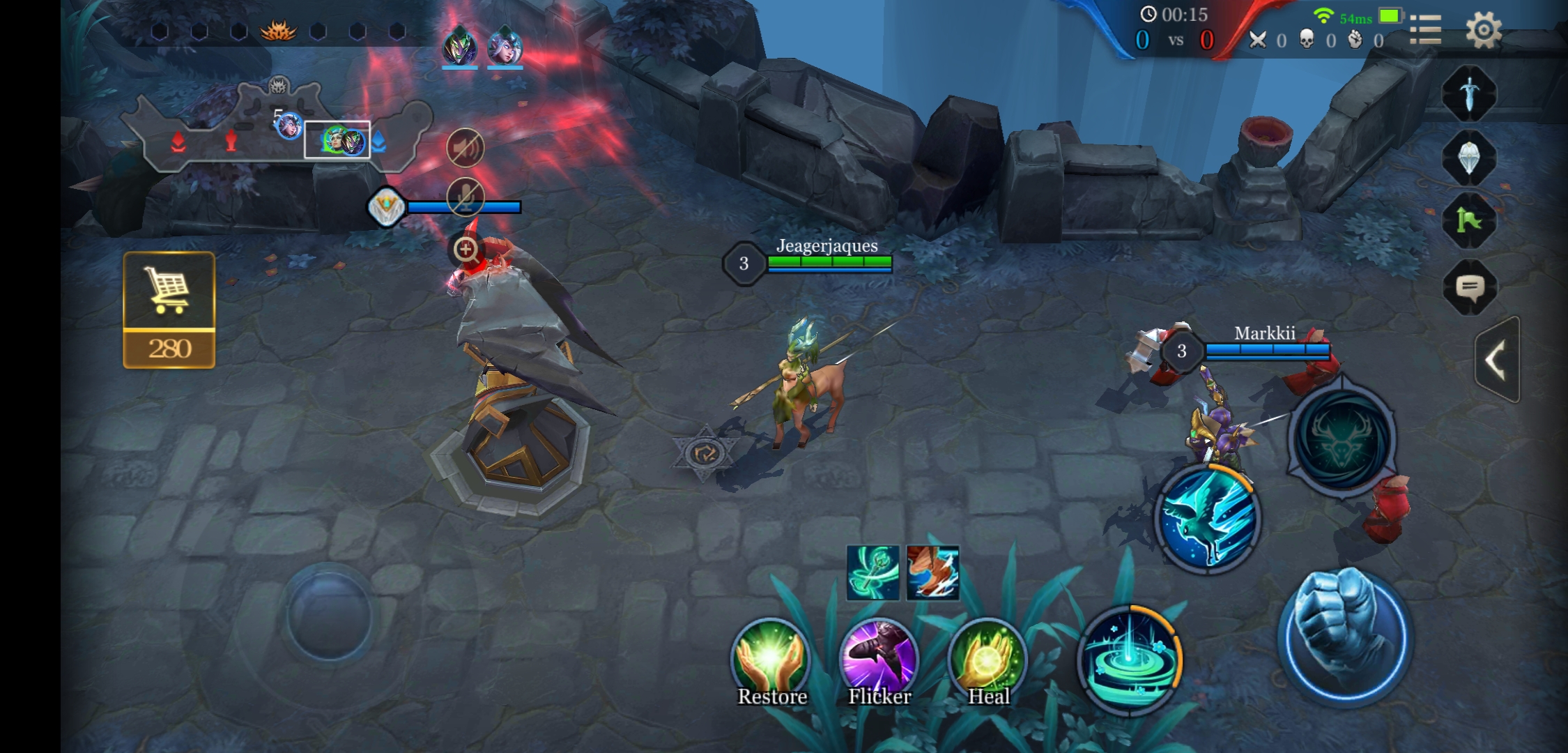 Hero Pool
There are a total of 70 heroes to choose from depending on the version that you are playing on. Heroes are categorized as assassins, mage, marksman, support, tank, and warrior. Arena of Valor has collaborated with DC Comics to bring iconic characters to the game, such as Batman, Joker, Wonder Woman, The Flash, and Superman. To play the desired hero, you are required to purchase the hero either by in-game currency, or micro-transaction. There will be a pool of heroes that you can play for free, that refreshes on weekly basis. Skins are also available to be purchased by using in-game currency or micro-transaction as well.
[wp-review id="10235″]