For most people, the S Pen is something they can easily live without and to tell you the truth, even as I value and appreciate its function and convenience, I do agree that most people will not find it exceptionally important and attractive.
If anything, the S Pen on the Samsung Galaxy S22 Ultra serves more as a tribute to the now de-commissioned Note series, serving only a particular niche crowd of S Pen users. My first experience with the S Pen was on the Samsung Galaxy Note 9. I remember choosing the phone because I thought it'd make life easier for me when I needed to take notes.
But it wasn't long after that I find myself relying on the S Pen for a whole set of different reasons other than note-taking/giving purposes. Because the S Pen, unbeknownst to many people is also a reliable photography companion and a magic wand.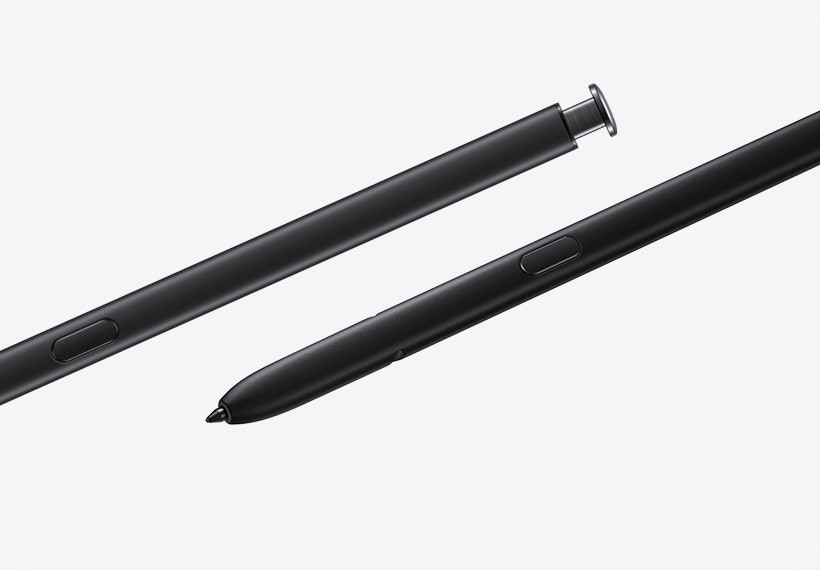 Camera Companion
The side button on the stylus also doubles as a 'clicker' when the camera app is running. This provides me with a hands-free (from the phone) ability to command the phone to clap its shutters to snap a photo.
Now, this may sound like a simple function but I find it particularly useful because the nature of my job requires me to take many product photos. The Galaxy S22 Ultra's powerful cameras are my go-to device nowadays whenever we have a photo session. I'd set it up on a stand, point it where it needs to face, and set it upright for the shots I'd need.
The S Pen plays a vital role here after the set-up because it allows me to leave the phone undisturbed in its position. I can focus on the product placement for the different positions and angles we'd want. Whenever I felt ready, I'd just click the side button of the S Pen and the phone would take a picture.
When I need to adjust the camera settings like focus, brightness, ISO, etc, having the S Pen also provided me with a safe tool I'd need for softly tapping the screen without accidentally nudging the phone and the stand off their position. I can still do so with my fingers but I've bumped my phone unintentionally more than once and I hate it when my finger taps something accidentally. Using the slim S Pen gives me precise control and navigation in this case.
Writing and Arts
With the release of the Galaxy S22 Ultra this year, Samsung has improved the performance of the S Pen even further with the stylus now only going through a 2.8ms latency. Writing with the S Pen has never felt so instantaneous, in fact, it feels eerily natural like how we write with a pen/pencil.
However, as fantastic as it is to write with an S Pen today, I still rarely use it for this purpose because I find typing more convenient for me. But as an editor, I sometimes receive drafts and photo samples that require my feedback and having an S Pen mean I can easily highlight, circle, and leave short remarks on those samples before sending them back for further action. The S Pen is also convenient when I needed to sign any digital documents.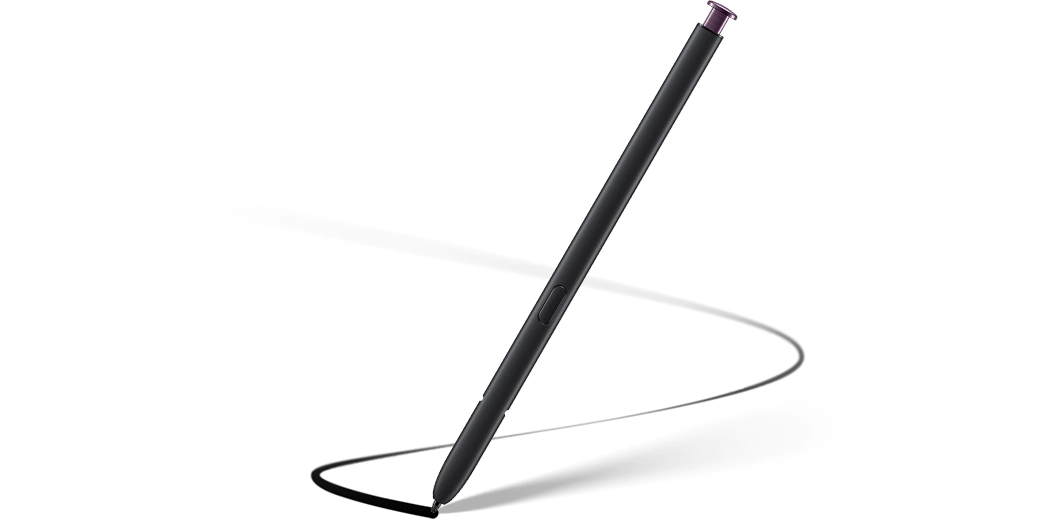 The new S Pen supports up to 4,096 pressure sensitivity, meaning I can draw thicker lines if I applied more pressure on it during any writing, drawing, or painting activities. So, instead of a dull tool to draw monotonous lines, the S Pen now provides more options for creative people and artists in their work and activities.
But as much as I want to use the S Pen for artistic work, I can never, even if my life depended on it, draw or paint any meaningful artwork. I've always admired people who are talented in this area. The closest to any forms of artistic entertainment I've had with the S Pen on my S22 Ultra was a colouring app called PENUP.
PENUP is a free, Samsung developed colouring/drawing app that comes pre-installed with the S22 Ultra. Not only can I colour or draw on it, but I can also check out the work of other users for ideas and learn from drawing tutorials.
Yes, it may sound weird that an adult in his mid 30's is playing with a colouring app but I find it surprisingly therapeutical. With the right music from my Apple Music in the background, I could sometimes spend up to an hour straight just colouring, un-doing some parts, and just experimenting with the colour palette.
This solo self-soothing activity somehow caught the attention of my 6-year-old daughter and got her interested too. We sometimes take turns to colour, grade, and take inspiration from each other's work.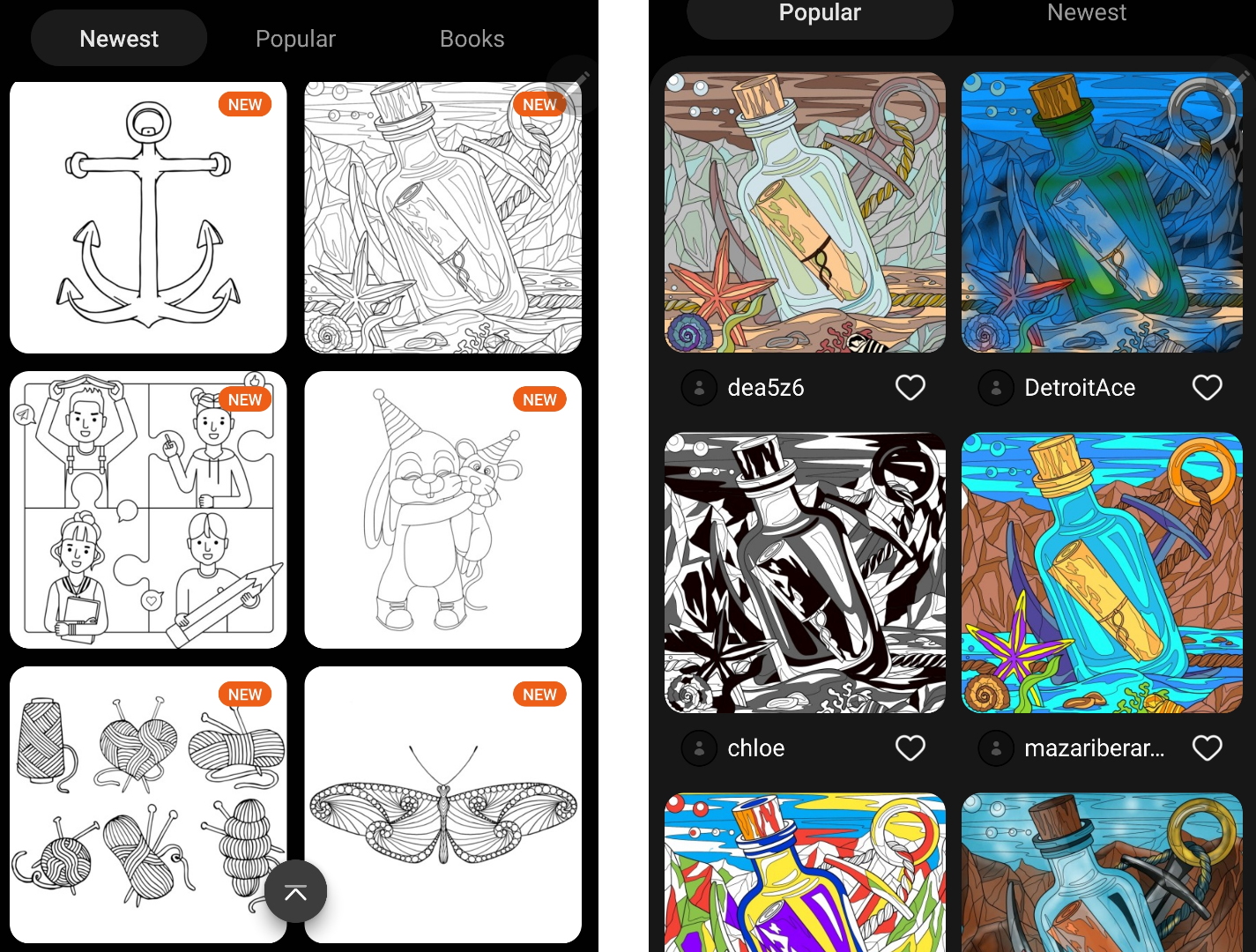 Air View
The S Pen is also convenient for one thing – checking emails and notifications. There's something called the Air View where S Pen users can just hover their stylus over a notification or an email in their inbox and a small preview window would appear, revealing its contents.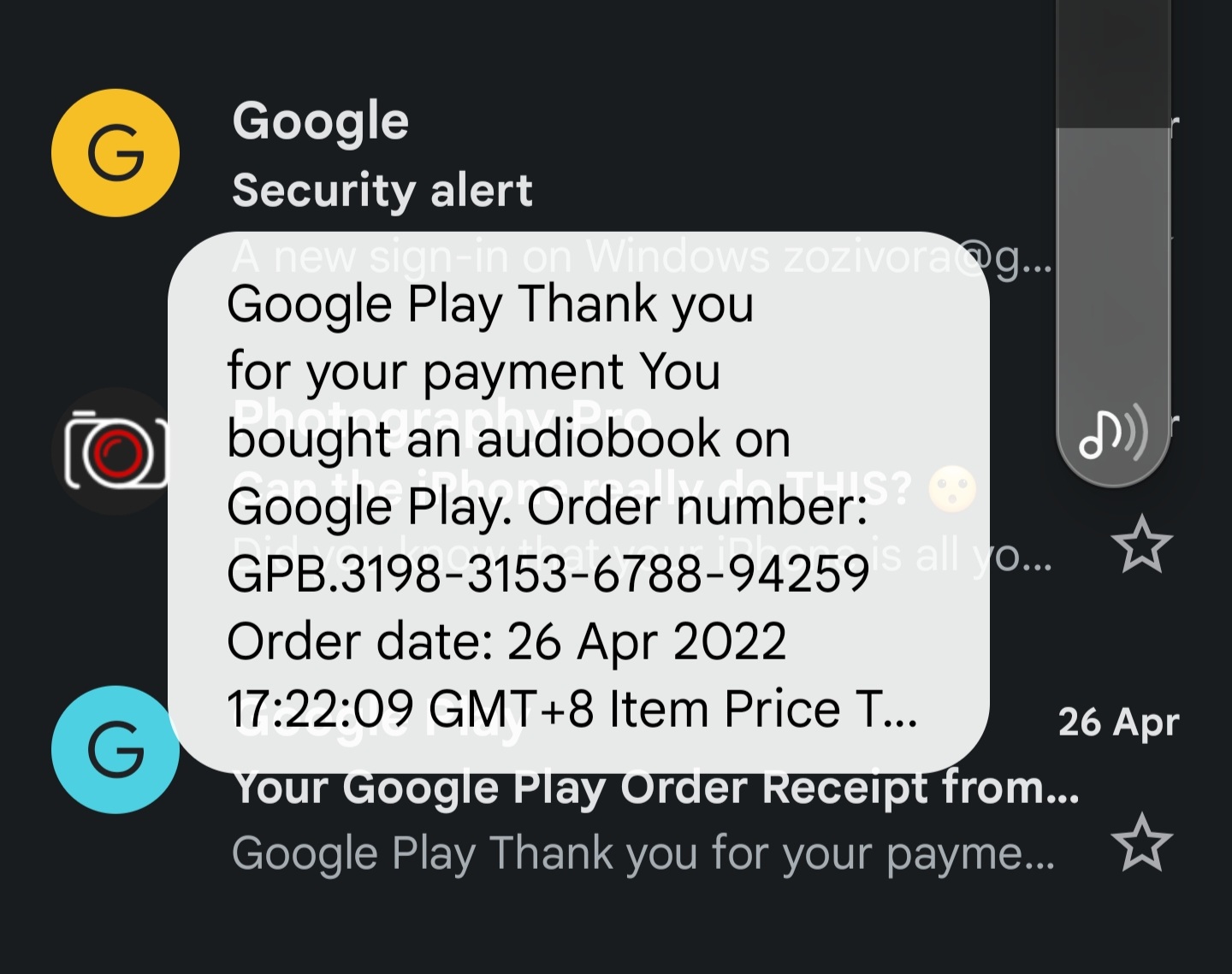 In the media industry, we get over a hundred emails a day from different publishers, agencies, brands, partners, vendors, and sometimes just people out there. But to tell you the truth, while I appreciate this function, I've never checked my emails this way. The reaction time on the S22 Ultra is quick enough that opening-closing emails to see what's inside didn't feel like torture.
Air Action (or Magic)
Air Action is essentially a series of gestures I can do while holding the S Pen and the app, depending on which one I was running, would react differently. Basically, I can be like one of the characters from the Harry Potter universe and flick my wand (S Pen) to cast a spell. Flicking it Up with my Apple Music running would turn the volume up. Flick Down and the volume goes the other way. I can tap the side button once to pause a song, flick my S Pen Right to change to the next song, or flick left to go back. It won't work properly most of the time but it's still fun to do if you are as childish as me. All these wrist exercises also work with several other apps but I never really bother to use them.
The most I've used was with the Apple Music app because I would sometimes leave my phone charging in the living room and bring the Bluetooth speaker my phone was connected to into the kitchen with me when I prepare food. I'd also bring the S Pen along to act as my magic remote control. "It's hilarious", my wife said, when a man in an apron puts down his frying pan with pancakes in it to pick up an almost toothpick-liked S Pen only to flick it Left because he wanted to listen to Coldplay again.
I've stopped doing it these days after I almost flung my S Pen into a bowl of soup.
Screen-Write
Other than serving as my camera clicker, colour pencil, and Harry Potter moments with my music player, the Screen-Write is another area that I appreciate having the S Pen for. The function is as its name suggests – take a screenshot and then write on it.
Pulling the S Pen out of its chamber would automatically trigger a new User Interface on the phone screen and among them is the Screen-Write icon where the phone will immediately take a screenshot and then gets into editor mode where I can doodle away or write on it using the S Pen. This is an amazing feature especially when I needed to highlight something quick before sending it to another person.

IP68 Guarantee
You'd think a phone with a chamber long enough to house a 5.8mm x 109.5mm x 4.3mm S Pen is exposed to the risk of water damage and I agree because I am afraid of that too. But apparently, the Galaxy S22 Ultra's IP68 rating still applies even with the S Pen undocked. If you are unfamiliar, IP68 means the phone can survive up to 30 minutes even if it's submerged up to 1.5m deep.
Not only that, but IP68 also mean that the phone is fully protected against dust, sand, and dirt. Be it as it may, I am not about to try clogging up the S Pen chamber with sand and dirt.
All-in-all
Personally, I've always enjoyed having the S Pen even though I use it for the weirdest reasons. To me, the S-Pen is not merely just a writing tool, it is also a dependable camera clicker and a great substitute remote control for a media player. In fact, it is probably many more things that I have not yet discovered.
Unlike the S Pen's newly improved performance, the features mentioned above are not new but they are important. Having the S Pen does not improve the S22 Ultra's performance per se but it did improve the user experience for me. With Samsung's Galaxy Note series now in the past and the S Pen now adopted by the flagship S-Series, it remains to be seen if the S Pen will continue to be a part of the S-Series' future or if the S Pen will just be introduced as a separate side purchase.
But I do foresee that the S Pen can only become more popular with time because even though its function is not a necessity, the optional assistances it provides are indeed useful and they can be addicting.