Disclaimer: As LG Malaysia's showroom setup is not ideal for photography (really bad glare as the unit was facing a window), please head down to your nearest electrical appliance store for a first-hand experience.
Two months ago, we've had the chance to review the LG-32GK805G gaming monitor thanks to the generosity of LG Malaysia. And in that review, we've emphasised that the consumer is better off grabbing a respectably sized TV for console gaming; and LG Malaysia heard us.
This time around, they've invited us to their Malaysian HQ to review the 65" E8 4K OLED TV. They were keen to hear our perspective on the E8 OLED TV for console gaming. We'll leave the typical tech specs to their official site and jump into the look and feel perspective of the E8 itself.
Look and Feel
Review parameters
For the E8's review, we first tested the HDR capabilities on two documentaries which are available on 4k UHD format, Planet Earth II and Blue Planet 2. As for the gaming perspective, we've tested God of War and GT Sport with the PS4 Pro.
The TV Itself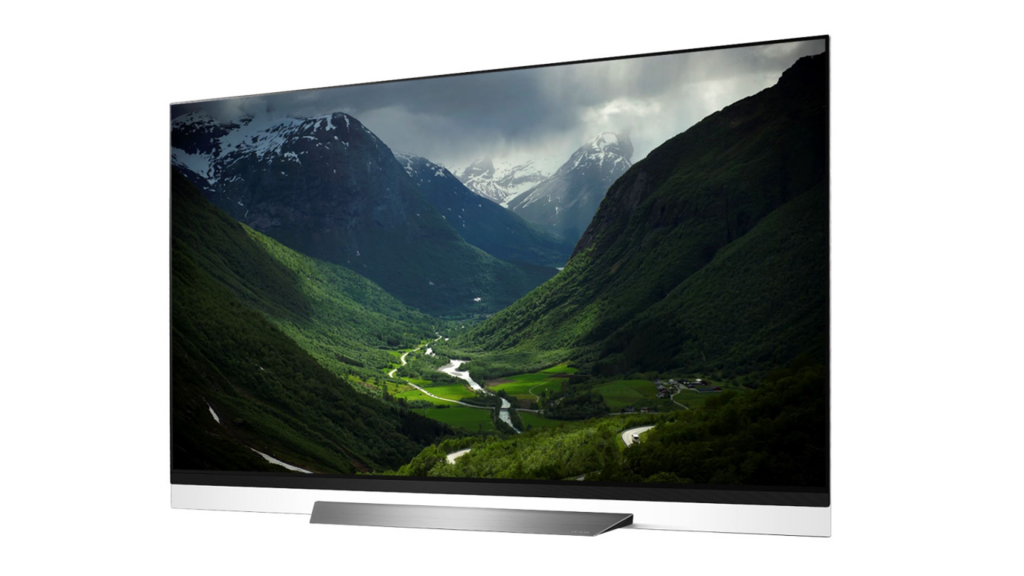 The colour reproduction of the E8 can be described as top notch. It has a very wide colour gamut and almost close to non-visible banding. And with that, the contrast levels are great, with no signs of blooming found anywhere on the screen.
Due to the OLED being individual lighting pixels, the E8 is capable of showing total black. These self-lighting pixels are capable of individual dimming without affecting or being affected by the surrounding pixels. It's these guys which makes the OLED panel shine in the category of contrast and brings great depths to colour reproduction.
As for refresh rates and input lags, the E8 performed as it should. We didn't notice any visible stutter, screen tearing and screen artifacts. These were the result of testing on both Game Picture Mode and Cinema Home mode. Although there wasn't any noticeable input lag in the Game Picture Mode, it was more noticeable on the other modes.
Yes – if you can afford it!
To summarise, the E8 is a great option for 4k HDR console gaming. The display is capable of performing up to expectations when it comes to image quality and responsiveness(input lag). The only drawback for the E8, is the current MSRP of RM 22,999. It's a great TV to have for those who can afford it. For those who prefers something more affordable, we recommend the C8 series.