Kingston has released their newest Fury Renegade DDR5 variant which is doused in a White profile with silver accents. Kingston also claims that you can push the limits like never before as the new Fury Renegade series is designed for extreme performance on next-gen DDR5 platforms. It is kind enough of Kingston to send us this version in their 16GB x2 7200MTS form.
Whether you're creating content, multi-tasking or pushing the limits to the extremes for your bleeding-edge game title, Kingston FURY Renegade DDR5 memory is the ideal choice for gamers, enthusiasts, content creators and extreme overclockers. The kits are 100% factory tested at speed and backed by a limited lifetime warranty and over 35 years of expertise from them.
Specifications
Memory Type
DDR5 UDIMM
Channel Type
Dual Channel (1 pc)
Quad Channel (2 pcs)
Form Factor
DIMM (Desktop)
Capacity
32GB (2x16GB), 64GB (32GB X2)
Frequency Speed
6000, 6400, 6800, 7200
CAS Latency
32, 36, 38
Voltage
1.35V, 1.4V, 1.45V
Buffered/ Registered
UnBuffered
Overclocking Support
Intel XMP
Speed Compatibility
4800MHz-7200MHz
Module Dimension Height
44mm
Warranty
Lifetime
Packaging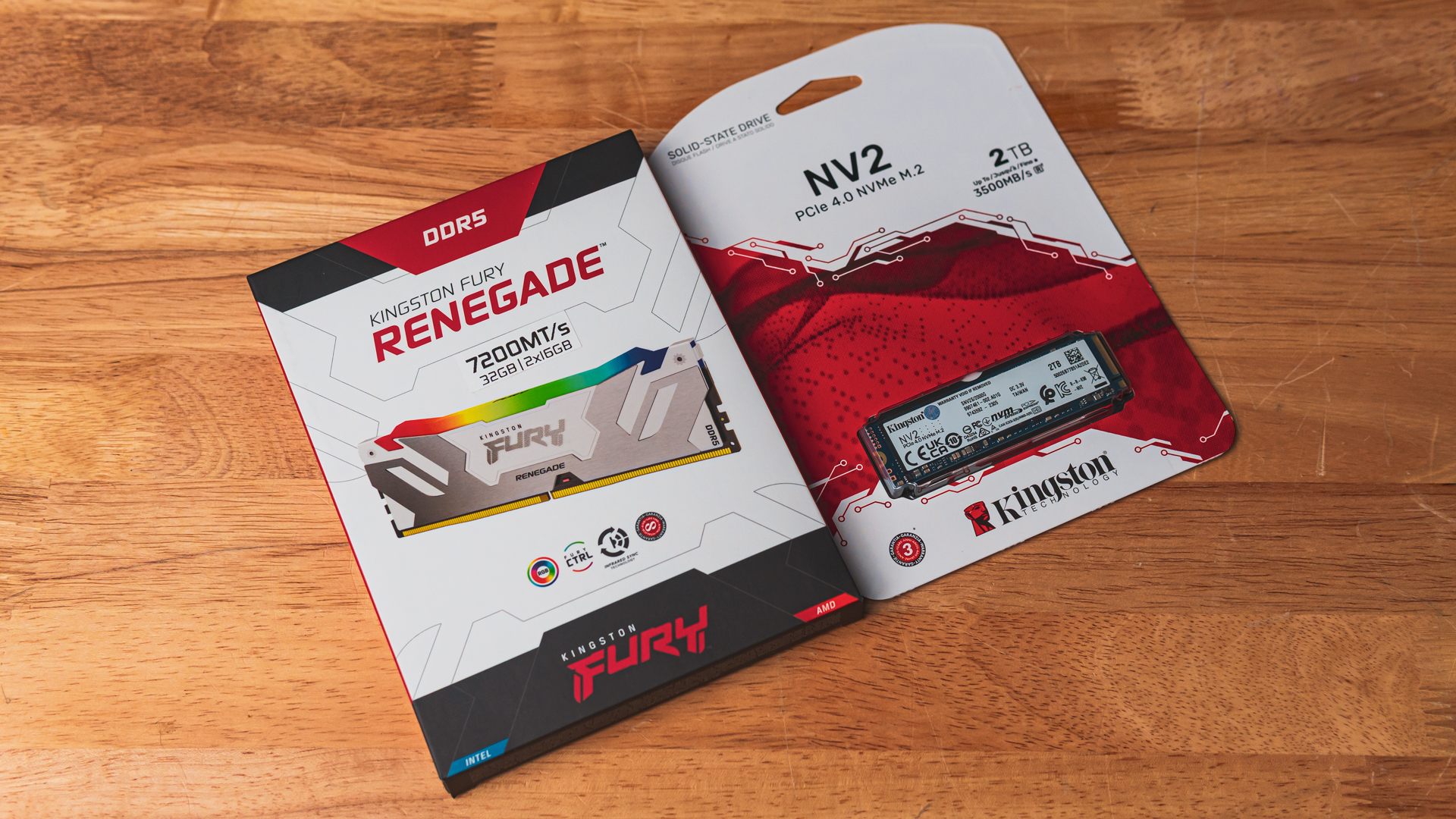 The ram kits are packed in the new packaging box design that Kingston has been doing so lately. The memory sticks are tucked neatly in a plastic case as well to further protect it from any sort of damages. There isn't much to talk about the packaging as this is rather generic of all Kingston products.
Physical Design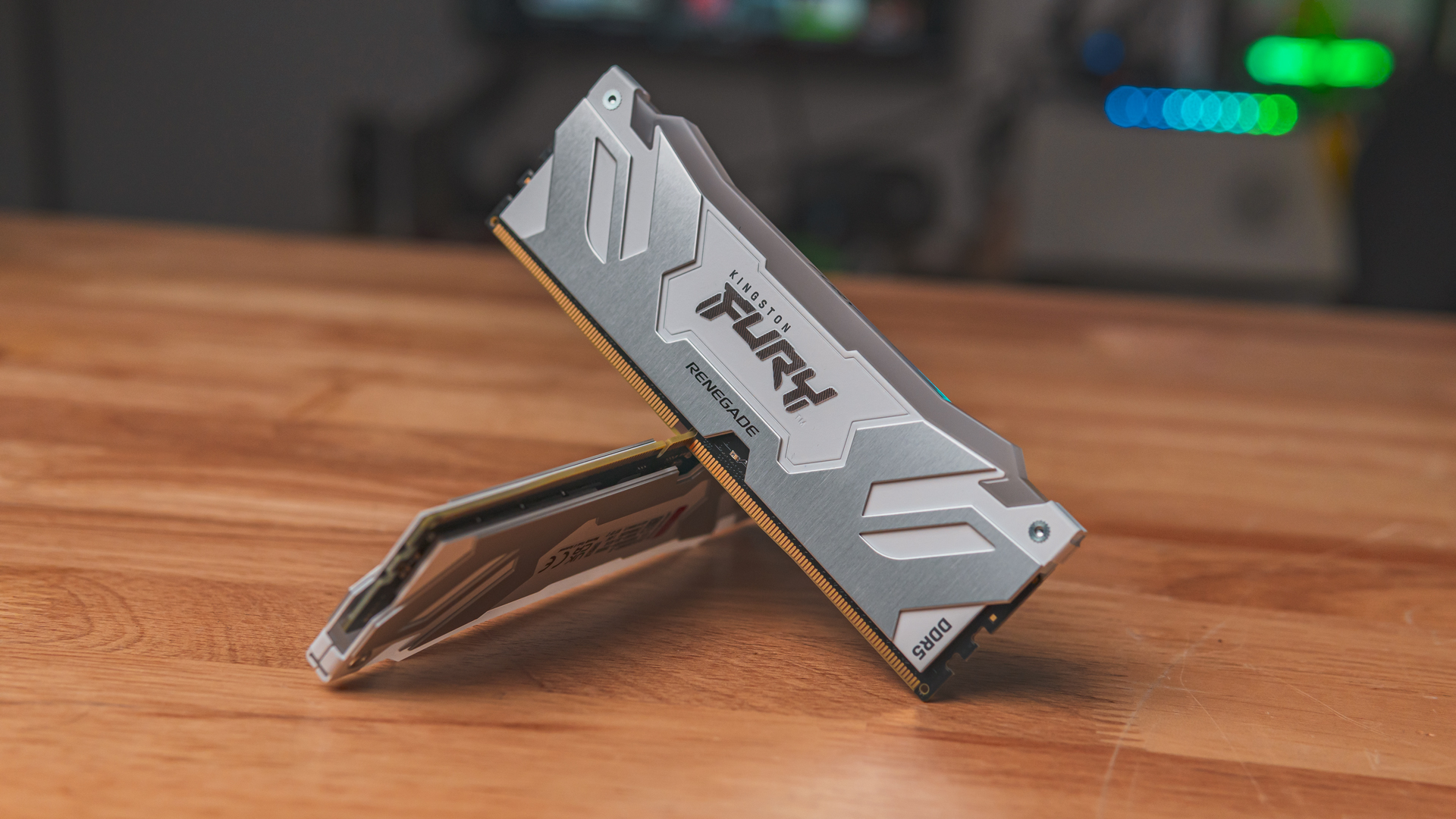 The new Fury Renegades spots a newly designed white & silver aluminium heat spreaders with black PCB. This new design ethos adds a touch of style to your gaming rig. The Fury Renegade is not just about performance; it also brings style to your PC build. The white heat spreaders give your system a clean and elegant look, and the customizable RGB lighting adds a touch of personality.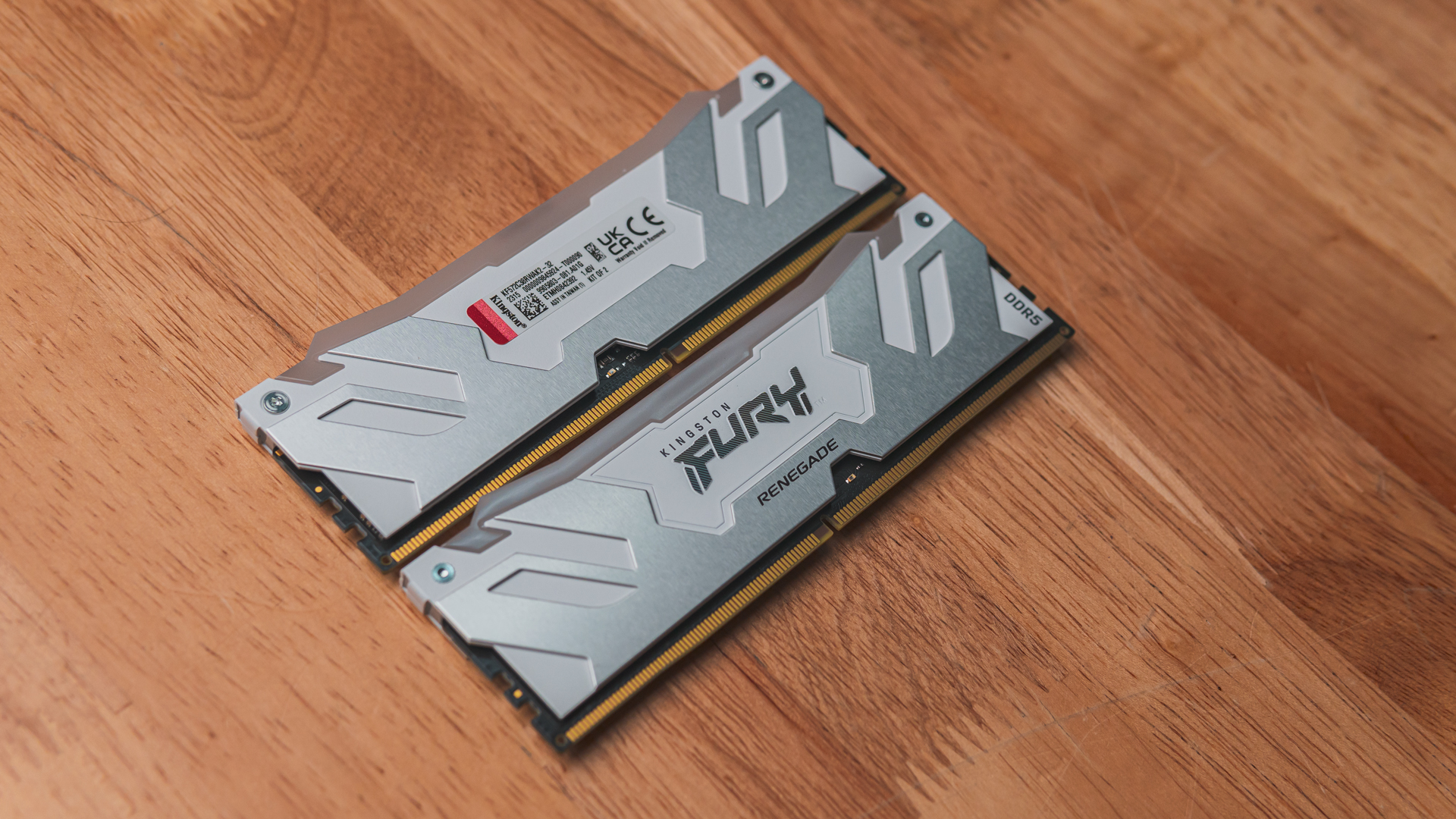 The design is not just all about aesthetics but rather an emphasis of Kingston's commitment to quality and excellence. The heat spreaders effectively dissipate heat, ensuring that the memory modules remain cool even under heavy workloads. This not only contributes to stable performance but also extends the lifespan of the RAM. The modules themselves feel solid and durable, reflecting Kingston's commitment to producing high-quality components.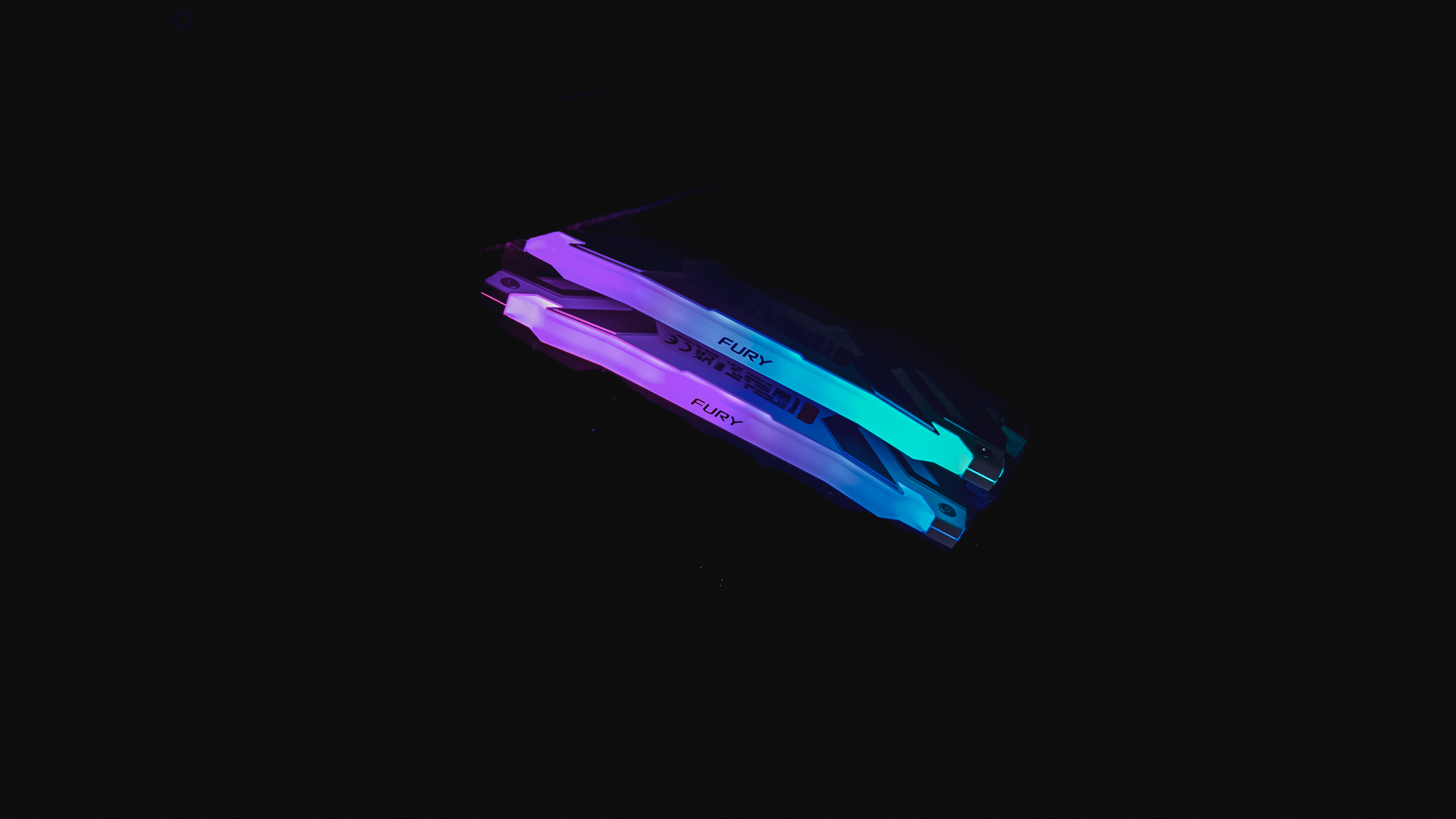 The RGB lighting is a masterpiece of customization, allowing you to choose from a vast spectrum of colors and lighting effects through Kingston's intuitive software or your motherboard's proprietary software. It's an excellent way to add a personalized touch to your PC build and create stunning visual effects that match your mood or the in-game environment.
XMP Profile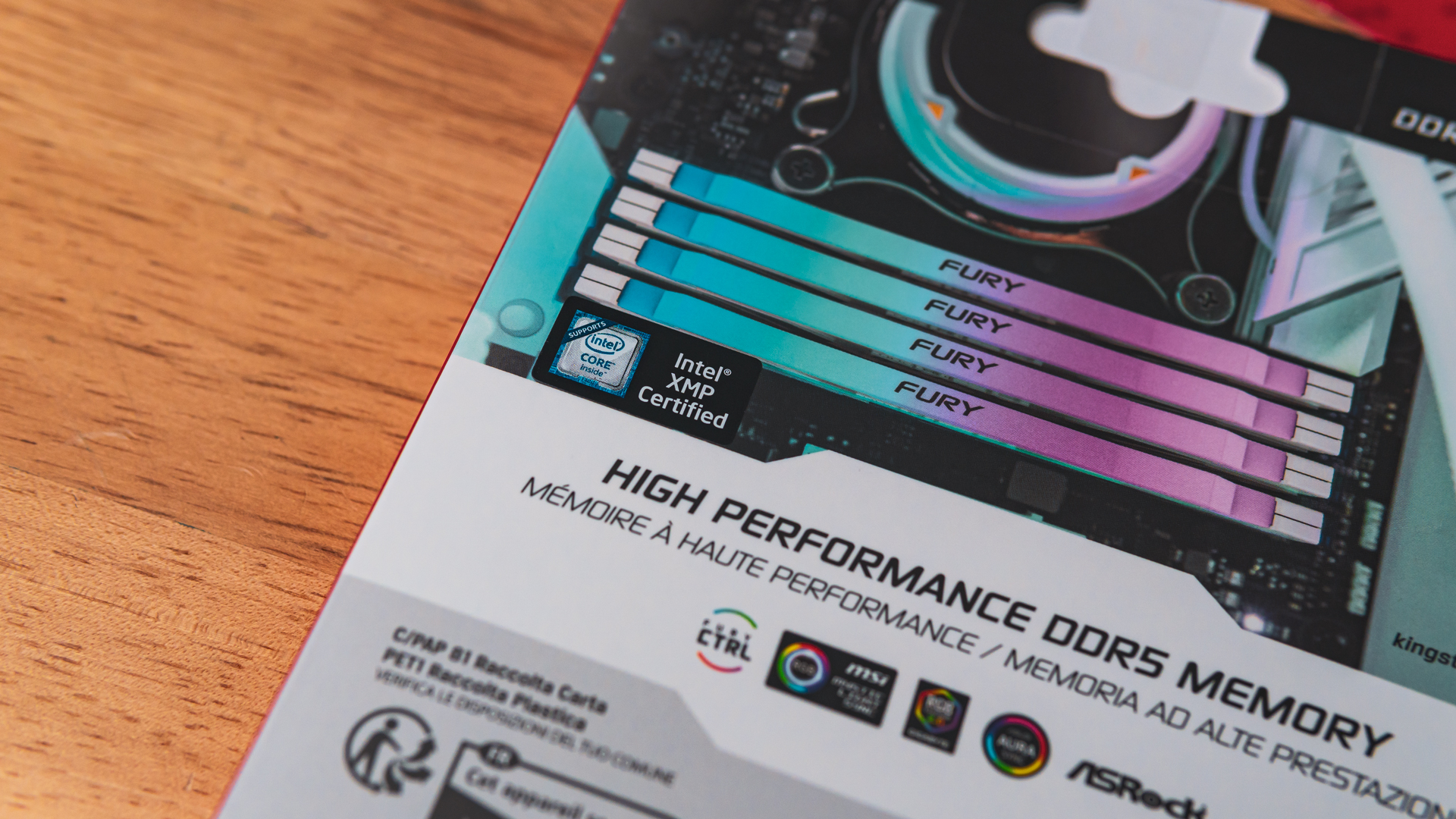 XMP is a feature developed by Intel that allows compatible memory modules like the Kingston Fury Renegade to operate at their maximum rated speed and performance levels without manual configuration in the BIOS. It's essentially a predefined, pre-tested configuration for memory that helps users easily achieve optimal performance without the need for manual adjustments. In essence, there are 2 main profiles that Kingston have developed for this ram as to which achieving 7200mhz and 6400mhz is a breeze.
The chip makers are SK Hynix, and overclockable to achieve even higher memory clock speeds. However doing so runs the risk of damaging the kit if done improperly. So take caution when pushing the limits of the ram.
---
What I Liked About The Kingston Fury Renegade White
High memory Clock Speeds
White Heatspreaders for white builds
Beautiful RGB lighting effects
What I Wished Was Better
Module height is slightly on the taller side of things(44mm). May be difficult to accommodate small form factor builds.
---
Conclusion
The Kingston Fury Renegade DDR5 White RGB 16GB x2 7200MT/s is a premium product with a price tag to match. However, when you consider the unprecedented performance, efficiency, and design quality it offers, it represents an excellent value for users who demand the best and are willing to invest in a future-proof memory solution.
In conclusion, the Kingston Fury Renegade DDR5 White RGB 16GB x2 7200MT/s is a technological marvel that sets a new standard for memory modules. Its combination of unmatched performance, efficiency, overclocking potential, and stunning aesthetics make it an exceptional choice for many out there who just want to push their systems to the limits. While it sits on a premium price range, the long-term benefits and future-proofing makes it a worthwhile purchase for those who demand the best from their hardware.
---
Product Page : https://www.kingston.com/en/memory/gaming/fury-renegade-ddr5-rgb