Developed by: EA VANCOUVER / EA ROMANIA
Published by: ELECTRONIC ARTS
Platforms: PlayStation, PC, XBOX, Switch
Reviewed On: PlayStation 5
Review Code Provided By: ELECTRONIC ARTS
---
I won't pretend it's not strange to see EA Sports FC 24 emblazoned on the game's title, especially with the knowledge that FIFA 23 was the final installment to bear the distinguished brand of the international football federation. Yet, as with all transitions, acclimating to this new reality will likely be a matter of time. After all, EA's alliance with FIFA, initiated in 1993, spanned an impressive three decades—sufficient to forge a lasting legacy.
With the rebranding, EA has embraced newfound autonomy, manifesting in a plethora of alterations and enhancements to the game. The newly improved HyperMotionV technology is especially noteworthy for providing a closer realism level than the series has ever seen. There's also the introduction of Mixed Teams particularly where players can now assemble a squad comprising both male and female athletes. Additionally, there's the PlayStyles feature where EA leverages real-world Opta data and other resources to meticulously emulate the distinctive capabilities and styles of the players' real-life counterparts on the field.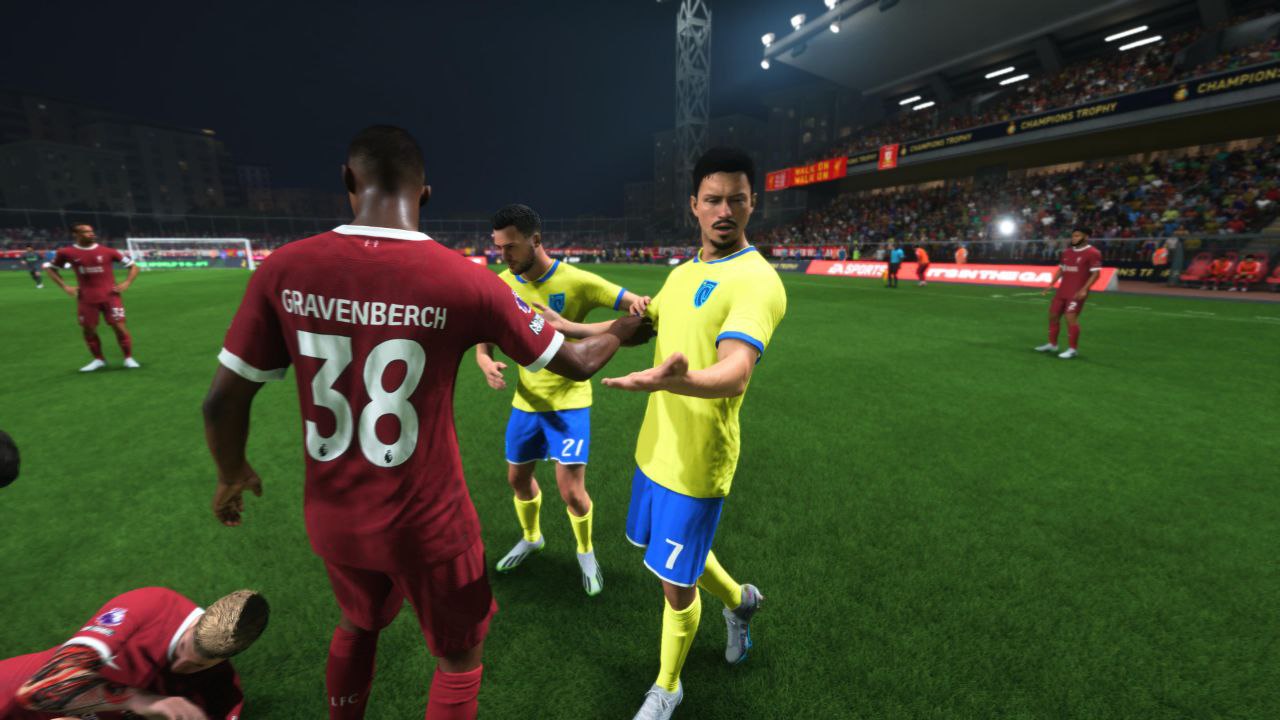 But as someone who plays mostly on the career modes, because I like shouting imaginary instructions to my players as if it'd make a difference, this review will mostly be about the manager's career mode and how the overall football experience feels like.
Be a better Manager in FC 24
FC 24 comes with newer and better perks when it comes to making players more wholesome managers. The new addition of the Total Management System introduced two crucial elements, namely – Tactical Visions and Coaches. The former lets the manager choose the type of football the manager would like the squad to play. Be it the La Liga favoured Tika-Taka play that treasures ball possessions because you like to complete at least 1000 passes each game for some reason, or the low-risk high-reward (if successfully executed) Counter-Attack style where you stay at your own half most of the time and kid yourself that this isn't the same as parking the bus, or perhaps Jurgen Klopp's Gegenpressing style where your squad presses high relentlessly to force your opponent to make a mistake that would then cost them greatly, the choice is yours. And if that isn't enough, there's also Jose Mourinho's favourite 'Park the Bus', Kick and Rush which is self-explanatory, the Wing Play if you like stretching our opponent the full width of the field, or the Standard balanced approach to the game if that's what you want.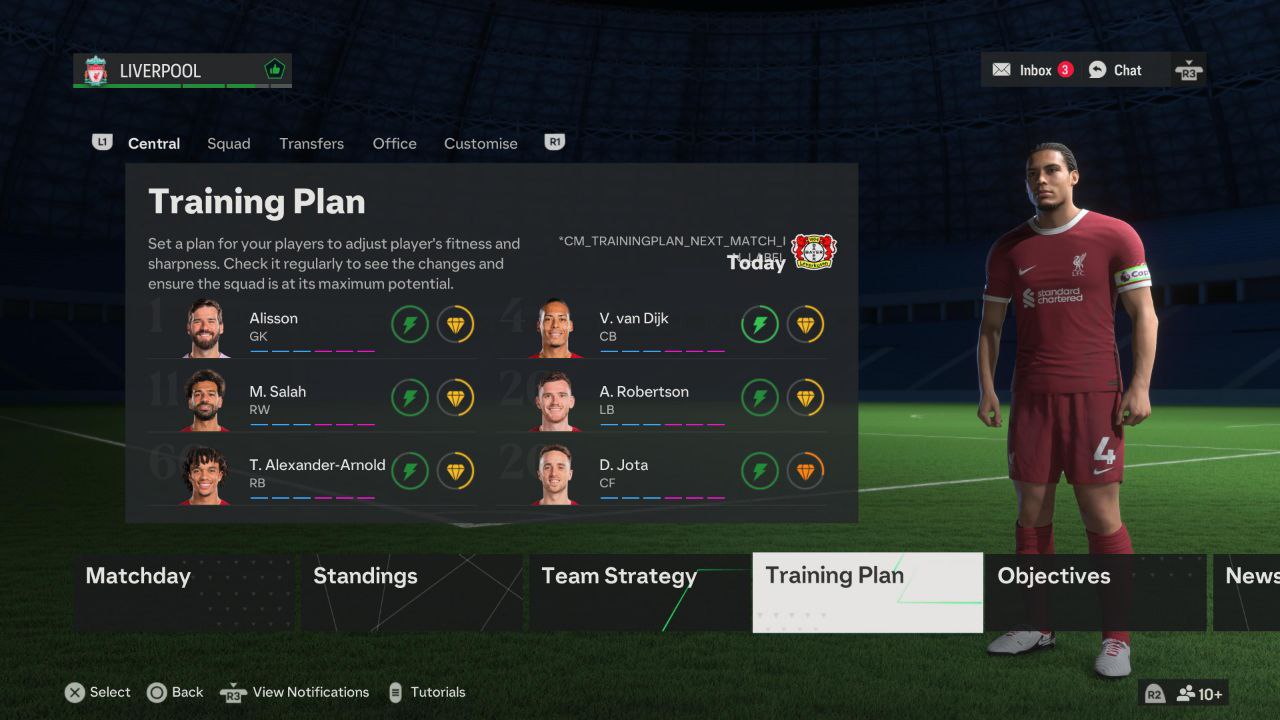 After deciding on which style suits you best, you then have to hire Coaches to help mould the team into a shape fit enough to implement those said tactical vision. There'd be a list of coaches to choose from, much like how we used to select from a list of potential scouts. Upon appointing the right peeps to lead each of these departments – Attacking, Midfield, Defending, and Goalkeeping, what's left is ensuring your players' Sharpness levels are up to par for them to fully benefit from the guidance (buffs) from these coaches. Like your players, the coaches have their own ratings too and they can be improved by winning matches using the set tactical visions. If the tactical vision you chose isn't suitable for an upcoming team, it can be changed at any time, allowing you the freedom and room to experiment.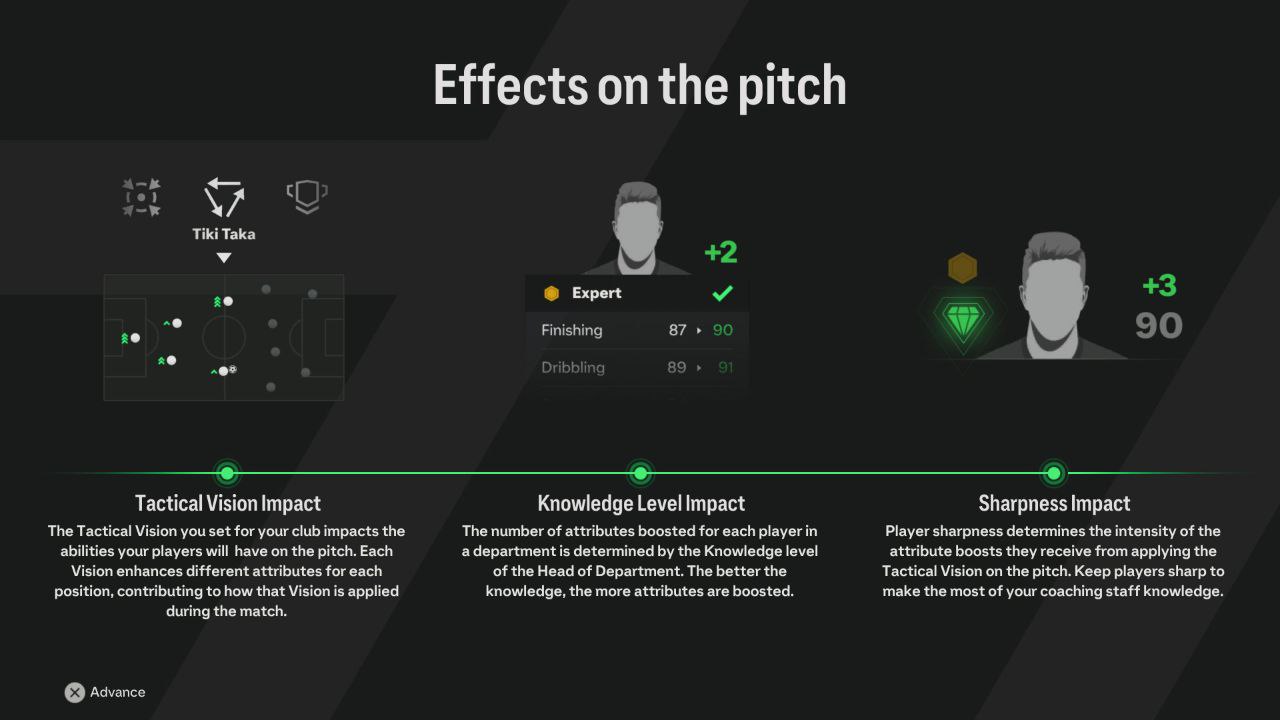 To compliment these new additions, FC 24 also comes with a small tweak to the scouting system. Other than the usual age, club, nationality, positions, etc., the system now shows if a player is tactically fit for the role he needs to play in your football philosophy. For example, when looking for a CM for your Counter-Attacking squad, the scout would keep an eye out for those with good Agility, Stamina, Dribbling, Acceleration, and more. I was really happy about this because I no longer needed to stress myself with pressuring my scouts to return with reports that I'd then need to look through, studying their attributes one by one to determine if they'd be a good fit for my squad. With the refreshed scouting system, looking for the right player has not just become easier, but much more practical as well as the right players are brought to the manager's attention. The scouting system now also comes with a filter that allows the manager to search for just the type of player he needs, be it a Backup option in the January transfer window to fill in for an injured first choice, or a World Class player to bring the club to new heights. Looking for a specific player with a specific PlayStyle, say, a Finesse Shot specialist? The new filter easily allows that as well. All in all, the improved scouting system left a good impression and one that EA should continue to invest effort and attention in expanding and improving.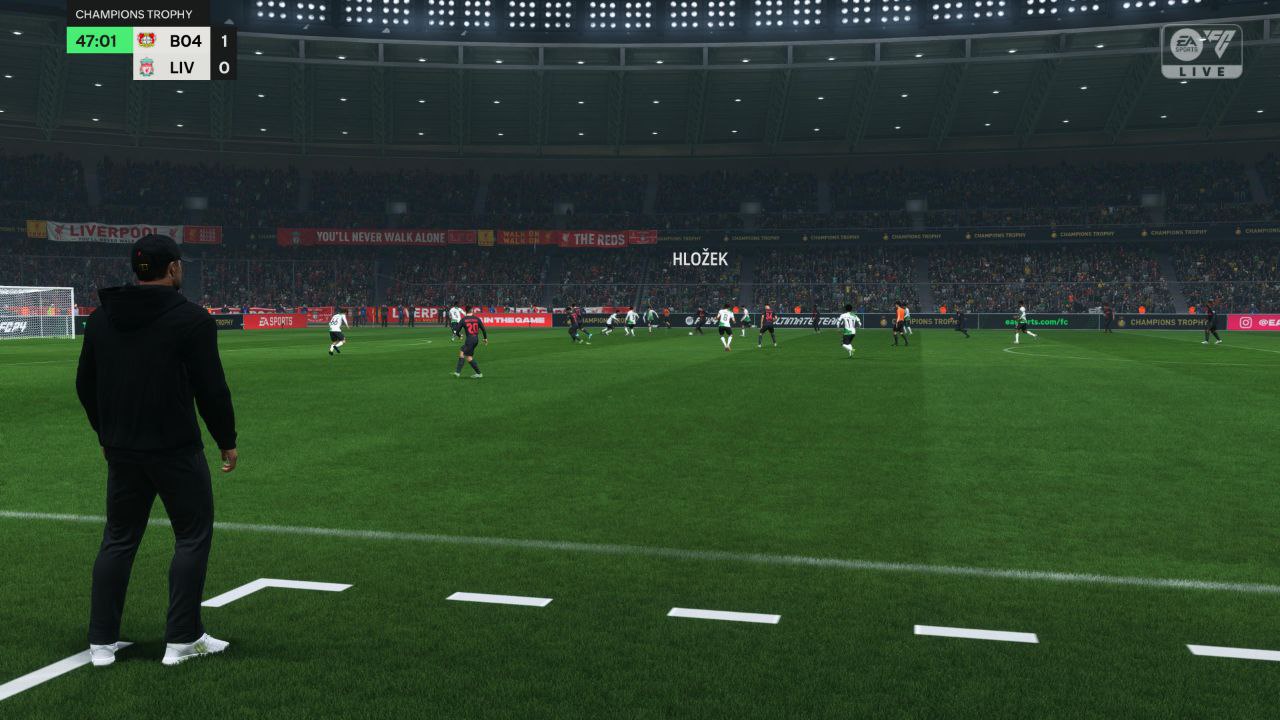 If you want the full-on coach experience, the game introduced a new viewing perspective called Tactical View to the game. You can now watch the game from the sideline, right in front of the bench, as if a real manager. But then the full figure of the actual manager would also be visible, standing in front of you, detaching you from the reality that you are in fact playing as this manager and should be viewing from his perspective. It is also worth noting that there's nothing actually tactical about using this view, it merely offers you an option to view the game from the sideline.
Manager's Career – Negotiating a purchase is still dull.
As much as I enjoy the new additions in the Manager's Career mode, the same cannot be said about the dull and often demotivating contract negotiations when it comes to buying a new player for the club. The same setup, dialogues, and even outcome in FIFA 23 is happening here in FC 24. In the real world, we've observed and waited anxiously for our favourite clubs to nail someone in our wishlist, and would pull our hairs out when our club still tries to cheap out on a small 1-2mil difference (in price evaluation) with the other club. But in FC 24, the selling club can demand a price and then settle (without putting up a fight) for 10mil cheaper when you countered.
Jamal Musiala, who cost me 150mil to buy from Bayern Munich, demanded just 70,000 pounds in weekly wages, only 3,000 more than his weekly worth when he was with the German club. I was hoping this part of the game would reflect closer to the actual market situation but this was not the case.
Player's Career – You now have an agent.
In Player's Career, as the name suggests, puts the lens solely on the player itself. You are now represented by an agent who will occasionally feed you advice and help you achieve your dream transfer after you pick your target club. Say you pick a tier 2 club to begin your football journey and you set a target to join Manchester United because you are weird like that, completing objectives set out by the club helps you reach that goal. If your agent feels that your target club is beyond your reach in the foreseeable future, they would recommend a different club that could better use what you currently have to offer, hence allowing you the space and time needed to develop your player even more.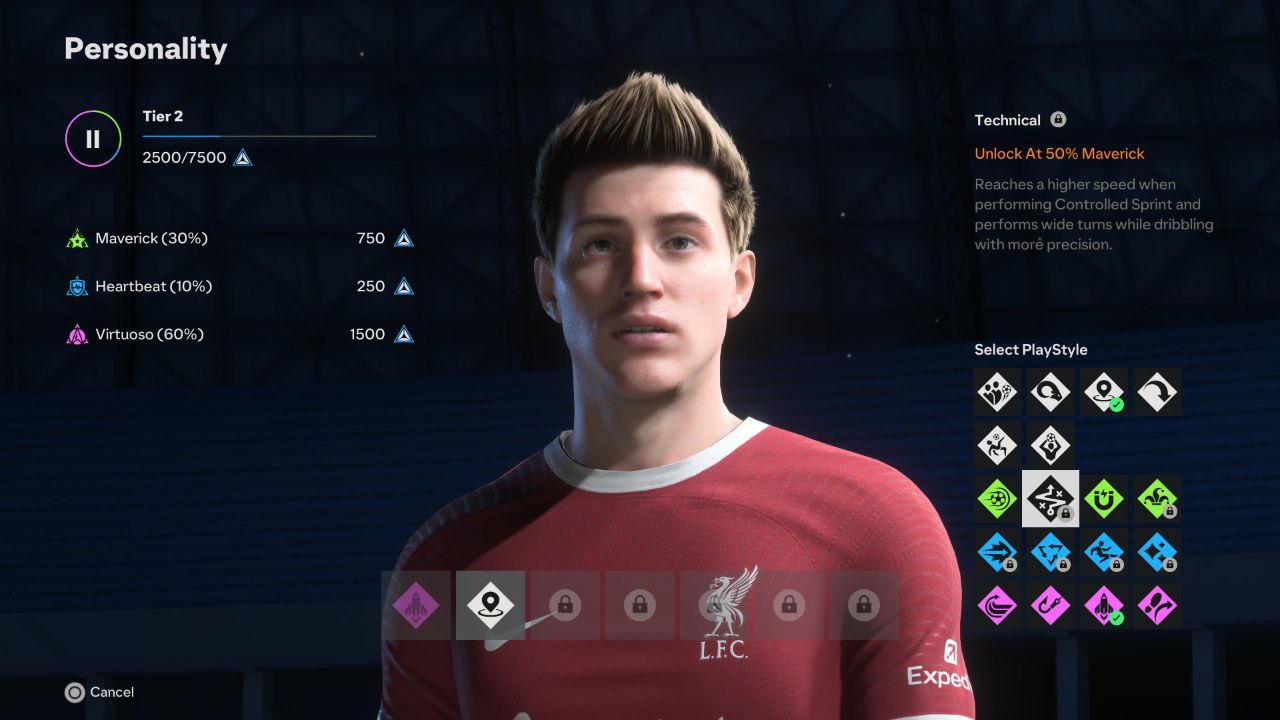 Compared to the past FIFA games where players can freely pick the club they wish to transfer to and do so without any challenges, FC 24 handles transfer rather differently. To join a new club or even if you're just aiming to get a spot at your current club next season, there are objectives that need to be met. They are split into two categories – Mandatory and Optional. Mandatory spells out the bare minimum you need to do for you to even qualify to be a part of their team. What's realistic here is if the club you are gunning for favours a certain play style, you'd get objectives tailored toward their football philosophy. If you do well in completing the optional objectives, the club may be more inclined to meet your wage demand.
Like in FIFA 23, your player in this mode can allocate points to the three personalities – Maverick, Heartbeat, and Virtuoso. This will then expand into the different PlayStyle available to your player, allowing you to create a toon with a special on-pitch skillset. You can also now customise your player with tattoos, face guards, and goggles, fitting for those who want to create a unique player both in skills and appearance.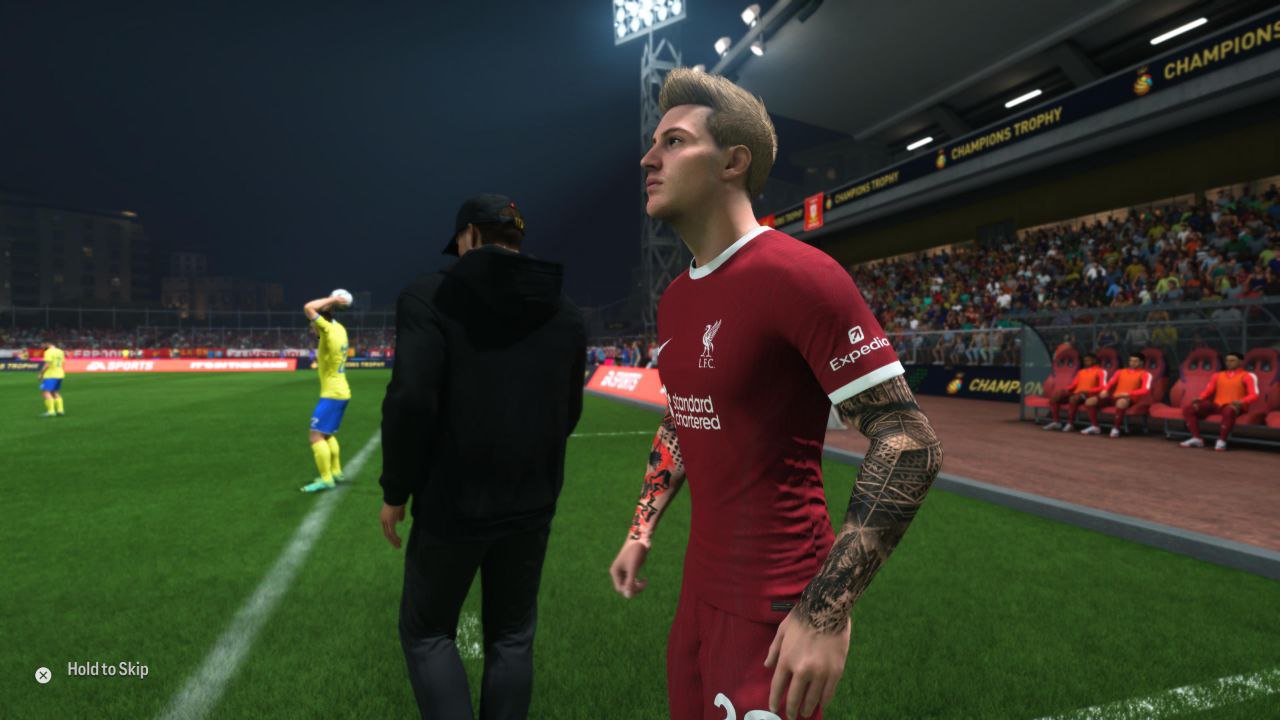 PlayStyles
Across six distinct categories – Passing, Defending, Shooting, Goalkeeping, Physical, and Ball Control – a total of 32 PlayStyles can be found. Elite players get an additional perk with PlayStyles+, essentially a supercharged version of a specific PlayStyle. And if you are playing Player's Career mode, reaching Level 7 of any personality would unlock PlayStyle+ for any PlayStyle already unlocked. If you have Finesse Shot PlayStyle+, for example, you'd essentially be able to make that shot quicker and more accurately than others below your quality.
Tech Advancement – HyperMotionV
Is only available on PS5, Xbox Series X|S, and PC versions of FC 24 but nevertheless, this is one of the best things that happened in EA's new football game this year. This technology brings about the best level of realism to date using data gathered from more than 180 top-tier matches, producing even more realistic motion-based animation in the game. Players in the game mimic their real-life counterparts in motion almost 1 to 1 where I could easily spot the likes of Mbappe and Modric by just their body movement alone.
With HyperMotionV, the game plays and looks more realistic thanks to the over 11,000 true-to-football animations captured, that's nearly twice as much as what FIFA 23 had. With 22 players on the field, the benefit of having motion realism of this level makes the game look closer to the real sport more than ever.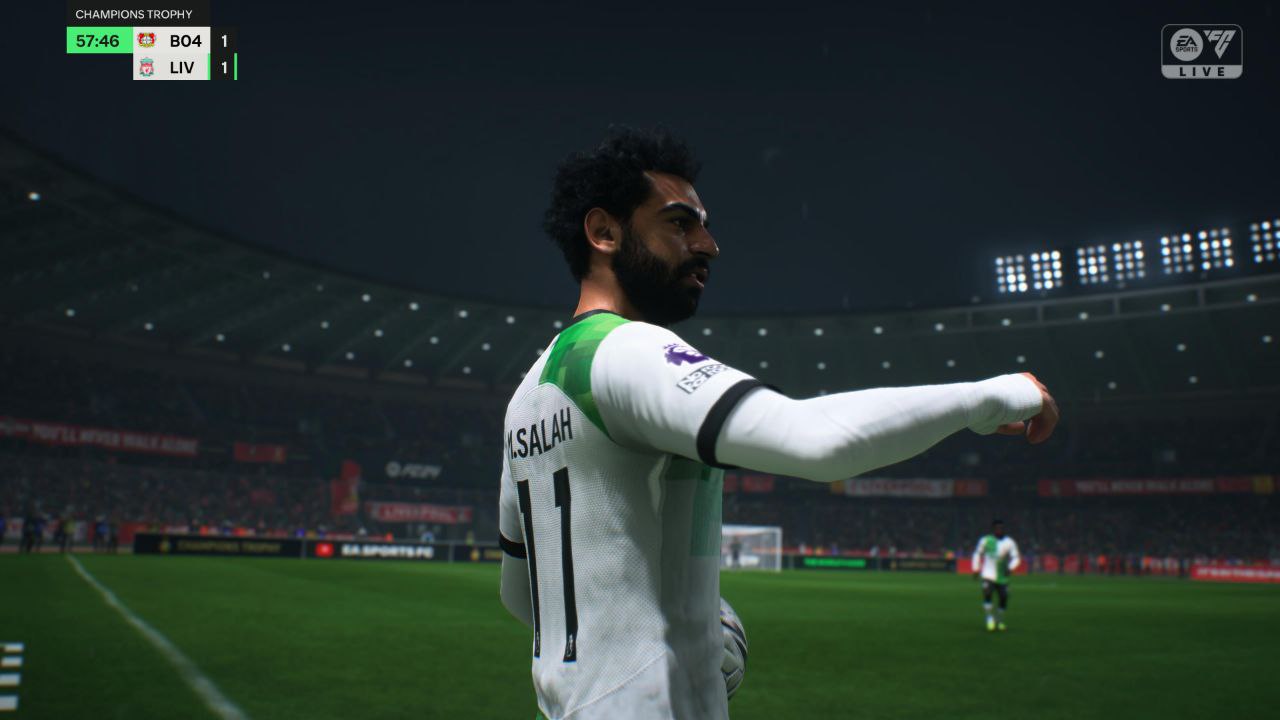 Visuals and Technical Performance
FC 24 masterfully marries minimalist concepts with sharp, defined looks, providing an effective, vertical-oriented UI off the pitch, and a dynamic AR, shedding light on playing patterns, on the field. Though I must say, the new UI albeit pleasant for me, I do see it dividing fans into two sides. One who loves the cleaner look and the absence of needing to look at every corner of the screen to find the options that they want, and the other who'd criticise it for its utterly plain and somewhat serious-looking layout that can also be construed as lazy work.
The introduction of a new default camera, the Tactical view, offers a wider, more TV-like perspective, enhancing the overall visual experience, with the game's technical performance scoring well in various aspects.
---
What I Liked About EA Sports FC 24
HyperMotionV brings realism to a whole new level

Manager's and Player's Career modes received some pleasant additions and improvements.
The revamped UI system is cleaner and makes browsing easier
PlayStyles adds more depth to the game
What I Wished Was Better
The negotiation mechanism is dull and outdated
Unrealistic players wage demand
Tactical View on Manager's Career Mode is boring
---
Verdict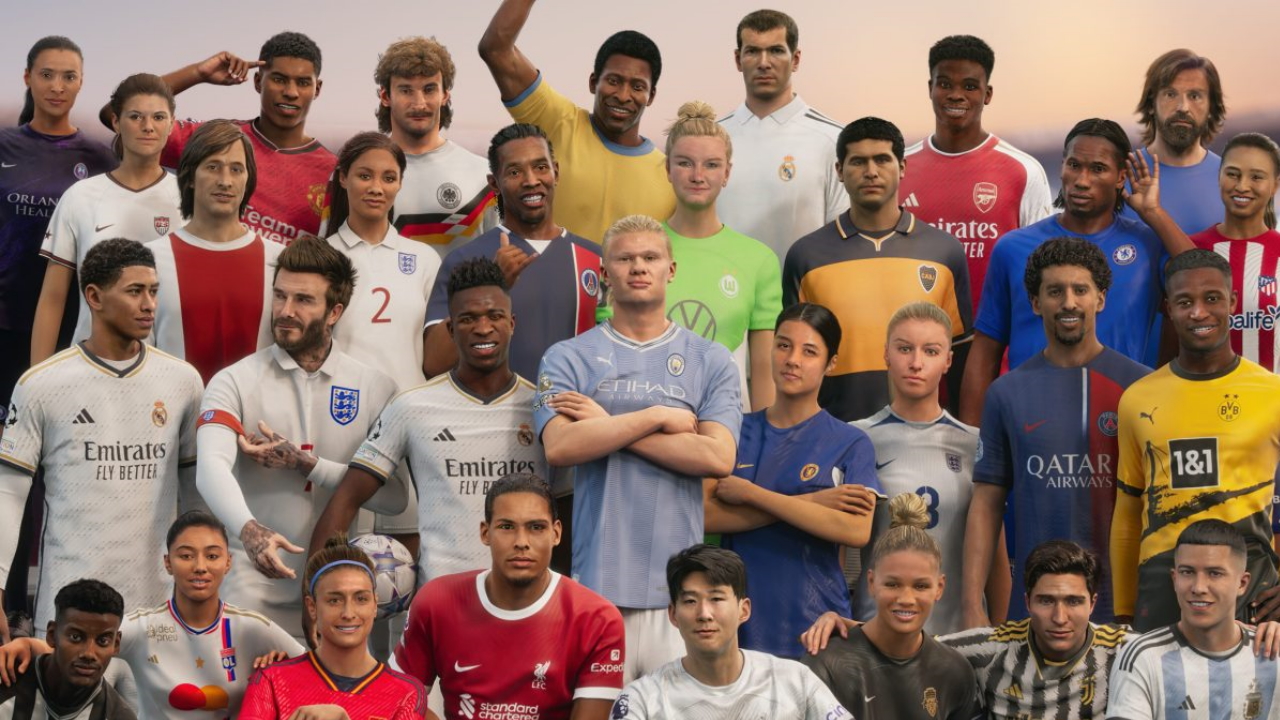 EA Sports FC 24 marks a commendable evolution from the iconic FIFA series, introducing a refreshing blend of unparalleled realism through HyperMotionV and innovative features like PlayStyles and the Total Management System. While its revamped UI and negotiation mechanics might draw mixed reviews, the game overall offers an authentic, strategic, and immersive football experience, reaffirming EA's prowess in sports gaming despite minor hitches.
Final Score – 8.5/10