The Asus ROG Chakram X mouse has a foreign-looking design that features a joystick on the left side of its body. The mouse is also marketed as having 'unrivalled speed and precision', which other mouse manufacturers also claim on a regular basis. But really, how does the mouse fare in everyday use and gaming? And is it worth that absurd price tag it carries?
To me, picking the right mouse is an intimate and intricate process because, among all the PC peripherals like keyboards, headsets, etc, I'd say I am more particular about the mouse than others. This is not to say the others are not important because they are, but the mouse and cursor that moves as we move it is our extended limb in the digital world. So if it's slightly off in sensitivity and braking, or if its weight feels a little more or less than it should be, the disturbance will be harder to ignore.
Design, Build, and Quality
Although it has other admirable design and physical qualities, I'll be frank and say that I do not like its appearance at all. For some reason, the Chakram X look and felt rather cheap than the price tag that it's supposed to reflect. This is a RM 500-600 mouse depending on the online shop you visit and yet it has the design of a budget mouse. But I will concede that the question of design and creative value is subjective for different individuals so if you say you like it, I won't disagree.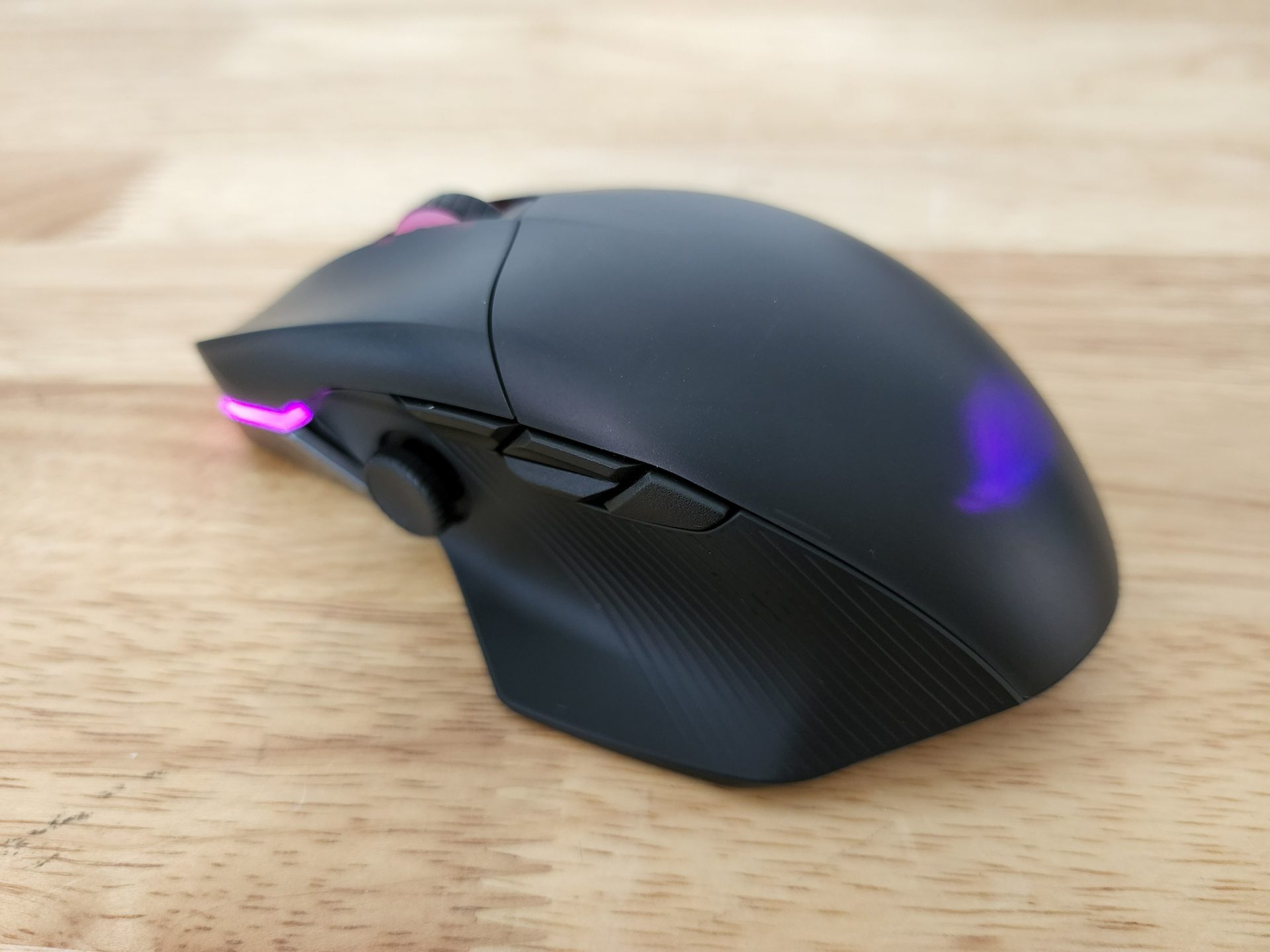 The ROG Chakram X has a body dimension of 132.7mm x 76.6mm x 42.8mm, which fits right on the palm. I have a rather sizeable palm size for an Asian male in his 30s and this size supports my palm just fine and I reckon it can even carry a bigger-sized. For those of you unsure of your palm size (or if the Chakram X will be comfortable for you) then you ought to test it out first because it can be a bully if you have a smaller palm size.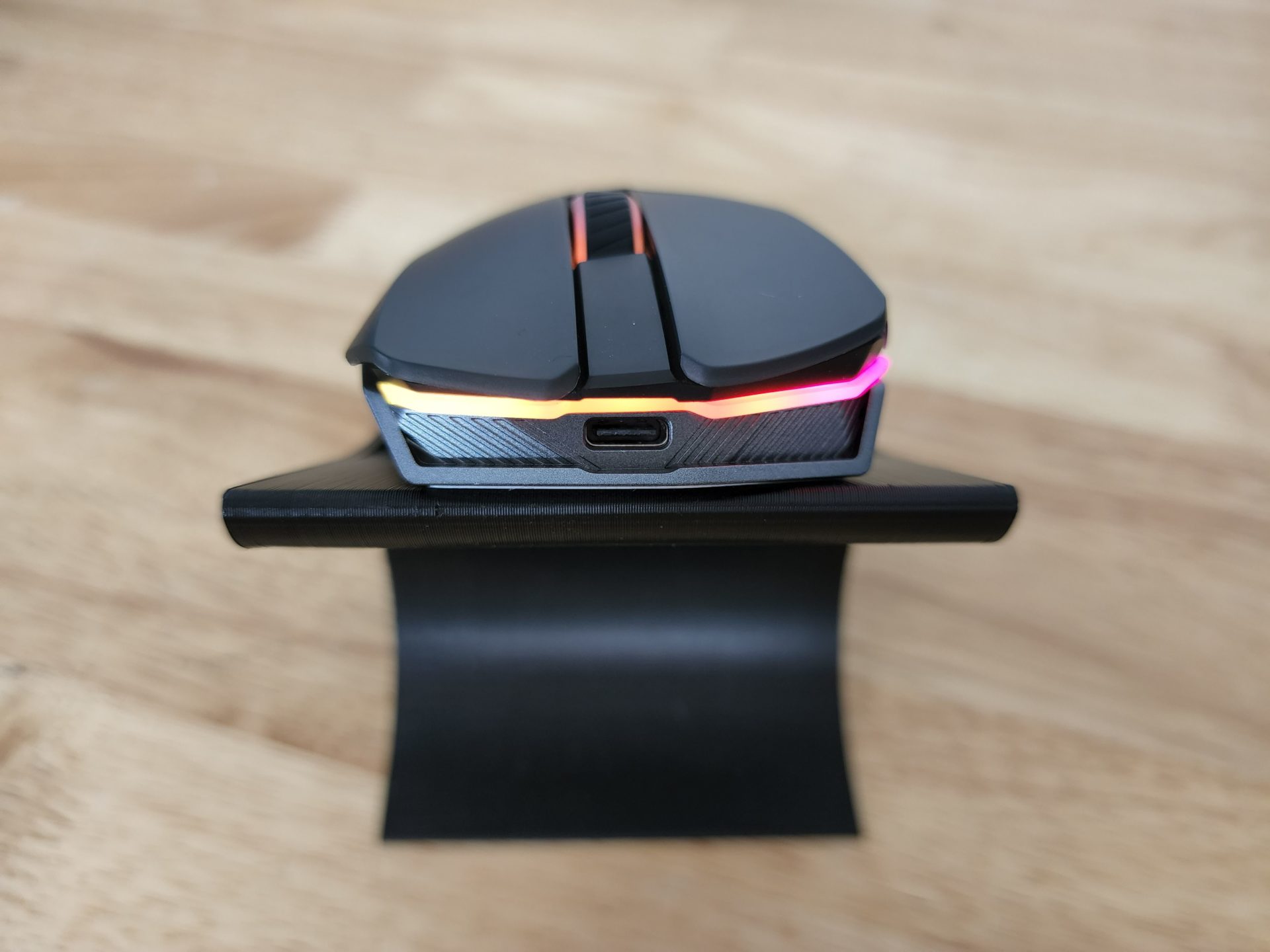 The shape design itself is ergonomic albeit having a rather bulky body and there is a thumb rest that I really hate. I know some people are big fans of thumb rests but for some reason, I can never be a part of that school of thought. But despite its ergonomic advantage, the Chakram X is not a light mouse (owing to the size of its body) and has a noticeable weight of 127g. But thankfully, its weight didn't turn the user experience into drag because its weight is evenly distributed so swings and movements don't feel awkward.
Included in the box are 2 spare micro-switches (2x ROG 3-pin micro switches are already installed in the mouse itself), a wireless receiver, a 2-meter long paracord cable for Type A male to Type C male, and a USB RF extender adaptor with mousepad clip for Type A female to Type C female. A switch remover and carry pouch are also included, as well as the customary ROG Logo badge and ROG stickers.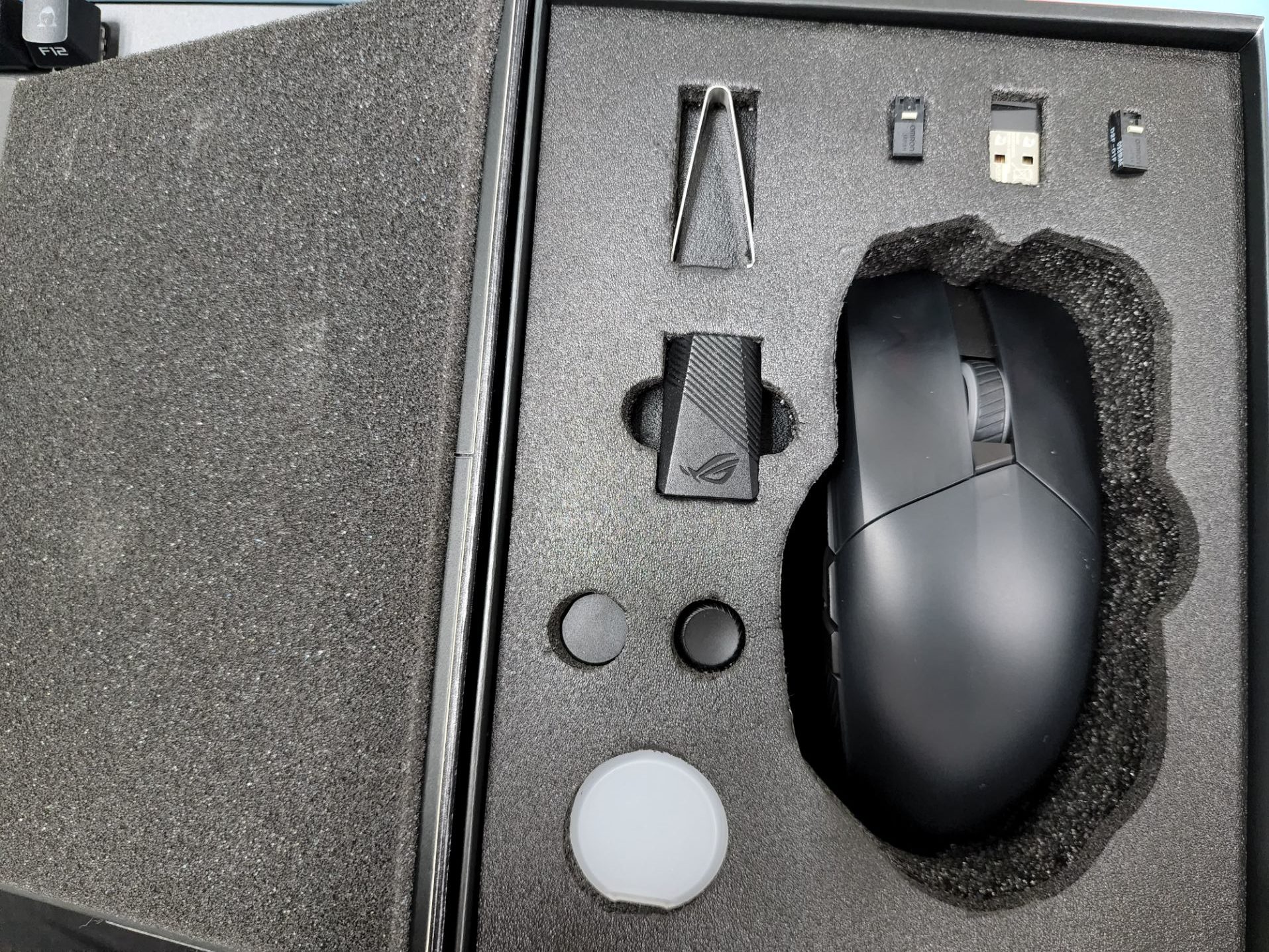 To the left of the mouse's body is the Chakram X signature joystick that's supposed to have its own cult following. There are two joystick types that Asus is including with every purchase, the long and the short one. The long one is installed by default but users can easily make the switch whenever they want to. A joystick cover is also provided in the event that users wish to ignore the joystick.
Performance
Armed with ROG's new AimPoint optical sensor with a DPI of up to 36,000, speed is not just a marketing gimmick anymore, it's a promise of a beautiful dream that came true. The speed that this mouse affords is amazing considering this is an MMO-targeted mouse. The Chakram X's body weight plays a vital part in providing stability and some form of braking for the speed that it's capable of. Connecting to it via USB-C gives players the lightning-fast 8,000Hz polling rate advantage that's undoubtedly handy in battles.
The four side buttons offer plenty of room for customisation and profiling that suit my needs as long as I've spent some time programming the input/command/profiles to the specific keys via Asus' Armoury Crate software. The mouse supports up to 3 different devices seamlessly and all I needed to do is just flick a switch at the bottom to change to whichever device I want to use the mouse with. To me, one of the must-have key bindings is the sensitivity up and down switch mapped to the mouse onboard buttons itself for the ease and freedom of adjusting them on the go, as well as different profiles like – FPS, MMORPG, and Normal.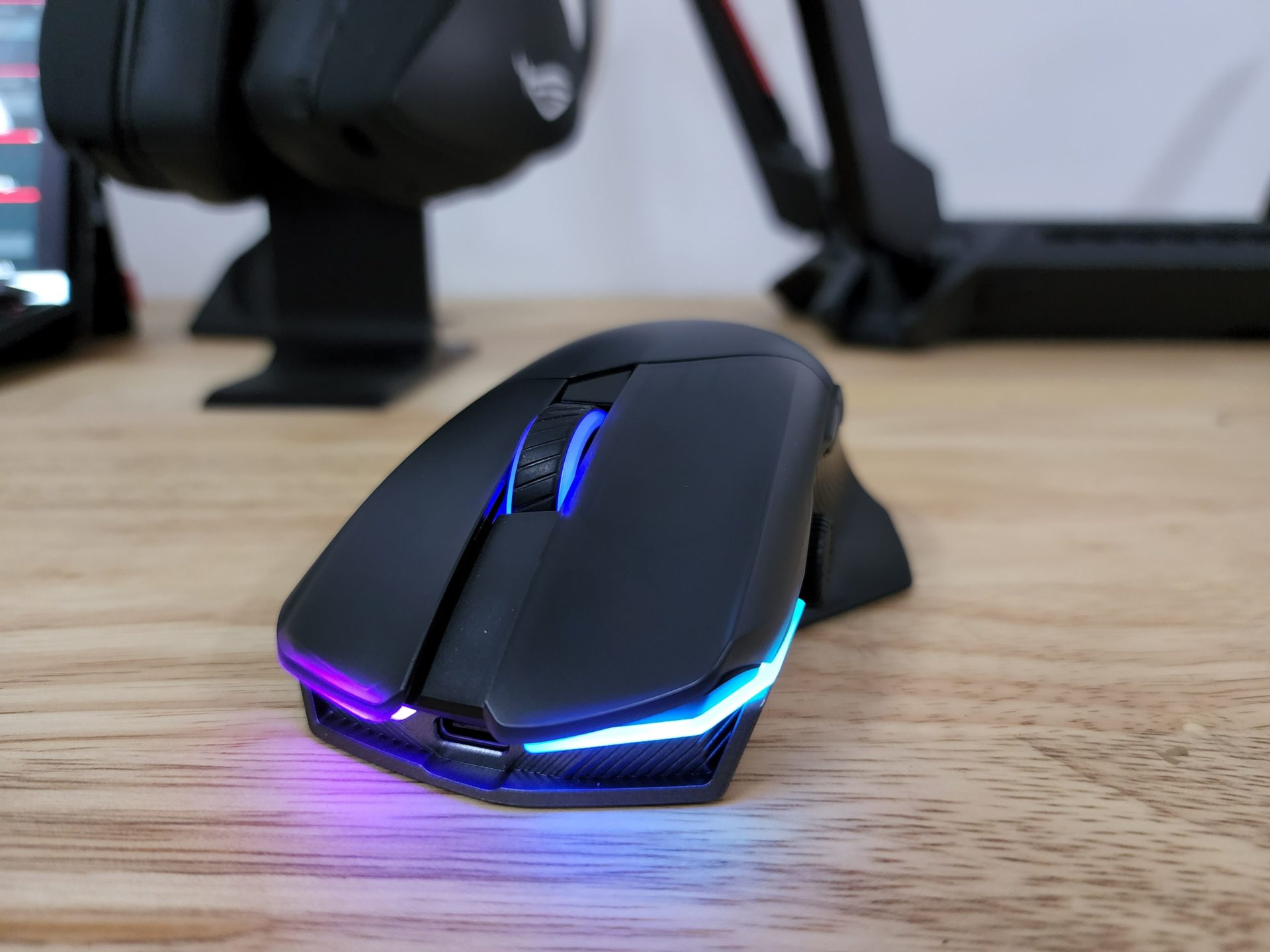 One of the most exciting features about this mouse is the longevity it could have with its easy push-fit switch socket design. This design allows for easy swapping of the switches. Those who found interest or hobby in mouse switches customization will be in for a treat here. Although personally, I don't see myself bothered with it anytime soon since the switches included with the Chakram X has a rating that guarantees 70 million good clicks.
That Joystick
I gave it a fair trial but the evidence I gathered was just overwhelmingly against it. You'd think it'll be easy to get used to or even fall in love with a signature feature of such a pricey device but apparently, the answer is no. As much as some may think "Hey, that thumbstick is a good idea!", it is only so if you can get used to it to the point that you are actively utilizing it to improve your mouse-perience.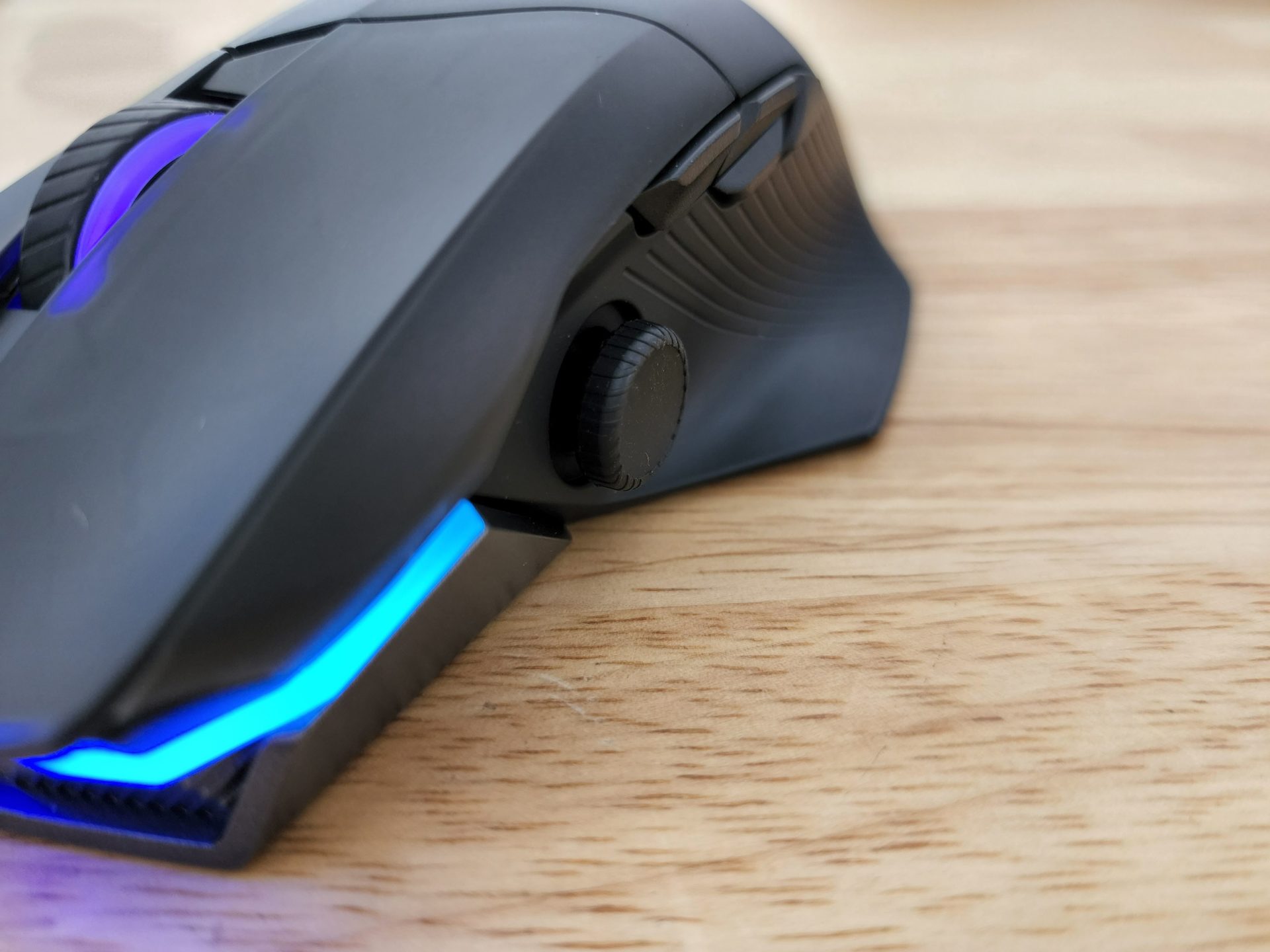 The joystick feels awkward on the thumb and there has never been a situation where utilising the joystick produces better results or experience than not using it. I gave it a go for half a day and decided I'd open the Chakram X box again and find where that joystick cover is and just cover it up.
This is unlike the case with Razer's Naga series which is also an MMO genre mouse. The side number pads that many laughed at and criticised actually found much love and support amongst MMO enthusiastic players who play the Support role. The mouse later found more following in players from other classes once they realised how useful their thumbs can be on the number pads. I just don't see it happening yet for the Chakram X's joystick but if there's something I learned from the Video Games business, it is to never say never. So, while it doesn't work for me now, I remain optimistic to see what it can do for me in the future, that is if it's still around seeking to impress.
Connectivity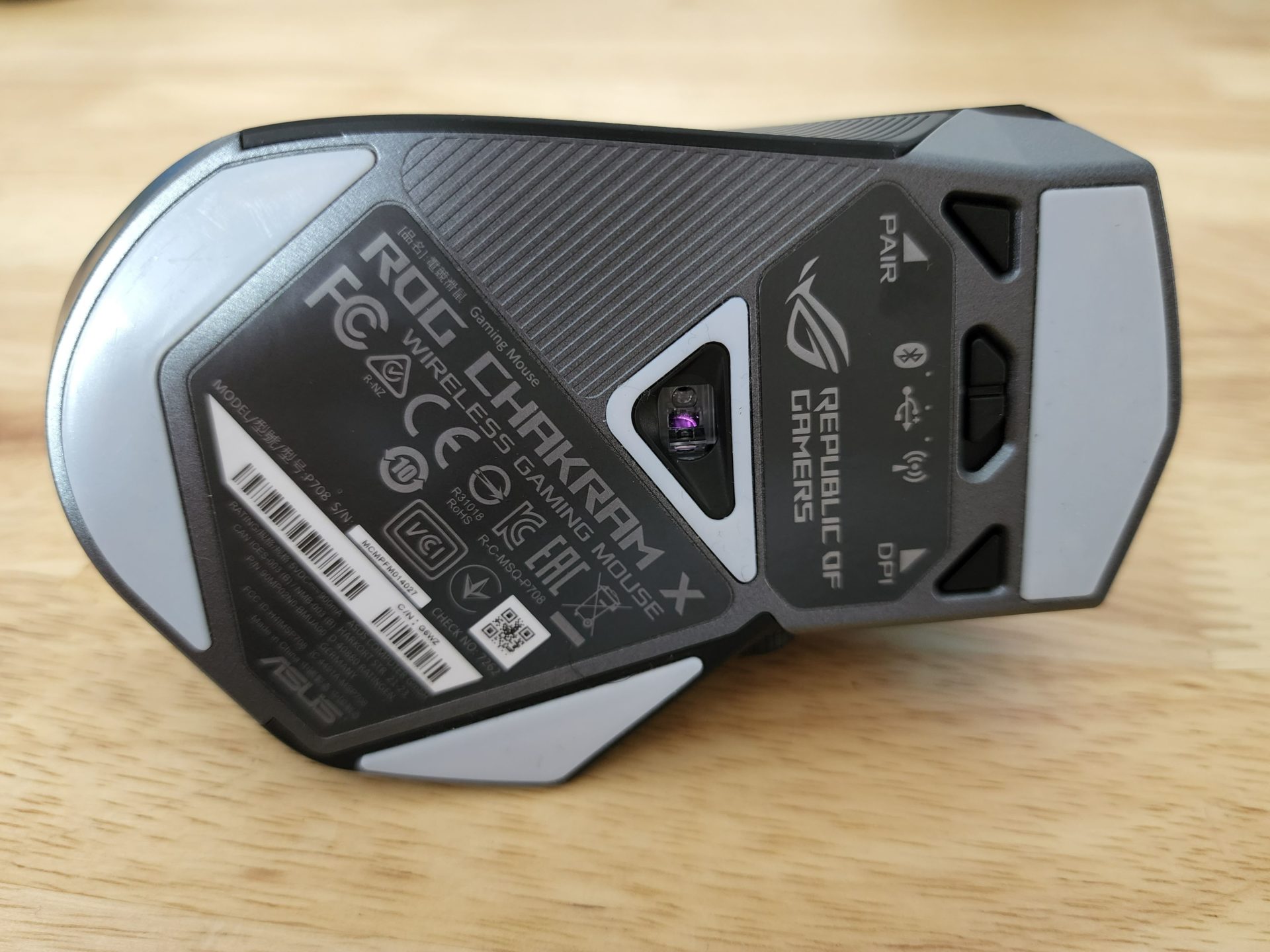 Connection-wise, the Chakram X is versatile. It can be a wired mouse which will also give it the 8,000Hz polling rate luxury or it can be a reliably low-latency mouse via the 2.4GHz wireless connection as well as Bluetooth. It goes without saying, Bluetooth is the riskiest of the 3 types of connection due to the exposure to high latency.
Battery
The battery department, like the mouse's performance department, is reliable. This baby can run up to 150 hours on paper but I cannot confirm or disapprove it because I've mostly used the mouse on plugged-in mode for the 8,000Hz polling rates advantage. Who would go so long without charging even once in between anyway? But a short charging time of 15 minutes gives enough juice for up to 25 hours of use (Depending on how flamboyant you are with the RGB).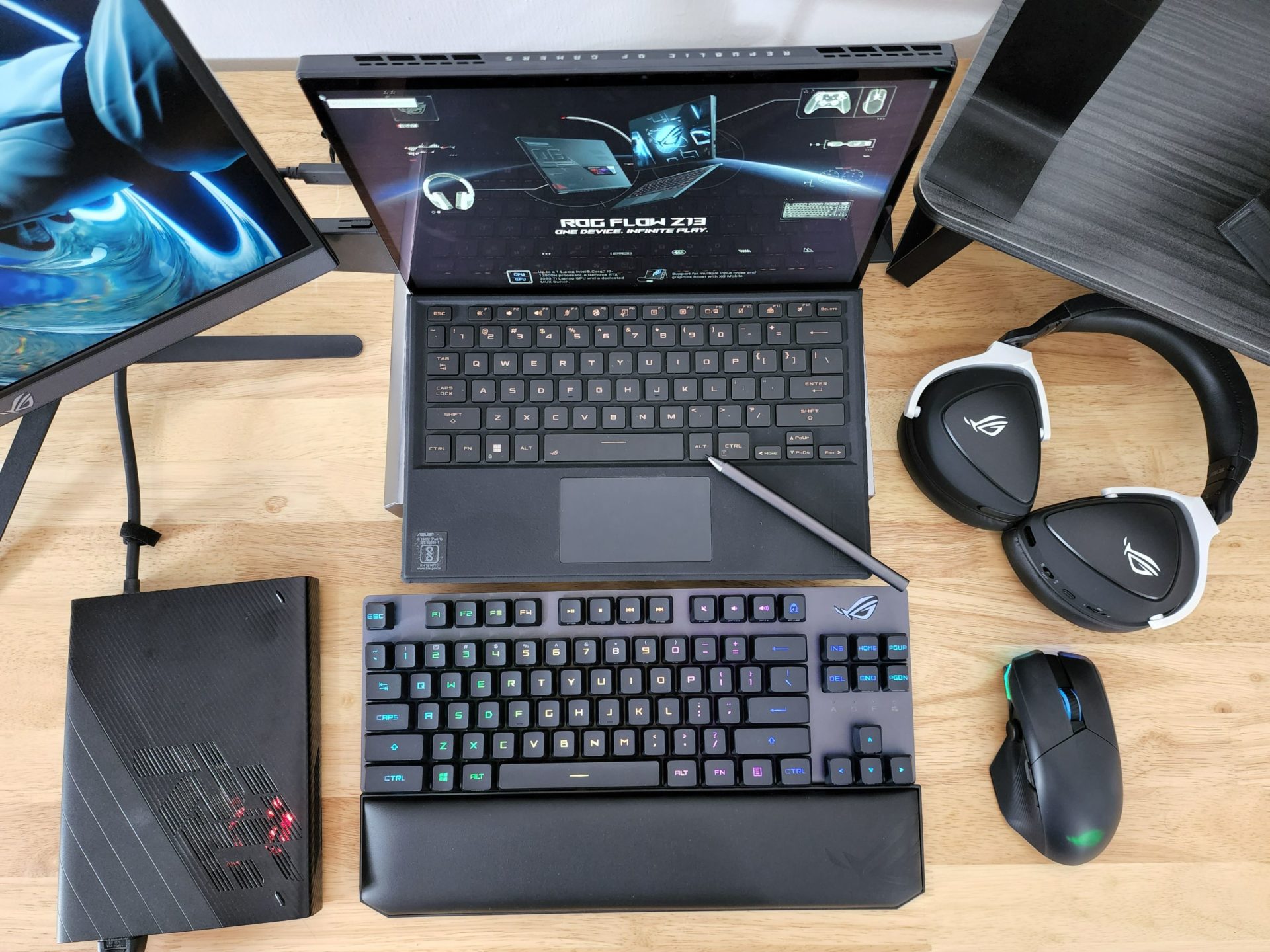 ---
What I Liked About The Asus ROG Chakram X
Good weight factor and balance
Sturdy Build and ergonomic design
36k DPI and 8K polling rates
Easy switch swapping
What I Wished Was Better
The joystick is negligible
Price can be better
The physical appearance of a budget mouse
---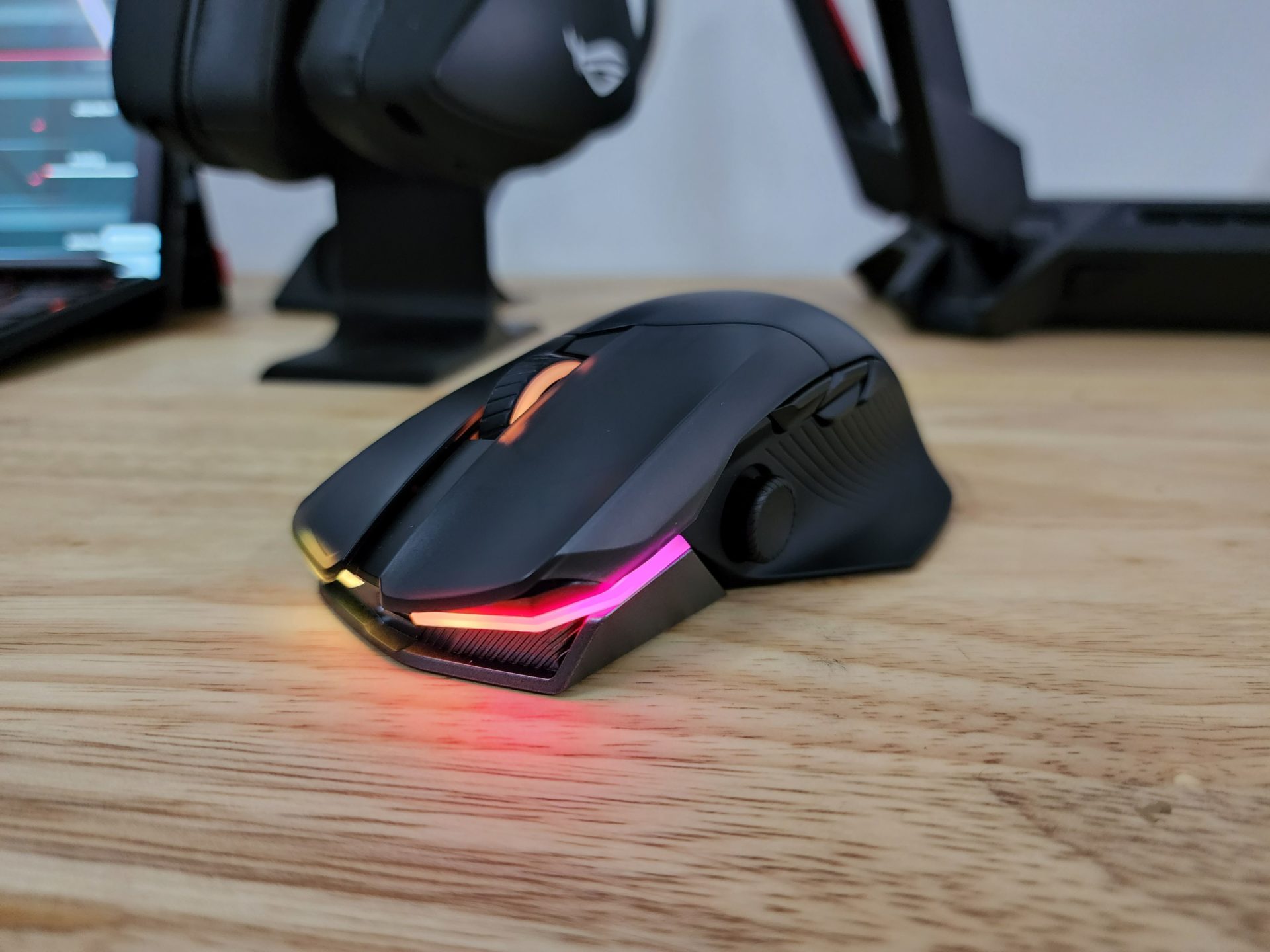 Verdict
The Asus ROG Chakram X's unique selling point, the joystick, that's supposed to be its champ turned out to be a chump in my testing. Otherwise, the mouse is pretty badass and is confidently reliable in many ways. The appearance of a budget mouse part I can ignore, but the price tag, I can't this is because you can ignore the joystick, but you still have to pay for it. For this price tag, it's hard to recommend this mouse to anyone although I really want to for its other good features and qualities. If only it's priced more reasonably than this unless, of course, you are an optimistic and adventurous gamer.