During the launch of the AMD Ryzen 7000 series back in November 2022, ASRock have sent us the stunning ASRock X670E Taichi Carrara for review. Unlike its non "Carrara" sibling, this variant is a 20th Anniversary Edition that comes with it's own design theme and some surprises.
Packaging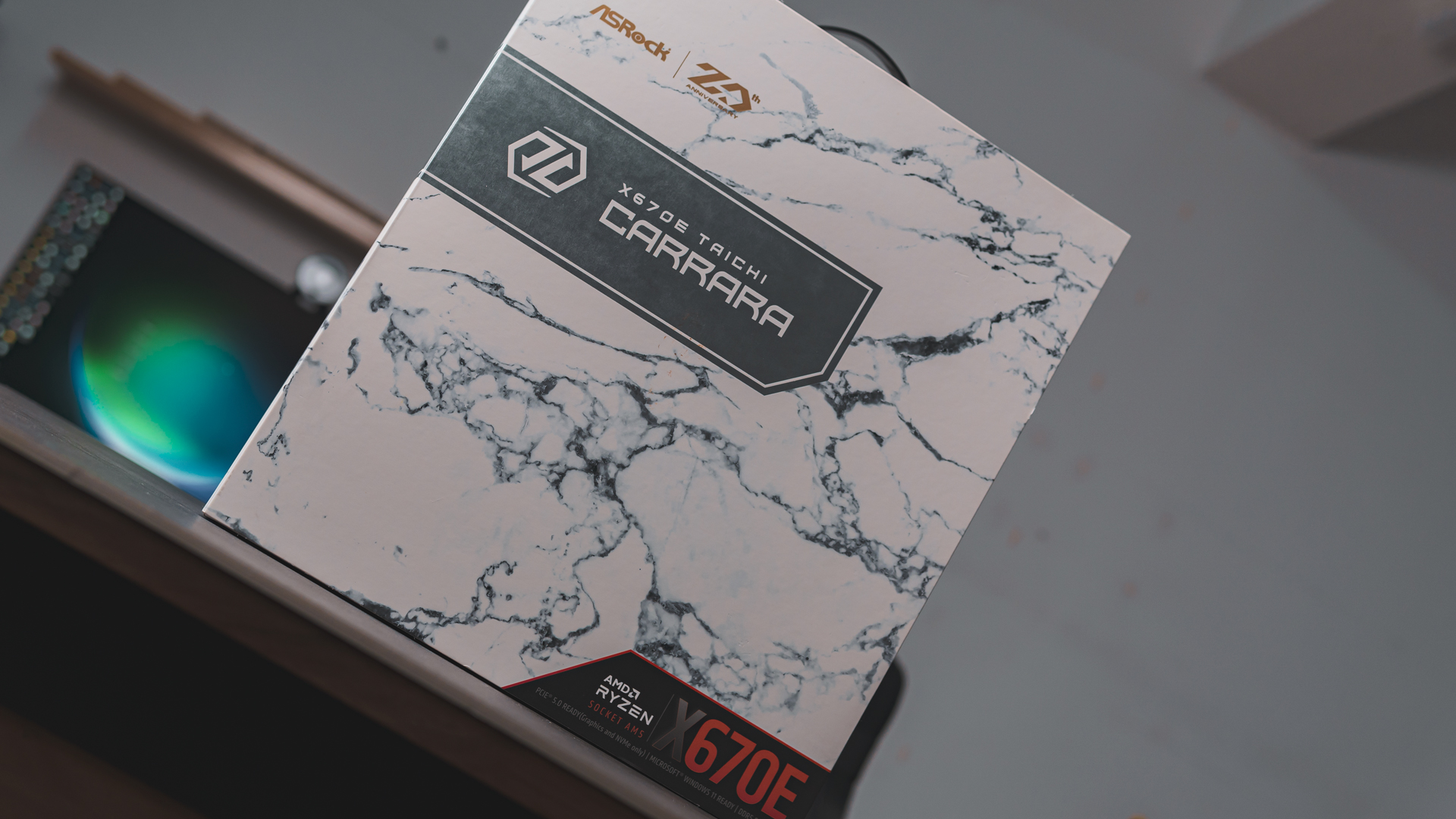 This sleek motherboard is packaged in a surprisingly large carrying box, which makes one wonder if it contains more than just the motherboard. Detailing the box is a unique marble design which can also be found on the motherboard itself. The front of the box is a flap that opens up as retail display of the motherboard in a transparent plastic window, while on the inside are two black drawers which holds the motherboard and accessories that comes with it.
What sets the ASRock X670E Taichi Carrara apart from the others is its unique marbled aesthetics which are found on both the motherboard and the packaging. The core of this marble design comes from the word "Carrara" in its name. It refers to a unique type of marble that is originated from the city of Carrara in Tuscany, Italy – which is still in demand today because of its distinctive patterns and historical significance in famous buildings and monuments dating back hundreds of years.
What's In The Box
The motherboard comes with all the standard accessories that are common with most high end motherboards – except for 2 surprises.
The first of the two is a M.2 PCIE Gen5 active cooler which are available in both X670E Taichi motherboards. The second surprise is a 120mm X 25mm Carrara Marble inspired case fan which is exclusive to the Carrara variant.
The remaining accessories are 4 SATA cables, an internal USB bracket, Wi-Fi Antenna, ASRock velcro straps, an ASRock post card, user's guide, and M.2 standoffs and screws.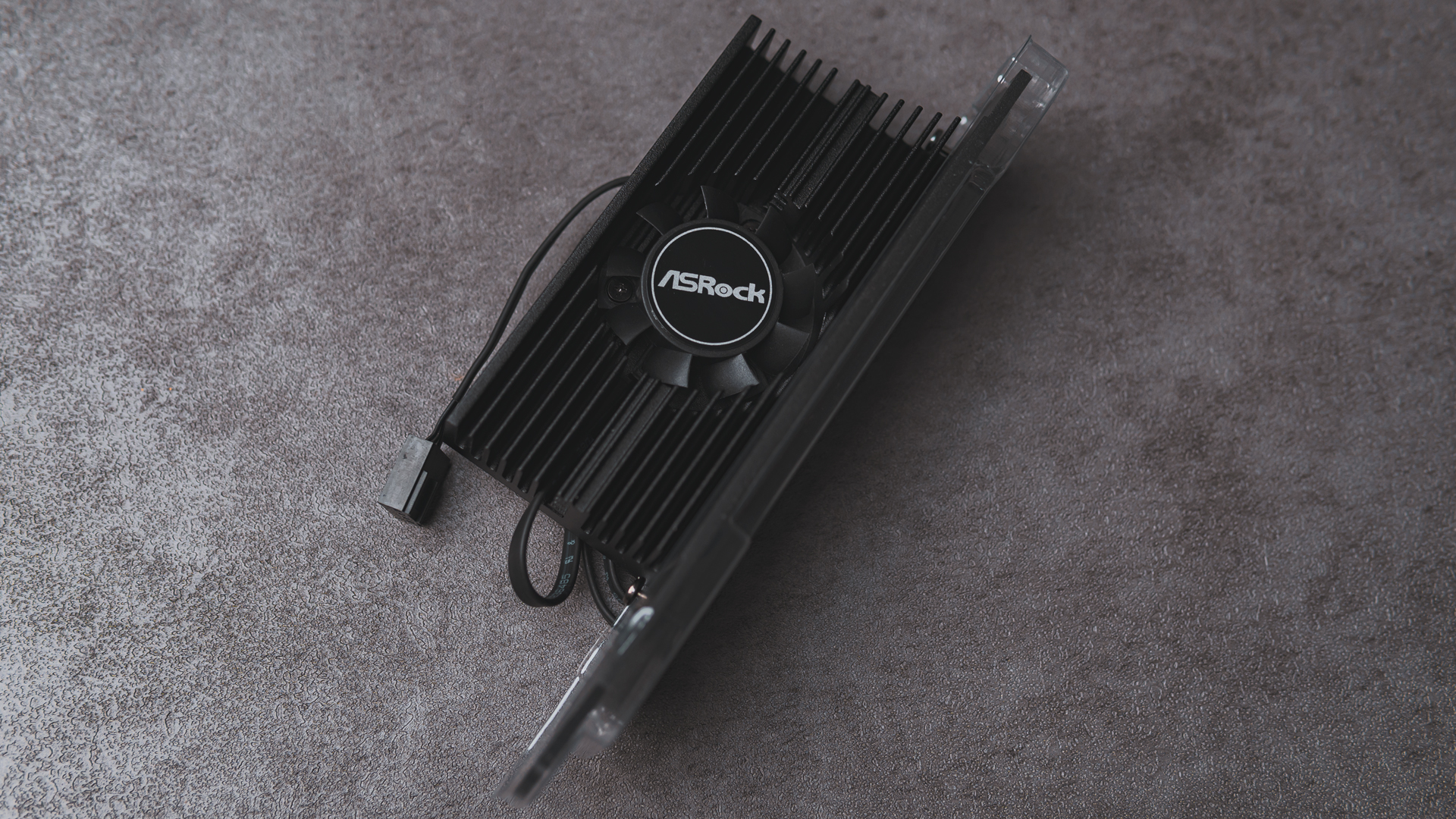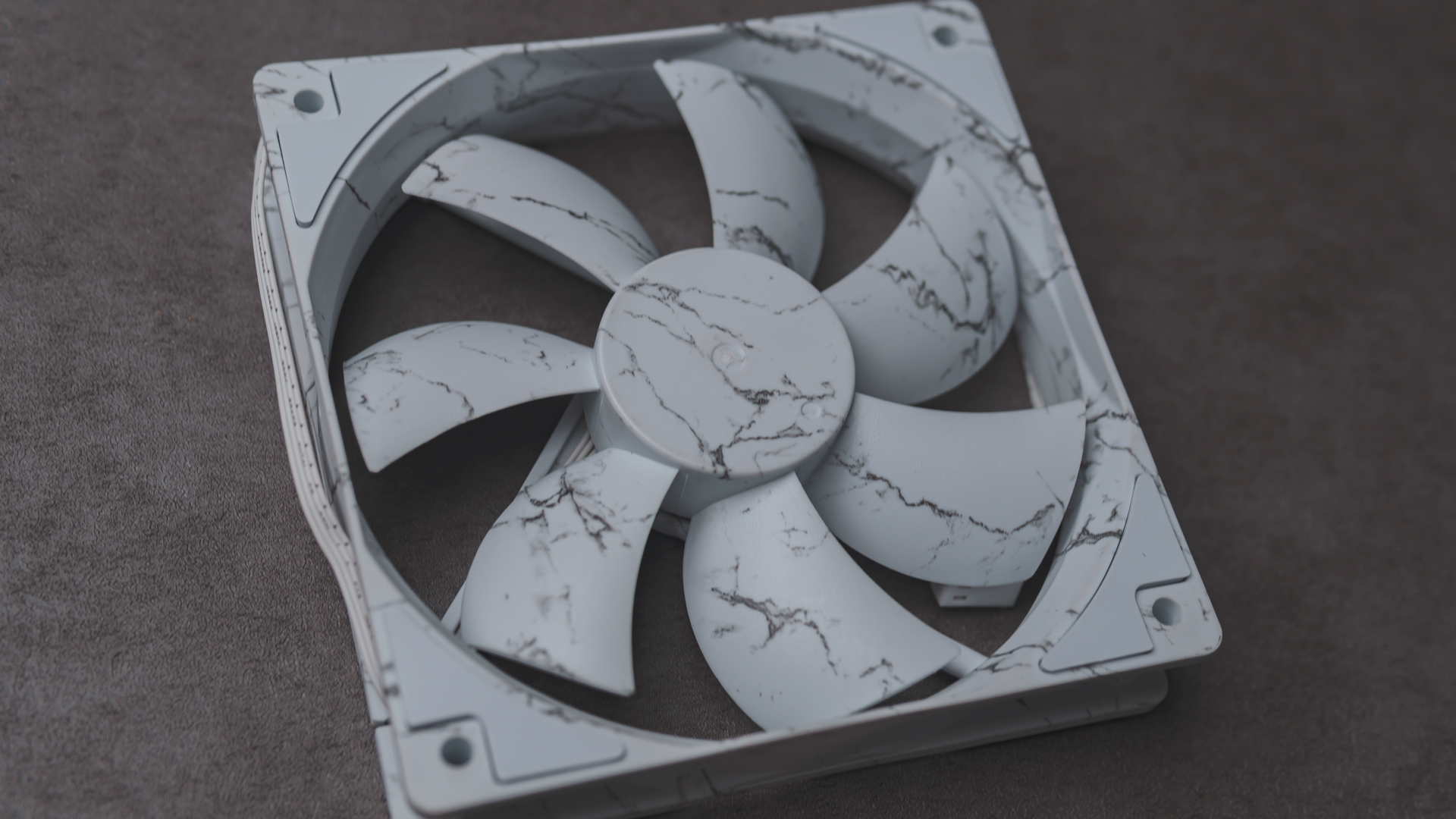 Diving Deep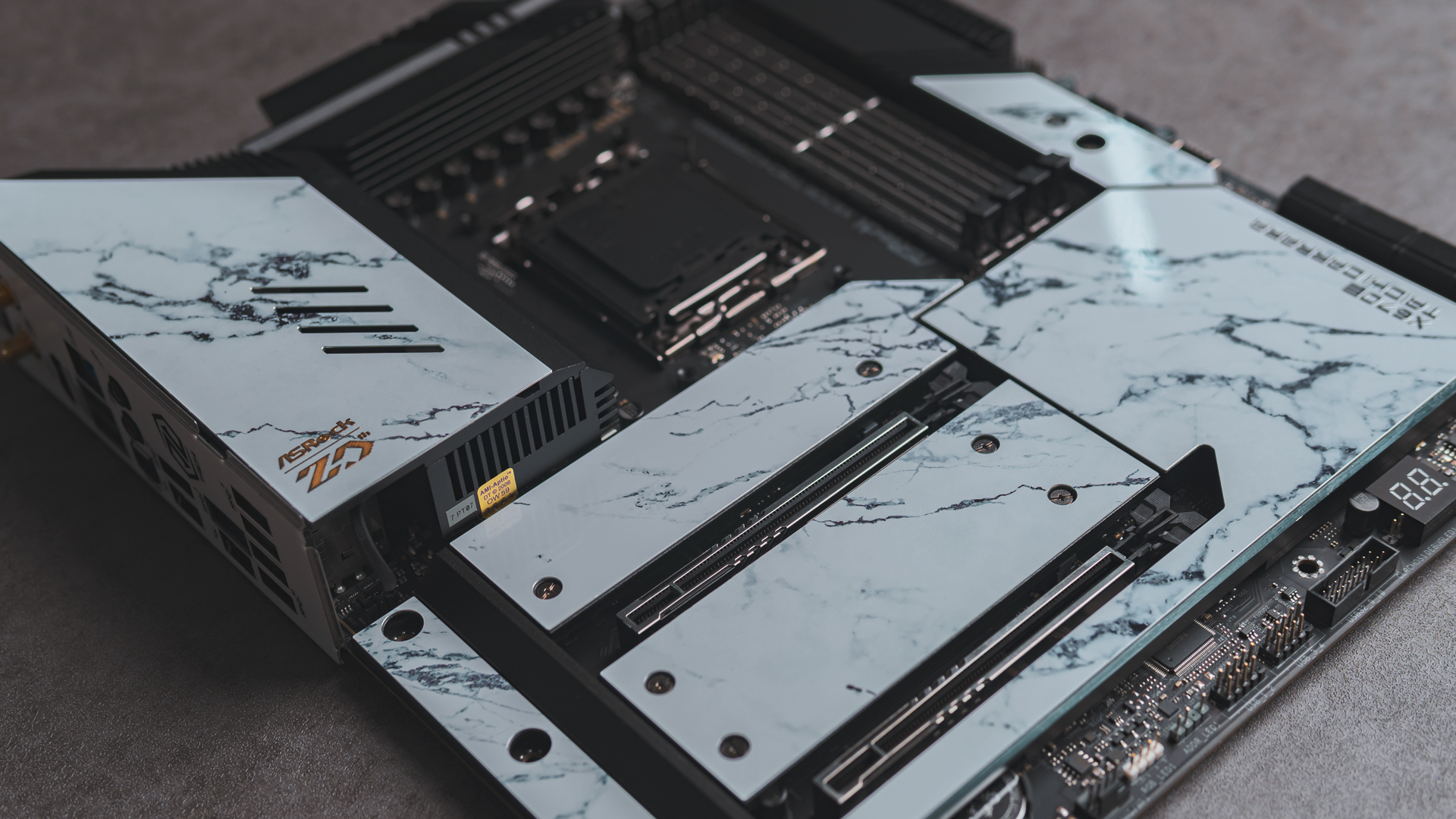 The X670E Taichi Carrara is pretty decked out in hefty amounts of armor and heatsinks. The colour theme here is strictly black and white with marble accents. The build quality of the armor screams quality and feels extremely robust.
CPU, RAM, & Chipset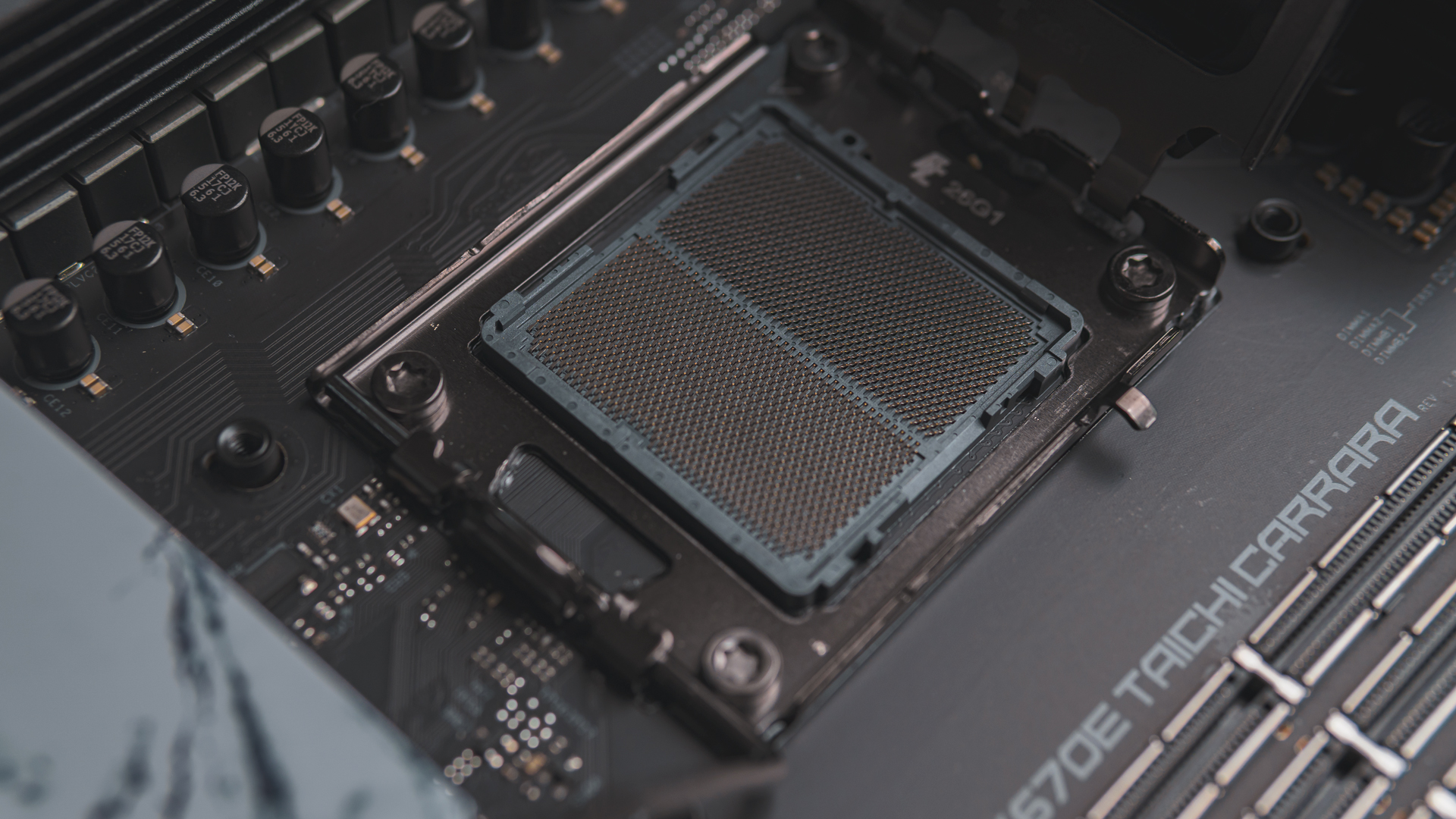 As many would know, this new generation of AMD processors and motherboards have ditched the previously found pin grid array of connectors for motherboard and processors and have opted for a similar path as Intel in the form of the land grid array socket. AMD calls this socket the LGA 1718 socket or in rather simpler terms AM5.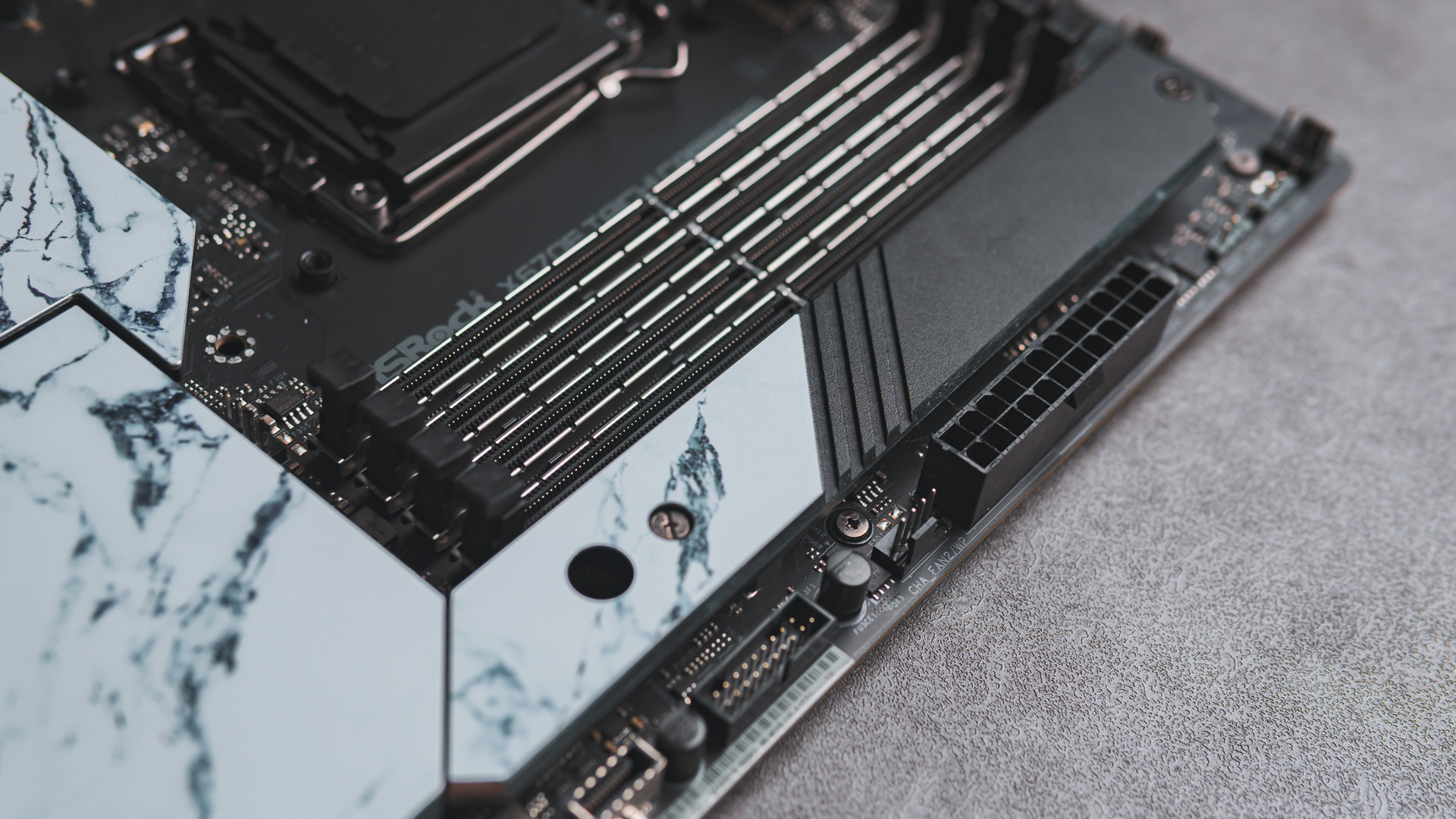 The top right section of the board holds four steel reinforced DDR5 ram sockets and a neatly tucked M.2 module next to the fourth slot. This M.2 module here draws its power and lanes from the X670E chipset. In line with the new AMD AM5 chipset, the X670E Taichi Carrara supports both DDR5 AMD EXPO and Intel XMP RAM.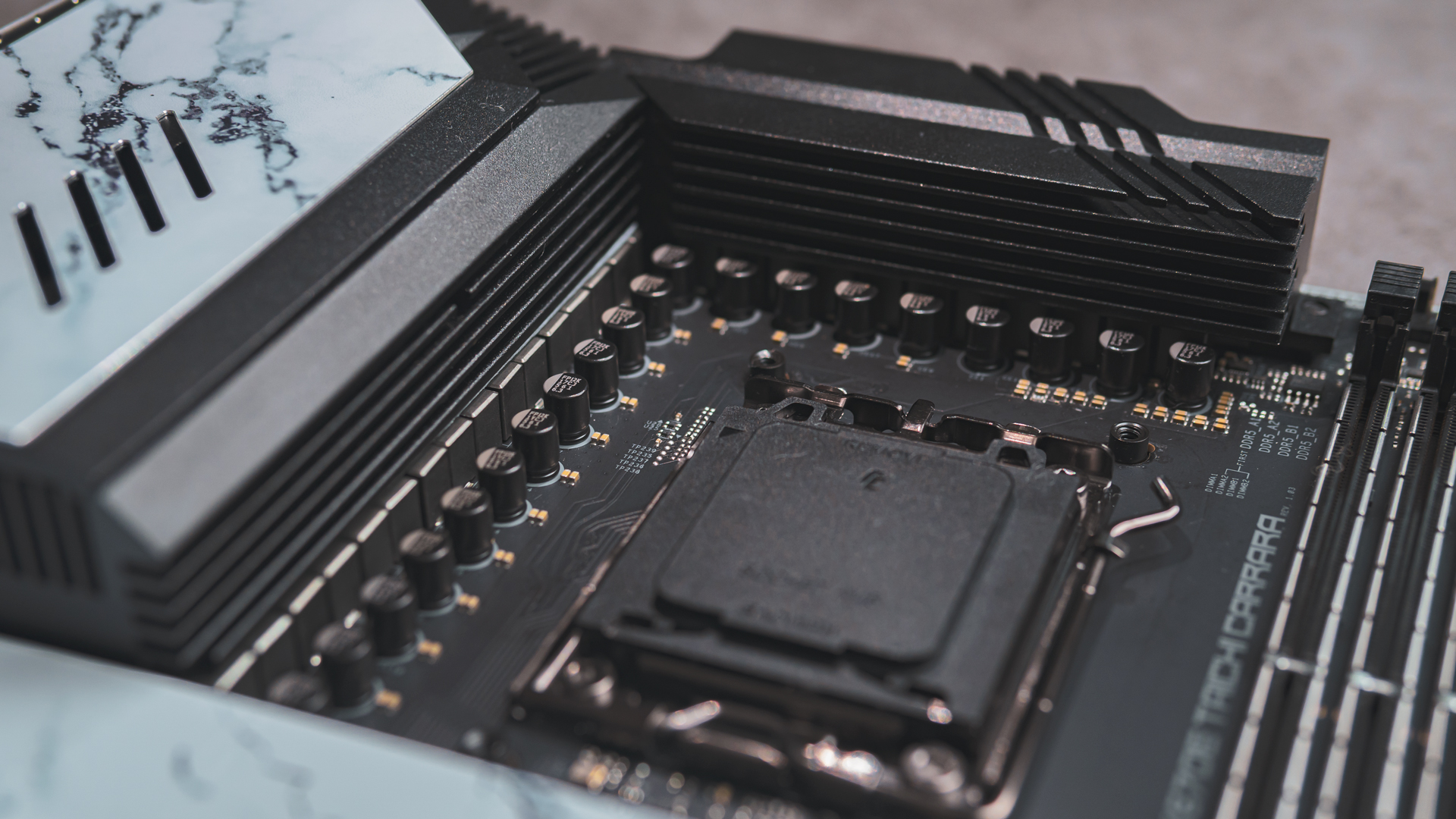 ASRock has ensured that ample of power is supplied via its 24+2+1 VRM Configuration with power stages being able to support up to 105A at maximum. The VCore alone has a dedicated maximum output of a whopping 2520A. This ensures that even the mighty 7950X and 7950x3D will be given sufficient juice to not fizzle out!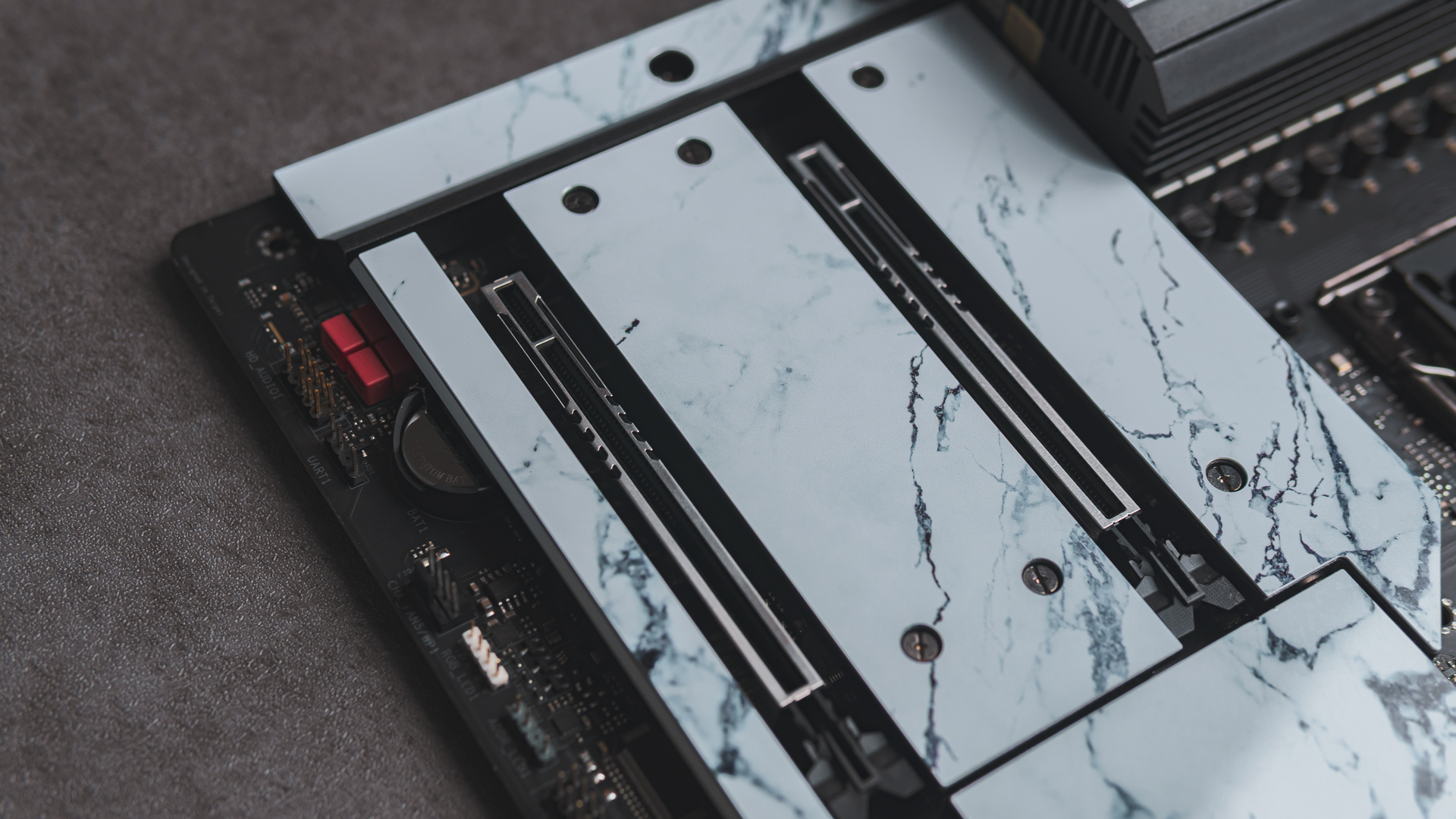 As for storage drives, ASRock made it a point to maximize the amount of M.2 drives a user can plug in. The board comes with 4 M.2 slots which are all PCIE Gen4x4 compatible and the M.2 Slot right below the CPU socket is Gen5 compatible as mentioned before.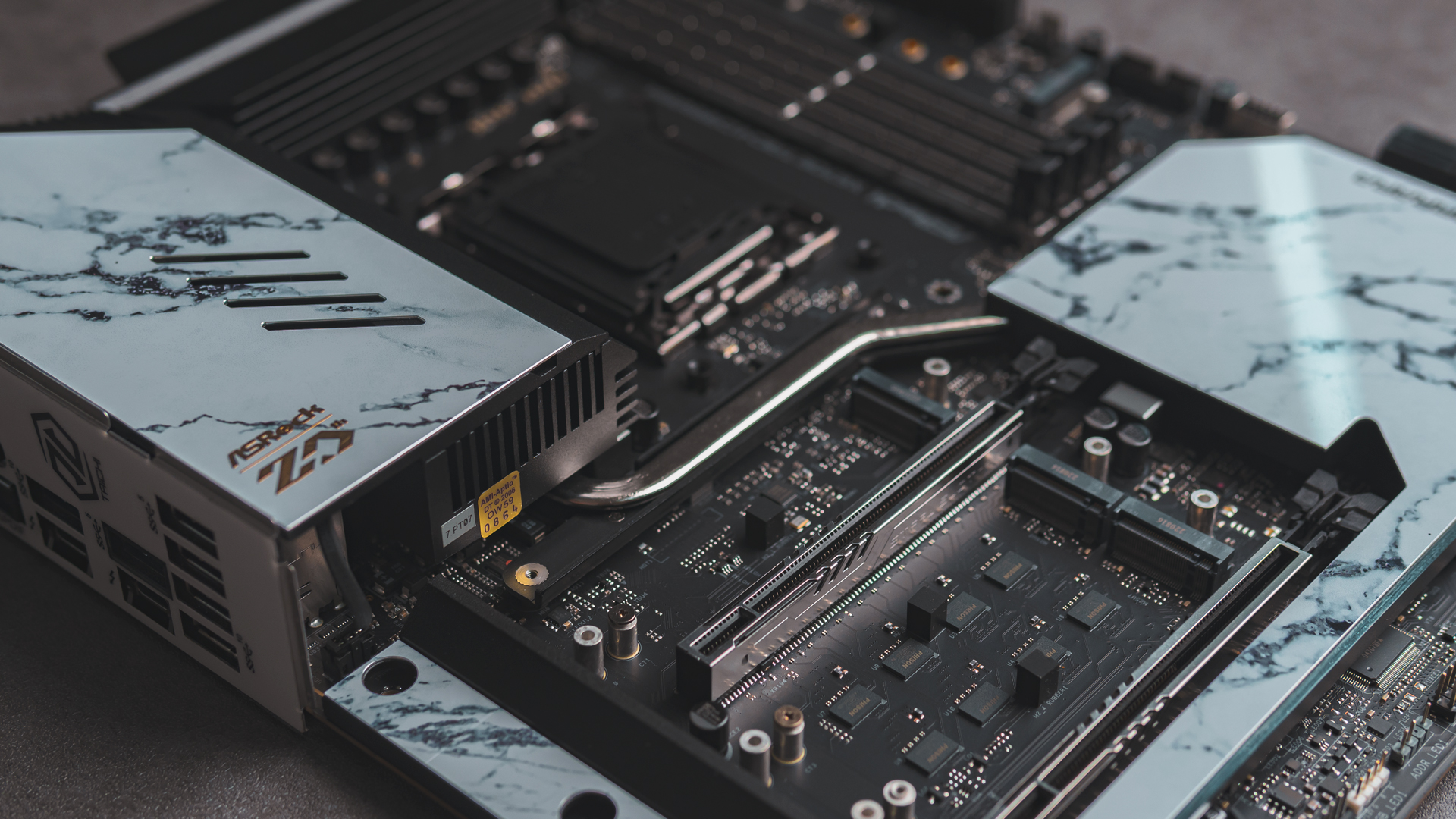 Similar to the RAM slots, the two PCIE x16 slots are also steel reinforced for stress support. PCIe slot one and two are PCIe Gen5 certified with a total of x16 lanes coming from the CPU. As both are direct CPU lanes, these slots are capable of running at x16 independently or x8 if both are populated concurrently. This second x16 PCIe slot will not be disabled even if the M.2 Gen5 socket is populated as AMD 7000 series processors have 24 PCIe Gen5 lanes that can be shared by the M.2 Sockets, USB and PCIe slots.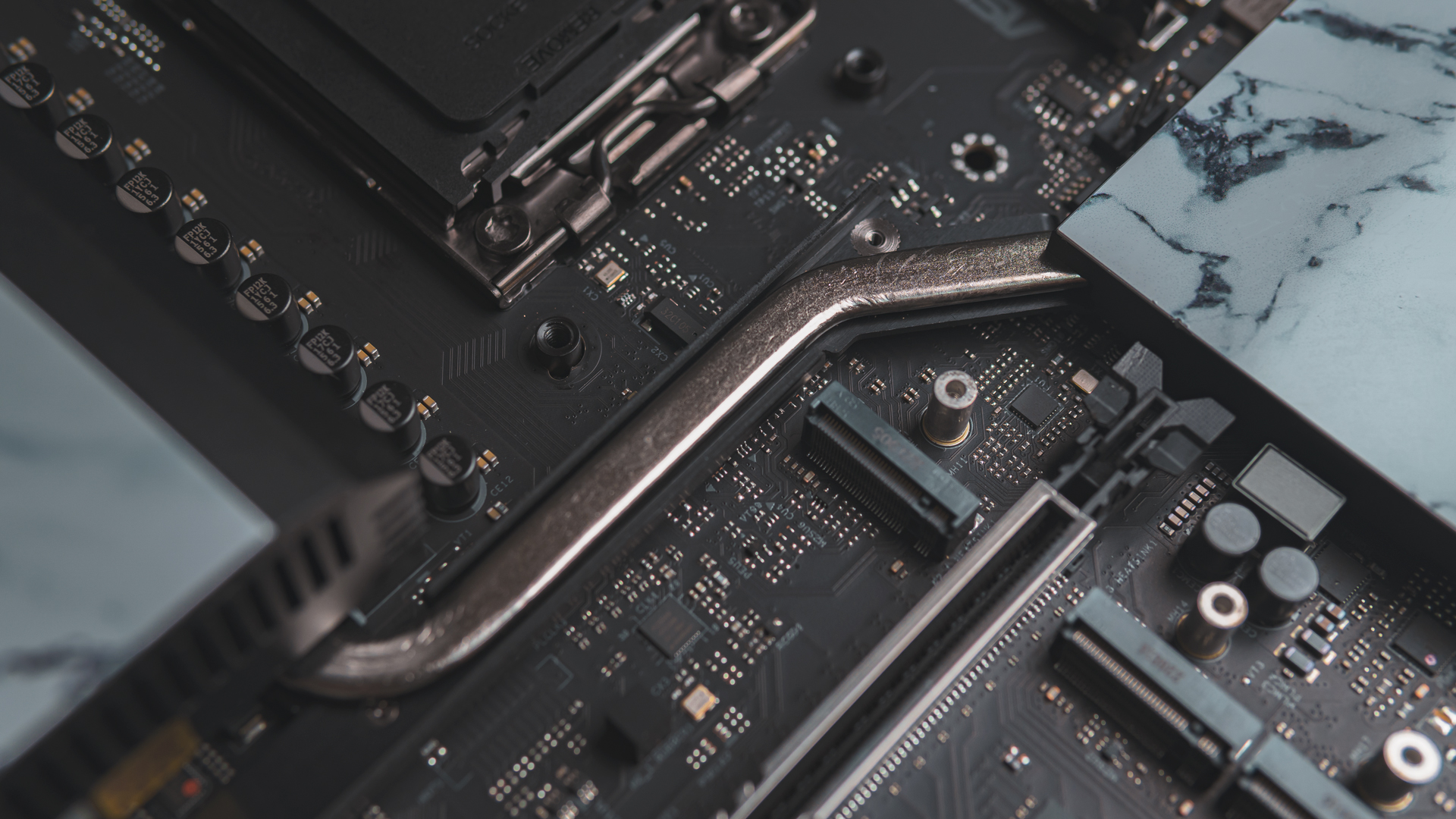 In proving their mettle, ASRock further went forward by linking the heatsinks of the VRMs and chipset via a nickel plated copper pipe. This just proves that ASRock is serious in ensuring that no thermal issues are to arise when the chipset is loaded as thermals will strictly be in the operational safe zone, all thanks to this nifty feature.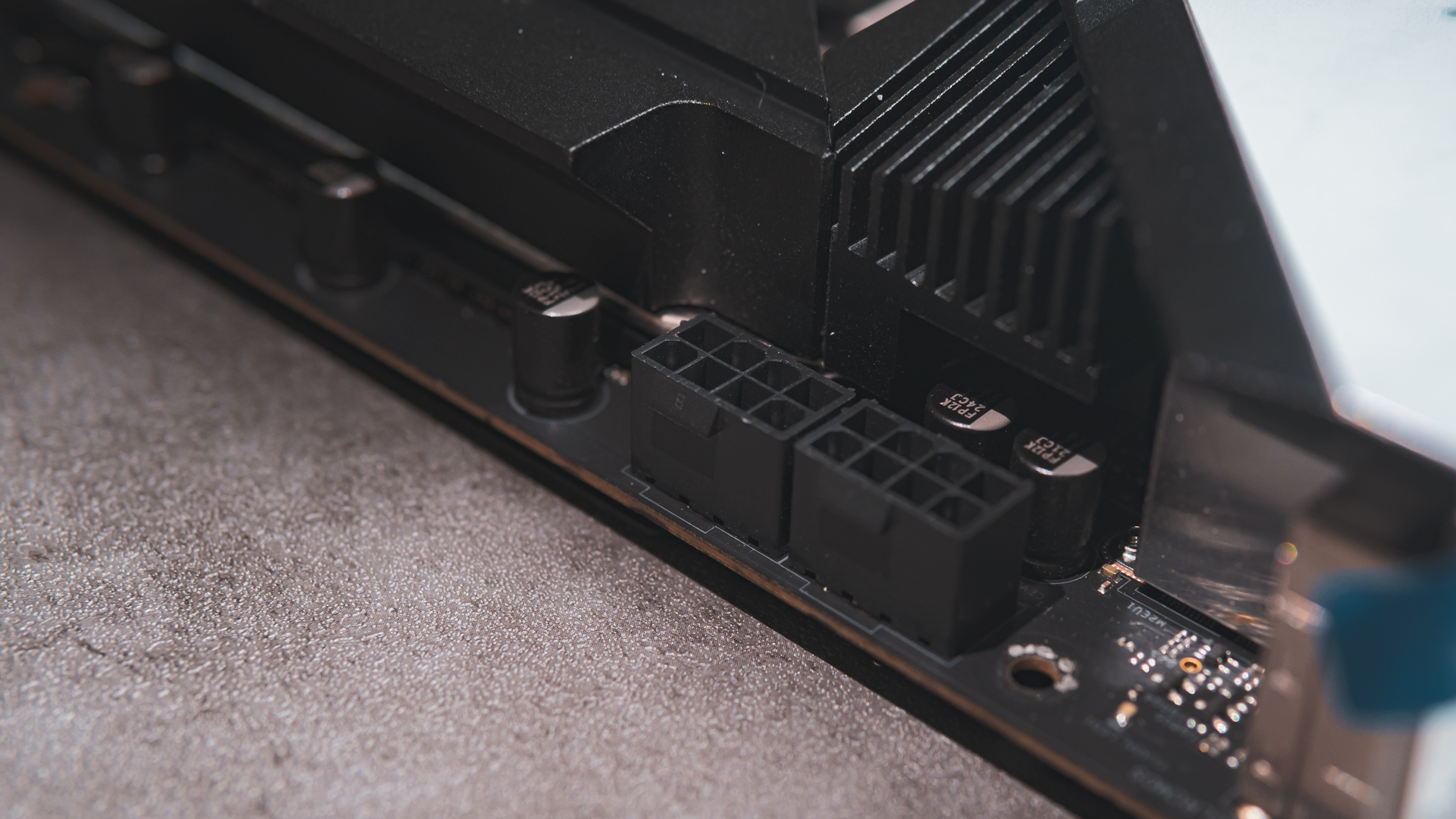 Onboard Connectivity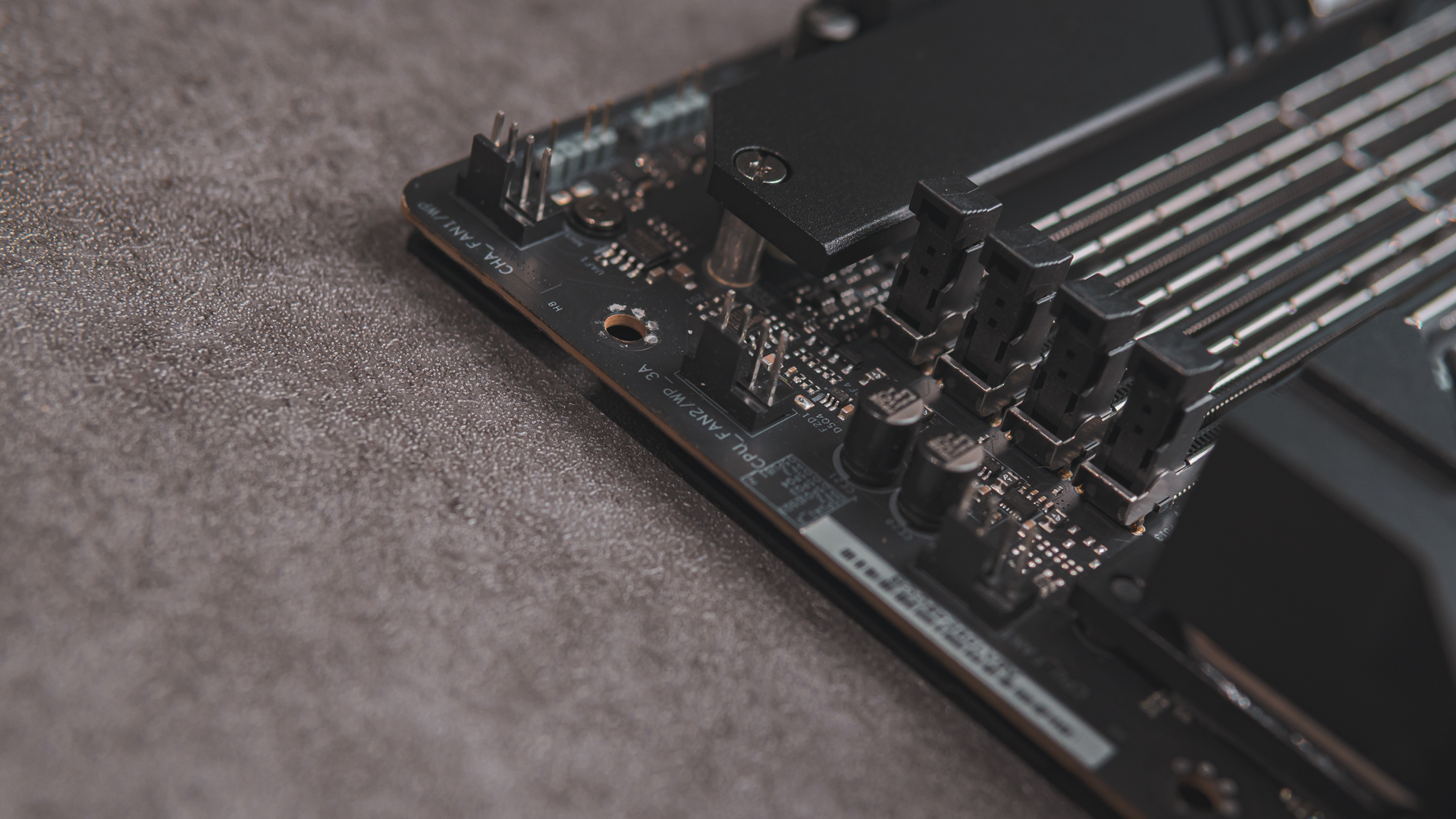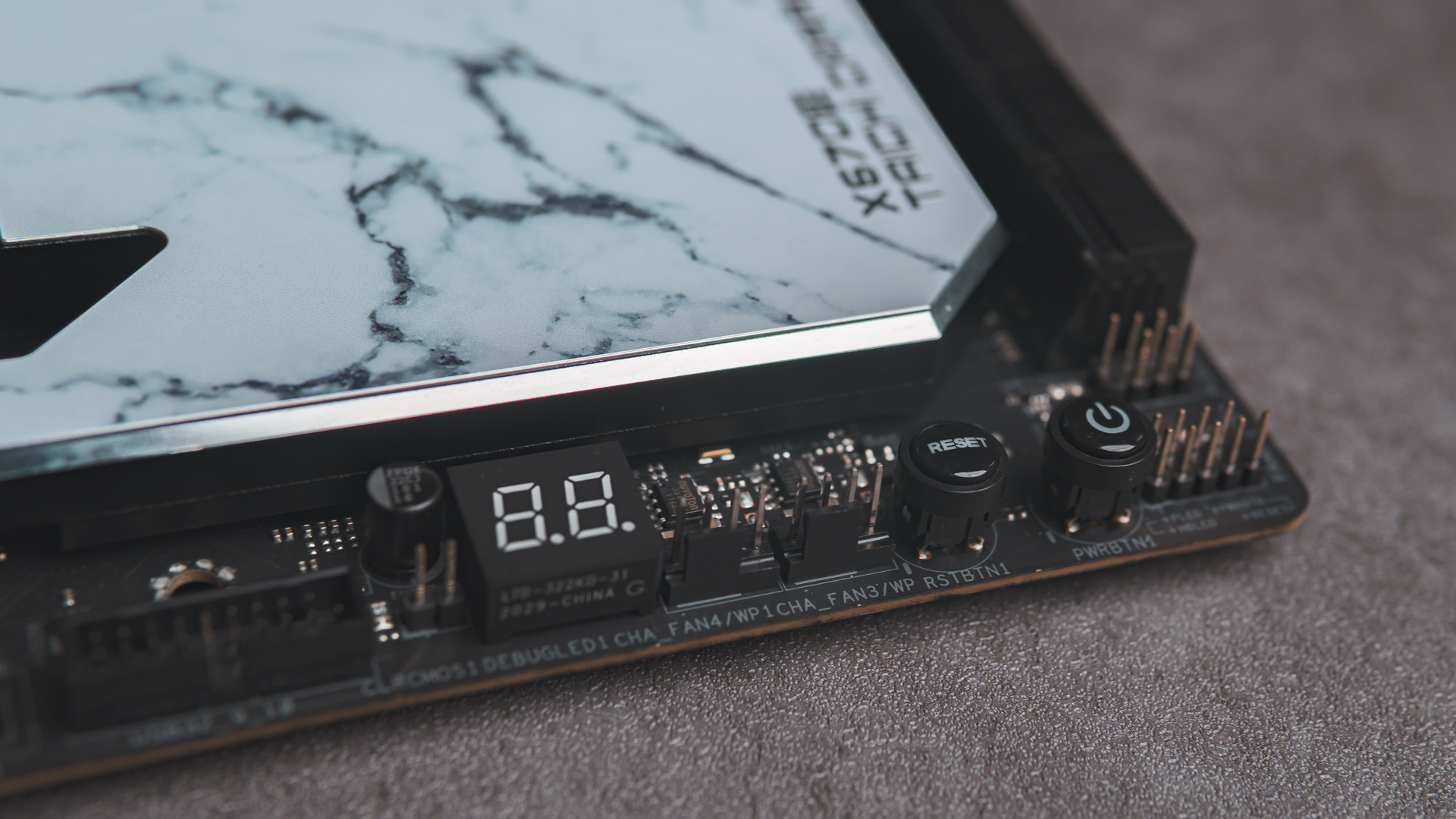 The board also packs a punch of onboard connectivity. Here is the list of connections readily available :
– 1 x Power LED and Speaker Header
– 1 x RGB LED Header
– 3 x Addressable LED Headers 5V
– 1 x CPU Fan Connector (4-pin)
– 1 x CPU/Water Pump Fan Connector (4-pin) (Smart Fan Speed Control)
– 6 x Chassis/Water Pump Fan Connectors (4-pin) (Smart Fan Speed Control)
– 1 x 24 pin ATX Power Connector (Hi-Density Power Connector)
– 2 x 8 pin 12V Power Connectors (Hi-Density Power Connector)
– 1 x Front Panel Audio Connector (15μ Gold Audio Connector)
– 2 x USB 2.0 Headers (Support 4 USB 2.0 ports)
– 2 x USB 3.2 Gen1 Headers (Support 4 USB 3.2 Gen1 ports)
– 1 x Front Panel Type C USB 3.2 Gen2x2 Header (20 Gb/s)
– 1 x Dr. Debug with LED
– 1 x Power Button with LED
– 1 x Reset Button with LED
Rear IO Connectivity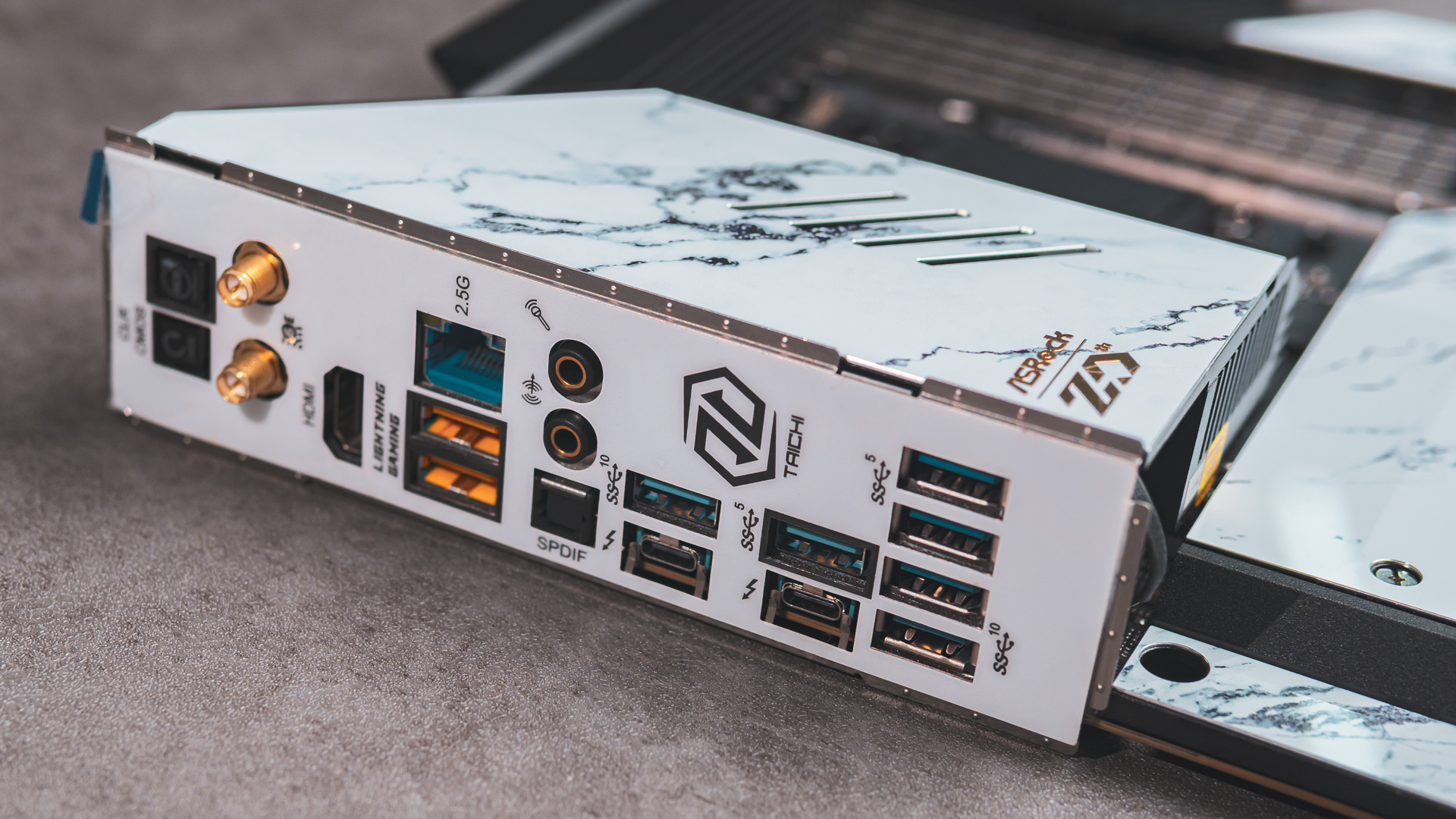 The rear IO of the board is filled to the brim with features and functionality. Below are the list of connections found on the board :
2x Antenna Ports (Wi-Fi 6E & Bluetooth 5.3)
1x HDMI Port
1x Optical SPDIF Out Port
2x USB4 Type-C Ports (40 Gb/s)
5x USB 3.2 Gen2 Type-A Ports (10 Gb/s)
3x USB 3.2 Gen1 Ports (5 Gb/s)
1x RJ-45 LAN Port
1x Clear CMOS Button
1x BIOS Flashback Button
1x Line Out Jack (Gold Audio Jack)
1x Microphone Input Jack (Gold Audio Jack)
ASRock is breaking away from convention by going with a two port layout instead of the five port layout for audio connections. For gamers, there are two Lighting Gaming ports (yellow) which are designed to improve latency for peripheral connections such as mice and keyboards.
BIOS Overview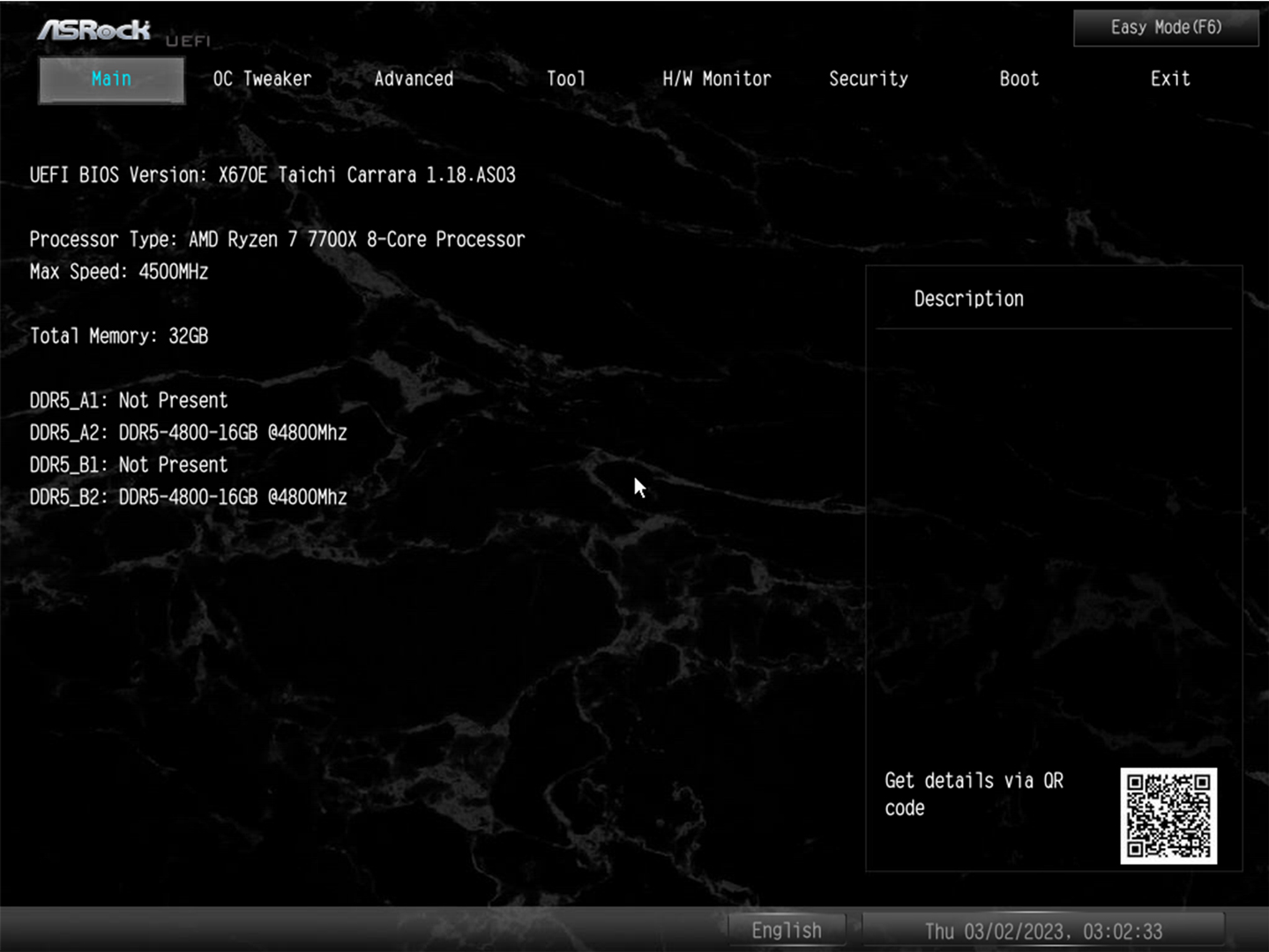 ASRock has also revamped their BIOS outlook this time around by ditching the blue/turquoise layout and have gone with a Carrara Marble inspired black and white theme. There are two modes available for users to configure settings in BIOS, mainly easy mode(by pressing F6) or stick to the advanced mode. Regardless of modes, ASRock has done a fantastic job in making sure that the operational functions and terminologies are straight forward and not confusing.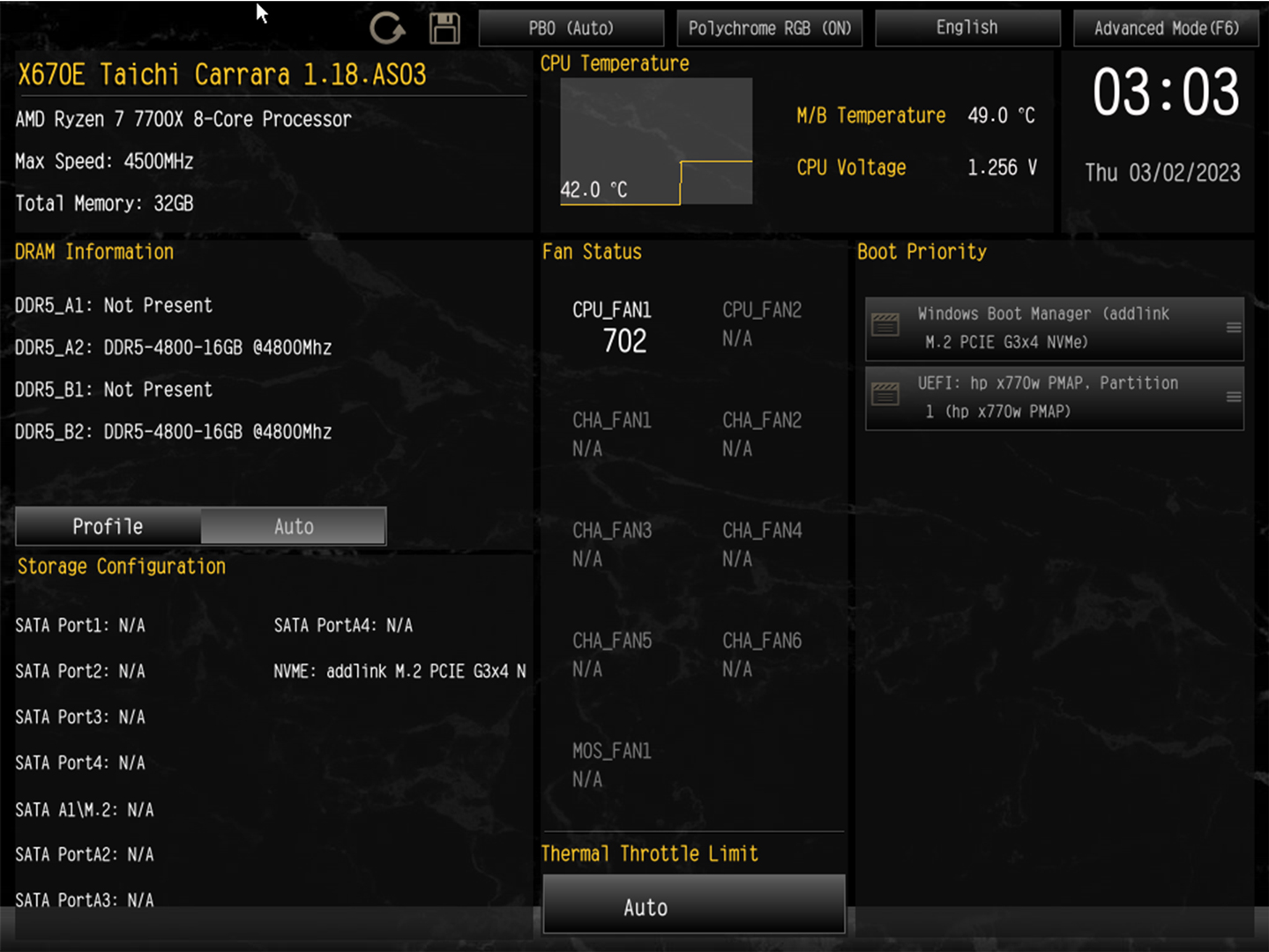 ---
What I Loved About The ASRock X670E Taichi Carrara
4 NVME M.2 Slots – great for multiple drive expansion, especially for those who practices compartmentalisation
The main M.2 drive is Gen5 ready to support the upcoming Gen5 M.2 SSDs which are about to establish itself in the market
Ample amount of power to support upgrades and overclocking
Dedicated gaming USB slots for low latency
Comes with USB 4 Type-C which supports PD 3.0 for fast charging
The auto driver installer feature makes it easy to update
What I Wished Was Better
ASRock Polychrome is still rather basic, I wished the development team focuses a little more to improve the options available for Polychrome
Some form of PCIE quick release button would come in hand as most GPU are built overly large nowadays and gets in the way of unlocking the PCIE slot
---
Verdict
I am impressed by what ASRock is offering this time for its flagship AMD AM5 motherboard. Designed as a high end motherboard, it comes with a truck load of features and function for the both enthusiast and general users alike. It has all the right specifications to guarantee top of the range performance capabilities on top of upgradability.
As for aesthetics, I applaud ASRock's bold decision to break away from the conventional design and incorporating the distinctive Carrara Marbling concept. With its striking appearance, this motherboard is sure to draw attention and make any build stand out.
In my books, the ASRock X670E Taichi Carrara is probably one of the better high end AM5 motherboards in the market, and it's worth every cent of its RM2,900 price tag. For those who finds this price tag a little to heavy, you can consider getting it's non Carrara sibling at RM 2,699.
Final Score : 9/10
---
Product Page : https://www.asrock.com/mb/AMD/X670E%20Taichi%20Carrara/index.asp