Following the success of its Early Access release, Thirdverse, Inc., the leading development studio behind the popular VR multiplayer hero shooter game X8, is thrilled to announce the launch of its highly anticipated Major Update 1. Building upon the game's momentum, the update brings a host of exciting features to enhance the X8 experience and further engage players. Notable additions include a new map, the introduction of an achievement system with over 20 separate achievements, and a user behavior reporting system to ensure fair competition and maintain a vibrant community.
More details about our new map! A brief walkthrough of bombsites A and B, before our 1st Major Update later this week. Let us know what you think!

Week 3 Leaderboard Challenge ends at the end of this week. Just play to participate! More info: https://t.co/QpxhL2bOsg

📌Meta:… pic.twitter.com/iraoEmTzfb

— X8 👾 ➡️ OUT NOW! (@PlayX8VR) July 11, 2023
The highlight of the July update is the unveiling of their newest map: 'Neo-Yakuza'. Inspired and infused with the vibrant spirit of Tokyo's iconic Kabukicho entertainment district, players will battle it out amongst stunning visuals and rich sounds.
Furthermore, Thirdverse has implemented an achievement system, offering players 20 separate achievements with dozens more to come in the following weeks. By continuously enjoying the game and accomplishing these milestones, players can earn badges that serve as recognition of their dedication and skill.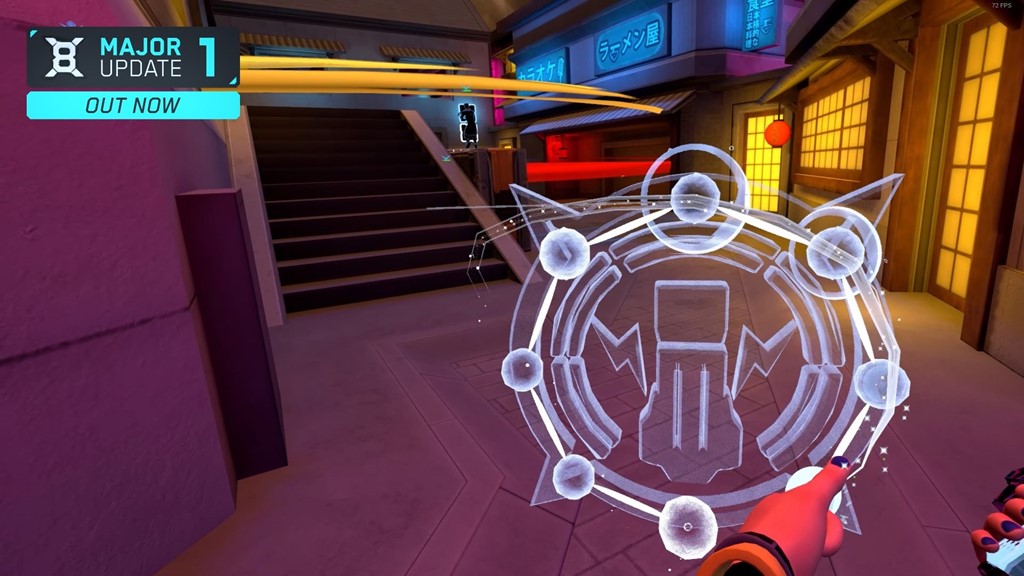 To foster a fair and supportive gaming environment, Thirdverse will also introduce next week a user behavior reporting system. This system aims to identify cheaters and maintain a good community, promoting fair competition and ensuring a positive experience for all players.
These exciting new features come on the heels of the game's remarkable success to date. Since its initial launch into Early Access just under two months ago, X8 has achieved an impressive milestone of more than 50,000 players that have installed X8 to play 187,000 matches and 1.5 million rounds of intense 5v5 gameplay. The growing player base and active engagement within the game demonstrate X8's increasing popularity and the strong appeal of its immersive VR multiplayer gameplay.
Players can access X8:
Meta Quest
Steam
Product Overview:
Supported Platforms: Meta Quest App Lab, Steam
Title: X8
Genre: VR Multiplayer Hero Shooter
Price: Free
Release: May 18, 2023
Players: 5v5, up to 10 players