Thirdverse announced that its hit multiplayer sword-combat simulator VR game SWORDS of GARGANTUA is returning to the Meta Quest and Steam Stores for Quest 1, Quest 2, Rift, and PCVR devices on March 2. The SWORDS of GARGANTUA relaunch will mark a significant milestone as Thirdverse's engineering team completes the migration of the game's infrastructure to a new system and the development of a new offline mode. Players who previously purchased SWORDS of GARGANTUA will have access automatically when the game relaunches on March 2nd.
We have invested substantially in the launch of SWORDS of GARGANTUA for Quest and PCVR devices because we are dedicated to our longstanding community. The growth of the VR community depends on quality, fan-favorite content like SWORDS of GARGANTUA and so it's also important to us that we are following through for the industry as leaders. One of our core values at Thirdverse is 'First to Try, First to Fail, First to Recover.

Masaru Ohnogi – Thirdverse CBO and Executive Producer on SWORDS of GARGANTUA
SWORDS of GARGANTUA initially launched in 2019 and has been a fan favorite with high ratings and reviews over the years. In this relaunch of the game, players will continue to be able to play online in co-op with up to 3 other players, and also now be able to play offline in single-player mode to practice their sword-combat skills. Additionally, a new sword will be offered that brings tremendous strength, among the existing wide variety of weapons available, including one and two-handed swords, axes, maces, boomerangs, shields, and more.
On February 15th at 1 pm Pacific Time, Masaru Ohnogi will host an AMA from the Thirdverse Discord server to connect with fans, share the story and reveal details about SWORDS of GARGANTUA's return to the stores, and answer key questions. Join the AMA session here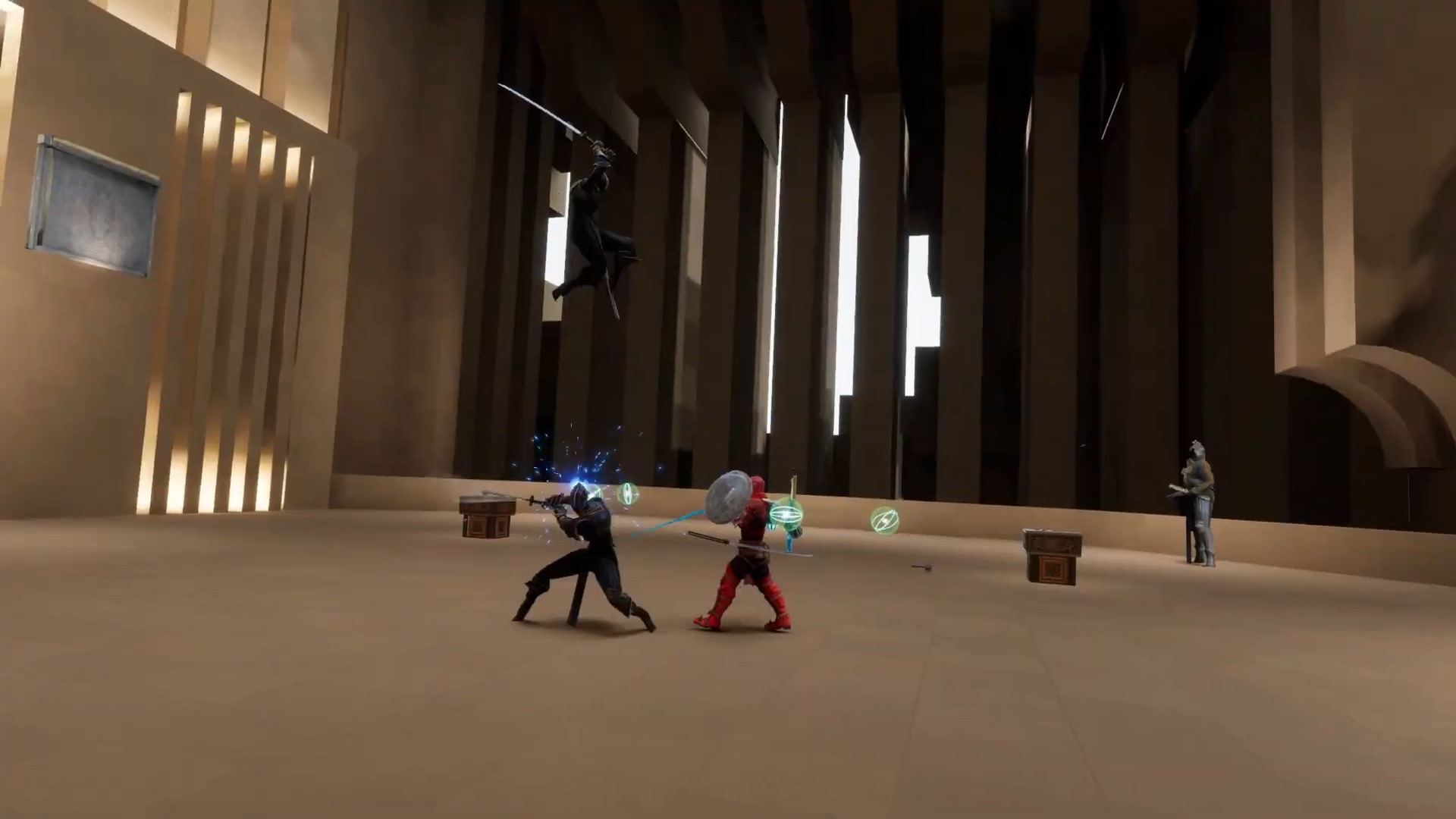 More about SWORDS of GARGANTUA:
Realistic VR Swordsmanship: Swing, stab, crush and parry. Wield over 170 discoverable weapons and fight your way through 101 floors of enemies hell bent on stopping you from reaching the colossal end-boss, Gargantua.
Rogue-lite Action: Each play through gives different floor advancement choices along the way; play it safe, but it'll take more battles to reach the end, or skip to a deeper level and be cursed with major disadvantages and debuffs while fighting tougher enemies.
Character Progression: Keep all the weapons, items, coins and stat upgrades collected through each play permanently. Take excess weapons and combine them to make stronger versions to aid in progressively difficult battles.
Co-op Multiplayer: Play with up to three other adventurers. Call the shots with native voice chat and defeat the mighty Gargantua.
Award-Winning Game: SWORDS of GARGANTUA has received several industry accolades including 'Steam Best of VR 2020 Bronze', 'Oculus Quest Store Hall of Fame 2020', and 'Oculus Quest Store Hall of Fame 2021.'