Ultra Age, the roguelike high-speed action game by developer Next Stage and Visual Dart for the PlayStation 4 will have a worldwide launch in 2019. The publisher, Intragames and the developers have also announced that the game will come ready with multiple languages for players to choose from. The language pack contains, English, Japanese, Chinese (Simplified and Traditional), and Korean.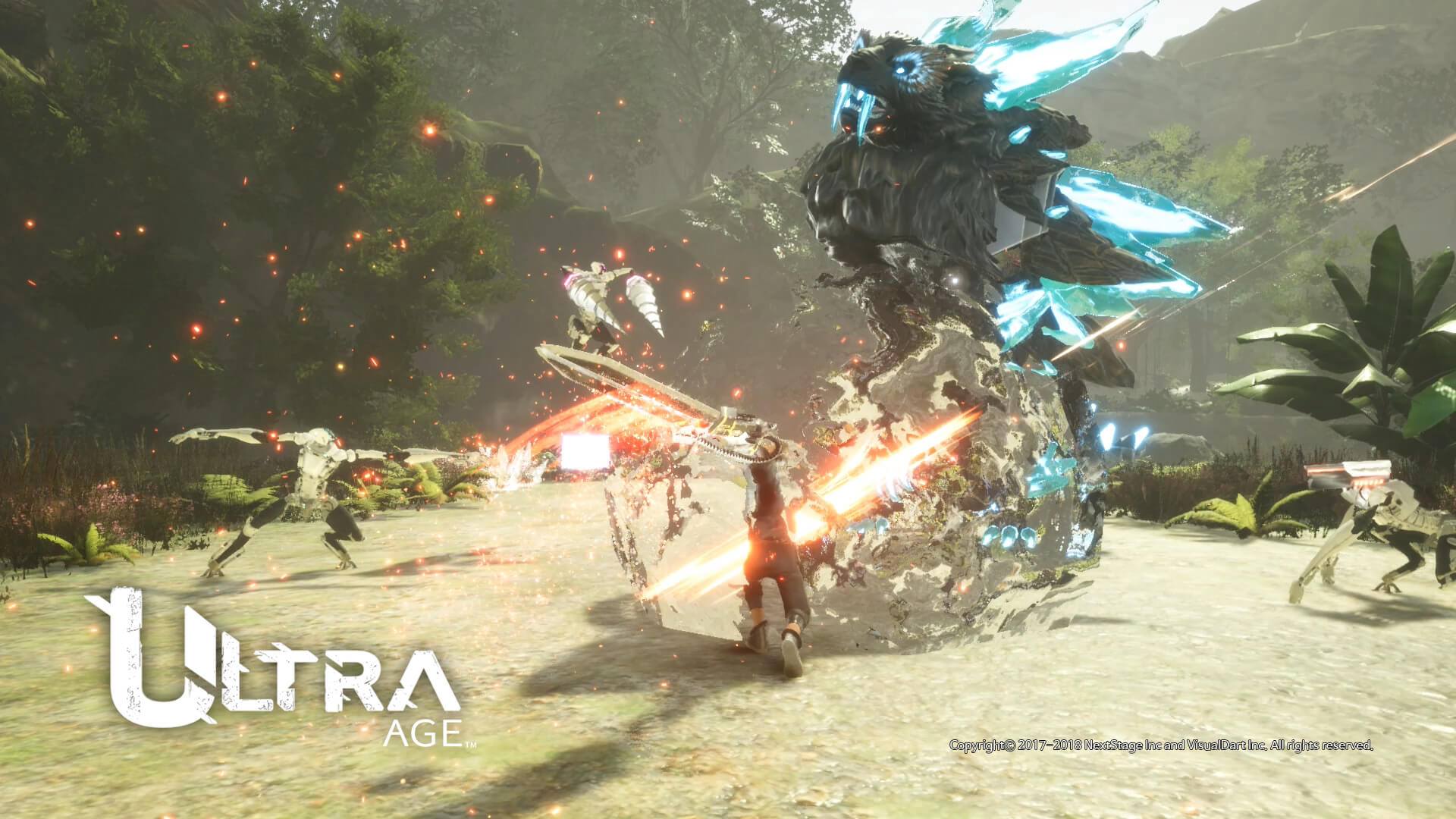 Built on the Unreal Engine 4, the game was previously shown at events like the PlayStation Arena in Korea, back in early March 2018. The game will be available as a demo on this coming September 20 to 23, at the Tokyo Game Show 2018. Gameplay demo is shown below; (For some reason, this game really reminds me of NieR Automata.)
Editor's Note: Tunaseng, why this game looked so NieR wan…? The way the UI pops out, the environment design, the factory layout, etc. Wanna copy also copy the beautiful acrobatic fighting part lah! 10/10 will buy this game just to review it.