Lich Again Games shows a gameplay trailer for Phylakterion featuring an overview of locations, tools, ghosts, and game stages of this "prop-hunt meet Phasmophobia" game, in which ANY object can be haunted.
About Phylakterion:
In Phylakterion, you and your friends take control of a team of ghost hunters (unless you dare to go alone, that is). You'll enter haunted places to find a possessed item. Stay alert at all times though, because the entity possessing it does not take your presence kindly and will try to stop you! Different tools help you and your team in locating the possessed item and finding out what kind of entity is possessing it – Can you see the item's reflection in a mirror? Does it scream when you drop it? Does the entity write with the blood of its victims?
Then, use the right rituals to destroy the vessel before the entity finds you! Can you retain your sanity and finish the task at hand?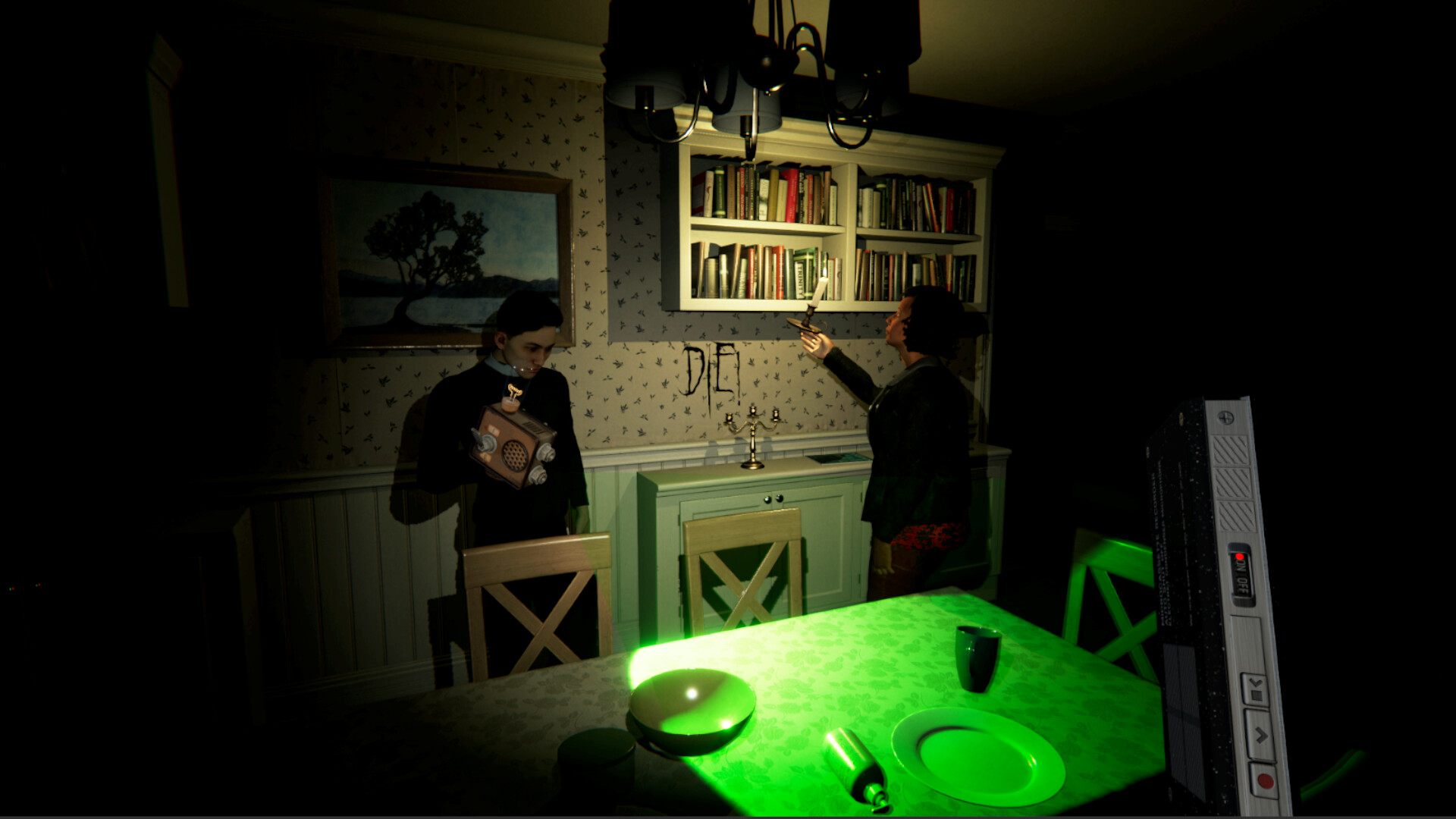 Early Access Features:
3-step exorcism: Search, identify, destroy!
ANY object can be haunted!
Play against an entity AND the item it haunts! The entity will hunt you, while its vessel has its own ways to escape your sight
Afterlife: You might die if you're not careful, but you can still be helpful to your team!
Unique entities: Stay alert and adjust your strategy to the situation, as every entity behaves differently.
7 different tools: You'll need ghost hunting equipment, like Geiger-counters, cameras, or notebooks, to locate the vessel, identify the ghost possessing it, and destroy it!
1-4 players: play alone or with your friends.