Trailblazers is developed by Supergonk and published by Rising Star Games. It has been announced that it is coming to the Nintendo Switch on November 13 at retail and November 15 at the Nintendo eShop.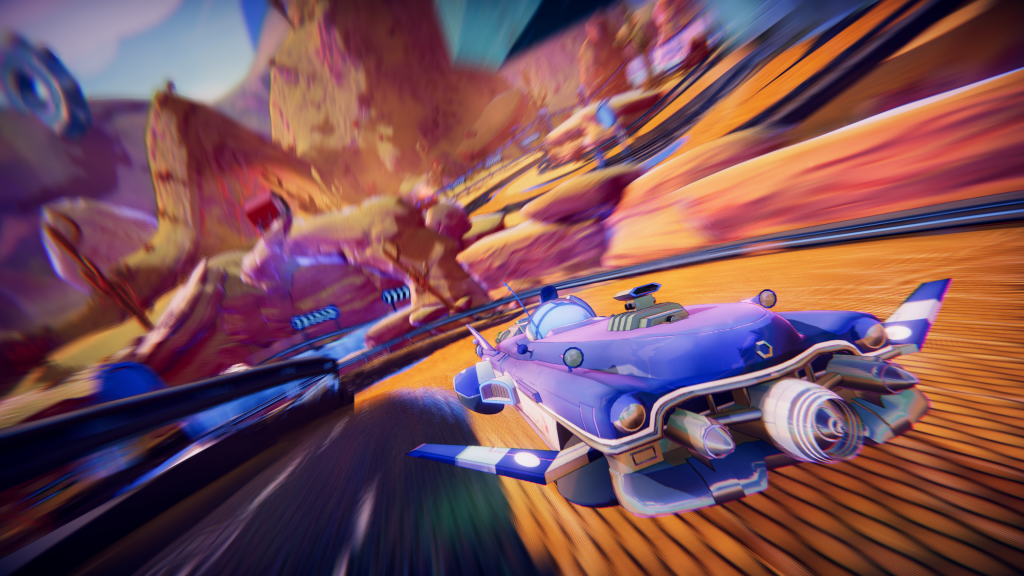 About the game
Trailblazers is a new co-operative racing game set across a series of colourful circuits. It is definitely a one of a kind game as it implements mechanics where players are able to paint on the track, boost on your own colour and boost your team's colour to dominate the race! Racing in teams up to three-versus-three, players paint the track as they race, capturing key areas to dynamically change the racing line, then boosting on their team's colour. In order to win, racers need to drive with style and collect skill points along the wayfour to reach the finishing fine. Players will also be able to experience the high-speed racing together with six players online or split screen up to 4 players.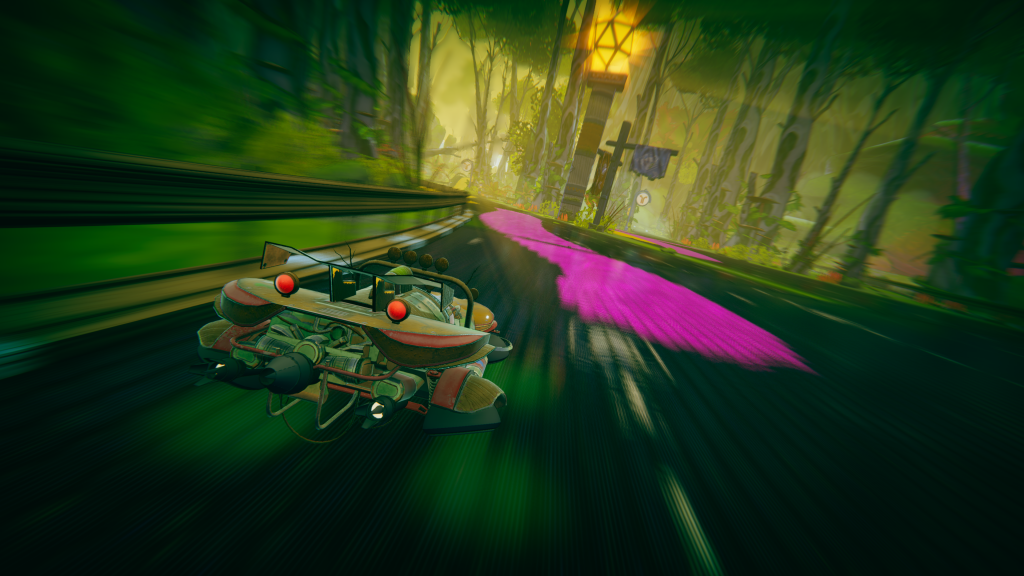 Gameplay Features:
-Nintendo Switch Exclusive Character: A new character is introduced to the racing line-up – the overbearing space frog father of Boo – Boo's Dad!

-Access to All Content: Nintendo Switch players will experience end game content right from the get-go!

-Campaign Mode: Compete across the galaxy on different race tracks and be entertained by the antics of the most eclectic set of racers this side of the cosmos.

-A Musical Feast: Enjoy the retro-futuristic soundtrack that fits perfectly with the visual aesthetic of the game, aural soundscapes from the officially licensed soundtrack featuring artists like; Skope, Derevolutions, A.Skillz and more.

-Award Winning Artist: Gorgeous Trailblazers artwork designed by BAFTA award-winning artist Will Milton.

-Scenic Tracks: In the race for glory, players will scorch their way through mountain ranges, lush rainforests and arid desert valleys in Trailblazers.

-Diverse Characters: Each driver plays a vital role in the racing community and together they unfold the story of the Trailblazers world, each having a specific role and style of driving.

-Futuristic Fleet: Players can choose from a showroom of the fastest race cars in the galaxy, each with customized stats to fit every play style and track type.

-Cross-platform Play: Team-up or face-off across the platform divide!
The game will also be available for PlayStation 4 releasing simultaneously.