Come this November 9, 2018, HandyGames will publish Townsmen – the first medieval city builder ever on Nintendo Switch. The game is for those eager to build the town of their dreams, and turn a small village into a large and prospering city.
Variety of Content
Townsmen (Switch) is based on the long-lasting Townsmen series and comes with a carriage-load of content: players can pick between 26 different scenarios – such as protecting a city under siege from bandits or making sure the King's birthday party is a huge success – or play one of 24 sandbox maps and build a thrilling town from scratch. It's up to you as a wise ruler and careful planner to fulfill the needs of your beloved Townies, who follow individual daily routines.
Building and Research
In Townsmen Switch players can research up to 75 different technologies, 45 production buildings and 129 other structures, all of which need to be considered if you want to succeed: Townies appreciate short commutes to work and love to enjoy food or relax in nearby parks when off the clock. But with so many different elements to consider, including the elements themselves (seasons and weather strongly impact planning – Townies consume way more water during summer, for instance), crafting the perfect home won't be simple.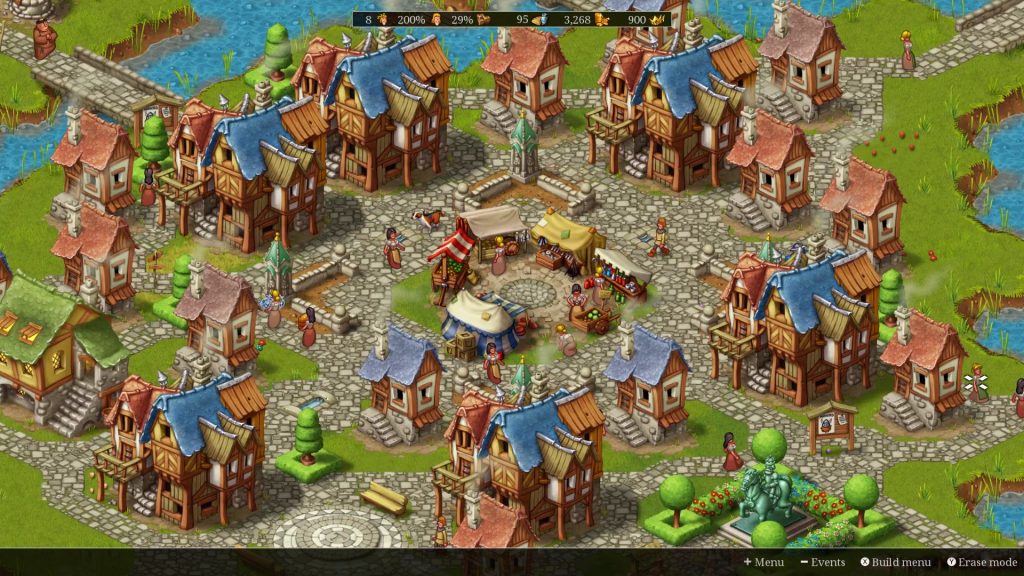 Peace must be obtained by force.
Grow your tiny village into a grand medieval empire with a thriving economy and happy villagers. Find spots for mining ore, harvest the crops of your farms and collect coins as taxes from your folk. Build jousting fields, taverns, marketplaces and beautify your city with impressive statues, magnificent monuments, and lush gardens. As you do so, be aware of dangers: bandits are never far away, looking to plunder and pillage peaceful towns. So don't forget to erect barracks, guard towers and recruit brave soldiers to protect your citizens from harm, too. You rule the entire empire from your castle, and making sure your inhabitants have fun, stay happy and remain safe.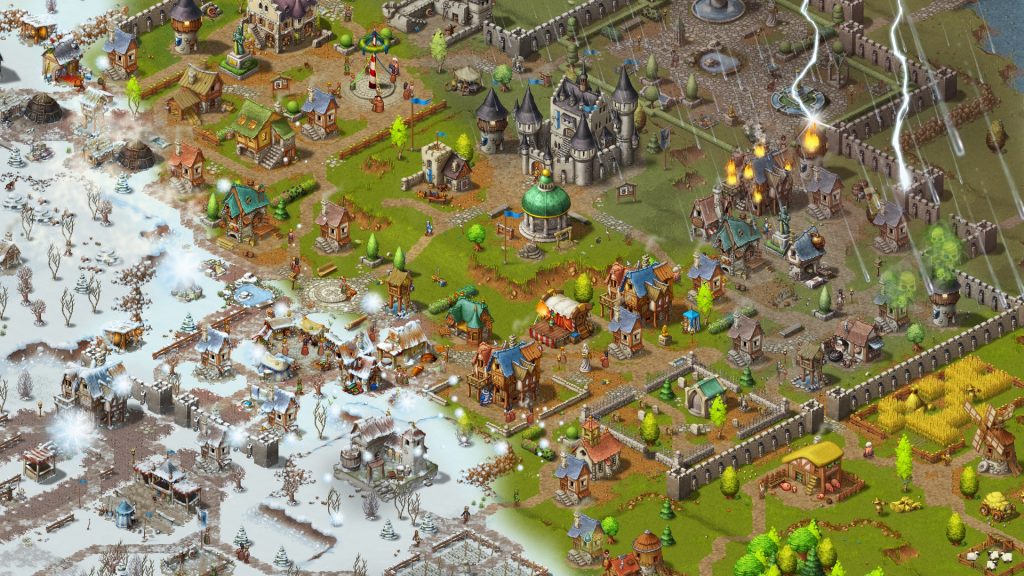 Townsmen will be available for Nintendo Switch on November 9, 2018, for an SRP of 19,99 € / 19,99 $. The game is developed and published by HandyGames.