EA and Maxis have announced that The Sims 4 Simtimates Collection and The Sims 4 Bathroom Clutter Kit will be arriving on 20 January.
This season, Simmers can set the mood with fun and flirty contemporary loungewear from The Sims 4 Simtimates Collection Kit, featuring lace, straps and silhouettes that put the "woo" in Woohoo. Update your Sims' intimate wardrobe with charming materials, colours and patterns. Lacey bodysuits, a variety of underwear styles, and boxers with playful prints will have your Sims' bedrooms feeling like runways.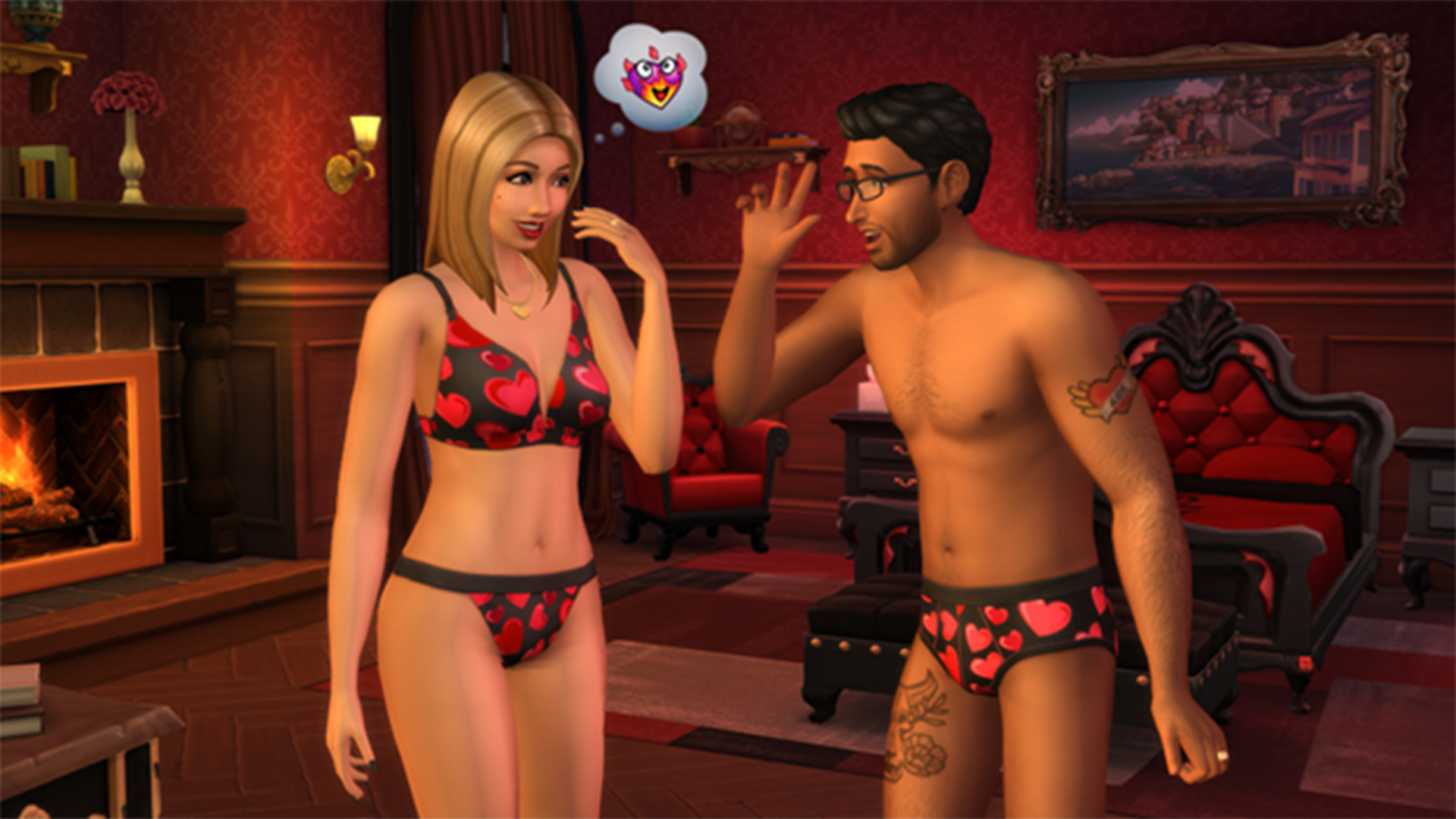 The Sims worked with MeUndies to design assorted items in the Simtimates Collection Kit that flatter every body, with fun prints that show off individuality and personality, allowing your Sims to get comfy and intimate. It is important to both MeUndies and The Sims, that people, and Sims, feel confident and empowered in their bodies, and by extension, their clothes. Our items will look great on all shapes and sizes. Add confidence to your Sims' closets with bedroom styles inspired by today's fashion trends.
The Sims 4 Bathroom Clutter Kit encourages Sims to embrace the mess of daily life. Whether you want to leave makeup and combs scattered on the counter or give your Sims some additional drawers to keep them tidy, the choice is yours with this collection, featuring bathroom decor for all ages.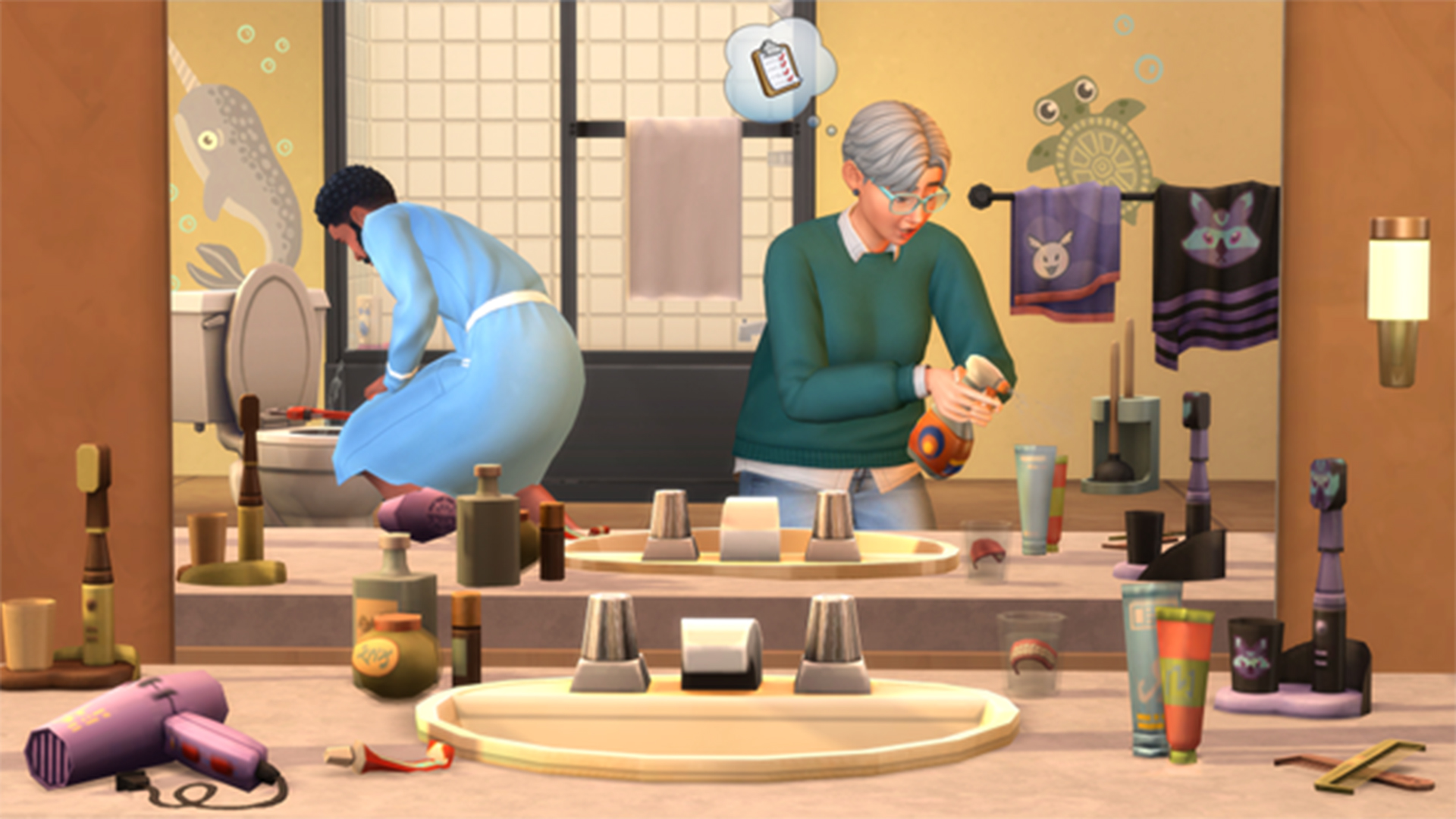 From cute wall decals for kids to grandma's dentures, this kit has something for everyone. Transform your Sim's bathroom into an elegant retreat where they can escape life's mayhem. Or, let that mayhem spill over into the open and let your Sim fully embrace the clutter. With this kit, you can create spaces that reflect the personalities of a variety of Sims.
The Sims 4 is available for PC via EA app, Mac via Origin, Steam, PlayStation 5, PlayStation 4, Xbox Series X|S and Xbox One.