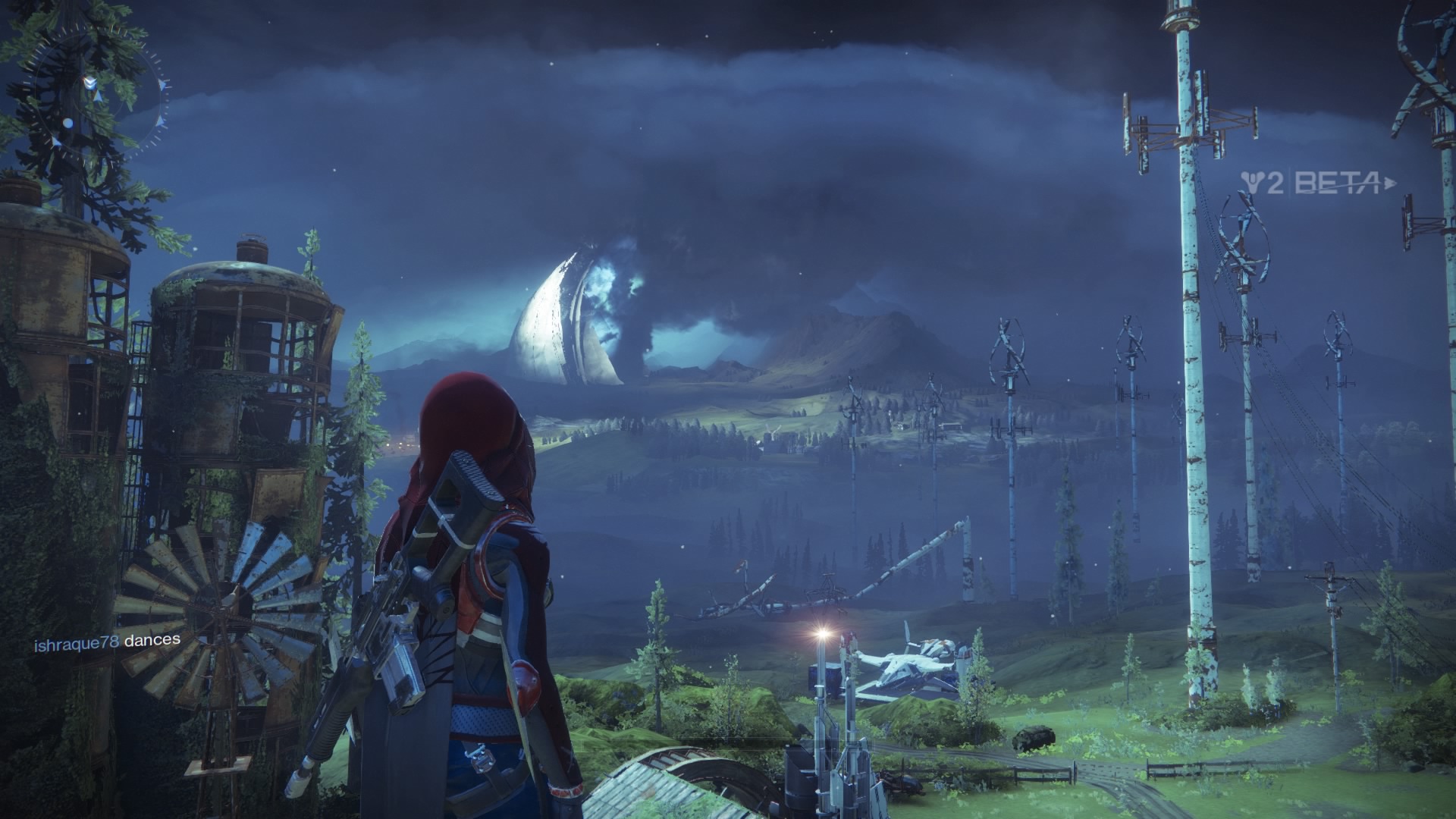 Lets explore the countryside!!!
Destiny 2 Beta has introduced its first new social space called 'The Farm' at 1am on July 24, 2017; which should be the replacement for the tower in Destiny.
In comparison, the farm sets itself in green lush forests, flowing rivers, mountains and broken rustic buildings with an overshadowing broken traveller in the background.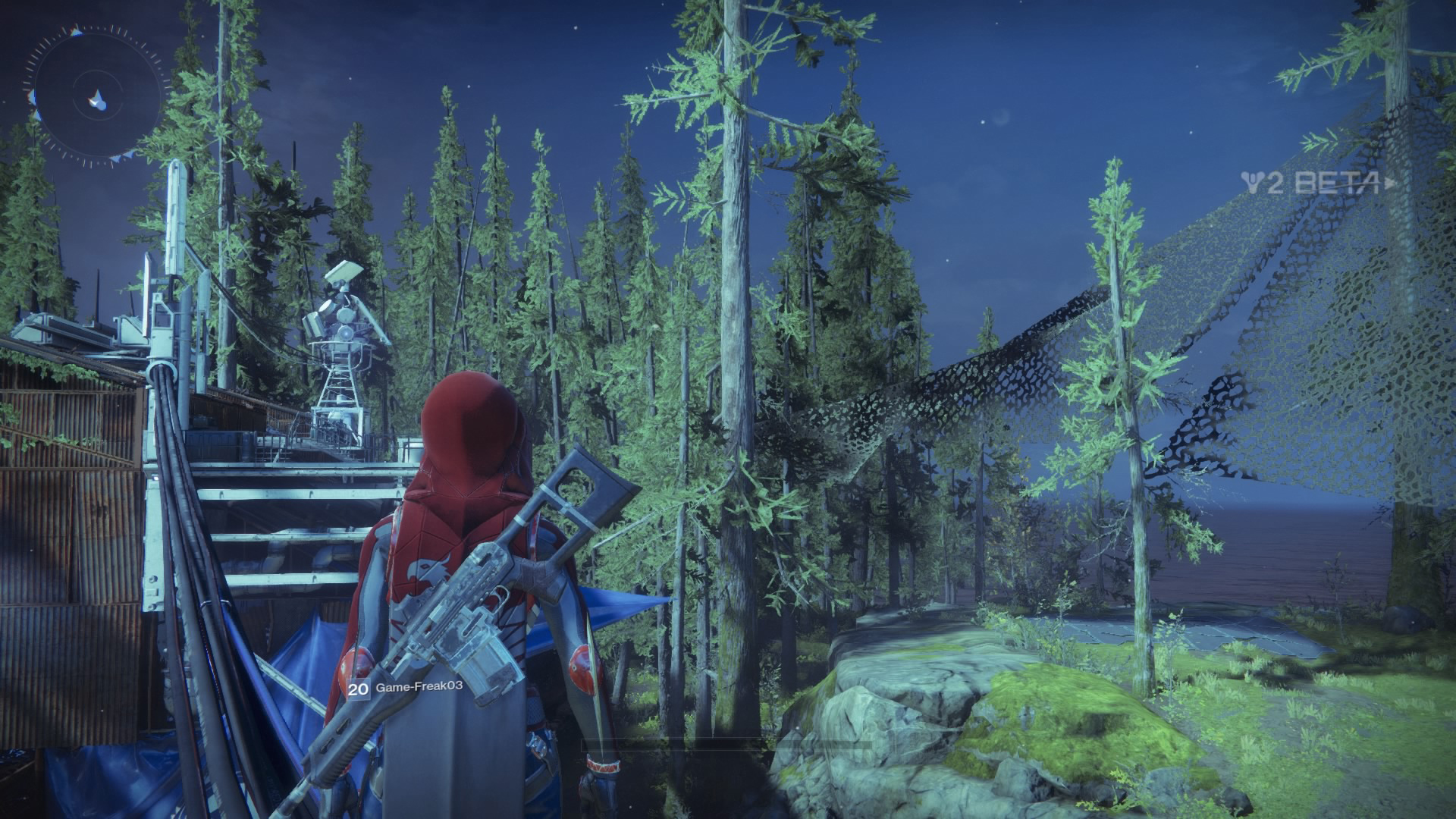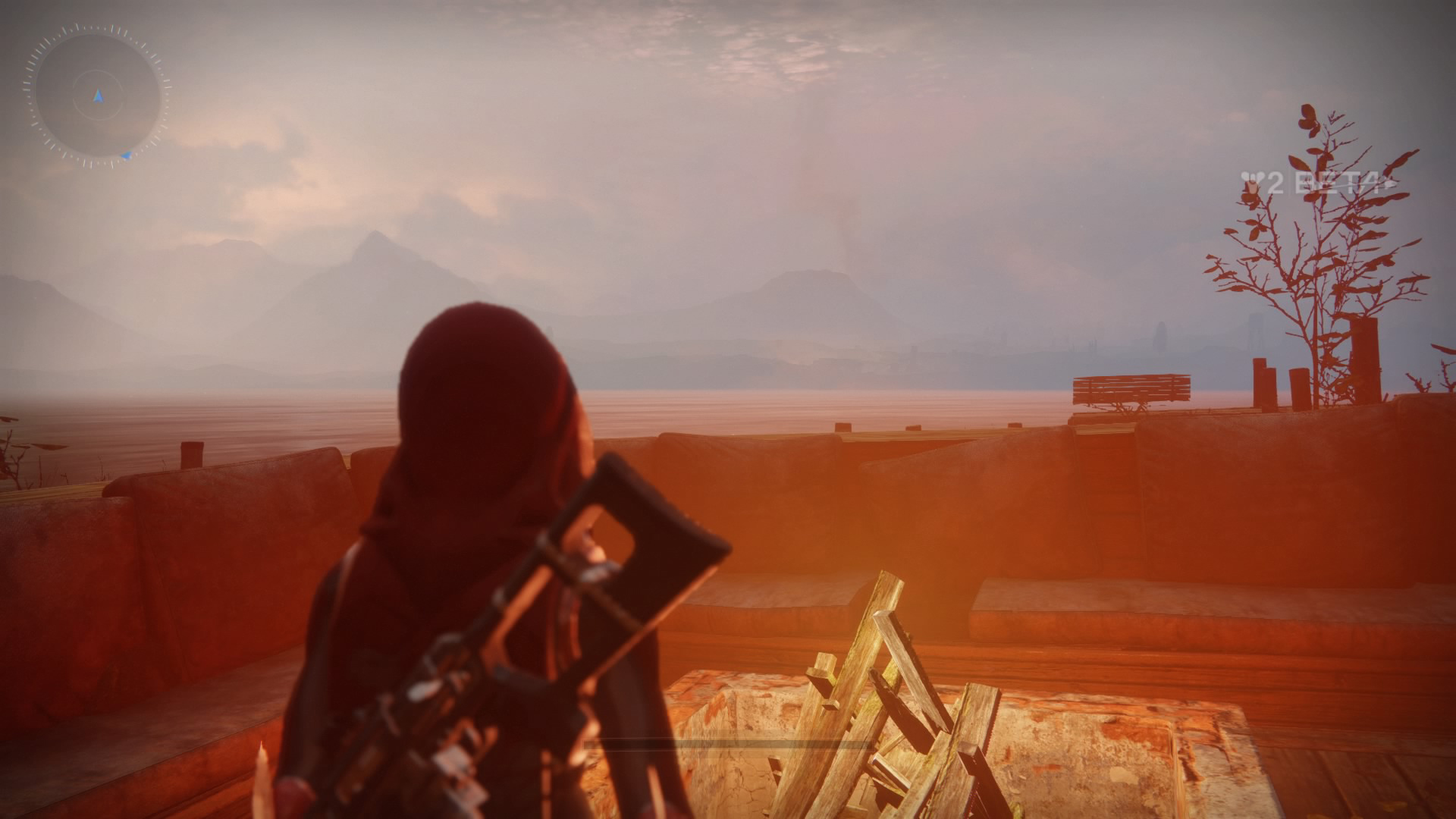 It sets itself apart from previous Destiny social areas as the place of refuge under the cover of nature. At this moment there were no NPC's placed in this Beta social space. There are 3 wire paths up on the rooftops of the rustic buildings, allowing players to climb and jump to the top. Other than that, there is a soccer ball and mini soccer field placed as an amusement.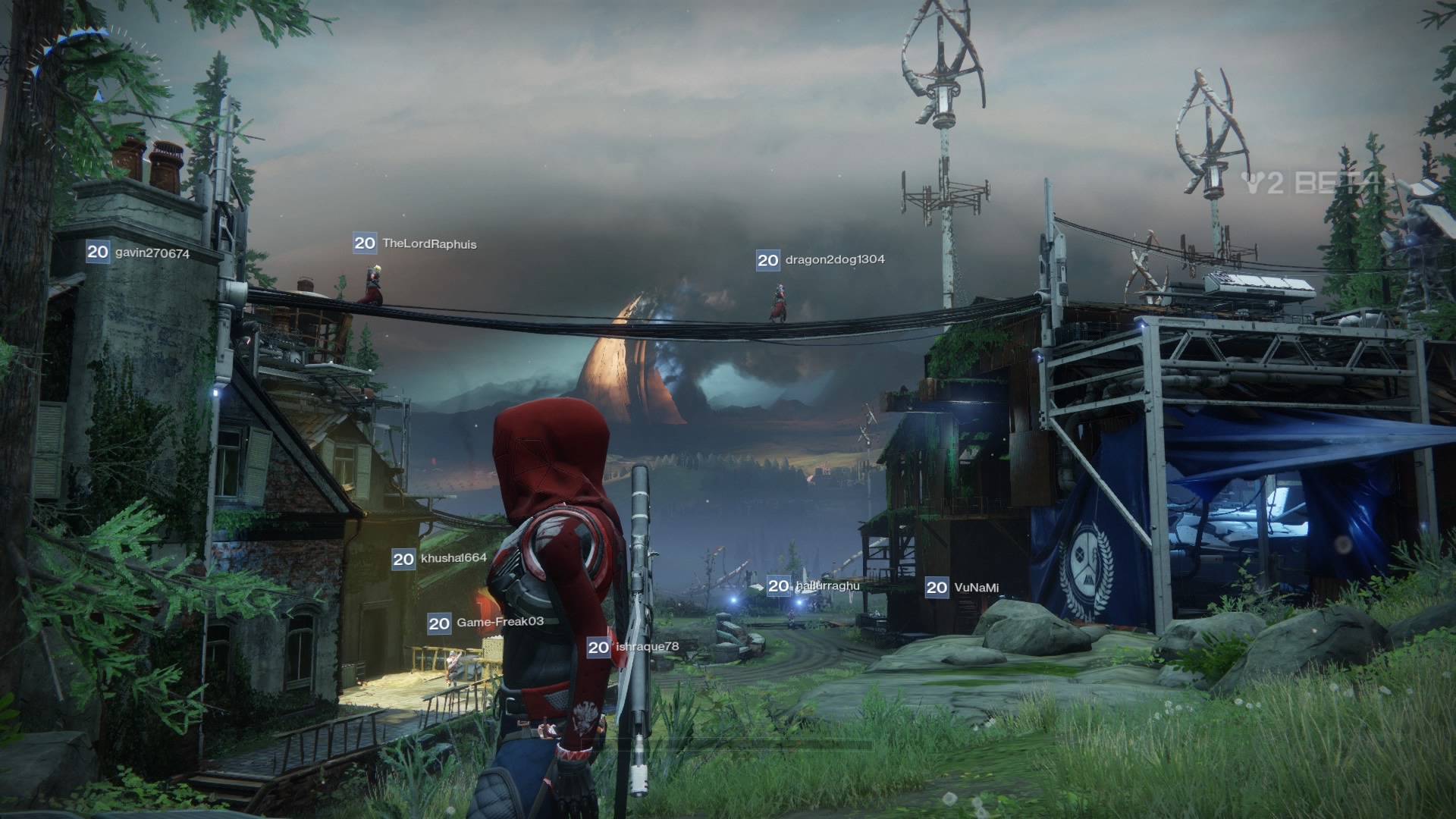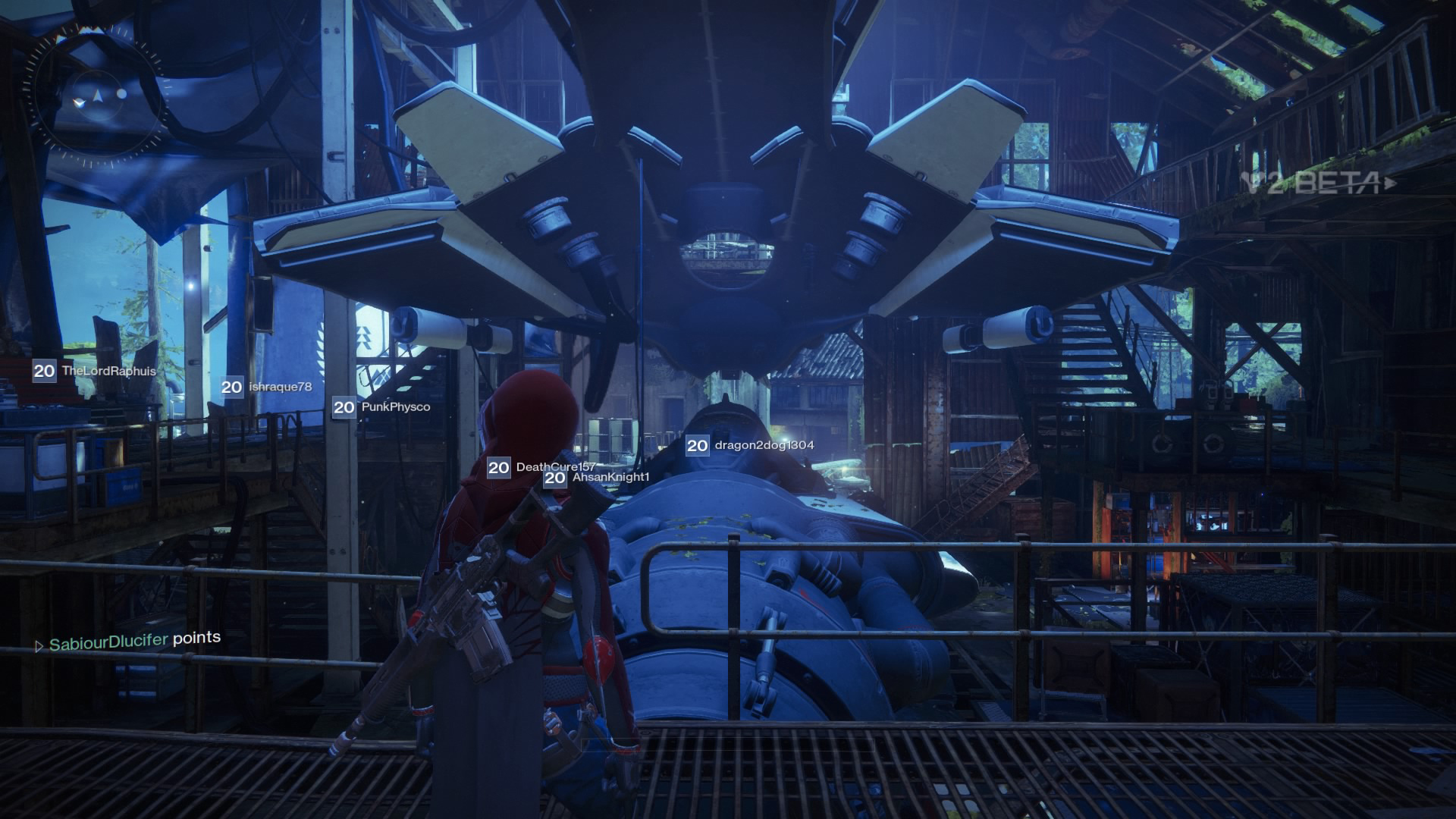 The Farm design is different from the previous social spaces that focus more on aircraft stations and temples. Therefore this addition is welcoming to both new and veteran players of the Destiny franchise.