BANDAI NAMCO Entertainment Asia has unveiled the physical edition bonuses available for The Battle Cats Unite! which will be released on the Nintendo Switch on December 9th, 2021 in Southeast Asia (Singapore, Malaysia, Thailand, Philippines and Indonesia).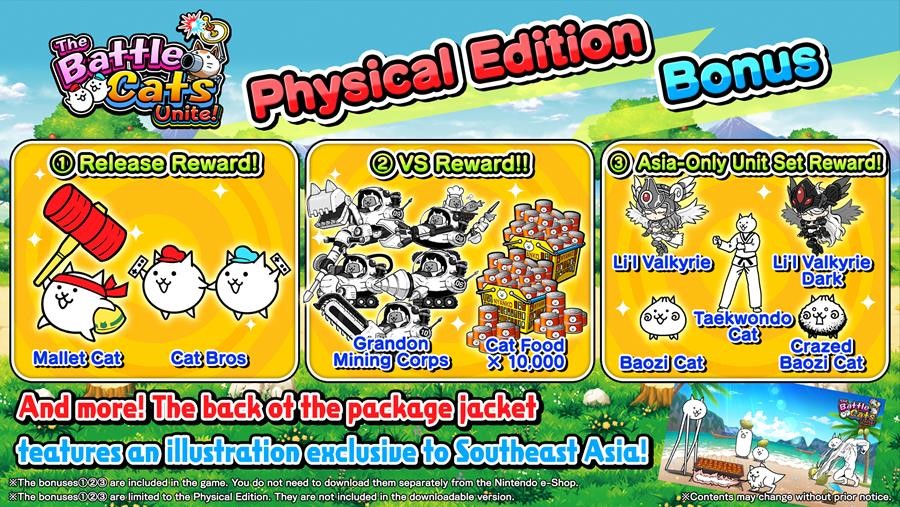 Release Reward!
VS Reward!!

Grandon Mining Crops
Cat Food × 10,000

Asia-Only Unit Set Reward!

Taekwondo Cat
Li'l Valkyrie
Li'l Valkyrie Dark
Baozi Cat
Crazed Baozi Cat
And more! The back of the package jacket features an illustration exclusive to Southeast Asia!
*The bonuses①②③ are included in the game. You do not need to download them separately from the Nintendo e-Shop.
*The bonuses①②③ are limited to the packaged version. They are not included in the downloadable version.
Introducing the heroes of the Cat Army!
There are more than 350 cat characters available. Here are some of the cute and unique characters!
This slideshow requires JavaScript.