Super Treasure Arena, the easy twin shooter treasure greedy action junkies will be coming to Nintendo Switch on Christmas Eve, December 24, announced by Headup.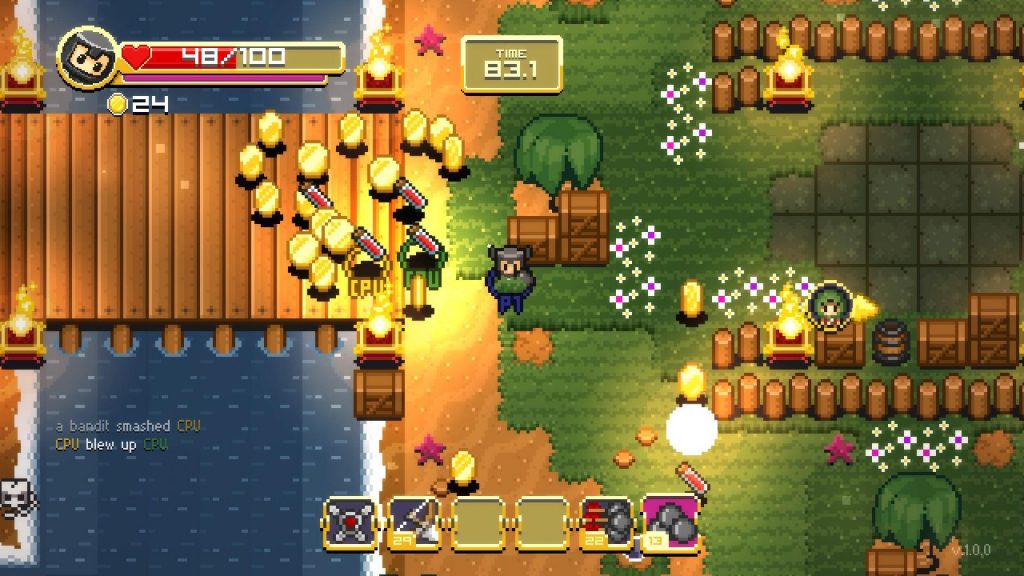 This game features competitive play sessions that focus on battling your 'buddies' on the same screen just like Bomberman. To make the game more interesting, there is also a menagerie of monsters besides just bots and your buddies.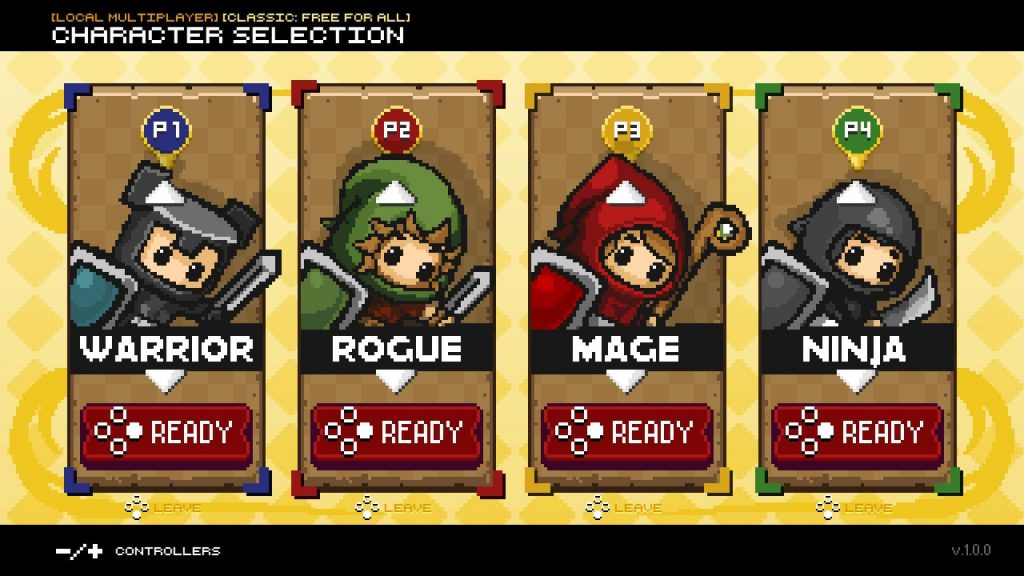 You can either play this game alone or with a total of 3 of your other friends via local split screen. In the game, you can choose from 5 different characters each with their own unique special ability. There are various weapons for you to pick up such as bows, magic staffs, rockets and others which will help you blast away the monsters and your opponents in your quest to collect your shiny loot. You either grab the coins or avoid being 'blasted' by your buddies. There will be non stop mayhem and lots of fun in this game.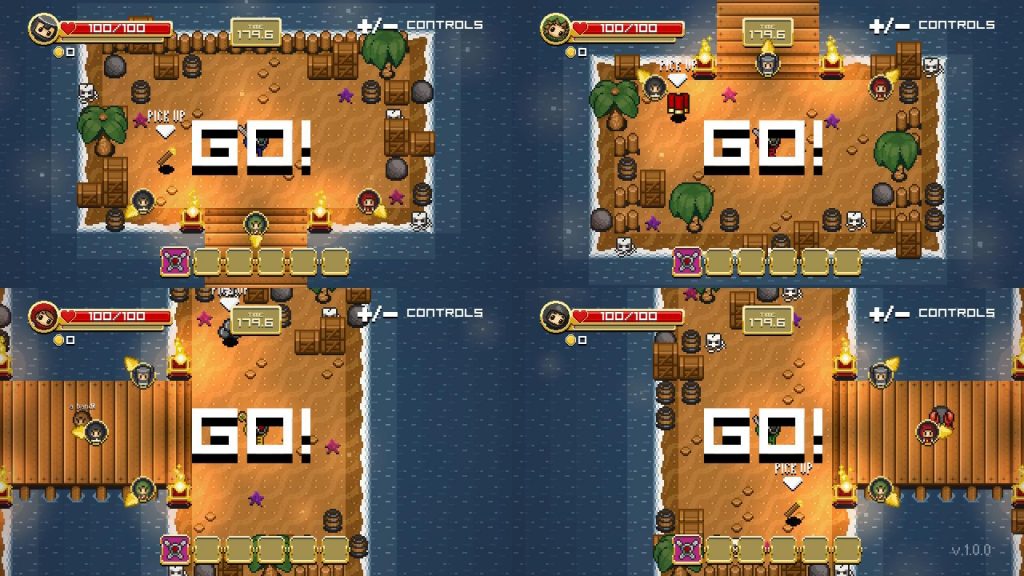 Super Treasure Arena will be available on eShop on December 24 for USD 9.99 (approx MYR 42)