Rubycuve's STYLIT is now out and available via the Google Play and the App Store. This 3D styling game provides a platform for fashionista enthusiasts to express their creativity and sense of style through a variety of realistic clothes and accessories.
Users may create their own outfit and build a name for themselves as a trendsetting fashion maestro and mingle with like-minded players through the game's built-in social platform, where players can trade 'Likes' and leave comments about each other's design.
The game has earned many praises for its high-quality fashion items that comes in up to 30 different fabric textures and materials. Not only that, but there are also clothes designed by actual fashion designers, allowing users access to the latest trend and fashion style.
Fancy a chance to show off your creativity? The game comes with its own 'Style' contest where players can choose to participate in fashion contests with different industry-related themes. Players who do a great job may even take up Style Requests where other players can pick on your fabulous sense of style!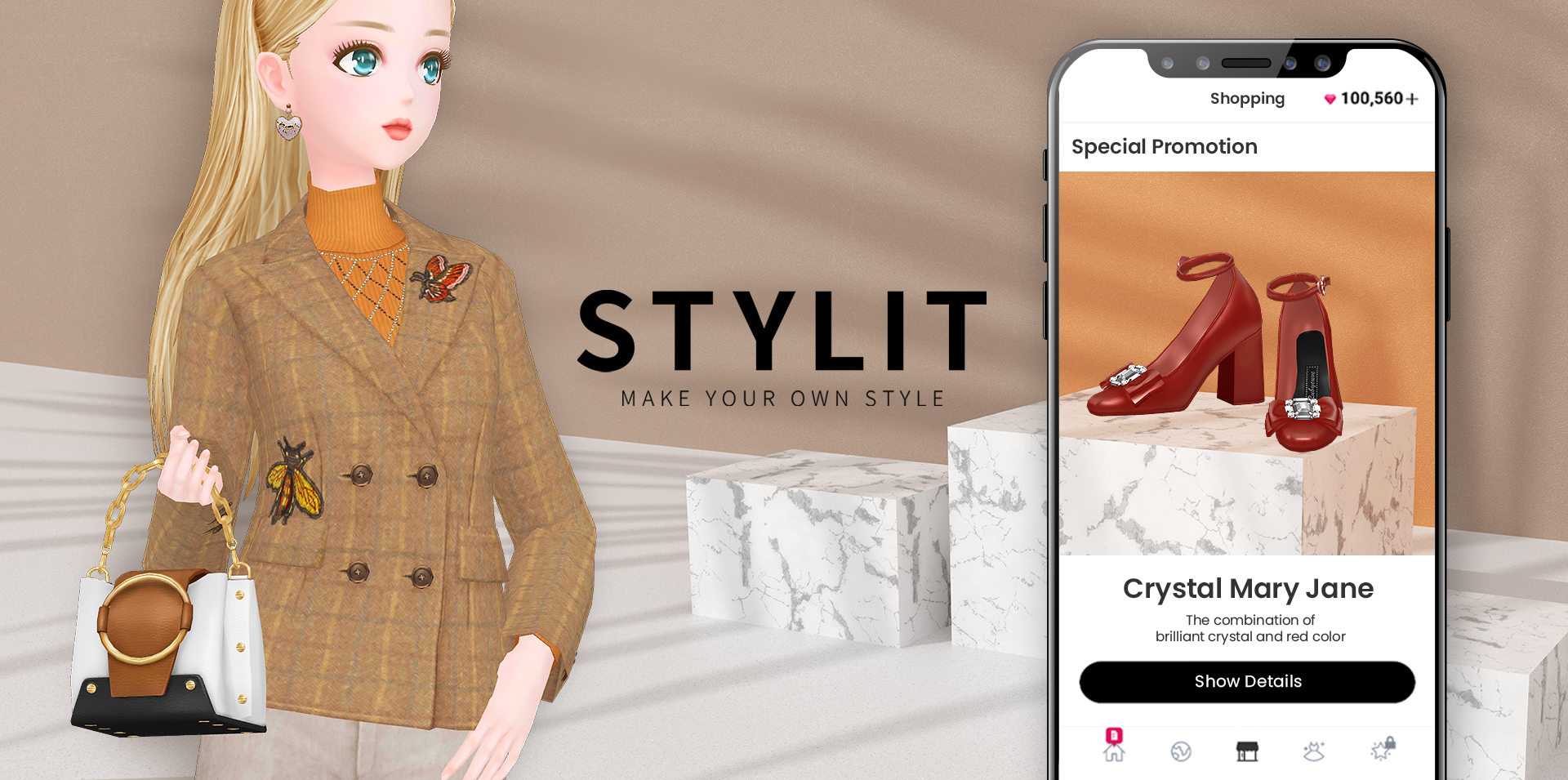 STYLIT is available in Korean, Japanese, and Chinese as well as English as a free download via Google Play and the App Store in over 150 different countries worldwide.