A new gameplay trailer for Bandai Namco Entertainment upcoming project Tales of Crestoria debuted on "Tales of Arise Special Stage" at Tokyo Game Show 2019. Featuring fluid animations, characters holding their conversation at the beginning of combat with a few returning and new characters.
Below are the Battle Visuals trailer featuring character's Mystic Artes.
'Sin' is the driving force of this series
People are required to wear a "Vision Orb" to judge those who commit crimes by praying. The main character Kanata Hjuger has committed a serious crime in order to save his crush Misera. Both ended up being criminals on the run from "Enforcers" and soon rescued by a "criminal demon" by the name of Vicious. Other returning characters from the series include Milla Maxwell, Velvet Crowe, Leon Magnus, Luke fon Fabre and more to come.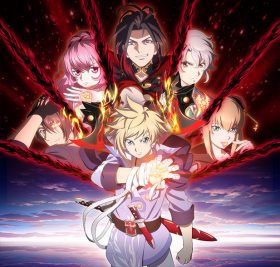 Tales of Crestoria is coming soon for a worldwide release for iOS and Android this coming 2019.