Serenity Forge (Doki Doki Literature Club Plus!) and the award-winning storytellers at Mojiken brought the heartfelt adventures of Atma and Raya to life with the announcement of new Physical & Collector's Editions of breakout acclaimed indie hit A Space for the Unbound, comes to Nintendo Switch and PlayStation 5 in Q1 2024.
Both versions will be available from your favorite retailer and at the Serenity Forge online store:
A Space for the Unbound transports you into late '90s rural Indonesia on a journey of self-discovery with high school sweethearts Atma and Raya. The slice-of-life adventure touches on topics of overcoming anxiety and depression through its stunning pixel art style. However, when a mysterious supernatural power is suddenly unleashed upon their town, Atma and Raya must explore and investigate to uncover hidden secrets, face the end of the world and maybe even grow closer together.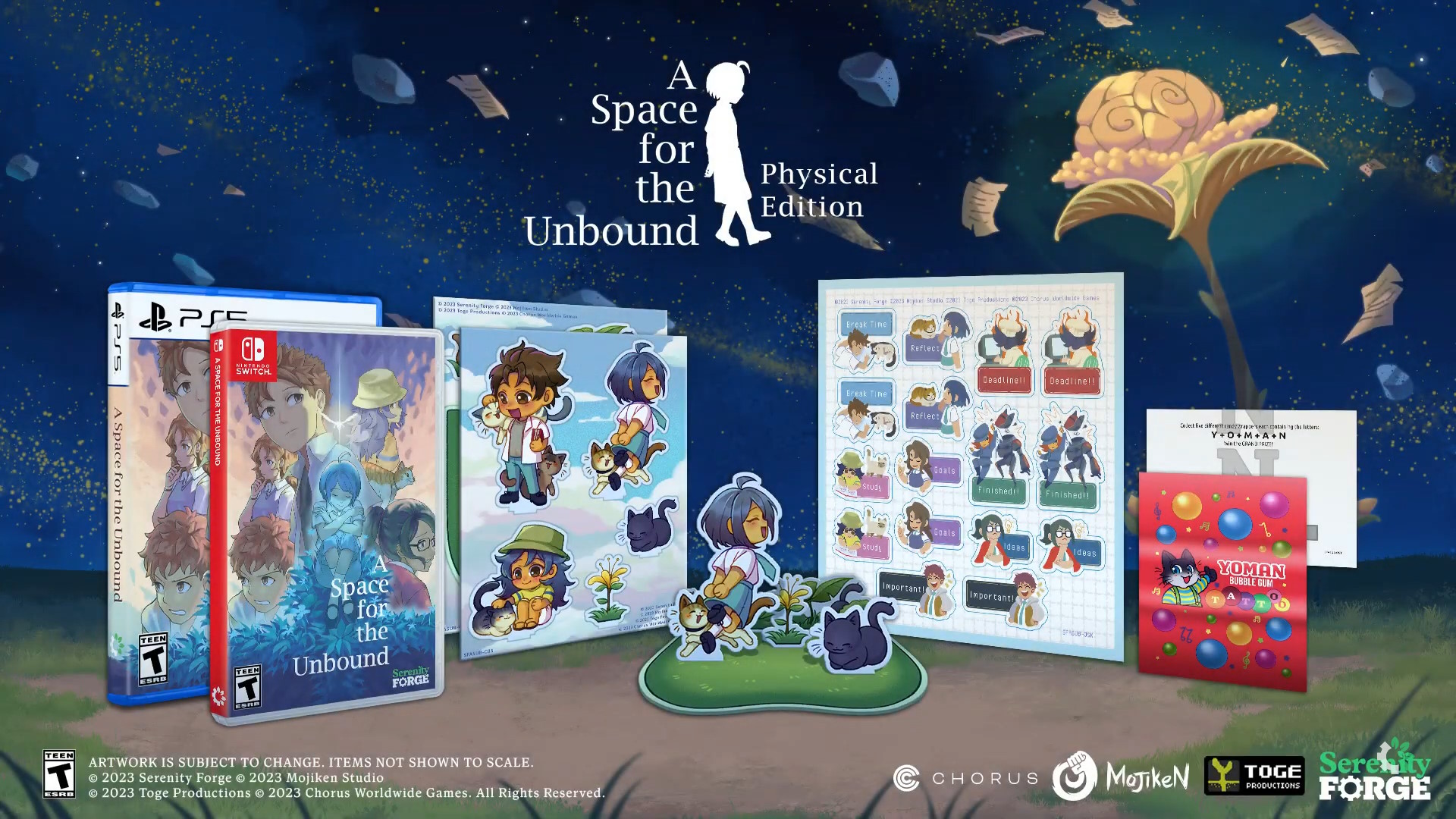 The Physical Edition of A Space for the Unbound ($44.99) features:
A striking inner cover sheet
Clipboard standees of Atma, Raya and, obviously, several cats
A washi sticker sheet to make your journaling more exciting and cat friendly
A soundtrack download cardA Space for the Unbound's Collector's Edition ($99.99) features all of the above extras plus:
A gorgeous Collector's Edition box
A massive 254-page artbook filled with exclusive pieces from artist Dimas Novan
A stylized brass bookmark
A double-sided wooden charm with unique art featuring Atma and Raya
Atma and Raya's journal – featuring a map of Loka Town
Get a peek of A Space for the Unbound before the Collector's and Physical Editions arrive next year!🐈🗺️

Pre-orders are live at your favorite retailers and our store.https://t.co/Hk0CWTE78I https://t.co/vdKYoBtpEr

— Serenity Forge (@SerenityForge) August 7, 2023