The world of Call of Duty: Modern Warfare II is in chaos with a global power struggle playing out in plain sight. It's Anyone's Game in Season 03.
Task Force 141 is deep into the deadly border region between Urzikstan and Al Mazrah, uncovering an intercontinental ballistic missile primed for launch. South of the border in Al Mazrah, the group responsible for downing a plane over the DZ is still at large, as intel reports there is a new Blacksite and a mysterious biolab within the region. Meanwhile, the dangerous conflict in DMZ is about to reach a new level, as Legion, White Lotus, Black Mous, Crown, and a mysterious newcomer are in a deadlock for control over important strategic areas within Al Mazrah and Ashika Island — and over the secrets within Building 21.
And with Alejandro and Valeria now back in play, only one thing is for certain: It's Anyone's Game.
This is Season 03 of Call of Duty: Modern Warfare II and Call of Duty: Warzone 2.0, launching on April 13th across all platforms. During this season, you can expect the return of Gunfight and Plunder, additional features such as the Barter System in DMZ, a legendary Sniper Rifle now under a new manufacturer, the launch of Warzone Ranked Play, and a new way to dominate the Battle Pass AO by joining the ranks of the exclusive BlackCell.
Season 03 of Modern Warfare II and Warzone 2.0 will launch on April 13th at 1 AM GMT+8. This seasonal update will be available to download on April 11th at 1 AM GMT+8, with Patch Notes to come between the update download and the season's launch.
MODERN WARFARE II OVERVIEW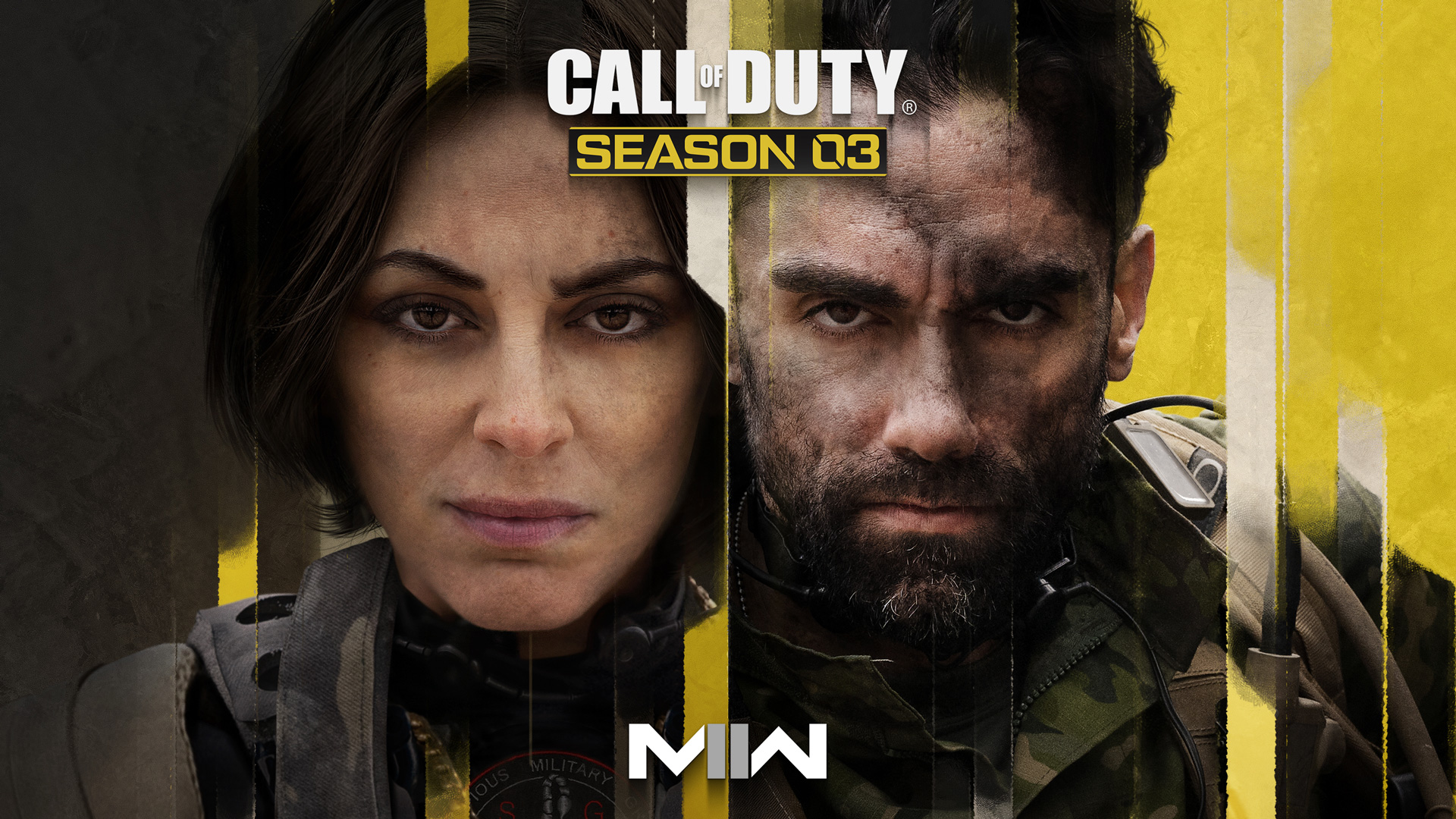 Get Your Duo. Gunfight is back with four maps, including the new Warzone 2.0 Gulag Blacksite and fan favorite Shipment. Prepare to prove you are the dominant duo in this four-player, duo-against-duo game mode where random Loadouts and small cage-match-style maps dictate tactical and fast-paced combat.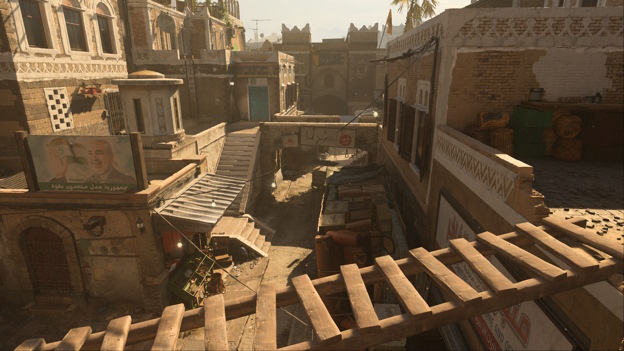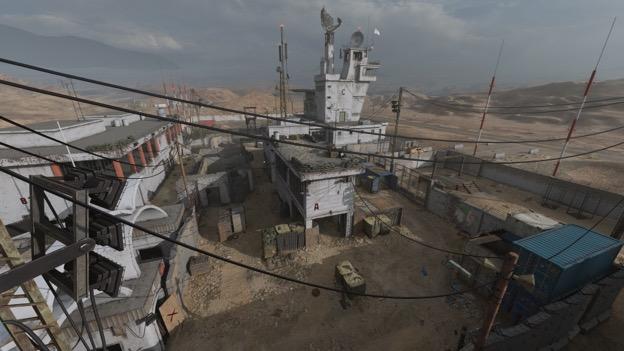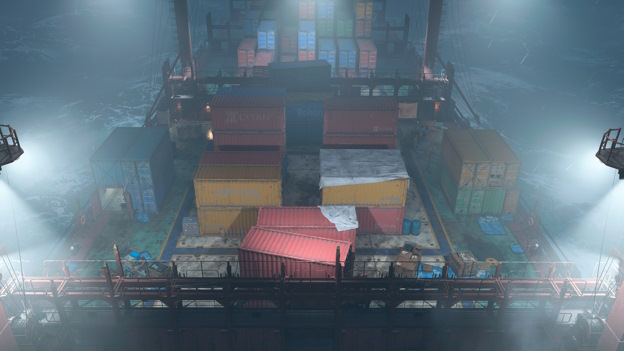 Three 6v6 Maps, Two Battle Map Locales. Ship out to Spain for the new map Pelayo's Lighthouse, go dark with the nighttime map Black Gold, and stay tuned for another Core Map to round out a trio of new Multiplayer locales later this season. Also: two new Battle Maps for Ground War and Invasion.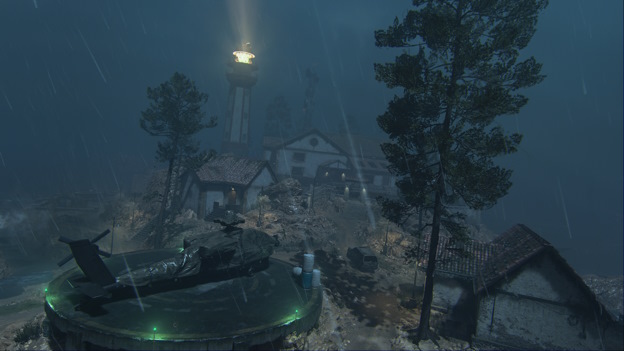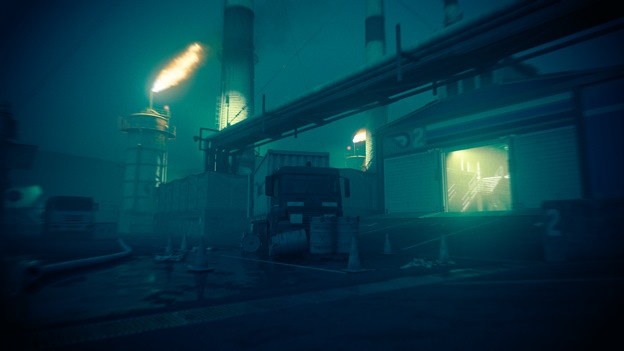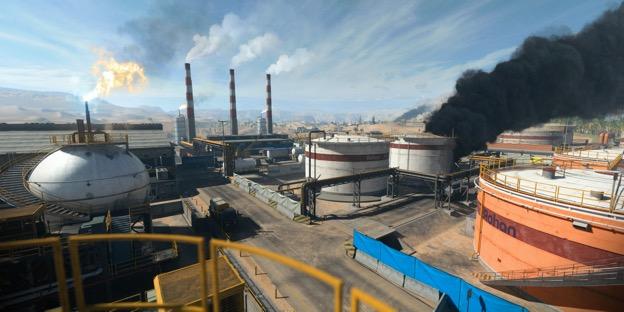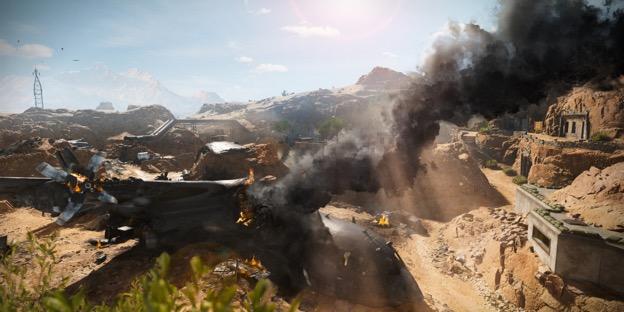 New Multiplayer Ranked Play Rewards. Ranked Play grinders and Call of Duty League hopefuls will have all-new rewards to earn at the start of Season 03.

Win 5 Ranked Matches: Season 03 Competitor Sticker
Win 10 Ranked Matches: Pro Issue TAQ-56 Weapon Blueprint
Win 25 Ranked Matches: "Top Dog" Weapon Charm
Win 50 Ranked Matches: "Tippable" Weapon Vinyl
Win 75 Ranked Matches: Ranked Play Season 03 Loading Screen
Win 100 Ranked Matches: Season 03 Ranked Play Veteran Camo
Skill Division Operator Skins and cosmetics for having a season-high placement within the Gold Division or above, with special rewards for the Top 250 and No. 1 player in the world at the end of the season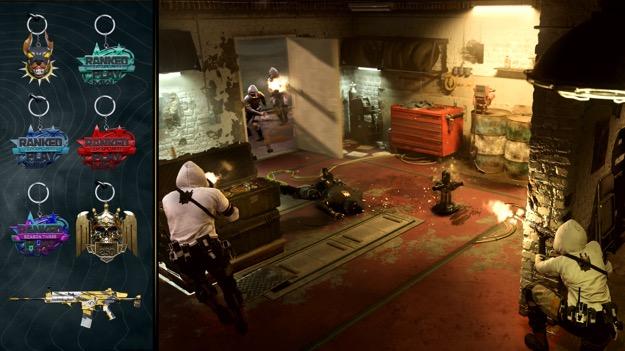 New Special Ops. Later this season, outlast waves of enemy reinforcements in the Defender: Hafid Port Special Ops mission; then prepare for a new Raid Episode.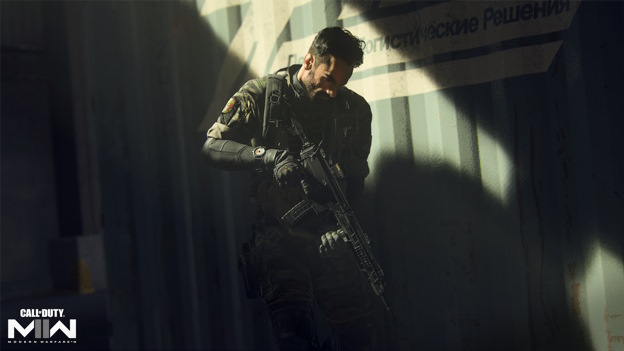 WARZONE 2.0 OVERVIEW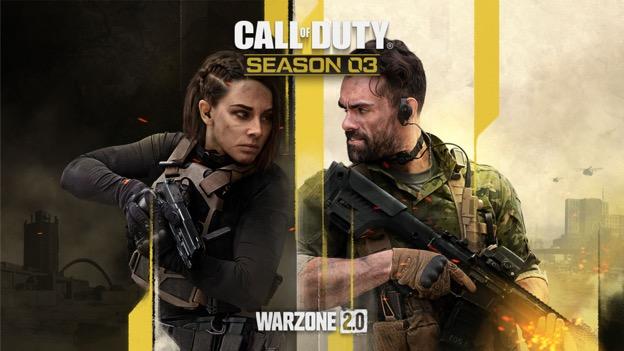 Massive Resurgence Eminent. At launch, up to 150 players can drop in for Resurgence across Al Mazrah. Expect chaos (and plenty of XP)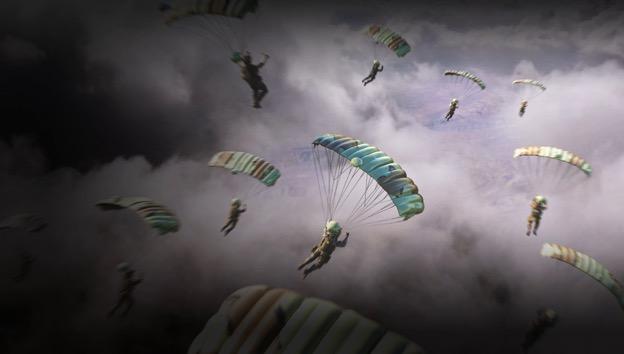 Prepare to Plunder Once More. The team-based, respawn-enabled mad dash for cash is back during Season 03. Time to level up those Loadouts and get rich — or die trying.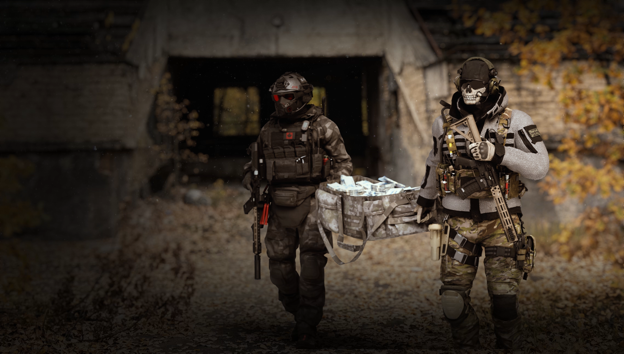 A Host of Additional New Features In-Season. Redeploy Drones reach Al Mazrah; protect yourself with Tempered Plate Carriers; get Perk Packages (in-season); UAV Towers appear in Battle Royale; and more.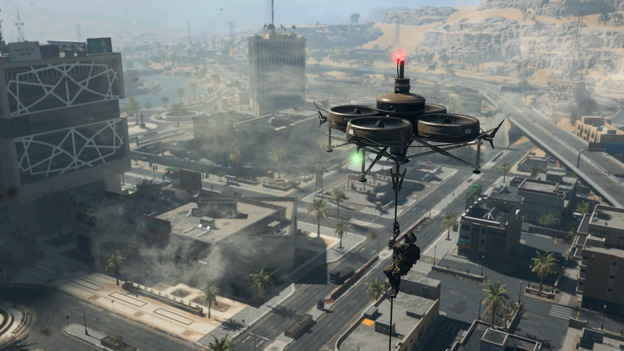 DMZ Reaches a New Level. Bring and buy items with the new Barter System; take on a new contract and additional missions from the new faction; and tinker on your Contraband workbench before facing off against two new bosses.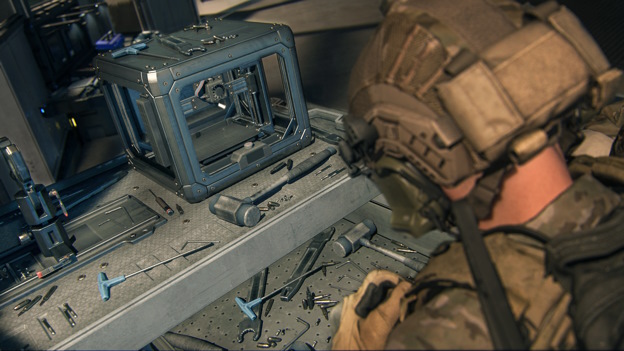 Ranked Play Arrives at Mid-Season. Assemble the trio and prepare for the road to the Top 250. The much-anticipated experience will be the proving ground for all Warzone competitors.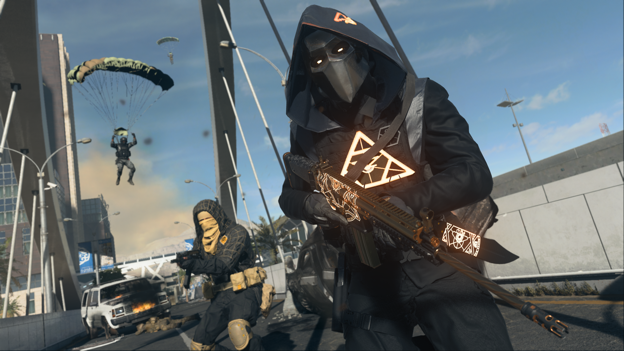 The World Series of Warzone 2023. This year's international tournament will have a USD 1 million prize pool to crown the world's best Trio at the in-person Global Final in September. This year, expect a few new regions….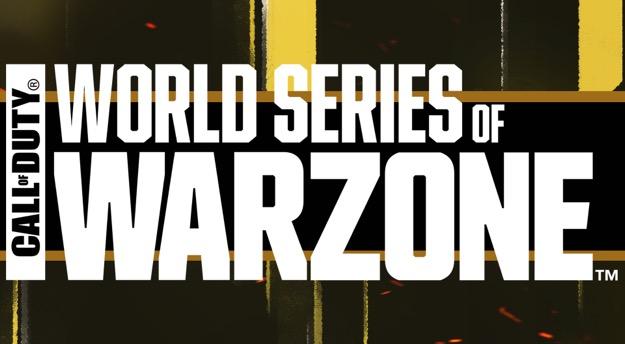 GENERAL OVERVIEW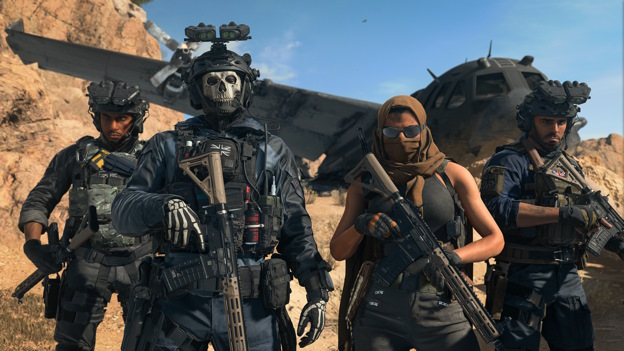 Alejandro and Valeria Arrive. The admirable Alejandro and El Sin Nombre herself are ready to deploy in Modern Warfare II and Warzone 2.0 online modes with the purchase of the Battle Pass.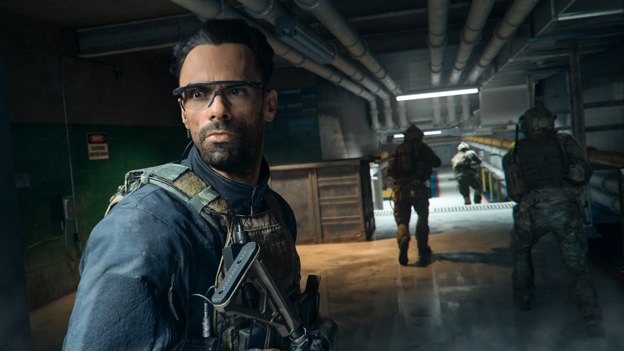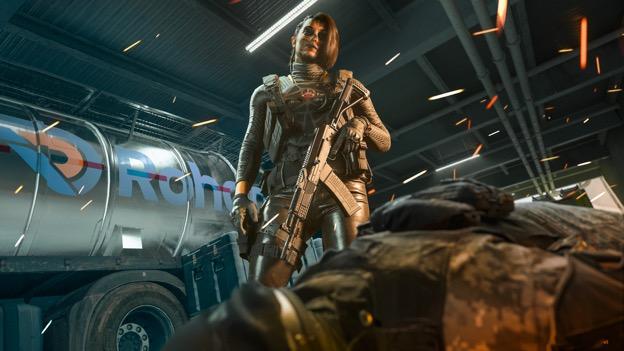 Prepare for Long-Range Interventions. A Legendary Sniper Rifle is back — react accordingly. It joins a brand-new Battle Rifle in the Battle Pass, as well as other weapons arriving in-season.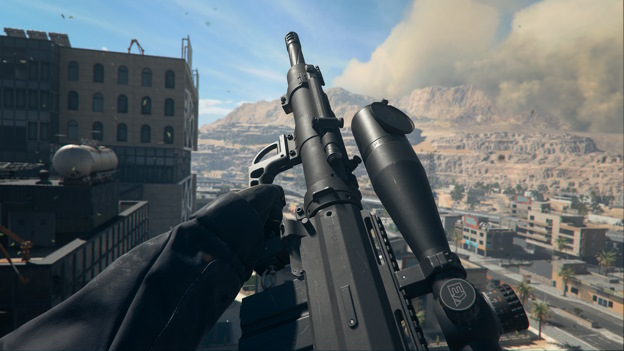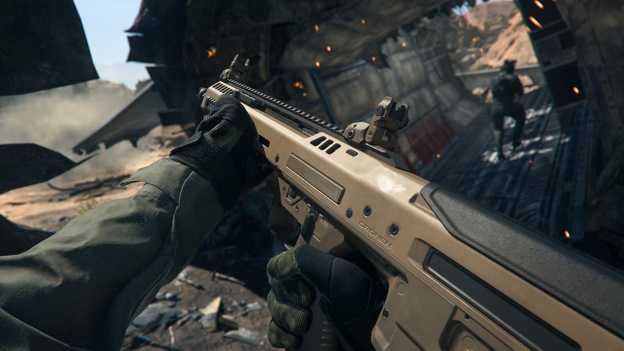 Enter BlackCell: An Exciting New Offering. A new Operator and exclusive items are available at Season 03's launch as part of the new Battle Pass. As part of this $29.99 MSRP offering, BlackCell will include over 7,000 COD Points of value. Here's what to expect:
Access to the full Season 03 Battle Pass and 20 Tier Skips (25 on PlayStation).
1,100 COD Points instantly awarded.
Up to 1,400 COD Points awarded throughout the Battle Pass.
A BlackCell Operator, attired in an imposing animated Camo skin.
A Pro-Tuned Weapon Blueprint, Vehicle Skin, and Finishing Move.
An exclusive BlackCell Sector within the Battle Pass AO serves as an alternative starting location.
Immediate unlocking of adjacent Battle Pass Sectors to the BlackCell Sector.
Additional, BlackCell-only Battle Pass content: Every Season 03 Battle Pass Sector with an Operator Skin has a BlackCell variant (12 Skins in total) to unlock.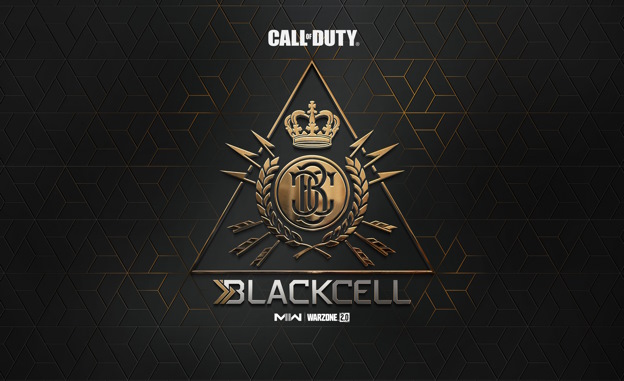 Introducing Recruit a Friend. Available in most regions, you and your friends can get Weapon Blueprints, XP Tokens, and more by welcoming newcomers to Call of Duty: Warzone 2.0.
NOTE: This Program is not available in Austria, Argentina, Belgium, Czech Republic, Denmark, Ireland, New Zealand, Norway, Peru, Poland, and the Philippines.
New Prestige Levels, Challenges. At the start of Season 03, the Prestige Rank cap will be increased to Prestige 13, with the level cap increased to 650. Specifically, players can unlock the following new Prestige Ranks, which come with a new icon beside their name:

Prestige 10: Unlocked at Level 500.
Prestige 11: Unlocked at Level 550.
Prestige 12: Unlocked at Level 600.
Prestige 13: Unlocked at Level 650 — this is the maximum level that can be achieved in Season 03.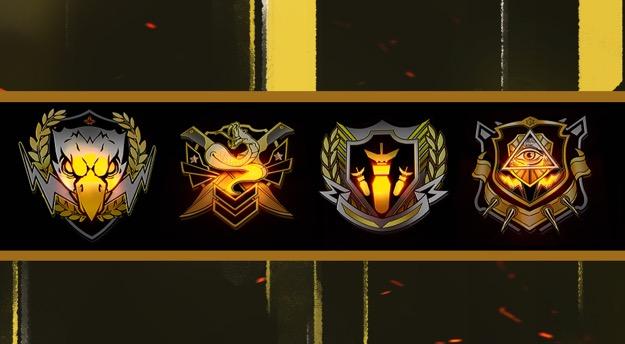 Discord Integration (PC). In Season 03, Beenox will be integrating Discord within Call of Duty for PC players, starting with Modern Warfare II and Warzone 2.0. Expect more information to come in the official Patch Notes next week.
Stay frosty.
Check out the Call of Duty blog for the full Season 03 details.
For more information, please visit www.callofduty.com and www.youtube.com/callofduty, and follow @Activision and @CallofDuty on Twitter, Instagram, and Facebook.