Cosmic events, stellar skins and cosmetics, and a milky way of gameplay updates: with Overwatch 2's latest hero at the center of the orbit, the devs welcome you to the Overwatch 2 Space Opera!
Unlock the newest hero, Lifeweaver, and support your team through biolight healing and utility. Jump into the Premium Battle Pass to earn Galactic Emperor Sigma and other out-of-this-world space opera cosmetics.
Check out the Season Four trailer to get an overview of some of the things you can expect to see in-game:
Plant the seeds of victory with Lifeweaver
Lifeweaver is a scientist from Thailand who harnesses his biolight technology on his mission to heal the world. Despite being on the run from Viskar, he is determined to use his technology to make a difference for those around him. His charm and wit are sure to bring a smile (and maybe a blush) to the heroes who encounter him on the battlefield.
Lifeweaver wields a diverse kit that enables him to heal and rescue his teammates. Healing Blossom blasts charged bursts of recovery for injured allies. Swap to his second primary fire, Thorn Volley, and become a thorn in your opponent's side. Raise your teammates to new heights with Petal Platform or pull them to safety with Life Grip. Lifeweaver can provide incredible sustained healing and protection with his ultimate ability, Tree of Life.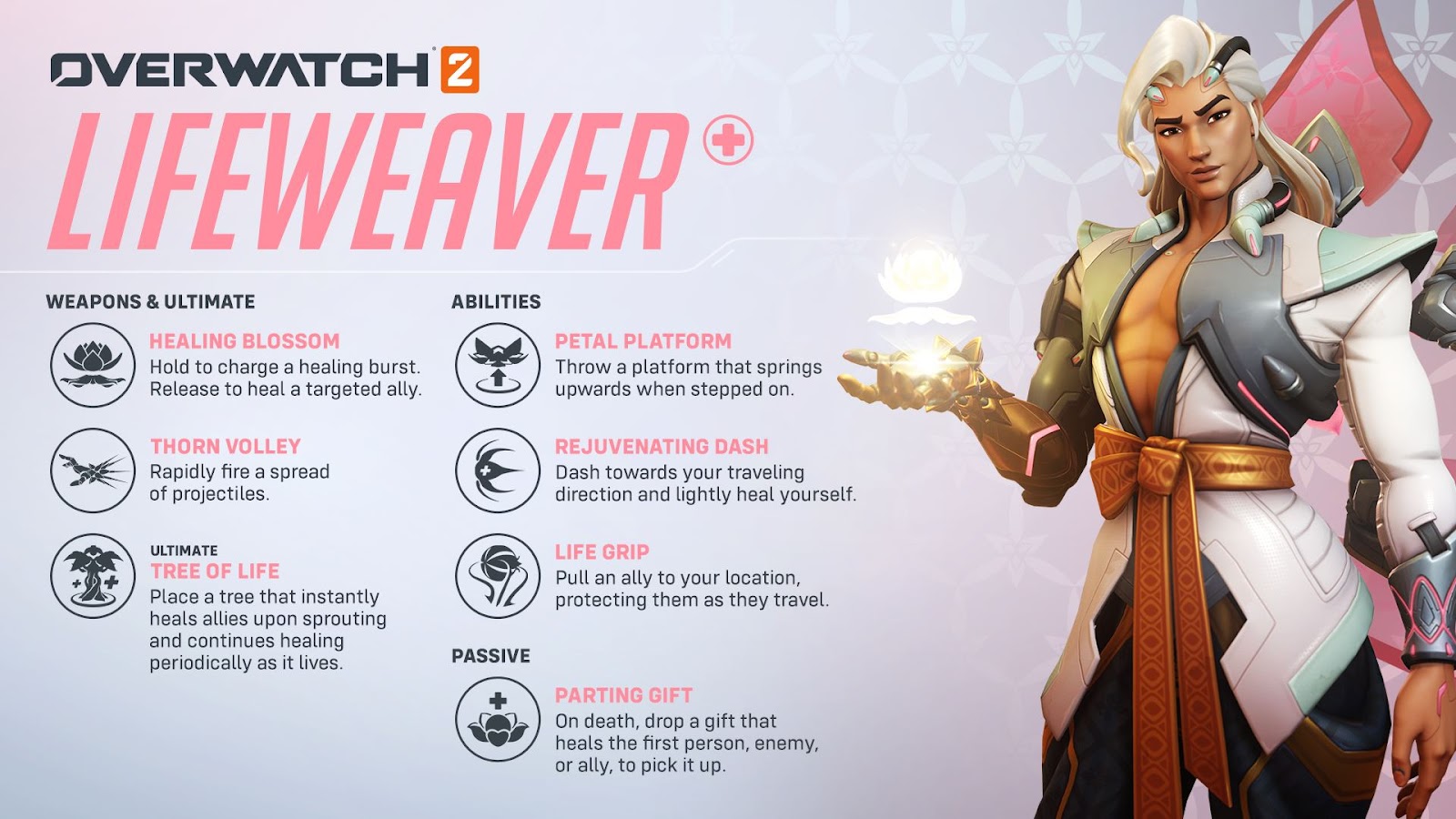 Celebrate Thai New Year with B.O.B. and Weave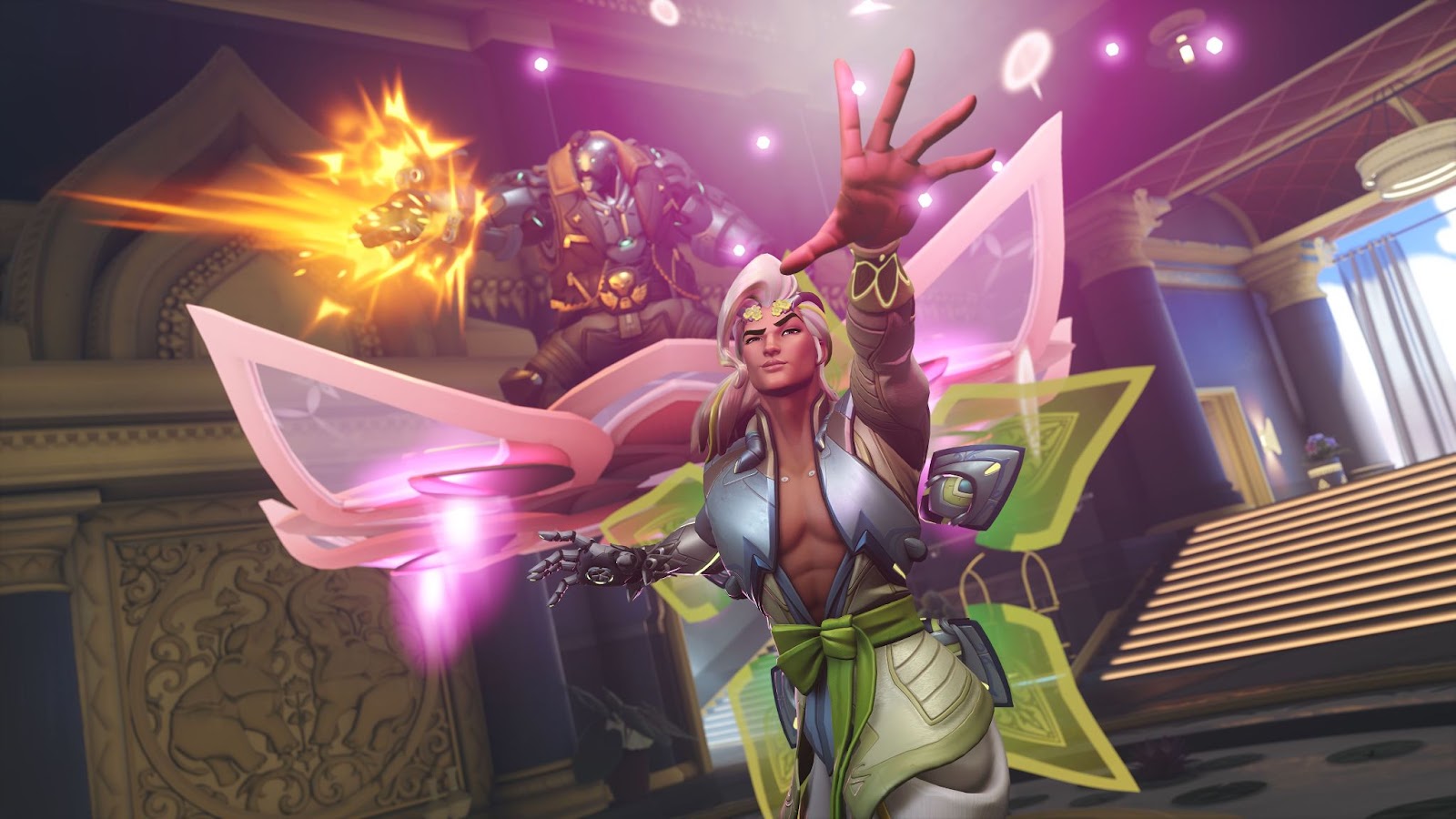 The first event of Season Four, celebrating Lifeweaver and his Thai origins, starts now through April 26th. Dive into the all-new arcade mode, B.O.B., and Weave, where you and two other teammates will go head-to-head in a 3v3 deathmatch. Everyone plays Lifeweaver, and each team will get a single B.O.B that call be pulled around the map using Life Grip to eliminate your enemies.
Don't forget to complete your event challenges to earn special Lifeweaver and Thai New Year rewards before the fun ends on April 26th!
Introducing Talantis – You designed it, they built it!
If you joined the devs for their 'Twitch Makes Overwatch' live stream last December, then you helped Game Director Aaron Keller and Art Director Dion Rogers design a new control map from scratch, complete with death pits, jump pads, and lots of giant fish! Well, the team finished Talon's secret underwater lair, and this non-canon map will be available for play in the Arcade for a limited time from April 26th to May 2nd.
Rescue or conquer the galaxy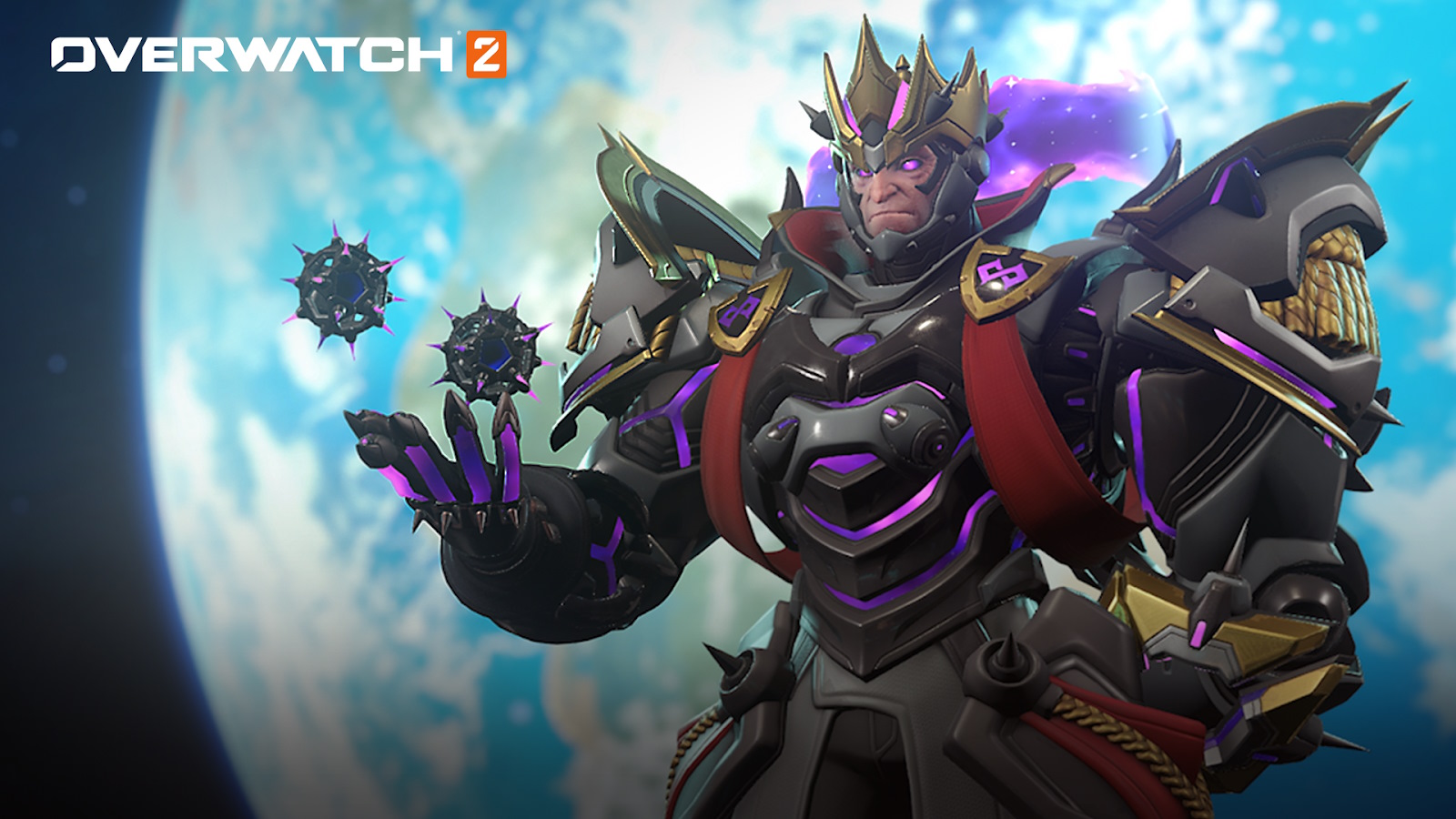 Embark on a space opera PvP event starting May 10th through May 23rd where you'll join either the Watchers or the Infinite Empire in an epic battle for galactic supremacy.
Starwatch: Galactic Rescue is a 4v4 game mode that takes place on a reworked Horizon Lunar Colony where Watchers will attack against the defending Infinite Empire. Assemble your team from select heroes to represent the Watchers and Infinite Empire and battle your way through new objectives (and surprises!)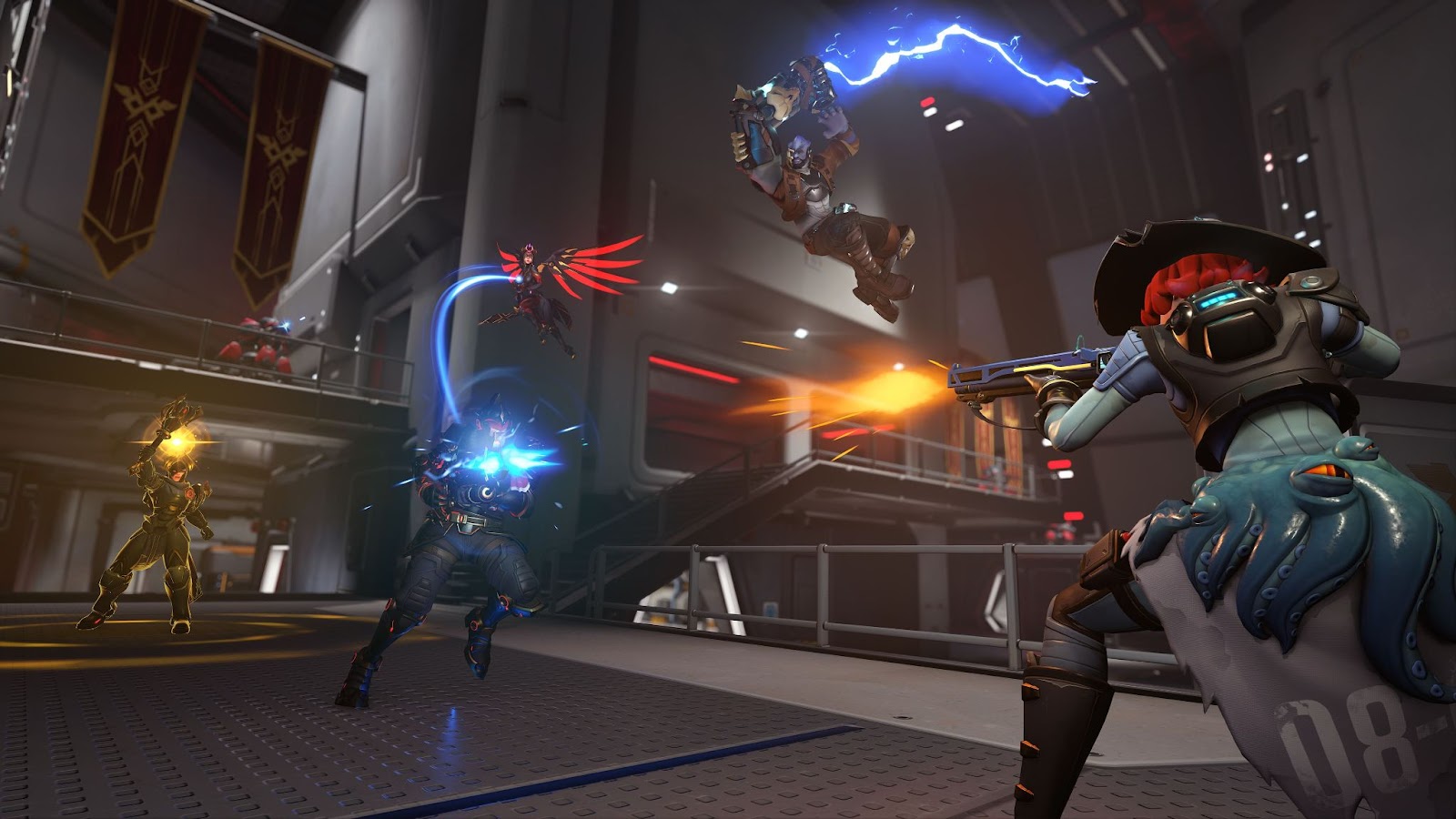 You may notice some of their heroes' loyalties through the space opera Premium Battle Pass Cosmetics. Will you play as Space Prince Lucio or Extraterrestrial Winston from the Watchers? Or will your sympathies lie with Infinite Ace D.Va or Seer Mercy from the Infinite Empire?
Regardless of your allegiance, you can complete your Starwatch challenges to earn free event rewards starting May 10th through May 23rd!
The gods return to the battlefield
Zeus Junker Queen and their other powerful deities are back, as Battle for Olympus makes its return for Overwatch 2 from May 24 through May 30.
Zeus Junker Queen will take on her powerful rivals once again in this explosive Free-For-All. You'll also now be able to gather your friends and build a near-omnipotent team, as Battle for Olympus is now available as a Team Deathmatch ruleset too!
Hero Updates for Season Four
This season includes additional balance updates, including a reworked ultimate ability for Brigitte. First up, the team are making small changes to Sigma, Reinhardt, and Cassidy focusing on pulling back their lethality a little bit.
The team listened to feedback from y'all regarding their changes to Mercy that was introduced in Season 3. While their goal was to make her healing more engaging when saving low-health allies, her sustainability shifted from her mobility to being able to stay alive through her passive and Valkyrie, making her not as fun to play or play against. They're reverting these changes, with a slight adjustment to how the guardian angel works to keep her boosted jump under control.
Next up, the team is looking to address Brigitte's ultimate ability Rally to be more engaging and powerful when she is using the ultimate. Brigitte now gains a fixed amount of recoverable armor and powers her shield up with increased size and health, along with the ability to stun. So, when you hear her battle cry, get ready for some wild brawls.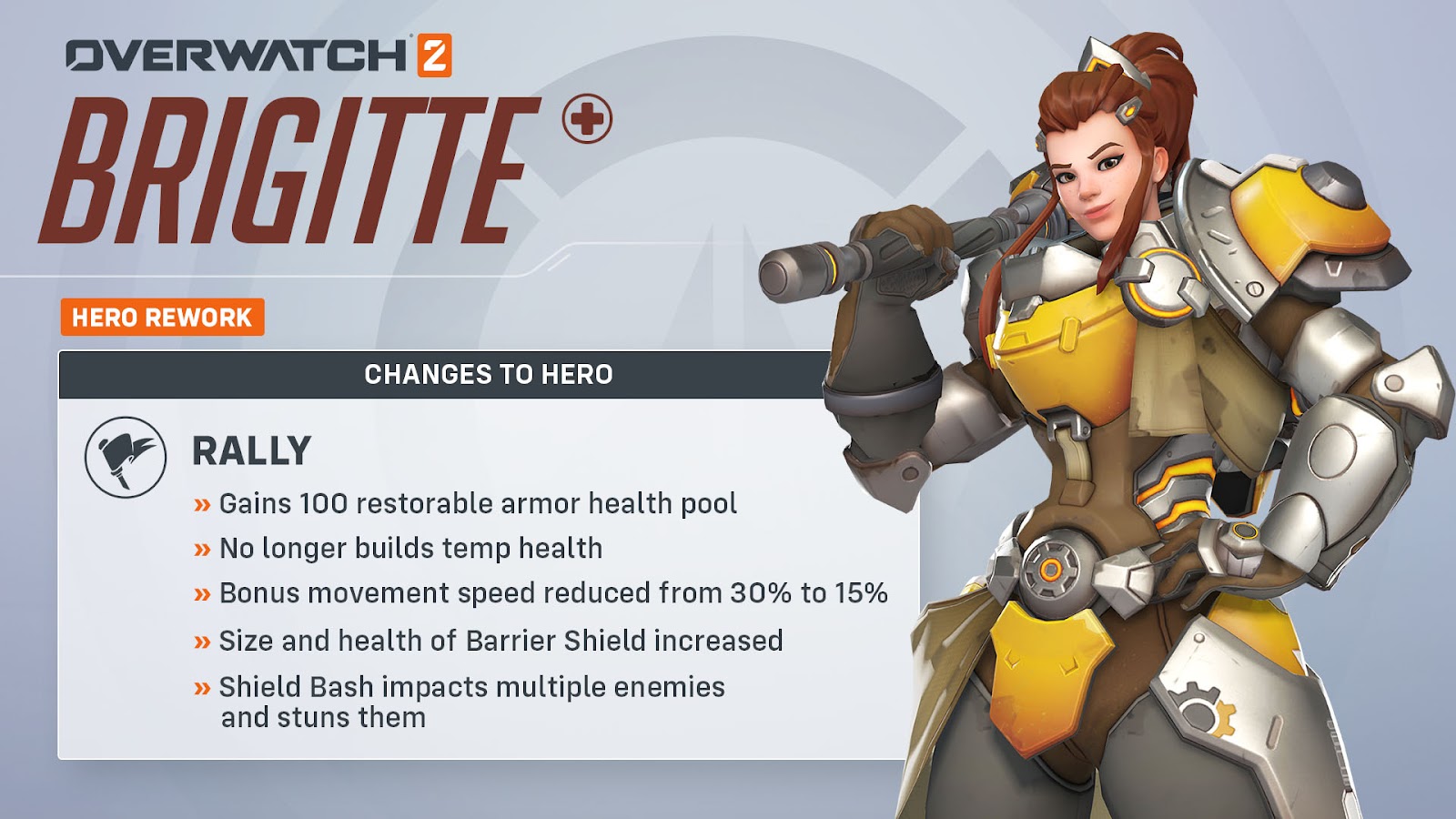 Competitive and Matchmaking updates in Season Four
The team have made additional updates to improve the Competitive experience in Overwatch 2. Starting this season, you'll no longer see a dip in your displayed tier and division as they remove seasonal decay. Also, to help show how close you are to your opponents, the average skill rating of the match will now be displayed at the start of the game.
After the match, you'll be able to see your current win and loss record as you progress to your next competitive update. When you reach competitive updates, you'll be able to see how close you are to the next division in your skill tier.
Finally, the team will be improving the matchmaking experience for when players are backfilled into an Unranked match, prioritizing that players that enter a match in progress are as close to the skill rating as other players in those matches. This should help make sure that each match feels fairer for everyone.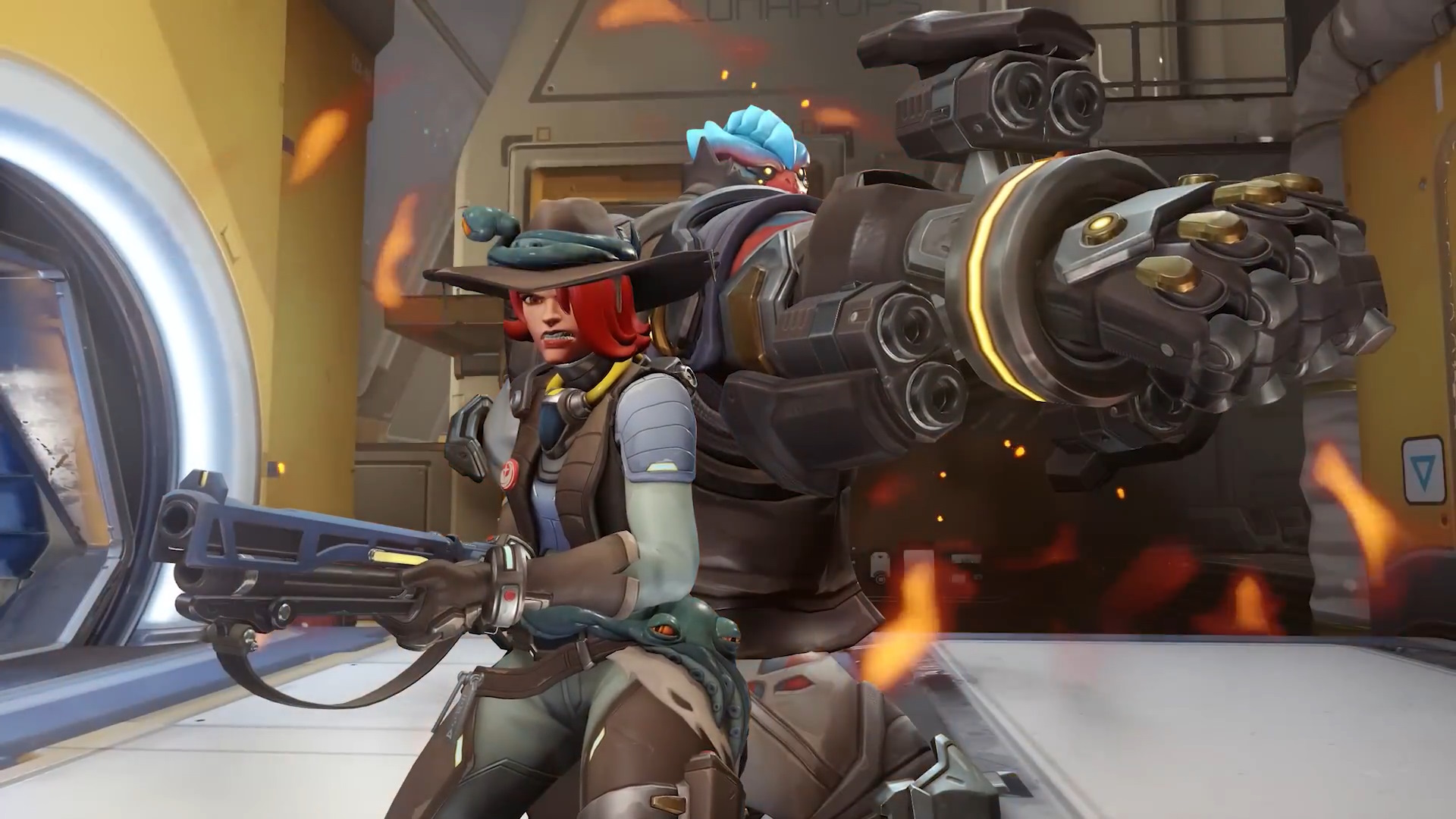 Season Four starts April 12th
This galaxy-sized season begins on April 12th at 2 AM GMT+8, so be sure to log on and try out Lifeweaver next week!