Samsung Electronics has just unveiled its latest offering, the Galaxy Watch6 and Galaxy Watch6 Classic, setting a new standard for smartwatches that cater to users' health and wellness needs. The Galaxy Watch6 series combines holistic health features with powerful performance, all wrapped in a refined and sleek design. With a slimmer bezel, larger vibrant display, and an interactive user interface, these watches offer an impressive array of customizable options to help users meet their goals.
"With the new Galaxy Watch6 and Galaxy Watch6 Classic, we are delivering on our commitment to advanced health monitoring tools, now offering easier access right from the wrist,"

"From sleep and fitness coaching to nutritional insights, Samsung is providing new and convenient ways to help users gain understanding and take action for better health and wellness, every day and every night."

TM Roh – President and Head of Mobile eXperience at Samsung Electronics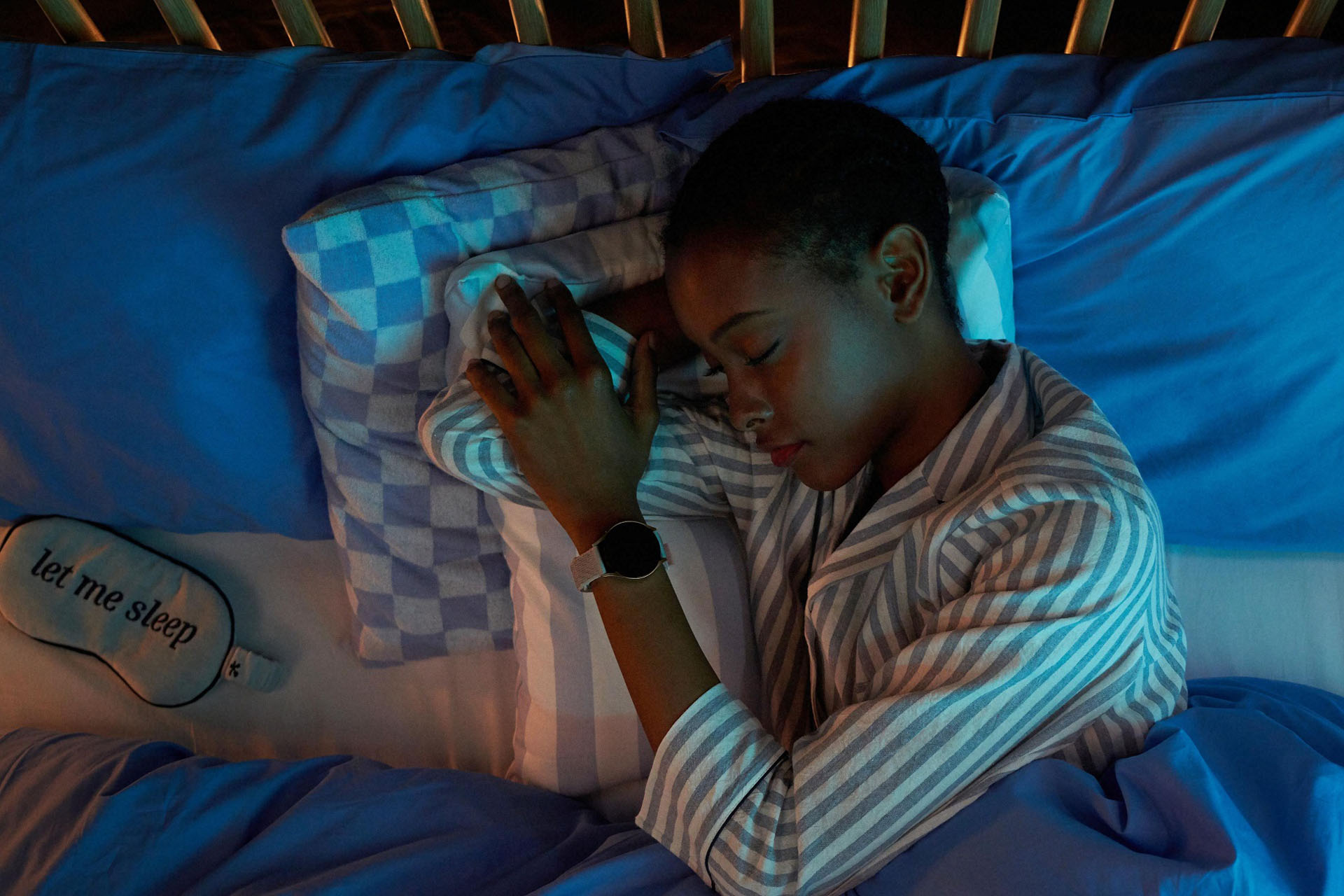 Personalized Guidance for a Healthier You – Starting with Sleep
The Galaxy Watch6 series is more than just a smartwatch; it offers meaningful insights that can lead to positive lifestyle changes. Recognizing the significance of quality sleep, Samsung assists users in optimizing their nightly rest by focusing on three key elements: understanding personal sleep patterns, establishing better sleep habits, and creating a sleep-friendly environment.
Building on cutting-edge sleep and wellness features, the Galaxy Watch6 series now provides in-depth analysis of Sleep Score Factors, including total sleep time, sleep cycle, awake time, physical and mental recovery, allowing users to comprehend their sleep quality each night. Customized Sleep Messages, co-developed with the National Sleep Foundation, deliver detailed feedback on sleep health every morning. Additionally, Galaxy Watch6 introduces Sleep Consistency, showcasing the consistency of users' sleep and wake times, along with a designated Sleep Animal Symbol representing their sleep type.
Enhanced Sleep Coaching empowers users to translate sleep insights into action through tailored instructions, tips, and reminders accessible from both their wrist and paired smartphone. The watch even helps users set the perfect sleep environment by automatically adjusting connected home electronics and activating Sleep Mode to mute notifications and dim screens. The invisible LED infrared sensor delivers valuable health insights without causing light distractions.
Refined Design, Perfectly Yours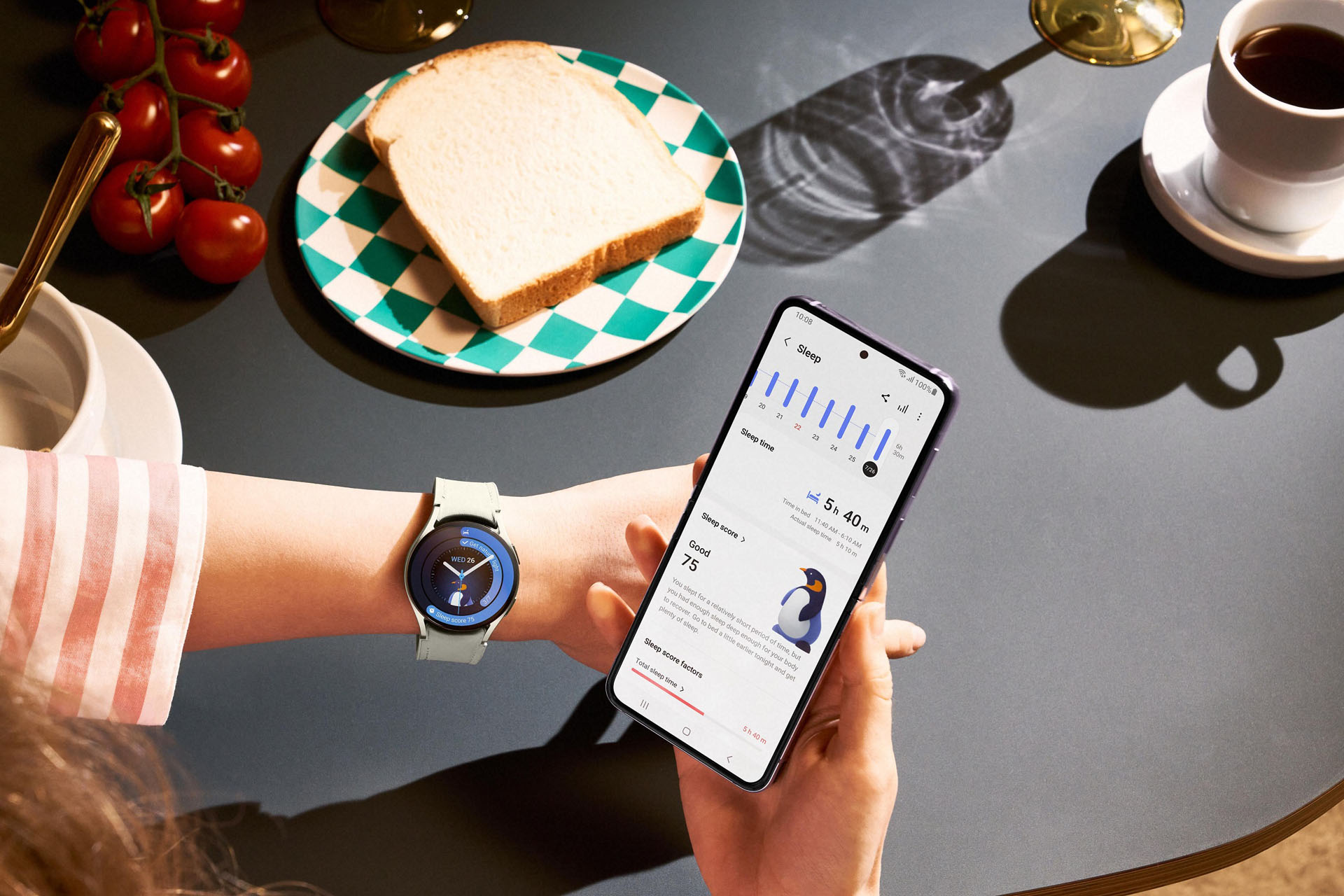 Galaxy Watch6 series elevates the wearable experience with all-new designs that offer better viewing, greater power, and a wider selection of customizable and comfortable options. The 20% larger display makes reading and writing easier, showcasing more content while maintaining a comfortable size. The vibrant, higher-resolution display with a peak brightness of 2,000 nits, along with the Always On Display brightness adjustment feature, ensures visibility even under bright sunlight.
The watches' design enhancements extend to a 30% slimmer bezel for Galaxy Watch6 and a 15% thinner rotating bezel for Galaxy Watch6 Classic, accentuating the signature circle frame's beauty. Users can indulge in creativity with new stylish, interactive, and informative watch faces that make the most of the large display. Additionally, the introduction of one-click bands allows for easy mix-and-match, offering over 704 unique combinations, allowing users to design their perfect watch to suit their preferences.
Maximizing Your Experience Right from Your Wrist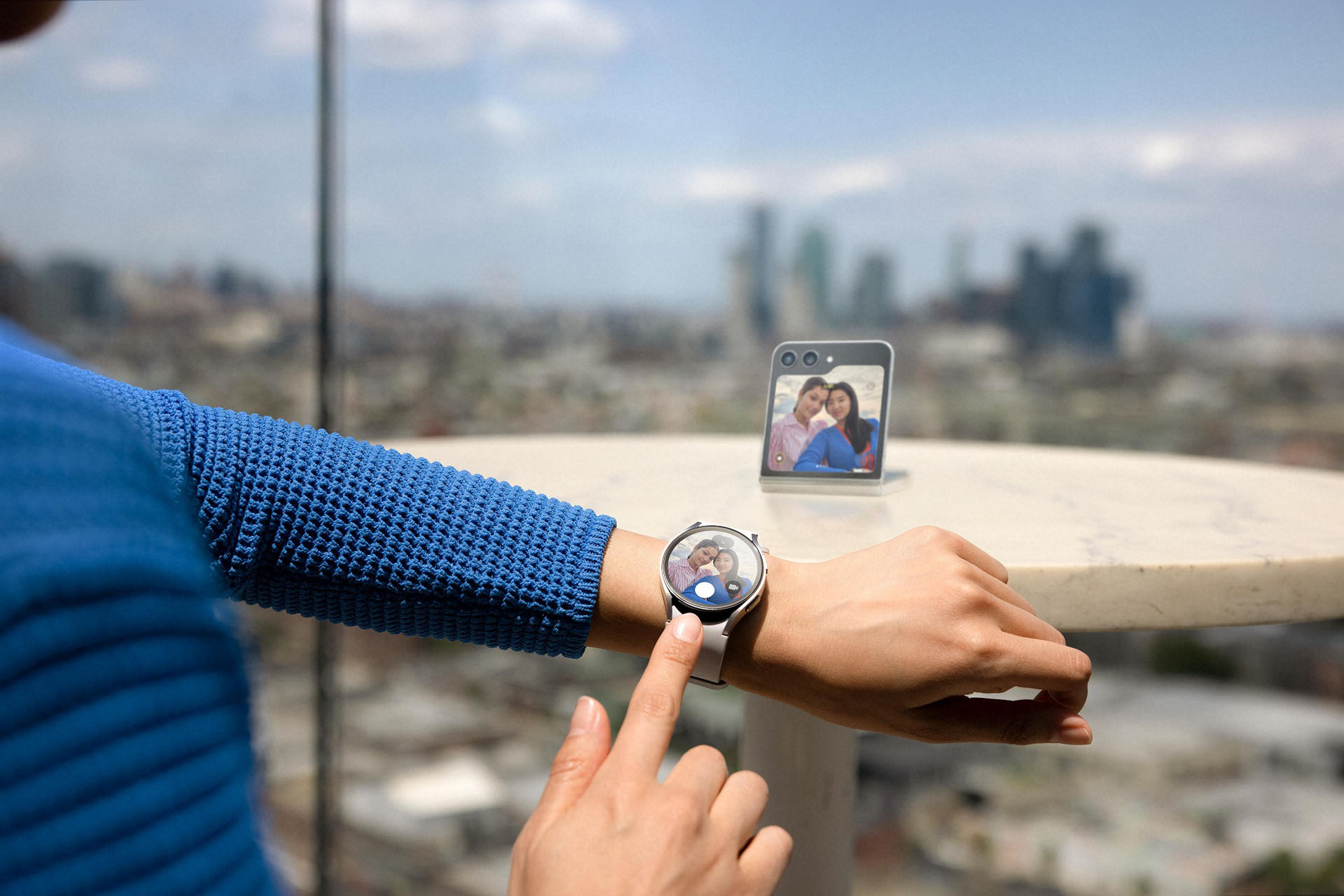 Galaxy Watch6 series empowers users with greater capabilities directly from their wrists. The new Samsung Wallet, combined with Samsung Pay, offers convenient access to payment options. Enhanced Gesture Control enables simple watch management with touch-free shortcuts and app access, enhancing user accessibility and ease.
The series also integrates seamlessly with other Samsung devices, expanding user experiences even further. New apps from Google Calendar and Gmail, exclusively available on Wear OS, keep users productive on the go. Samsung Health updates enable easy tracking of fitness progress and nutritional data. Additionally, users can control a paired Galaxy Z Flip5 camera remotely with the upgraded Camera Controller and toggle the connection of Galaxy Buds2 Pro between Samsung devices via Auto Switch.
With Find My Phone and map support, users can locate their misplaced phone effortlessly. As always, Samsung Knox security platform ensures the security and privacy of personal data on the watch.
Difference between the Galaxy Watch6 and Galaxy Watch6 Classic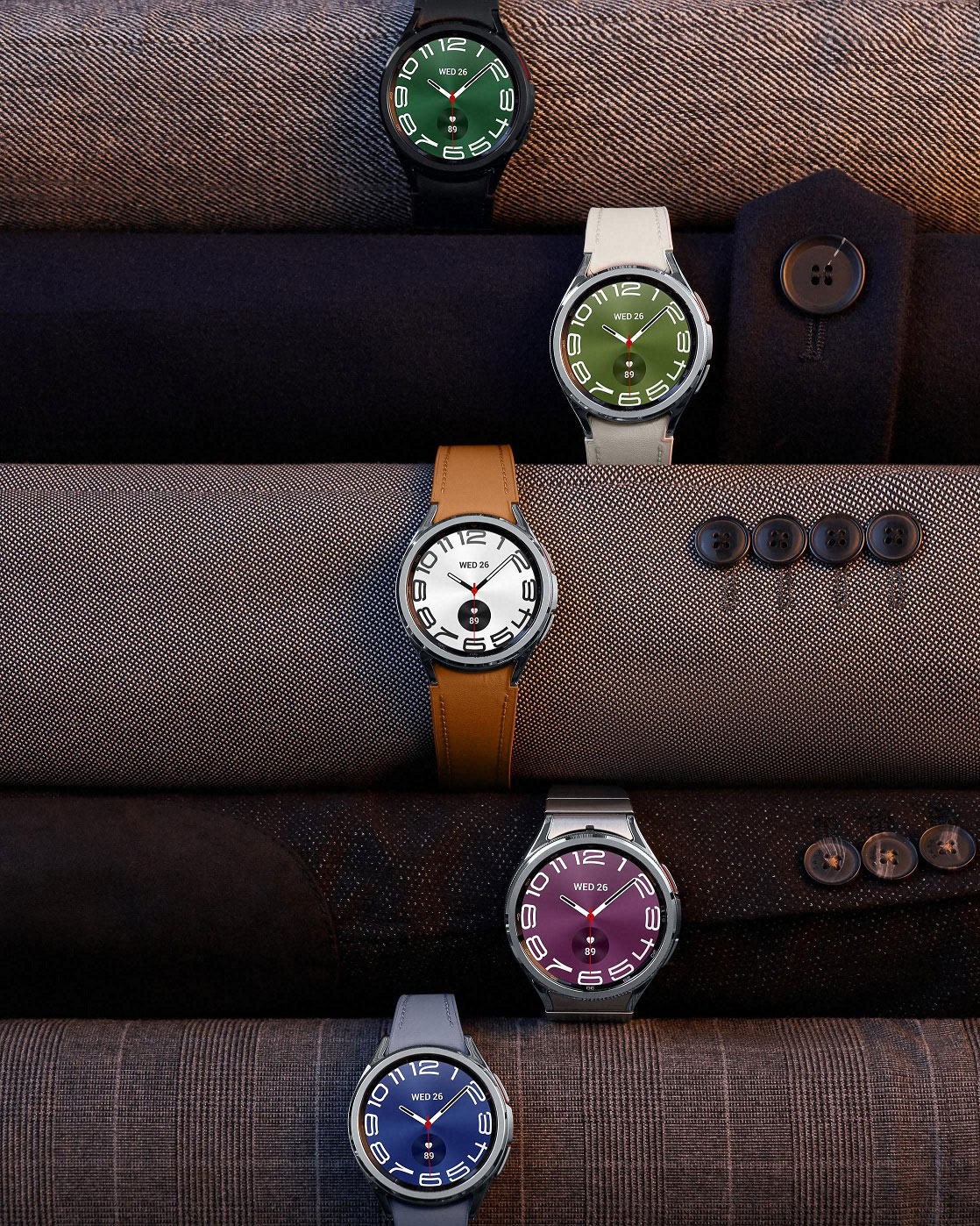 While the Galaxy Watch6 and Galaxy Watch6 Classic share many of the same impressive features, there are some notable differences that set them apart. The Galaxy Watch6 Classic offers a watch bezel and comes in larger frame sizes of 47mm and 43mm, compared to the 44mm and 40mm options available for the regular Galaxy Watch6. Moreover, the Galaxy Watch6 Classic is available in classic black and silver color variants, deviating from the graphite, silver, and gold options offered in the Galaxy Watch6.
In terms of functionality, the Galaxy Watch6 Classic also boasts the 3D Hall sensor, a feature not present in the standard Galaxy Watch6. This sensor enhances the watch's ability to detect movement and positioning, providing users with an even more accurate and responsive experience.
Design-wise, the Galaxy Watch6 Classic exhibits a more rugged appearance, catering to those who prefer a robust and durable style. The inclusion of the watch bezel and the larger frame contributes to its distinct and classic aesthetic, appealing to users looking for a traditional yet advanced timepiece.
Ultimately, both the Galaxy Watch6 and Galaxy Watch6 Classic deliver exceptional health and wellness features, powerful performance, and refined designs. The choice between the two models depends on individual preferences for size, color, and design elements, allowing users to select the Galaxy smartwatch that best complements their personal style and needs.
Please note that the availability, pricing, and features may vary by region and retailer. For the most accurate and up-to-date information, please refer to the official Samsung website or authorized retailers.
---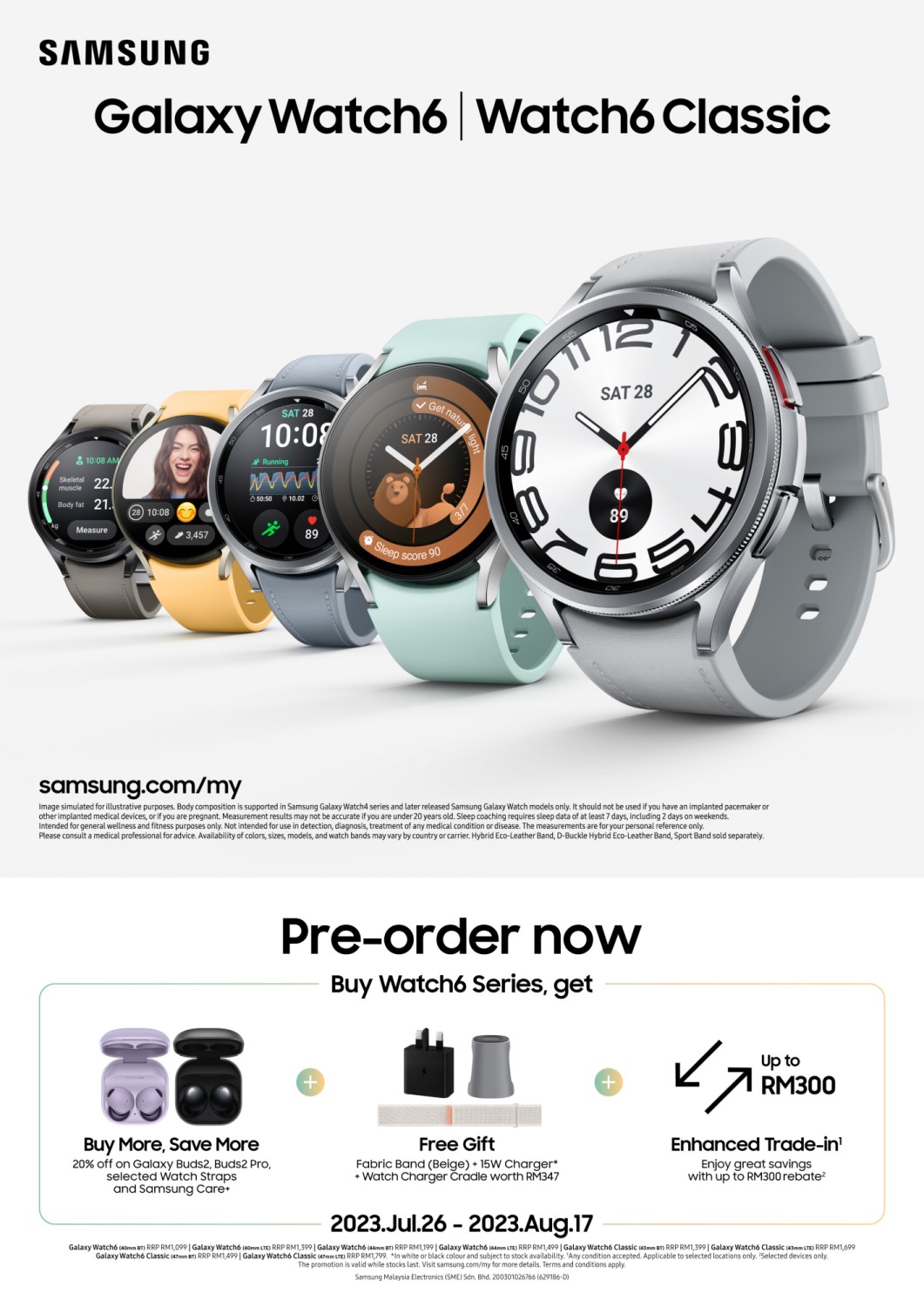 Models
RRP
Colours
Offers(1)
Galaxy Watch6 Classic 47mm LTE
RM1,799
Silver, Black

20% off on Galaxy Buds2, Galaxy Buds2 Pro, Watch straps and SamsungCare+.
Free fabric band, 15W Charger and Watch Charger Cradle worth RM347.
Enjoy great savings with up to RM300 rebate when you trade in.

Galaxy Watch6 Classic 47mm BT
RM1,499
Galaxy Watch6 Classic 43mm LTE
RM1,699
Galaxy Watch6 Classic 43mm BT
RM1,399
Galaxy Watch6 44mm LTE
RM1,499
Graphite, Silver
Galaxy Watch6 44mm BT
RM1,199
Galaxy Watch6 40mm LTE
RM1,399
Graphite, Gold
Galaxy Watch6 40mm BT
RM1,099
(1)The promotion is valid while stocks last. Terms and conditions apply.
(2)Any condition accepted.
---
Galaxy Watch6 and Galaxy Watch6 Classic will be available in Malaysia nationwide from 18 August 2023 onwards.
To learn more about Galaxy Watch6 and Galaxy Watch6 Classic, please visit: www.samsungmobilepress.com, news.samsung.com/my/ or www.samsung.com/my/watches/