The sea-cret is out! FuturLab and Square Enix Collective are krill-ed to announce the SpongeBob SquarePants Special Pack for PowerWash Simulator is arriving this summer. The underwater expansion will be available on Steam, Windows, Xbox One, Xbox X|S, Nintendo Switch, PlayStation 4, and PlayStation 5.
If nautical nostalgia is something you wish for, then you're in luck! The SpongeBob SquarePants Special Pack is a love letter to the source material, created in the distinct style of the original cartoon in collaboration with the team at Nickelodeon.
Exclusively for this Special Pack, we've given the PowerWash character model a marine makeover. You'll fit right in with the crowd as a true Bottomite, with a custom-designed power washer that could rival even Sandy Cheeks' best inventions.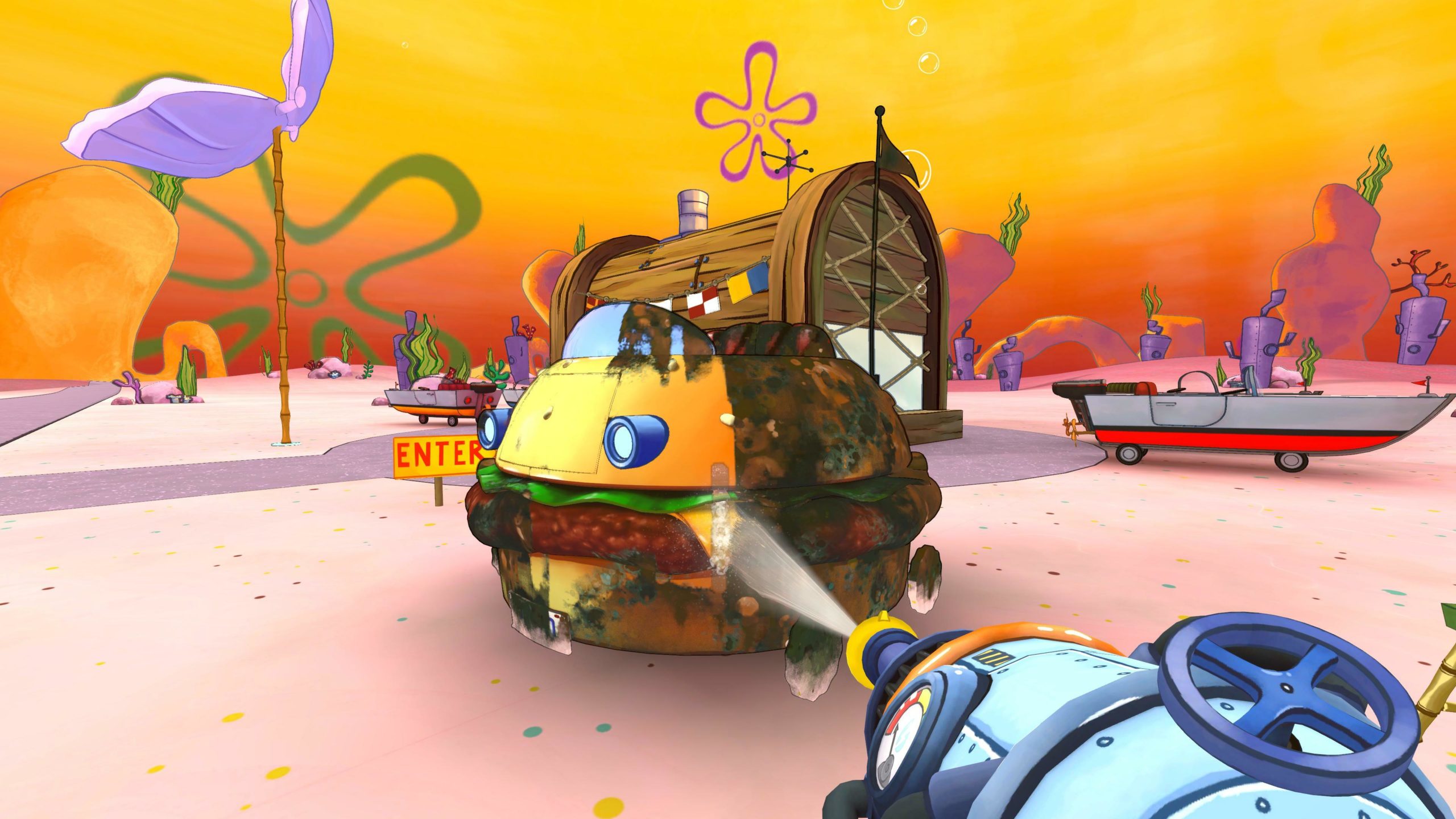 Paid DLC – SpongeBob SquarePants Special Pack
Soak up the sights of Bikini Bottom and get totally absorbed in a mini-campaign spanning across six new maps for PowerWash Simulator, featuring: Conch Street, The Bikini Bottom Bus, The Krusty Krab; The Patty Wagon; The Invisible Boatmobile, and The Mermalair. Plus, they have added ten aquatic achievements to fish for. The residents of Bikini Bottom are left wondering what in the name of Davy Jones' locker happened to their tidy tidal town after a myriad of mysteriously mucky mishaps. Can they get to the bottom of it before it devolves into another mud-slinging match between Mr. Krabs and Plankton? You don't know, you're just there to clean, but it sure makes for great entertainment.
I'm so excited about this Special Pack! Our team has created another faithful IP crossover that is respectful to the source, I think this one in particular really shows how much we care about exceeding expectations to do each IP partnership justice.

James Marsden – FuturLab Co-CEO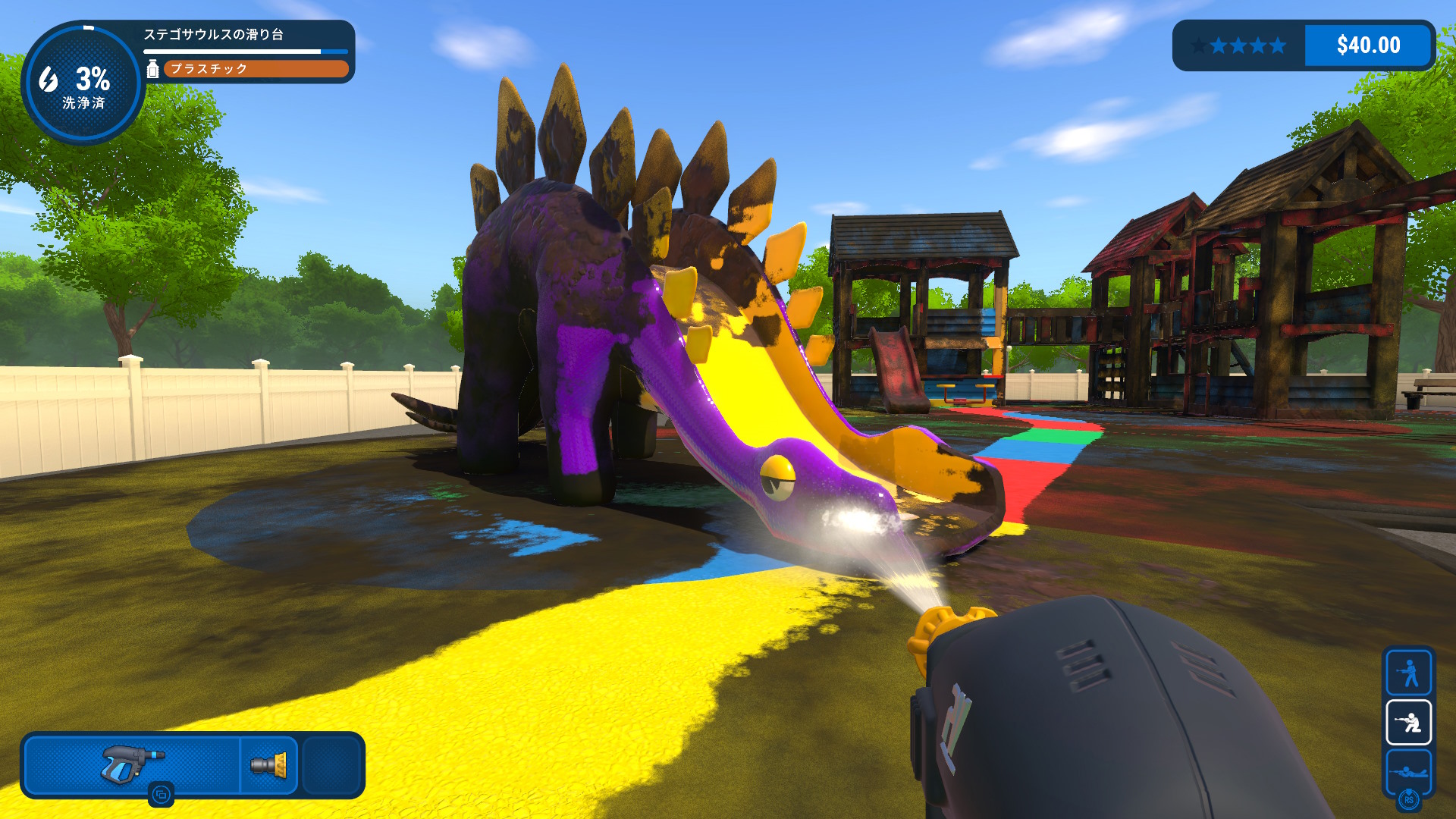 About POWERWASH SIMULATOR
Powerwash Simulator lets players wash away their worries with the soothing sounds of high pressure water. Players can build their very own power-washing business and blast away every speck of dirt and grime that they can find. With a unique take on the simulation genre, Powerwash Simulator focuses on player relaxation and escapism.
From casual, clean freaks to players looking to get into the nitty-gritty, everyone can pick up and play to feel immersed – relaxation, satisfaction, guaranteed. Square Enix Collective and FuturLab are excited to further expand the game with regular updates and much more to come.
— Xbox UK (@xboxuk) May 18, 2023
FREE DLC CURRENTLY AVAILABLE
Your PowerWashing services are needed in Midgar. Experience Final Fantasy VII like never before as you're commissioned to clean up some of its most iconic vehicles and locations. Combine the supersoothing fun of the PowerWash Simulator with the gritty and gripping world of Final Fantasy VII.
Whilst some seek the thrill of adventure, others prefer good clean fun – that's where you come in! Grapple with grime in the ultimate quest to defeat all dirt covering Croft Manor and its grounds, along with Lara's trusty vehicles.