Mind Labyrinth VR Dreams
Publisher Oxygene Media has announced the official release date of Mind Labyrinth VR Dreams for PC with Oculus Rift and Touch support and reveal in preview their very important endorsement. The title is realized with the collaboration of the prestigious SHRO – Sbarro Health Research Organization – from Philadelphia – who believe in the powerful impact that VR can have not only for entertainment purposes but also for even higher and more scientific use cases such as medical treatment.
About the Game.
Through this journey, the player will also be able to find different runes. With the press of a button and aiming them, he'll be able to reveal inspiring phrases and quotes and it will be interesting to find all the runes hidden in each scene. Runes aren't the only thing placed in every scene, though.
After a random time, in every scene will spawn what we call an "opportunity." The opportunity is a glowing sphere the player will need to find and collect, and if he'll be able to find all the 10 opportunities, he'll be able to unlock the last level, which is some kind of Paradise that the less-meticulous players will not be able to access.
To improve the level and quality of immersion, the game also has different interactable objects, so motion controllers will not be wasted. The player will be able to physically press buttons to open gates, open chests to find out what's inside, light fireworks with a candle or even pick up a statue and put it on the right spot to open an hidden cave.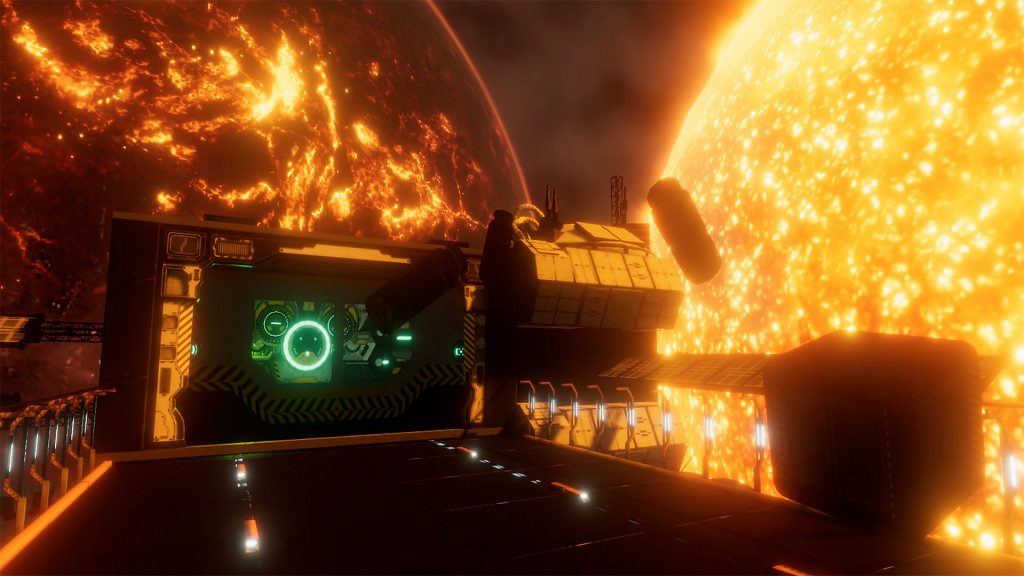 Launch Info.
Mind Labyrinth VR Dreams will be released on the main PC VR platforms such as
Steam
and
G2A
on
October 15th
, 2018 and in the
Oculus Store
on
October 16th
. There will be a special 10% discount on G2A for D1 and Mind Labyrinth VR Dreams will be game of the day for the entire duration of October 15th on this marketplace.
Mind Labyrinth VR Dreams
will also be released on
PlayStation 4
for the headset
PS VR
with tracked Dualshock 4 supports and optional 2 tracked PS Move supports by the
end of October 2018
in Europe and the Americas.