Bloodroots developed by Paper Cult is an isometric style game (Top view) fighting enemies using any means necessary. And by any means we mean, the entire world design from wood plank fence, barrels, wheels, riding wagons, and sword!
A new fast-paced action game for both PC and consoles, no other announcements has been made yet.
The first impression the game gave is that off a mixture between isometric Diablo camera angles and the wacky designs of Jackie Chan cartoon: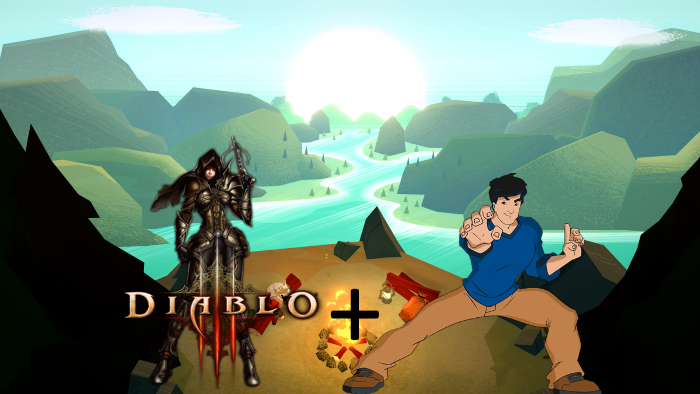 Description
Betrayed by his partners and left for dead, Mr Wolf is hell-bent on enacting his revenge alone but is vastly outnumbered. Thankfully for Mr Wolf, in Bloodroots, the world is your weapon. In this relentless action game, you'll choreograph spectacular, ultra-violent combos by making use of everything around you, from hatchets to ladders, to…carrots? It's basically, improvise or die, as Mr Wolf fights his way to the center of the mystery: why was he betrayed?
History
Paper Cult is an indie video game company based in Montreal that focuses on innovation and fast-paced action games. Founded in 2014 by longtime friends Raphael Toulouse and Michael Emond, Paper Cult soon started working on their first game: Fat Mask, a local multiplayer game which released in May of 2017. Since then, new contributors have joined in and started working on the team's new ambitious project, Bloodroots.
Features
A world overflowing with tons of unique tools that not only change the way you fight but how you get around
Improvise the most deadly combos and compete for fame on worldwide leaderboards
Fight your way through a variety of hand-crafted levels, from forests to mountaintops
Experience a twisted Western revenge tale with a deranged cast of charactersAs of now, there is no official launch date yet for the game.