A blockbuster line up for the month of October.
The month of October brings up a list of high profile games. There will be a list of sequels that have high expectation to live up with. Without further ado, here are some highlights.
Middle-earth: Shadow of War (Retail & PSN) – October 10
Our first sequel is non other from Middle Earth. Middle Earth: Shadow of War is the sequel to Shadow of Mordor. With a great success for Warner Brother studio, it was no surprise that a sequel would appear. Shadow of War continues where Shadow of Mordor left off with a revamped nemesis system and all new mechanics. The game made quite an impression and lets hope it lives up to it's hype.
Friday the 13th: The Game (Retail) – October 13
Base on the movie, Friday the 13th has seen big success being release on the PC early this year. Fans of survival horror and online multiplayer survival will love the homage it pays to the movie. Also it is no better time as Halloween is just around the corner. Muahahahaha
The Evil Within 2 (Retail & PSN) – October 13
Another Halloween game. The Evil Within was a surprise when it was release and garner a cult of fans with its twisted mind bending horror. The trailer shows that The Evil Within 2 will be even more bonkers. Fans of the series will be in for a thrill of their lives.
Gran Turismo Sport (Retail & PSN) – October 17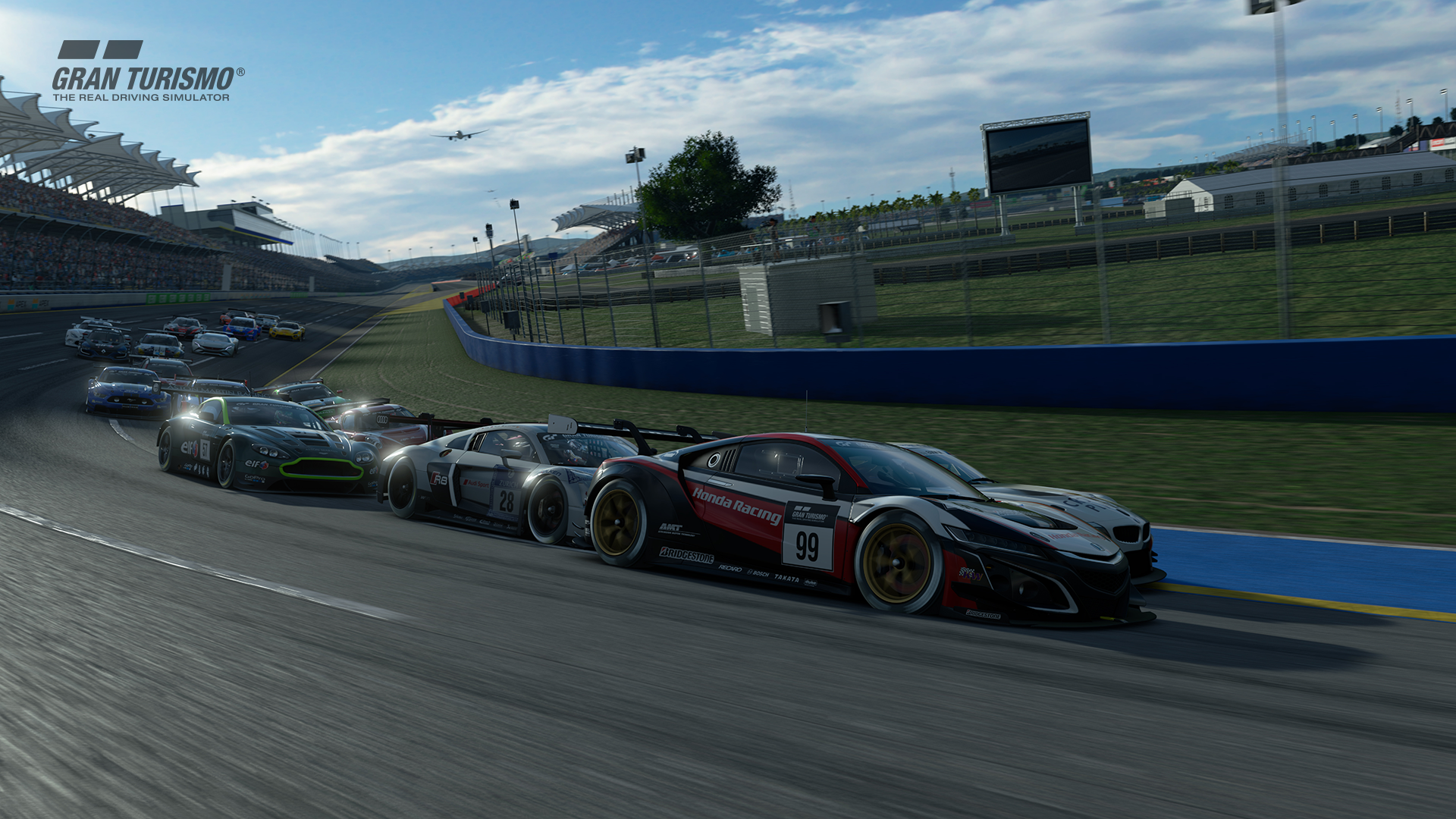 Well it have arrived. The much anticipated racing simulator Gran Turismo Sport have fans all jumping with joy. Basically abandoning the numbering naming format, the game has been impressing fans around the world from E3 to PSX. So grab your helmets and steering wheel, it time to get on the track.
South Park: The Fractured But Whole (Retail & PSN) – October 17
After the kids at South Park manage to finish the Stick of Truth, they moved on to another theme. It is time to put on your costumes and enter the world of superheroes. South Park: The Fractured But Whole is the much anticipated sequel to South Park: The Stick of Truth. With all new superpowers (Farts are still in there), a new battle system and same humor from Matt Stone and Trey Parker, this will be one game which will make a heroic entrance in the month of October.
Assassin's Creed Origins (Retail & PSN) – October 27
After going to Old London the last time, it is now time to explore Egypt in Assassin's Creed Origins. Reveal during E3 this year, this game has all the makings of a great Assassin's Creed game. Mix with history and fantasy enemies, I am sure fans will be enjoying jumping into haystacks in this game.
Wolfenstein II: The New Colossus (Retail & PSN) – October 27
The Wolfenstein reboot was met with skepticism when it was first announce. Even though it not did exactly do well in sales, critics and fans mostly game positive reviews which somehow convinced Bethesda to buy over id Software and make a sequel to Wolfenstein. Wolfenstein II: The New Colossus made quite a splash in this year E3 and with a amazing reveal trailer. With Bethesda's touch of magic, lets hope that this game improves and lives up to the hopes of many.
Well there are some big names in October, I am sure every game will be busy this month (me included). Here are also some other game hitting the shelf's and PlayStation Store this October.
October 2
theHunter: Call of the Wild (PS4 – Retail & PSN) – October 2 (NA & EU)
October 3
Batman: The Enemy Within Season Pass Disc (PS4 – Retail) – October 3 (NA)
Battle Chasers: Nightwar (PS4 – Retail & PSN) – October 3 (NA & EU)
Dragon's Dogma: Dark Arisen (PS4 – Retail & PSN) – October 3 (NA & EU)
October 5
A Hat in Time (PSN)
Raiden V: Director's Cut (PSN)
October 10
Cyberdimension Neptunia: 4 Goddesses Online (Retail & PSN)
Raid: World War II (Retail & PSN)
Touhou Kobuto V: Burst Battle (Retail & PSN)
October 17
Elex (Retail & PSN)
Rogue Trooper Redux (Retail & PSN)
WWE 2K18 (Retail & PSN)
October 24
Hidden Agenda (Retail & PSN)
Just Dance 2018 (Retail & PSN)
Nights of Azure 2: Bride of the New (Retail & PSN)
Rapala Fishing Pro Series (Retail & PSN)
Yomawari: Midnight Shadows (Retail & PSN)
October 31
Beast Quest (Retail & PSN)