Pillars of Eternity II: Deadfire Ultimate Edition will be coming to the PlayStation 4 and Xbox One next year, on January 28, 2020. Published by Versus Evil and developed by Obsidian Entertainment, the launch will include DLC's "Beast of Winter," "Forgotten Sanctum," and "Seeker, Slayer, Survivor".
Recover your soul
An awakened ancient rogue god Eothas is laying waste to anyone in his path. Join up with your companions to uncover and hopefully stop the rogue god's machinations.
Explore the enormous world freely with multiple possibilities with more meaningful choices, meet new casts of characters and even detailed character customization.
Key Features
Players can choose between the classic Turn-Based Mode or Classic Real-Time battle with a pause option
Spend over 100 hours of gameplay in each playthrough
With over 1000 class permutations to become who you wanted to be
Gather up your parties and customize your companions with multiple classes and abilities. Bear witness to their personal growth, reactions, and interactions depending on the player's choices.
The game has been set for digital pre-order via PlayStation Store and Microsoft Store with the physical copies and Ultimate Collector's editions will be released by THQ Nordic, pricing at $59.99 / €59.99/ 249.89 MYR.
Ultimate Collector's editions come with the following:
Game copy
10-inch Od Nua Statue
Spacepig key chain
Metal-optic 3D Sticker
Premium box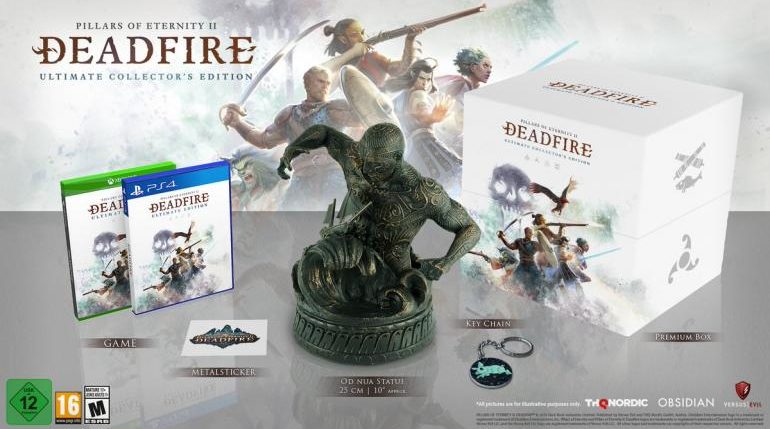 The game is set for launch for PlayStation 4 and Xbox One on January 28, 2020. There's no word on the Switch version yet (if it's coming at all).