Path to Nowhere, the thrilling tower defense-based tactical mobile game from AISNO Games, is ushering a new event into DisCity just in time for the holidays! This new event begins now and lasts until January 3rd, 2023, and includes special holiday log-in rewards, event quests, and a glimpse into future story content for Path to Nowhere.
In this new event, players participate in limited time mini-games and event quests to find clues and uncover the truth about a mysterious crime in DisCity. Like previous events, players can obtain highly coveted Hypercubes, a special Summer Dream avatar frame, and the event-exclusive A Rank for free.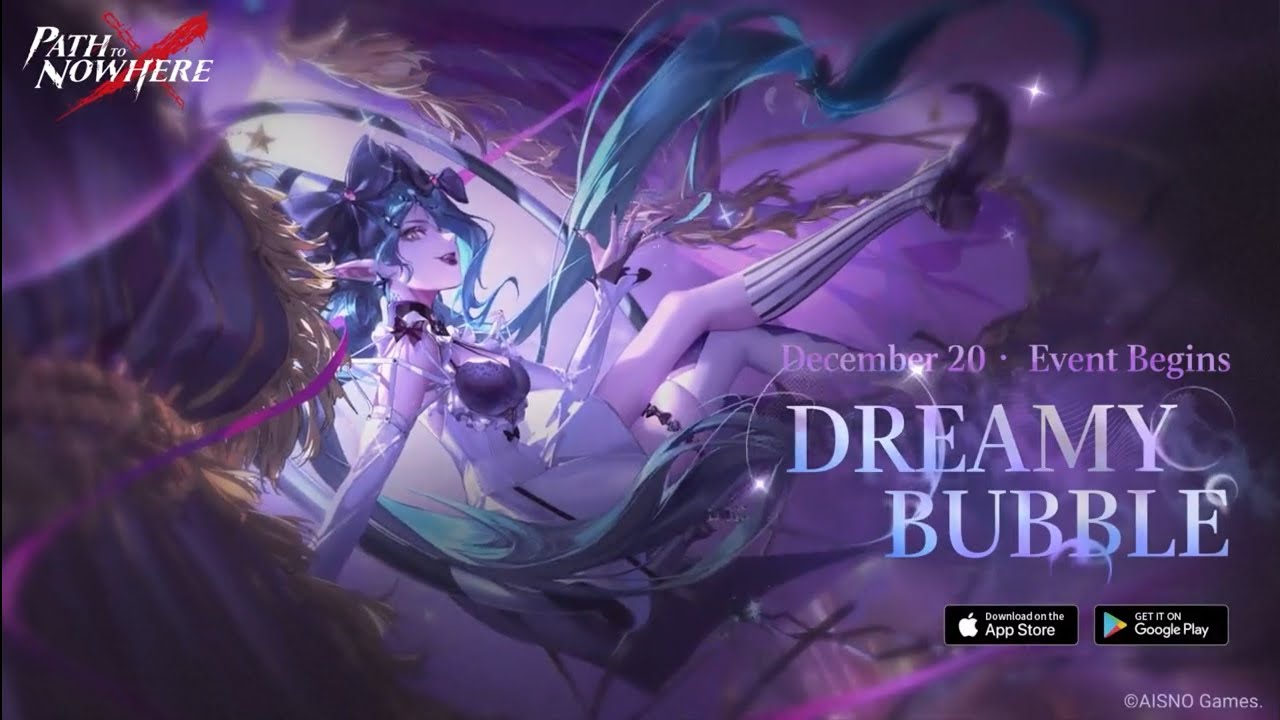 Path to Nowhere also introduces two new Sinners to the roster of available characters to add to the already burgeon roster of characters:
The stylish and trendsetting Umbra S Rank Serpent (VA: Christina Costello[EN]; Kaoru Sakura[JP]) and the deceivingly cute Fury A Rank Mess (VA: Christina Costello[EN]; Reina Kondo[JP]) is available to obtain through a limited time rate-up banner. Additionally, the hammer wielding master craftswoman Mess is available to obtain through event participation entirely for free!
New attire is also available to purchase from the Supply Office for a limited time. This includes swimsuit costumes for the master of stratagem herself, Eirene, and the ambitious Roulecca.
■ [Attire Purchase] Time-limited Offer
⏰12.20 14:00 – 1.3 4:59 (Server Time)
The 3-star attire [Eirene: Seaside Sunrise], 2-star Attire [Roulecca: Seaside Desserts Corner!] will be available for purchase for a limited time.https://t.co/0eprETR84u#PathtoNowhere #DreamyBubble pic.twitter.com/NU5zCrxRvr

— Path to Nowhere (@PathtoNowhereEN) December 17, 2022
About Path to Nowhere:
Path to Nowhere is a tower defense and real-time strategy game that features striking character designs and enough gritty attitude to poke an eye out. Players assume the role of the Chief of the Minos Bureau of Crisis Control (M.B.C.C.), who must enlist a team of criminals with supernatural powers known as Sinners. By commanding the Sinners, players fight for the forces of good against otherworldly and cosmic threats. By pairing RTS-style movement with the tactical elements known to the tower defense genre, players can strategically move Sinners in battle according to monsters' attack path and a stage's terrain. The variety between Sinner powers adds an extra layer of stratagem to Path to Nowhere's already dense tactical systems that makes it wholly unique.
Path to Nowhere released in China last August and quickly became one of China's top grossing free-to-play mobile games. To date, the game has achieved over 2.5 million global registered players outside of China. Path to Nowhere is available now as a free download for Android and iOS devices via Google Play and the Apple App Store.