BANDAI NAMCO Entertainment Asia announced Park Beyond, a brand-new take on theme park management simulation developed by German-based studio, Limbic Entertainment. Announced for PlayStation 5, Xbox Series X|S, and PC, and will release in 2022.
What if your imagination was the only limit to create the theme park of your dreams? What if the people you met made technology, money, and gravity irrelevant obstacles? Take on a journey where you'll learn to imagine, build and manage parks so uniquely bold
that their legacy would live on forever.
"We are thrilled to announce PARK BEYOND today together with BANDAI NAMCO Entertainment Europe. It´s our ambition to combine deep management gameplay, a story campaign full of twists and turns, player creativity and our very own idea of 'impossification' into a modern game experience, Designing, creating and building rides and coasters which defy reality is extremely rewarding and our team has tons of fun bringing this vision to life and we can't wait for players to try it out themselves!"

Stephan Winter – CEO at Limbic Entertainment
Park Beyond is a modern theme park game, allowing players to create impossified rides, with deep park management gameplay that expands the genre to consoles while delivering a new type of experience for PC players.
Your creativity is the only limit to easily build and modify your theme parks. Use the modules at your disposal to create unique attractions with thousands of combinations and bring a dash of impossibility for an additional twist that will delight your visitors.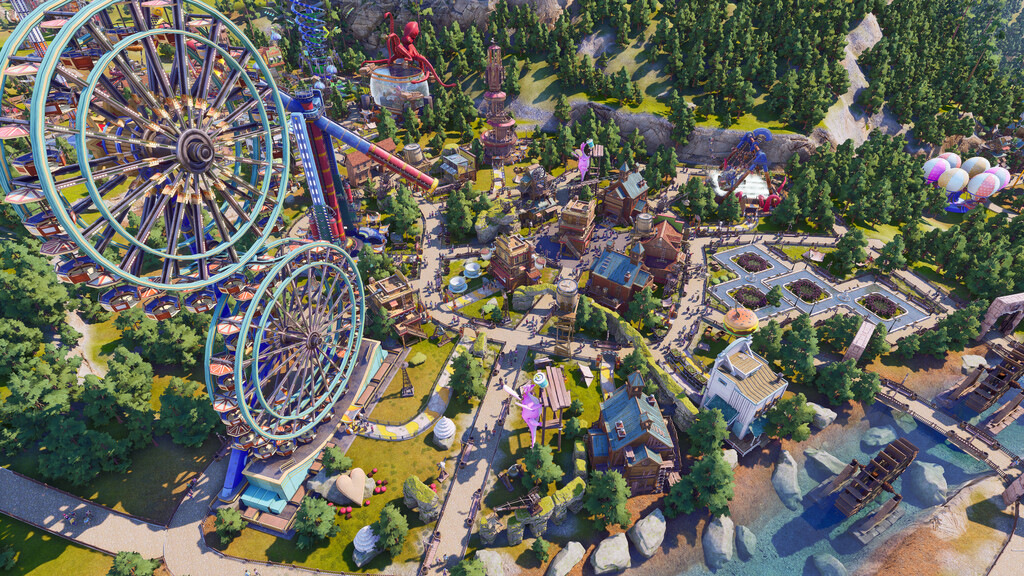 Park Beyond will also come with a story mode where you'll get the opportunity to meet a colourful cast of characters, allies, and enemies, that will help you forge your own legend in the park industry. Take part to the pitch meeting to define your mission objectives and learn more about the park management mechanics along the way.
"PARK BEYOND is the next step for BANDAI NAMCO Entertainment Europe in its strategy to create exciting new content for players worldwide. PARK BEYOND will deliver a completely fresh experience that will bring its share of fun and will sparkle players' imagination and creativity, Lead by an extremely talented and seasoned team at Limbic Entertainment, PARK BEYOND will benefit from their years of development know-how to bring a deep yet enjoyable game to both new-gen consoles and PC."

Hervé Hoerdt – Senior Vice President Marketing, Digital, Content at BANDAI NAMCO Entertainment Europe