It's a good thing being headless doesn't stop The Beheaded from enjoying some nice wall meat. The hero of Dead Cells will need all the help he can get when Dead Cells: Return to Castlevania launches on PC, PlayStation, Xbox consoles and the Nintendo Switch on March 6th for $9.99. Get an early look at a full minute's worth of vampire-slaying action by watching the brand-new gameplay reveal from the Nintendo Direct – featuring Richter Belmont, Alucard, and plenty of soon-to-be-dead undead – below.
Pre-orders for the legendary crossover between indie gaming's favorite flame-headed hero and Castlevania's vampire-slaying badasses are now available on the Nintendo Switch and PC via the Epic Games Store. Anyone new to Dead Cells who wants to get in on the action can also take advantage of some sizable discounts. A bundle including Dead Cells and the Return to Castlevania DLC is available for $22.99, while another including the base game and all released DLC will be available for $31.99 (price may vary slightly between regions and platforms). Check your preferred platform's store for the Dead Cells: Return to Castlevania Bundle (Dead Cells + Return to Castlevania) and the Dead Cells: Medley of Pain Bundle (Dead Cells + all DLC).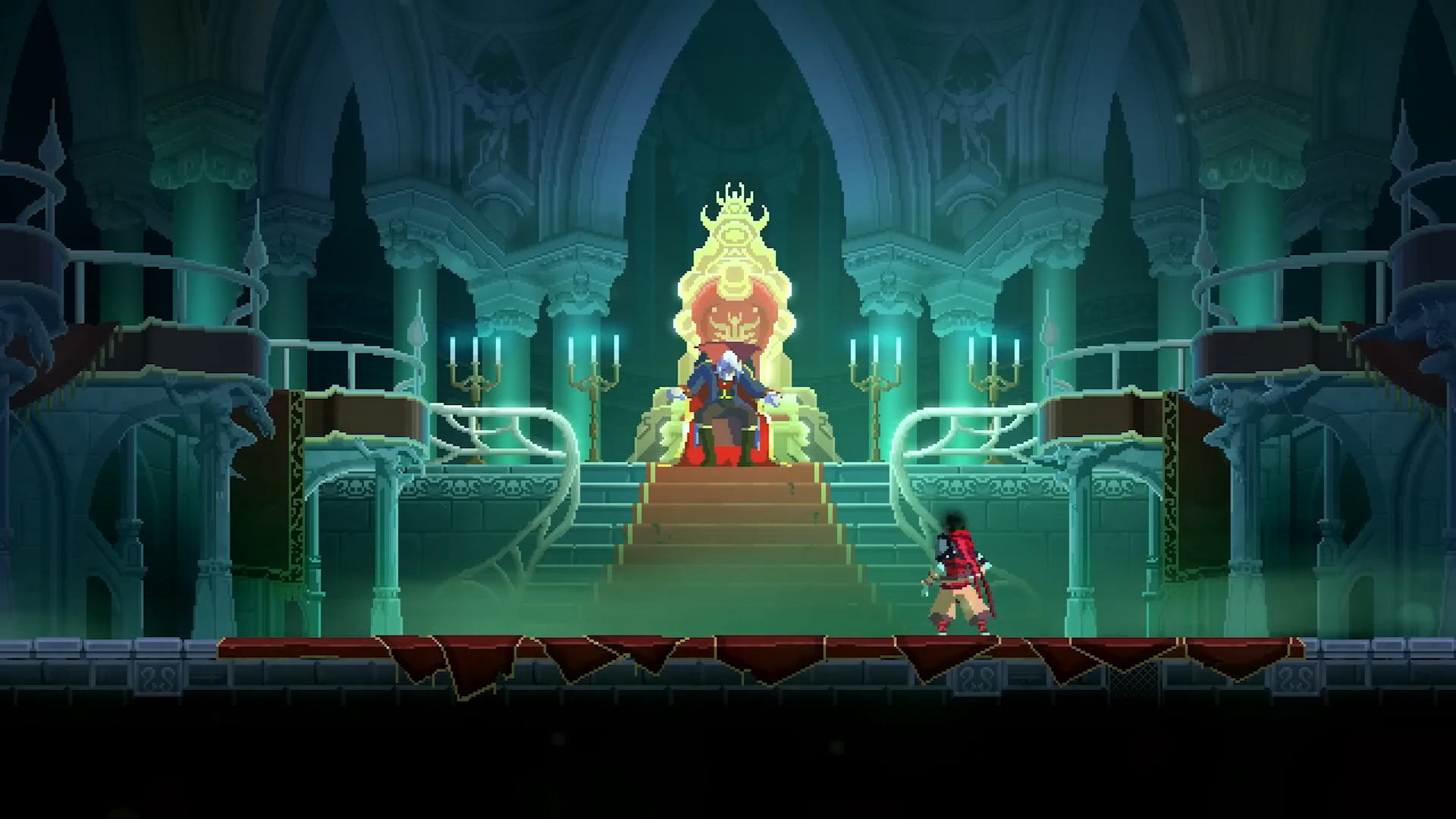 Front and center in the trailers are the inhuman enemies that The Beheaded will face down. Werewolves, blood-suckers, spooky scary skeletons, and more are in the way of brand-new loot. Thankfully, Richter and Alucard have given our hero some new toys and abilities that make quick work of these formidable foes. Use Castlevania's iconic weapons, including the Throwing Axe and Vampire Killer to dispatch monsters, all while teleporting behind enemies with a swing of Alucard's sword.
However, you'll need more than fancy tools when facing off against some of Dead Cells: Return to Castlevania's bosses, including Dracula and Death himself, who players will be able to face for the first time in 15 years. In these battles across two new biomes and featuring a host of new weapons and enemies, players will need to use their wits and calm their nerves to achieve victory against some of humanity's greatest enemies.