The question that EXOR Studios has been hearing the most after the release of the Overwhelmingly Positive Steam-rated The Riftbreaker: Prologue has been – "When is the game finally coming out?" EXOR Studios is one step closer to answering this question, as the game is headed for a simultaneous release on PC and consoles this Autumn.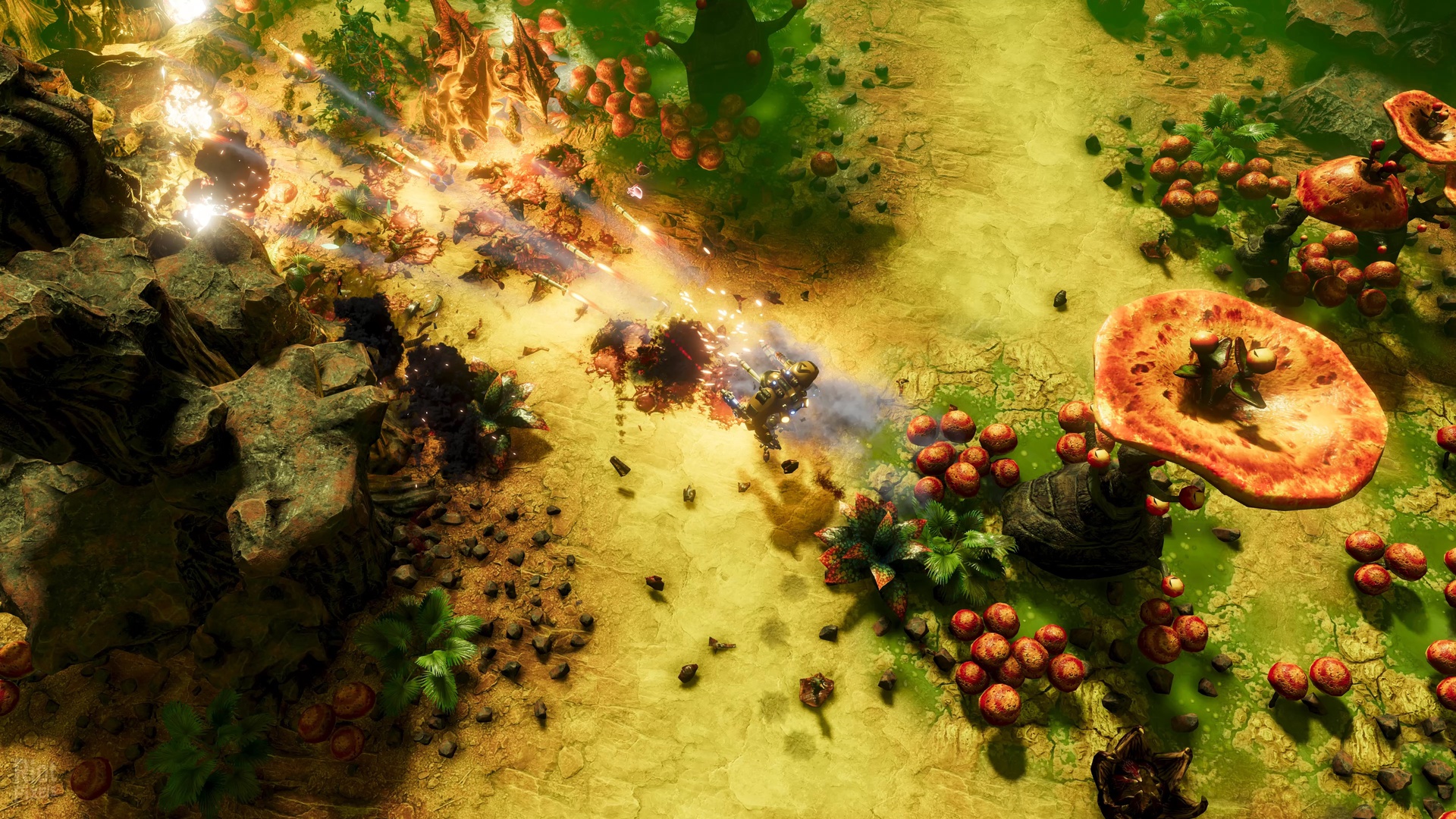 They are also proud to announce that the range of digital storefronts that the game will be available on has been expanded with the addition of the Epic Games Store. Thanks to EXOR Studios' partnership with Maximum Games, players around the world will also be able to own The Riftbreaker on a physical disc on PlayStation 5 and Xbox Series X|S. The PlayStation 4 and Xbox One versions will be released at a later date.
Get ready for The Riftbreaker, a fast-paced mix of a base-building strategy, survival and action RPG.

Travel to a distant planet and prepare it for human colonization. Your mission begins Fall 2021 on the Epic Games Store. https://t.co/gxPsR3C5OM pic.twitter.com/WotKgV7VQU

— Epic Games Store (@EpicGames) April 22, 2021
The Riftbreaker mixes base-building, survival, exploration, and intense action on an exotic, alien planet. Learn more about the broad variety of skills and weapons that will be available in The Riftbreaker and get a glimpse at how intense the action really gets in the Weapons Trailer
The latest trailer is also accompanied by a fresh pack of high-resolution screenshots. Of course, the developers haven't forgotten about editors and content creators, and have prepared something for them, as well. A preview build under the code name "Alpha 5" is now ready and includes the dynamically generated Survival Mode unavailable in the free prologue.
Still haven't had enough of #Riftbreaker? @TacticalFriedRi is live right now at https://t.co/Ttwsq4uJ3T and we heard he has some Alpha keys to give away!#indiedev #gamedev #gaming #stream #live #indiegame pic.twitter.com/F6PJhimnWD

— EXOR Studios (@EXORStudios) April 22, 2021
A short sneak peek of what's new in preview "Alpha 5":
A completely redesigned and expanded Research Tree

Fierce new enemies in the Survival Mode

Rebalanced Survival Mode game difficulty

New mech skills and upgrades

Experience lots of new tweaks and improvements to current features!