In celebration of Hyper Light Drifter's seventh anniversary this month, Gearbox Publishing and Heart Machine are proud to reveal a first look at gameplay for Hyper Light Breaker, the highly-anticipated Hyper Light 3D co-op rogue-lite adventure now set to launch in Steam Early Access in Fall 2023.
In this new adventure, you become a Breaker, a mercenary tasked with entering the Overgrowth, a world in disarray within the Hyper Light universe. Either solo or with up to three fellow Breakers, players will explore large procedurally-generated biomes in a vibrant open world, encounter brutal monsters, create new character builds, fight against mysterious bosses known as Crowns, and overthrow the ominous Abyss King.
Hyper Light Breaker will bolster the mysterious universe of Hyper Light, with vast, everchanging open worlds with distinct micro-biomes, brutal enemies, a wide array of unique weapons and hidden secrets

Alx Preston – Hyper Light Drifter Creator and Heart Machine Creative Director
Using a combination of fast-paced hack-and-slash combat, ranged weaponry and gadgets, players can expect to fight through and explore a wide array of procedurally-generated open worlds. Though you'll start your journey trying to help the settlement, it's clear that there's something sinister in this long-forgotten land. Only through tenacity and rigorous exploration will you uncover the dark truths of the Crowns, The Abyss King, and this brutal, eerie new landscape.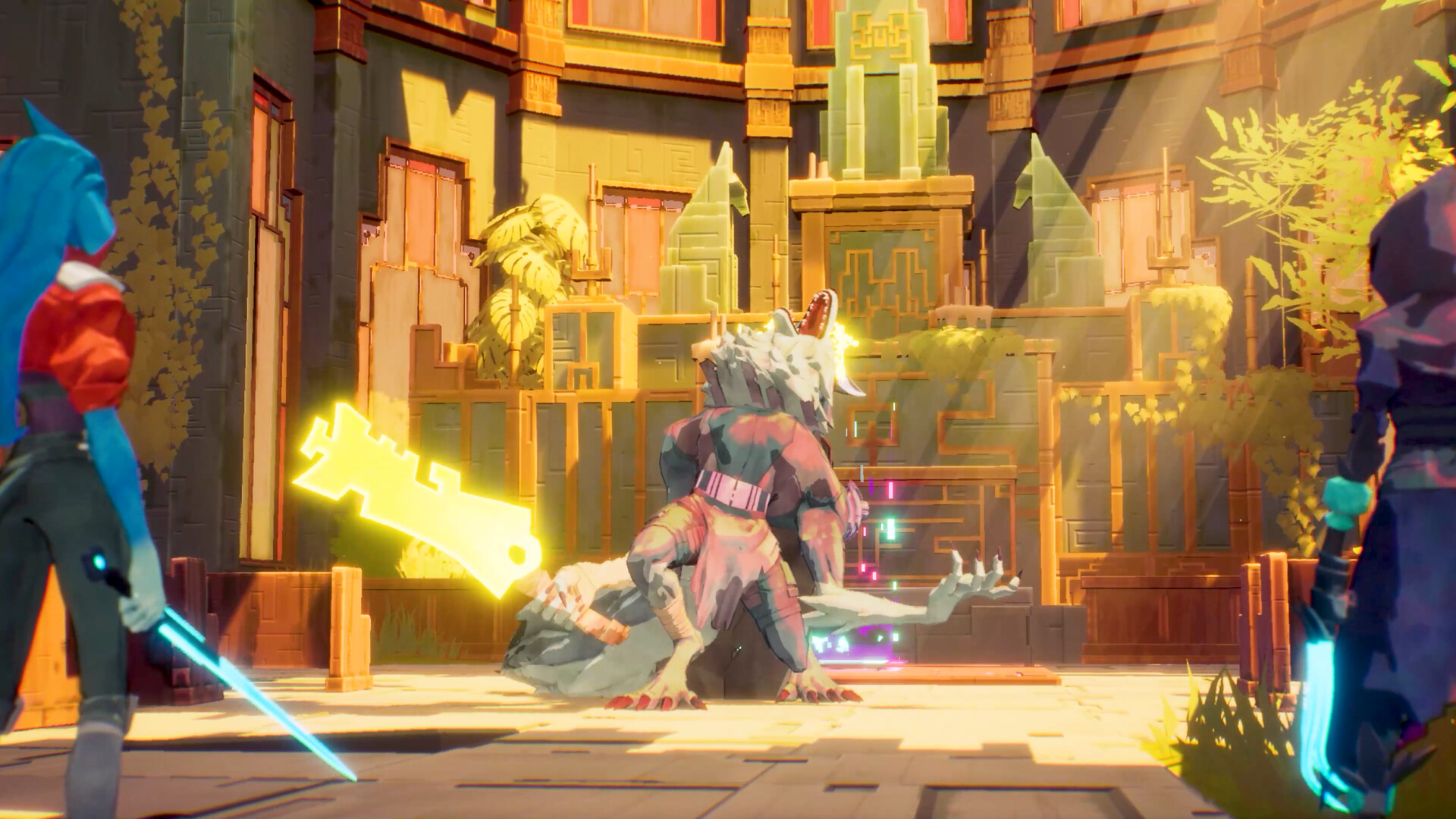 Game Features:
ENDLESS, NEW OPEN WORLDS TO EXPLORE
A world in disarray, with mysteries to solve, an array of vicious enemies to fight, and fully 3D environments to explore.
A vast, ever-changing world awaits with open biomes and deep labyrinths, with a blended mix of hand-crafted and procedurally generated elements.
Use your wall-dashing, hoverboard, glider, and more for incredible freedom across landscapes.
LEAD YOUR TEAM OF BREAKERS
Play single-player or forge ahead with other Breakers through the world in online cooperative play.
Face hordes of enemies and intense bosses in frenetic third-person combat.
EXPLORE, COLLECT AND DESTROY
Discover and unlock a wide arsenal of weapons and items to strategically craft a powerful build for every run.
Learn more about Overgrowth, its characters, and the deep storylines hidden within each death and subsequent attempt.
HELP THE SETTLEMENT
Help the settlement flourish over the course of your journey. Your accomplishments will introduce new colorful characters and permanent upgrades to the hub to expand the population.
Visit denizens between each run and discover their unique stories.