Gumi's Alchemist Code is collaborating with Disgaea, Dood! New units from Disgaea and events will be introduced in this time-limited collaboration starting from September 6, 2018 12:00 AM until October 3, 2018, 11:59 PM.
Login Bonus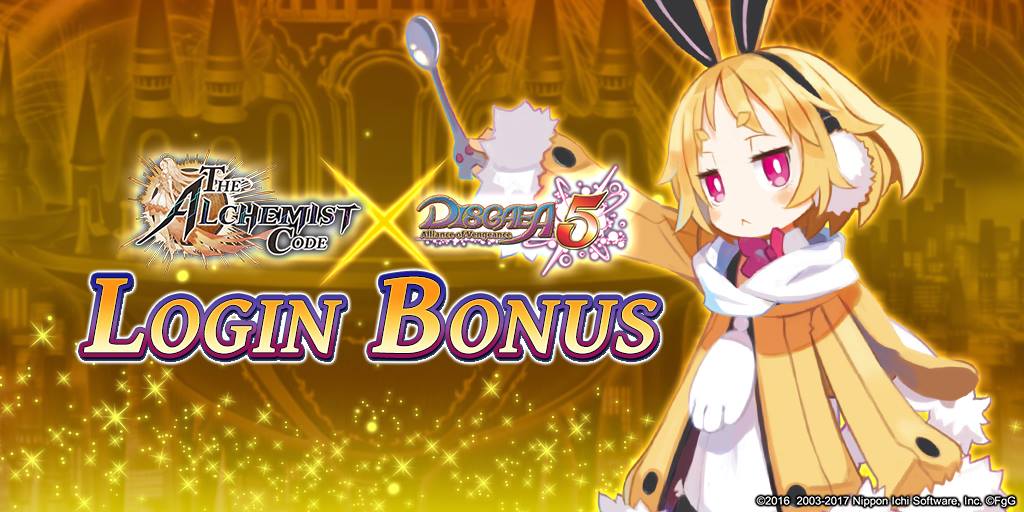 Get Usalia for free when you log in anytime the collaboration period. On top of that, you can also obtain Gems, Disgaea Collaboration items.
Special Collaboration Summon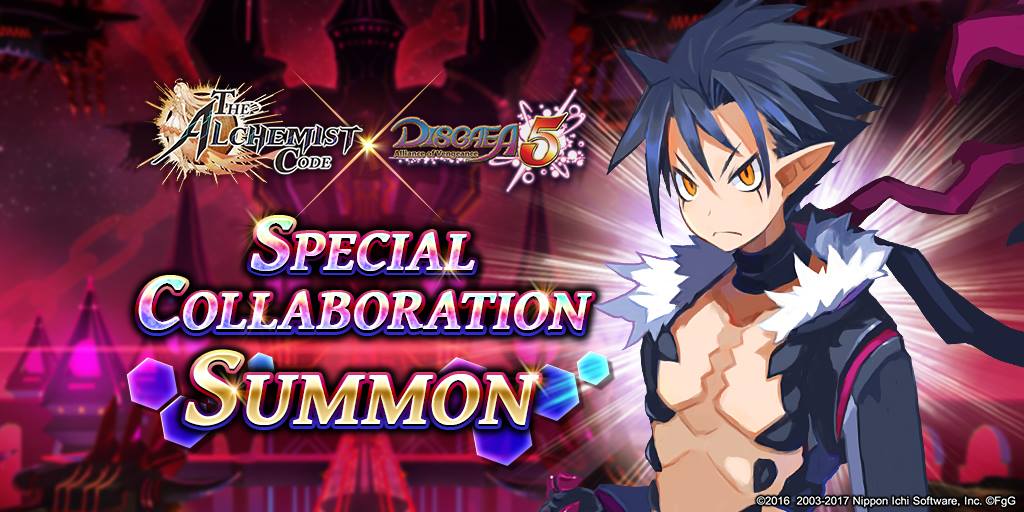 5 summon-able Disgaea units: Killia, Seraphina, Red Magnus, Laharl, and Etna. On top of that, they are including another 3 special collaboration units — a fusion of The Alchemist Code characters with Disgaea Classes: Almira, Rosa, and Rin.
Collaboration Event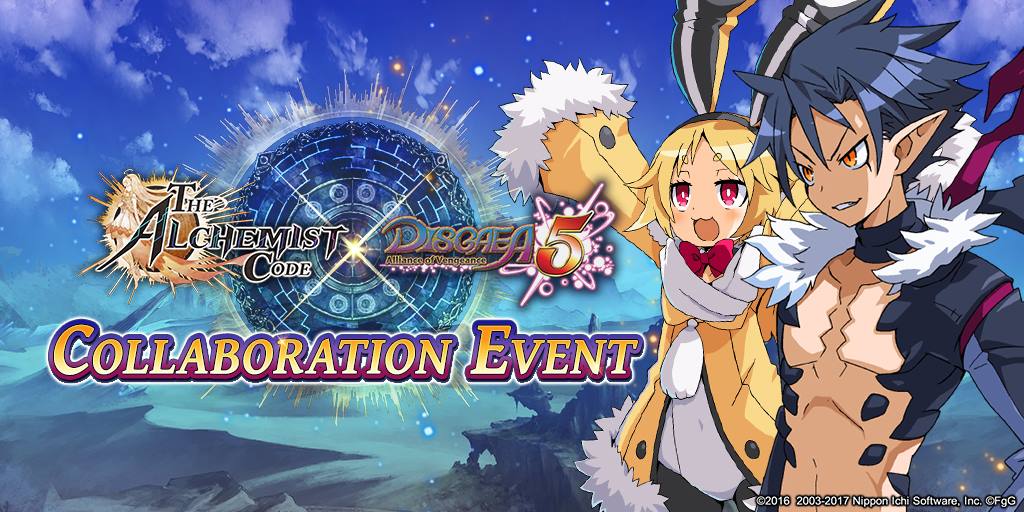 Upon clearing the event quest, you will obtain unique Job equipment and gears that can be used by the Disgaea units. You can also get Usalia Soul Shards as well as another free unit – Prinny and its Soul Shards, Dood! I wonder if there is a way to toss Prinny in this game, *wink wink*. A Special Tower Event will be available during the collaboration period! Challenge the Item World to obtain an exclusive collaboration gear – Trapezohedron. Clear Ultra EXP! Apple Magic Realm daily to obtain tons of unit EXP and the Special Collaboration Prinny Apple!
Special Event Missions
Special Event Challenge Mission, Daily Missions, Milestone Missions will also be available. Complete them to obtain items such as
[Disgaea] 5★ Unit Soul Shard Summon Tickets
,
Disgaea collaboration items
and more.
Gumi Inc is the publisher for The Alchemist Code that also brought you Brave Frontier. The Alchemist Code is now available on
iOS
and
Android
. Check out our review of
'The Alchemist Code'.