Deep Silver and 4A Games announced the release of the Metro Exodus-PC Enhanced Edition – a radical update that leverages the power of Ray Tracing-enabled GPUs to provide an incredible visual upgrade. The PC Enhanced Edition is FREE for all owners of the original version on Steam, in the Epic Games Store, via Good Old Games, and in the Microsoft Store.
The update adds additional ray tracing capabilities, including enhanced ray-traced reflections and support for the much sought-after DLSS 2.0 on NVIDIA hardware, which offers sharper image details as well as higher refresh rates and display resolutions. By continuing to work with NVIDIA, this update enhances the existing Ray Traced Global Illumination technology embedded with the original version of Metro Exodus to fully support each light source with ray-traced effects and implements RT Emissive technology from " The Two Colonels " (DLC) throughout the game.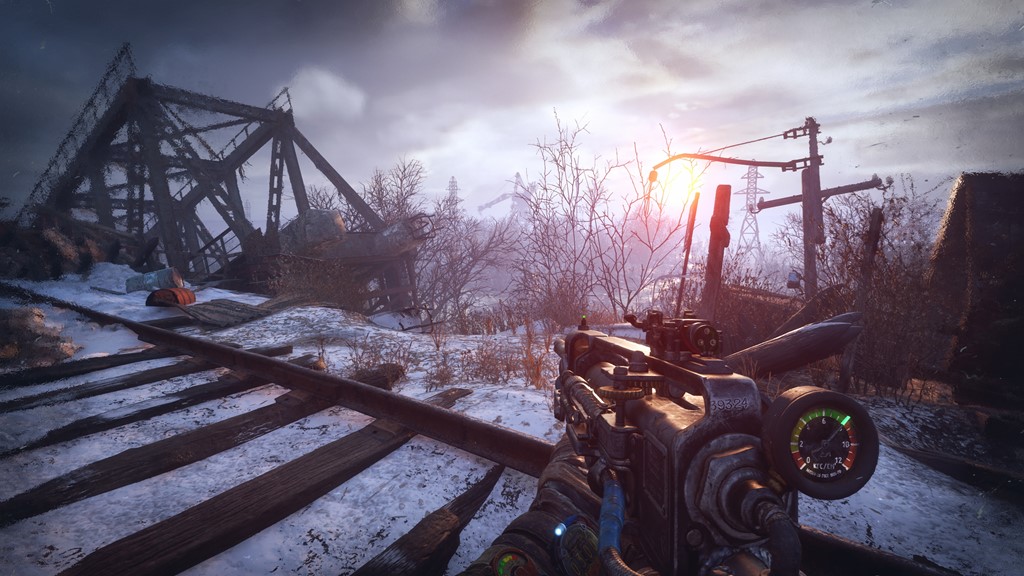 This upgrade is so extensive that it requires a Ray Tracing capable GPU as a minimum specification and comes as a separate product – it is not a simple "patch" for the base game – instead, it is offered as an additional option to all existing Metro Exodus PC gamers.
Deep Silver and 4A Games also have June 18, 2021, as the release date for the massive, FREE Gen 9 upgrade for Xbox Series X | S, Microsoft's all-in-one game and entertainment system, and PlayStation 5 computer entertainment system.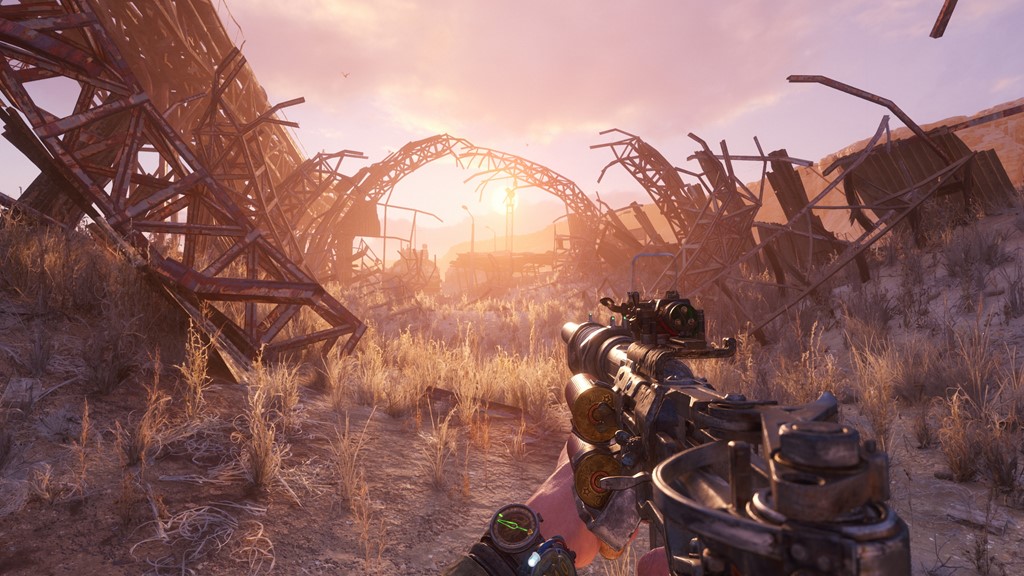 The Gen 9 version of Metro Exodus runs at 4K / 60FPS and full ray-traced lighting on PlayStation 5 and Xbox Series X. The base game and DLC expansions will support both our groundbreaking Ray Traced Global Illumination (RTGI) and Ray Traced Emissive Lighting techniques, which were already in the originally released version of Metro Exodus and the expansion " The Two Colonels " across all content Have found use.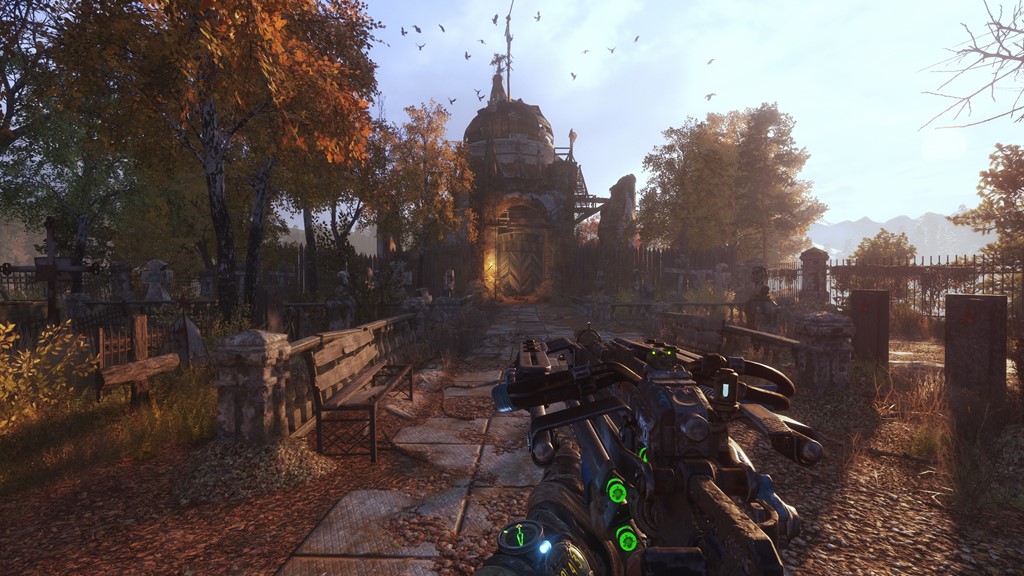 Next-generation consoles benefit from drastically reduced load times thanks to the use of their SSD storage optimizations, 4K texture packs, and a number of platform-specific features, including improvements to spatial audio and controller latency on Xbox as well as support for haptic functions from the PlayStation 5 Dual Sense controller.
These enhancements will be made available to all Gen 8 owners as a free upgrade or through the Metro Exodus Complete Edition – a newly announced high-quality physical edition for franchise newbies. In addition to the critically acclaimed base game, this Complete Edition also contains the two successful content additions (DLC) " The Two Colonels" And" Sam's Story ".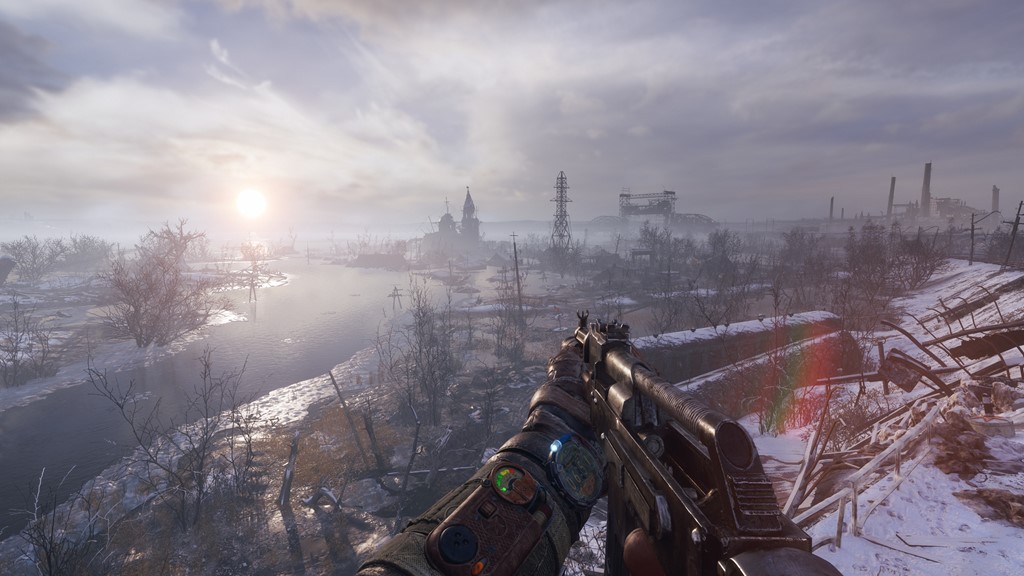 MORE ABOUT METRO EXODUS
The year is 2036.
A quarter of a century after the nuclear annihilation of the world, a few thousand survivors cling to their existence in the metro tunnels of the ruins of Moscow.
They stood their ground against the poisoned environment, fought mutants, survived paranormal horror, and burned in the flames of civil war.
In the role of Artyom, it is now up to you to lead a group of Spartan Rangers eastwards in their search for a safe habitat through the expanses of post-apocalyptic Russia.
Explore the Russian wilderness in non-linear levels and experience the exciting story that spans all seasons, from spring through summer and autumn to nuclear winter.
Inspired by the stories of Dmitry Glukhovsky, Metro Exodus continues the adventures of Artyom in the greatest Metro adventure yet.
Features:
Embark on an Incredible Journey – Onboard the heavily armored steam locomotive Aurora, you set out to start a new life with a handful of survivors.
Sandbox Survival – The gripping story combines classic Metro gameplay with gigantic non-linear levels.
A beautiful, deadly world – Discover post-apocalyptic Russia, its breathtaking wilderness, which comes to life through the change of day and night as well as dynamic weather effects.
Deadly Combat and Sneak Skills – Loot loot and customize your arsenal of handmade weapons. Face mutants and hostile groups in intense tactical battles.
Determine the fate of your comrades – not all of your comrades will reach their goal alive. Your decisions have a direct influence on the story and the fate of your companions, which guarantees a high replay value.
Unprecedented immersion and atmosphere – a flickering candle in the dark, a rattle under your freezing gas mask, the howling of the mutants in the night wind – Metro will cast its spell over you like no other game!
Metro Exodus is already available for the Xbox One family of devices including the Xbox One X, the PlayStation 4 computer entertainment system, and for PC. Metro Exodus for PlayStation 5 and Xbox Series X | S will be released on June 18, 2021.