SQUARE ENIX is pleased to announce that two short trailers titled Present Day and The Distant Future have been revealed today for LIVE A LIVE, the classic RPG scheduled for release on Friday, July 22nd, 2022.
The Preset day trailer introduces the story of the main character Masaru Takahara, a mixed martial artist who, like many, dreams of becoming the world's strongest fighter. He truly believes he has what it takes to claim the title, and by making the skills of other masters his own, he intends to prove himself.
The Distant Future trailer introduces the story of the main character Cube, an autonomous support unit built by the engineer Kato. Alas, as a series of incidents put the safety and well-being of the ship's crew in jeopardy, tensions mount and tempers flare, and Cube finds itself swept up in the disputes.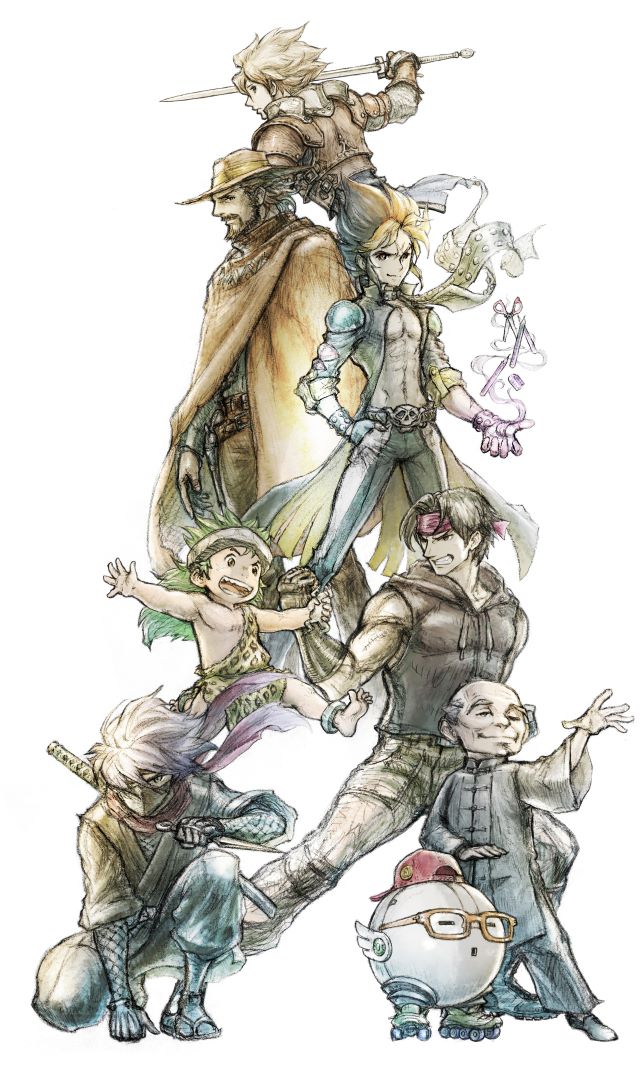 What Is Live A Live?
The Legendary RPG is Reborn
Originally released for the SNES, LIVE A LIVE is reborn in HD-2D—a fusion of pixel graphics and 3D CG.
Seven stories featuring seven time periods, protagonists, and gameplay variations—in what order you progress and how you proceed is up to you.
LIVE A LIVE features character designs by acclaimed manga artists Gosho Aoyama, Osamu Ishiwata, Yoshinori Kobayashi, Kazuhiko Shimamoto, Yumi Tamura, Yoshihide Fujiwara, and
Ryouji Minagawa. In addition, it includes new art by Octopath Traveler's Naoki Ikushima, and majestic musical rearrangements carried out under the supervision of the
original composer, Yoko Shimomura. Moreover, the original director, Takashi Tokita, has returned as producer to oversee development in its entirety.
With impactful moments preserved and gameplay refined for a modern audience, this reimagination promises an unforgettable experience not only for fans of the original but first time players as well.
Live A Live will be released on July 22nd, 2022 for the Nintendo Switch. Check out Square Enix's Asia Facebook and Youtube for more information on great games and the latest trailers.