Life is Strange 2 Episode 2: 'Rules', the next entry in the critically-acclaimed and award-winning franchise is available now.
Episode 2: Rules reunites players with Sean and Daniel Diaz a few months after the events of the first episode, as the brothers are on the run from law enforcement following a tragic incident in Seattle and the manifestation of strange supernatural power. The journey is long and the story of
Life is Strange 2
takes place over the course of a year in-game, as they make their way across the USA in an effort to get to Mexico.
The power takes a central position in Episode 2, as Daniel is slowly coming to terms with his supernatural abilities. The brothers must attempt to find the balance between practicing Daniel's control of his power, while also hiding his abilities from a world that won't understand. Guiding them is a set of rules they've set for themselves: Never in public. Never talk about it. Run from danger.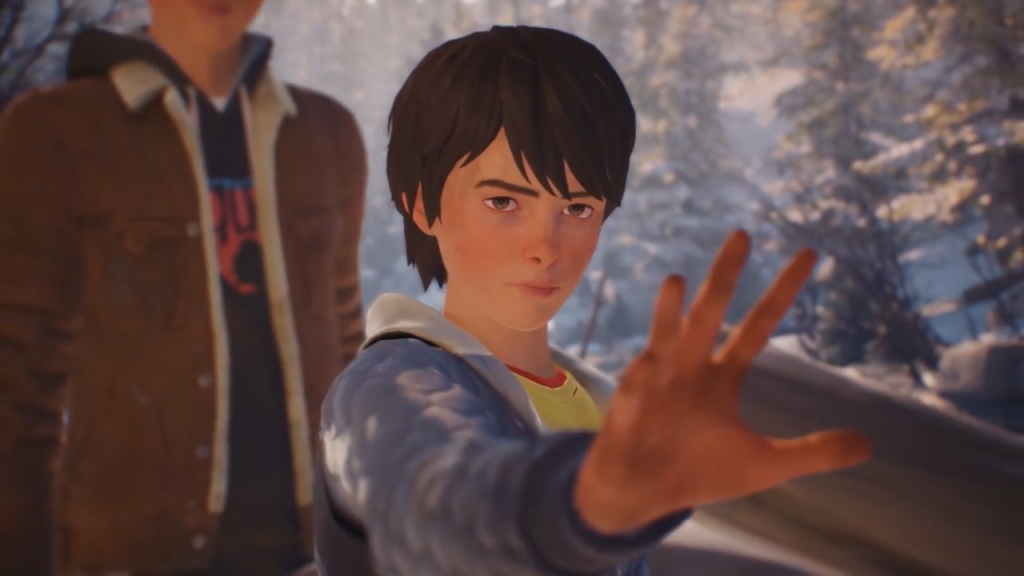 Can Daniel truly hide the truth from the people around them, or will the temptation to explore the immense power within him be too much? Will he break the rules in a time of need?
"One of the main themes in Life is Strange 2 is coming-of-age, and the rules you sometimes have to follow or break, when you're on the run like Sean and Daniel is. In this episode, the power will be a very interesting element the brothers will have to deal with. It allows us to create compelling situations that will evolve the relationship between the two brothers. We can't wait for the players to discover the new environments and characters the brothers will meet in this episode."

– Michel Koch and Raoul Barbet, Co-Creators and Directors of Life is Strange 2.
Captain Spirit Returns
Previously featured in The Awesome Adventures of Captain Spirit, a 100% free narrative adventure demo on XBOX ONE, PlayStation 4 and Windows PC, Captain Spirit returns in Episode 2 of Life is Strange 2.
"The Awesome Adventures of Captain Spirit is a highlight in our portfolio. We're all very fond of Chris and his story and we're excited to bring him back in Episode 2" said Jon Brooke, Co-Head of Studio at Square Enix External Studios. "Episode 2 of Life is Strange 2 is a pivotal moment for this story, and the season will only become even more intense from here."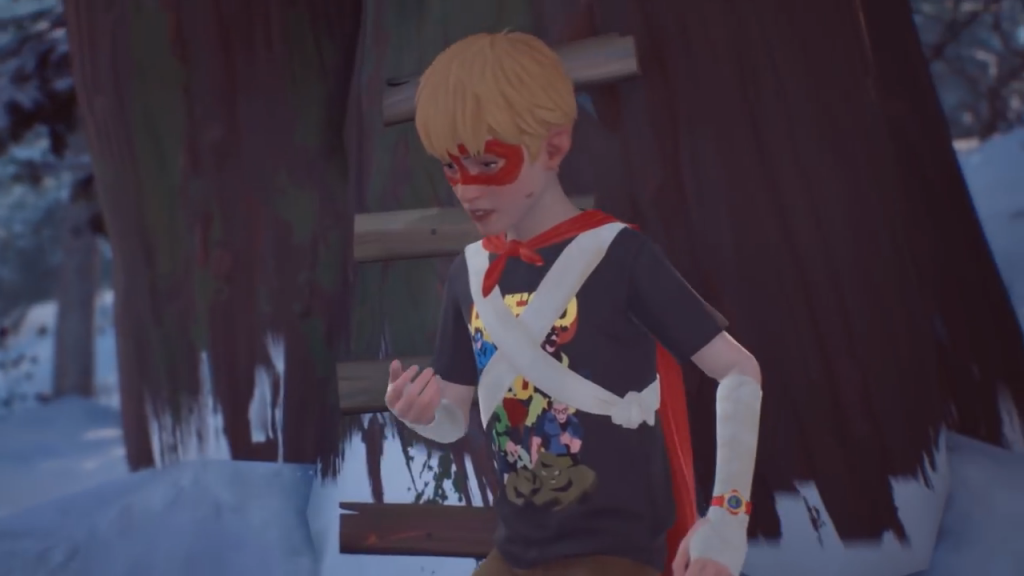 Seeking shelter from the winter cold, Sean and Daniel encounter next-door neighbour Chris Eriksen and come face to face with his superhero alter ego, Captain Spirit. Episode 2 takes into account players' save games, and certain actions taken in The Awesome Adventures of Captain Spirit will have repercussions in Episode 2.
"And of course, we are really happy to give the players the chance to meet Chris again, our beloved lead character in The Awesome Adventures of Captain Spirit. We strongly advise the fans to play this game before playing Episode 2, as the experience will be more enjoyable. Also, it's free!"

– Michel Koch and Raoul Barbet, Co-Creators and Directors of Life is Strange 2.
Tune in here to find the latest updates from the Life is Strange 2 developer blog:
http://lifeisstrange-blog.tumblr.com/
The second episode in the all-new five-episode season of Life is Strange 2 from Square Enix External Studios and DONTNOD Entertainment, is out now on the PlayStation 4, Xbox One, and PC.