The Nintendo Labo line has undoubtedly been growing since it debut earlier this year. In addition to their already amazing Labo lineup, is this latest project, the Nintendo Labo Vehicle Kit. The kit allows player to explore a new world using 3 different types of vehicle, it comes with a pedal, steering wheel, joystick and a submarine control wheel. Players can explore by using a car, plane or submarine which can be switched around anytime by putting the joycon key into their respective Labo kit.
Players can explore the world either in single or two-player mode. Here is a introduction trailer from Nintendo.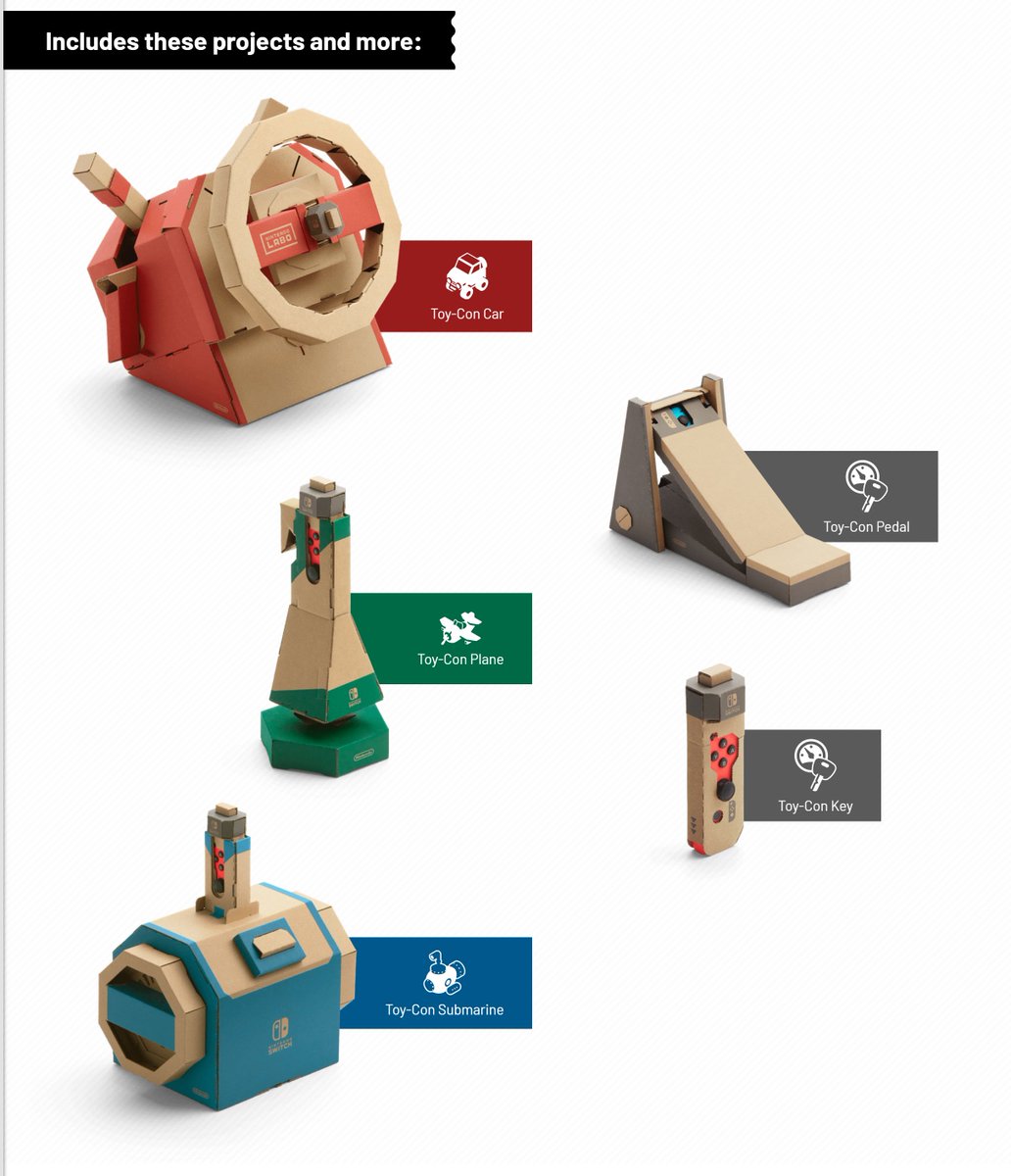 Nintendo Labo Vehicle Kit will be available on 14 September 2018.