Hyper Jam, the neon-soaked arena brawler by ambitious developer Bit Dragon, is about to rocket launch its way into the market come this February 12, 2019.
Challenge friends and strangers to furious local or online multiplayer matches for up to four players, trading blows on vibrant '80s-inspired arenas using a suite of deadly weapons ranging from katanas to rocket launchers, while upgrading yourself with a variety of game-changing perks that are drafted between rounds.
In battle, players will use their combat prowess and situational awareness to strike other players and make use of environmental hazards like speeding trains in a Neo-Tokyo subway or the treacherous rooftop ledges of a sun-drenched Miami hotel.
But emerging victorious isn't as simple as racking up kills, as winners will need to reach the score limit and survive a full round to triumph.
Take on players from all over the world with a cross-platform play that allows the PC community to throw down with challengers playing on consoles in online free-for-all death-match games.
Prepare for the battles to come by selecting from a range of persistent perks that provide new abilities. A scoreboard at the end of each round determines the order of the perk draft – whoever is coming last gets the first pick of perks and the winner takes whatever's left.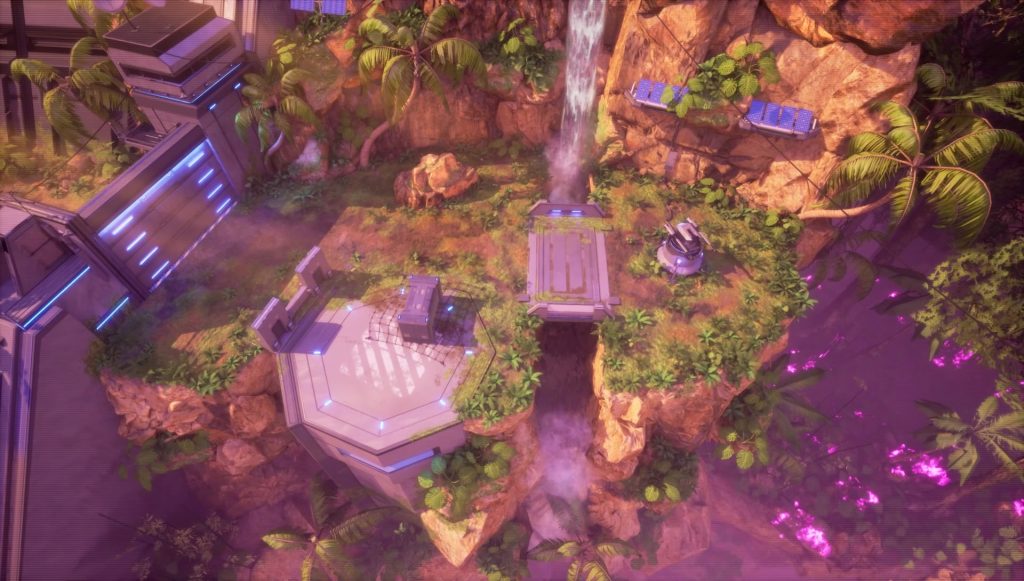 While everyone begins at a level playing field, fighters will enhance their skills the longer matches draw on, stacking and combining powers to create wholly distinct builds. For example, a player with the Pyrogenesis and Vampirism perks can set others ablaze and recover health from the burn wounds.
Game Features
Furious Combat
Hyper Jam is a neon-soaked arena brawler with a dynamic perk drafting system that makes each match different from the last.
Furious Combat
Hyper Jam features fast-paced multiplayer arena gameplay for 2-4 players. Annihilate your opponents round after round using katanas, rocket launchers, sledgehammers, and more.
Perk Drafting
After every round, players choose new perks that stay with them for the rest of the game, stacking and combining with their existing ones to create more powerful effects. A wide pool of distinctive perks ensures no two games are ever the same.
Local and Online Multiplayer
Grab some controllers and take on your friends at home, or test your skills against the rest of the world in public or private online matches. Cross-platform matchmaking means there are even more challengers to face!
'80s Aesthetic
Play as a strong selection of '80s-inspired characters on a variety of beautiful and dangerous arenas, ranging from a sundrenched Miami hotel rooftop to a gritty Neo-Tokyo subway.
Killer Synthwave Soundtrack
An addictive soundtrack featuring Carpenter Brut, Dance With The Dead, Meteor, Vulta and more will keep hearts racing as you blow each other to bits.
AI Bots
Hone your skills against AI bots before taking the fight online. Customise bot difficulty, game rules and more to create your own challenge.
"Hyper Jam is an explosive arena brawler that combines the precision and satisfying feeling of traditional competitive fighting games with a gritty and splashy neon '80s aesthetic," said Roman Maksymyschyn, Director, Bit Dragon. "Our team has had an absolute blast developing and playtesting this game, and we're just about ready to share it with the world. Look out for it soon!"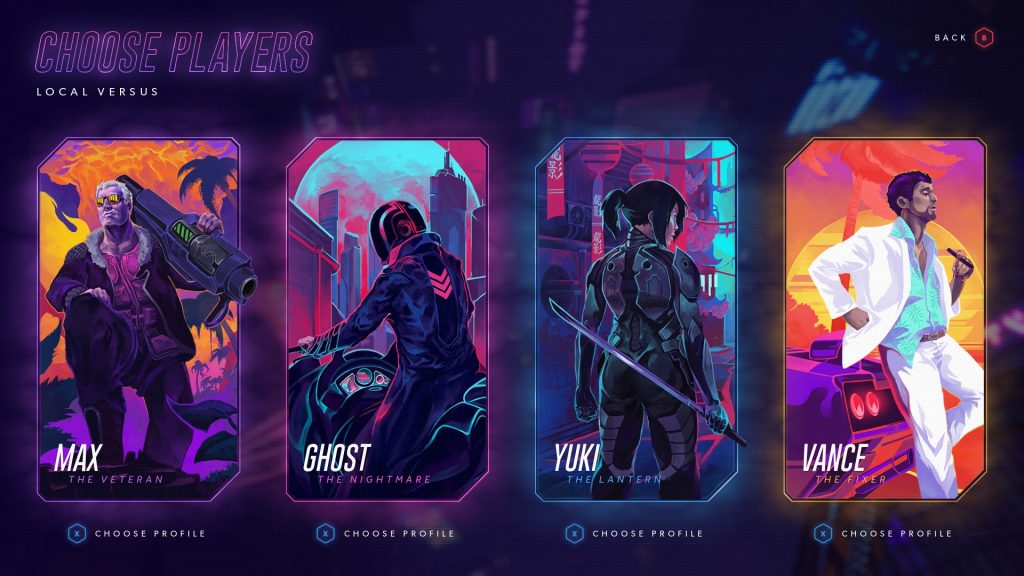 Backed by a killer synthwave soundtrack featuring Carpenter Brut, Dance With the Dead, and other fan favorites, Hyper Jam keeps hearts racing with great music and intense skill-based gameplay influenced by competitive fighting games.
Hyper Jam will be available in English, French, German, Italian, and Spanish for 14.99 USD / 22.45 AUD / 14.99 EUR on Xbox One, 14.99 USD (RM62 est) on PlayStation 4 and 12.99 USD / 18.50 AUD / 10.79 EUR on Steam.
To learn more, visit Hyper Jam's website, follow the game on Twitter, Instagram, and like it on Facebook.