Granblue Fantasy Relink will launch on PlayStation 5, PlayStation 4, and PC via Steam on 2022 worldwide although there is no confirmed release date yet.
Game Modes
Granblue Fantasy: Relink is an action RPG that features two games modes:
Main Story – Discover what is happening to the Zegagrande Skydom in this exciting, narrative-driven single-player adventure.
* A new chapter of Granblue Fantasy unfolds in the skies of Zegagrande. Customize and developer characters, collect treasure, and so much more! Wtih easy, normal, and hard difficulties to choose from, Granblue Fantasy: Relink accomodates players of all playstyles.
Quests – Progress through the main story to unlock new content, which supports up to four-playr online co-op.
* Utilize the items and experience you've obtained over the course of your journey to tackle an array of challenging battles. Visit a town's online lobby to chat and interact with other skyfarers! Quests can be done solo with the aid of CPU-controlled allies.
Playable Characters
Each of these characters is your to command!
→ Main Character (Gran / Djeeta)
→ Katalina
→ Rackam
→ Io
→ Eugen
→ Rosetta
→ Lancelot
→ Vane
→ Percival
→ Siegfried
But that's not all…
→ Charlotta
→ Yodarha
More reveals are on the way, so stay tuned!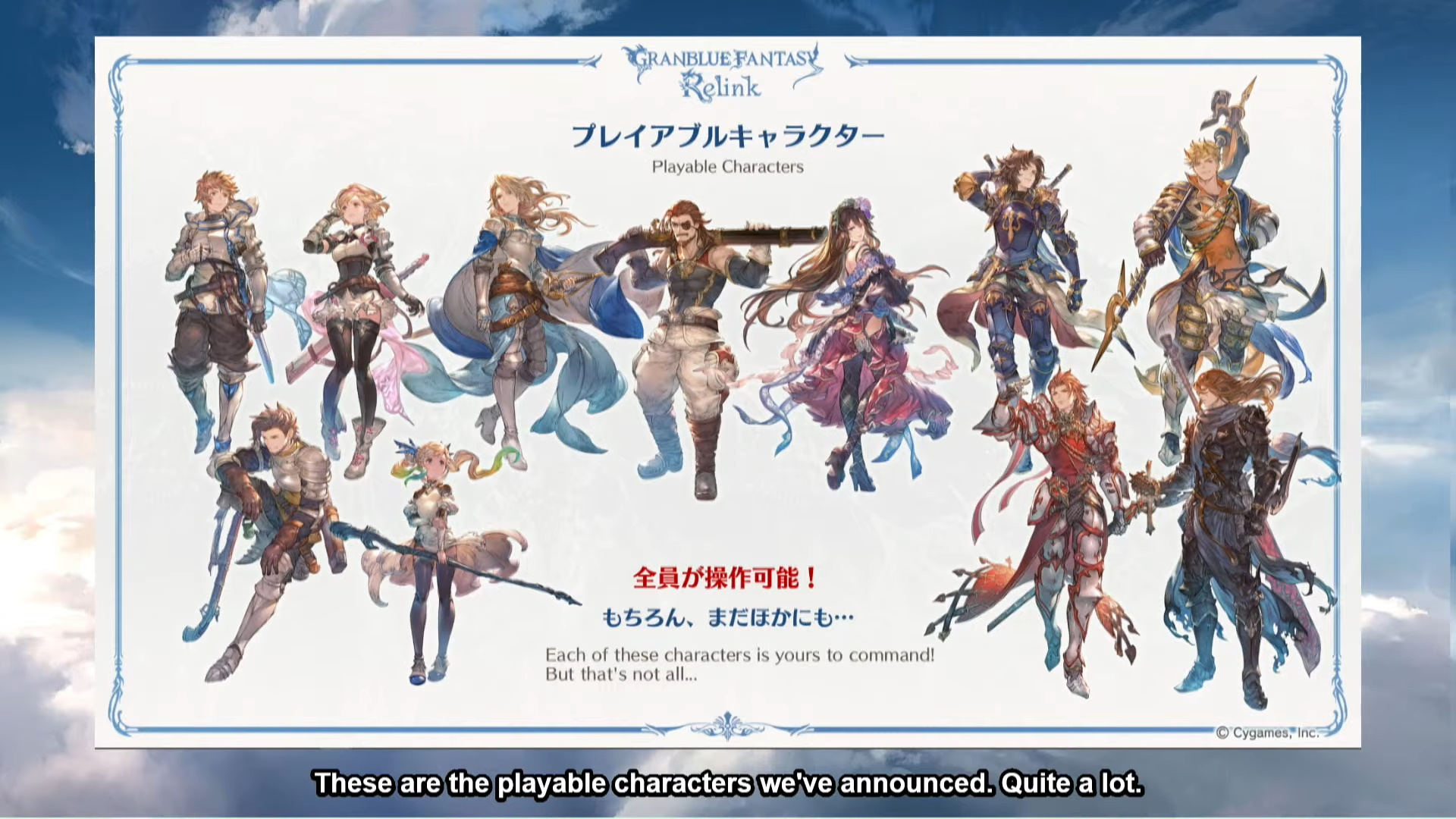 The game's official website (English, Japanese) was also relaunched, which features the game World, Artwork, and Character information (Playable and Non playable)