Congratulations to the winners of the Golden Joystick Award 2018.
The list of winners have been announced and no doubt, one can hardly argue with the results. Let's have a look at the results!
God of War – Kratos muscled in 4 awards.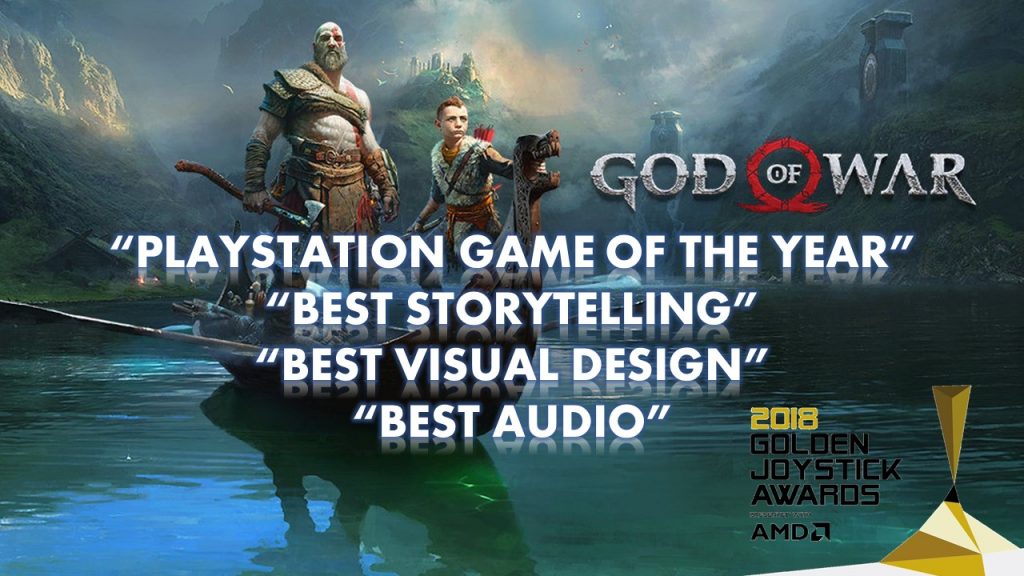 God of War by Sony Interactive Entertainment Santa Monica Studio (SIE Santa Monica Studio) walked away with 4 awards in its pocket, the most claimed in this year's Golden Joystick Award by a single game. This result is to be expected considering SIE Santa Monica Studio's excellent performance in delivering a game far surpassing all expectations. In addition to God of War winning 4 awards, SIE Santa Monica Studio is also crowned the "Studio of the Year Award" in this year's Golden Joystick Award. God of War fell short, however, to claim the ultimate prize this year which was sniped by…
Fornite – From Zero to Hero.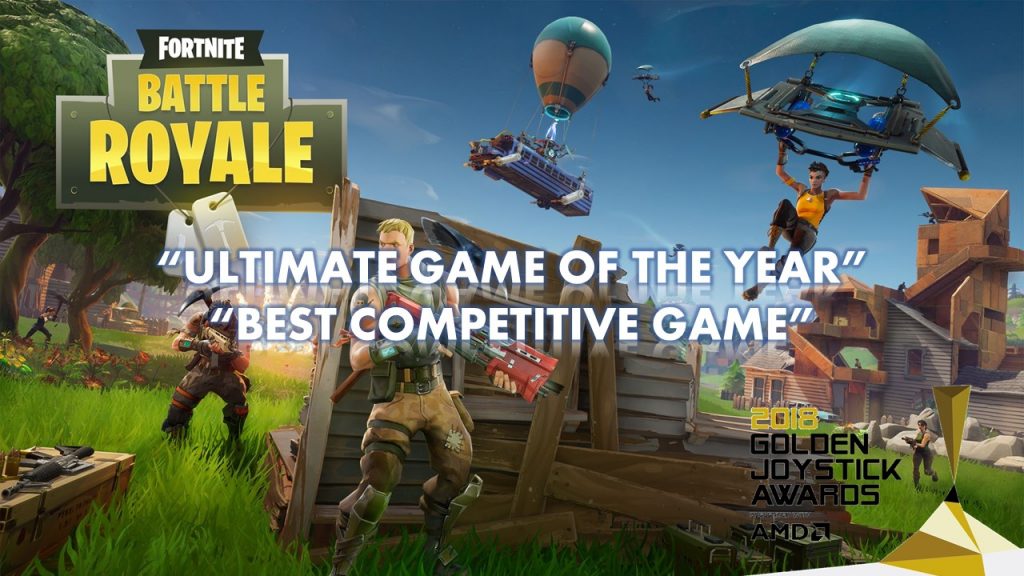 Epic Games' Fornite first came off as a co-op tower defense style plant vs zombie-liked game but almost failed before a quick shift of focus into Battle Royale rescued it. Ever since then, Fortnite has steadily grown into one of the most profitable games with one of the largest player base in the world. This year's Golden Joystick Award saw Fornite rewarded with two big awards including the biggest prize of the event, the "Ultimate Game of the Year", and the "Best Competitive Game" award. Kudoss!
Dead Cells – Not so dead huh?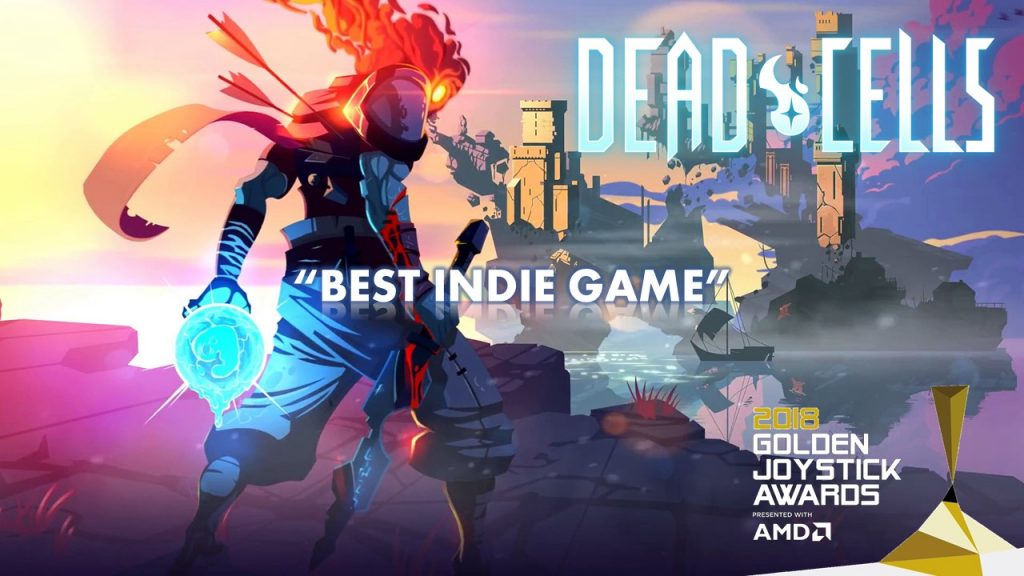 Surprised? You shouldn't be. Most of the people we know who played this game could only praise the game's genuinely creative art-style and gameplay. If you feel intrigued after this to try it out, be warned that this game will kick your ass left and right, up and down, front and back.
Octopath Traveler – The only reason why they didn't win more was that they were launched in the same year as God of War.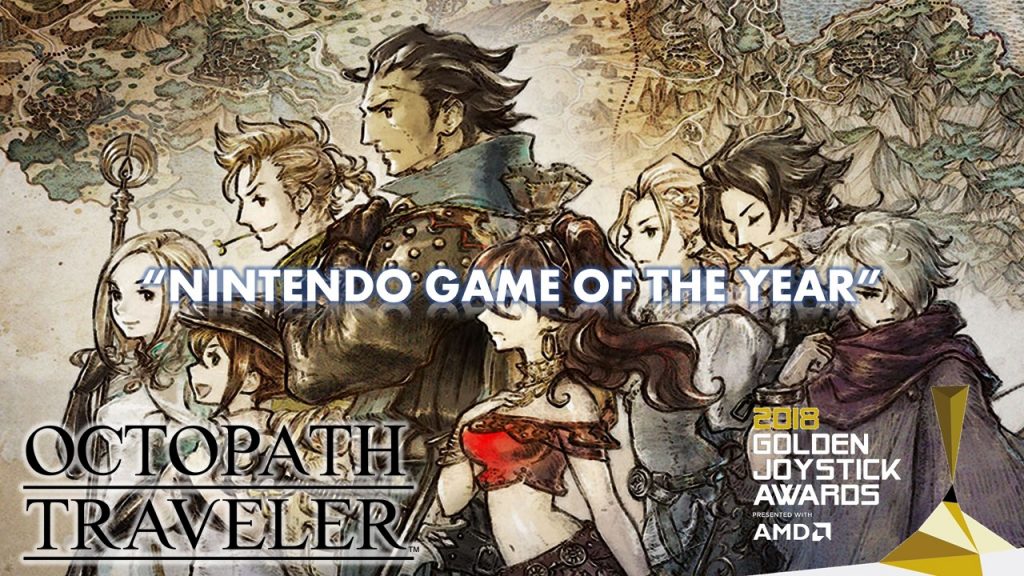 One word for the game developer, unfortunate. Ocotopath Traveler deserved so much more but apparently, the 8 heroes in this game still fall short to Kratos' greatness. Now, why do we compare this game to God of War? Octopath Traveler has the best in-game music pieces we've heard so far this year and the game's storytelling cast a shadow over all others (apparently not Kratos however). Though walking away with just the "Nintendo Game of the Year" award, make no mistake that Octopath Traveler is indeed a game worthy of more crowns.
Subnautica – We have no idea about this game but congratulations nonetheless!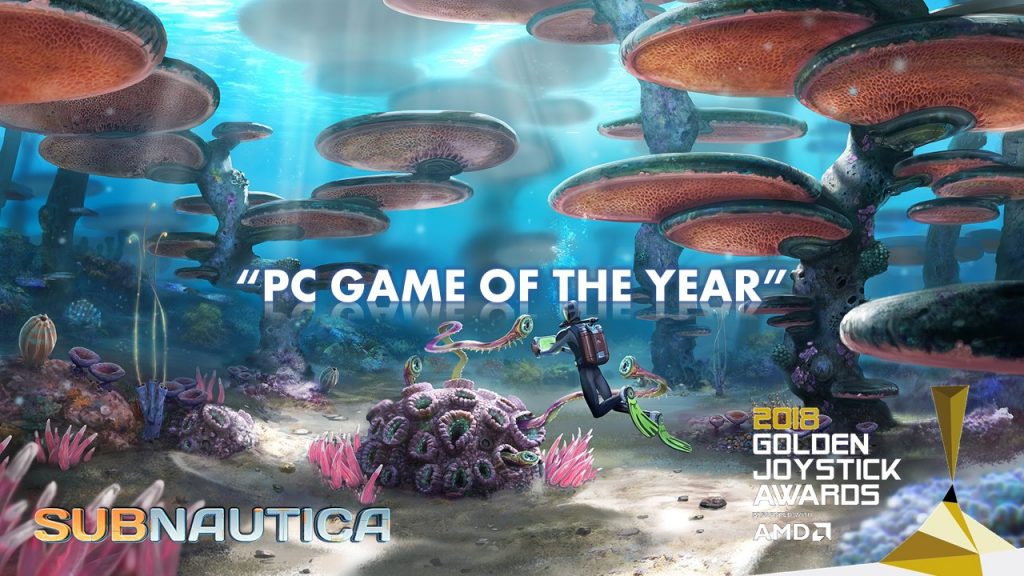 We don't play PC games. We are simply too poor to afford a decent PC that can handle up to date games. We have no idea why this game won but if you do, please leave us a comment and share your thought, please? 😀 Thanks in advance!
Red Dead Redemption 2 – The game everyone knows will win something.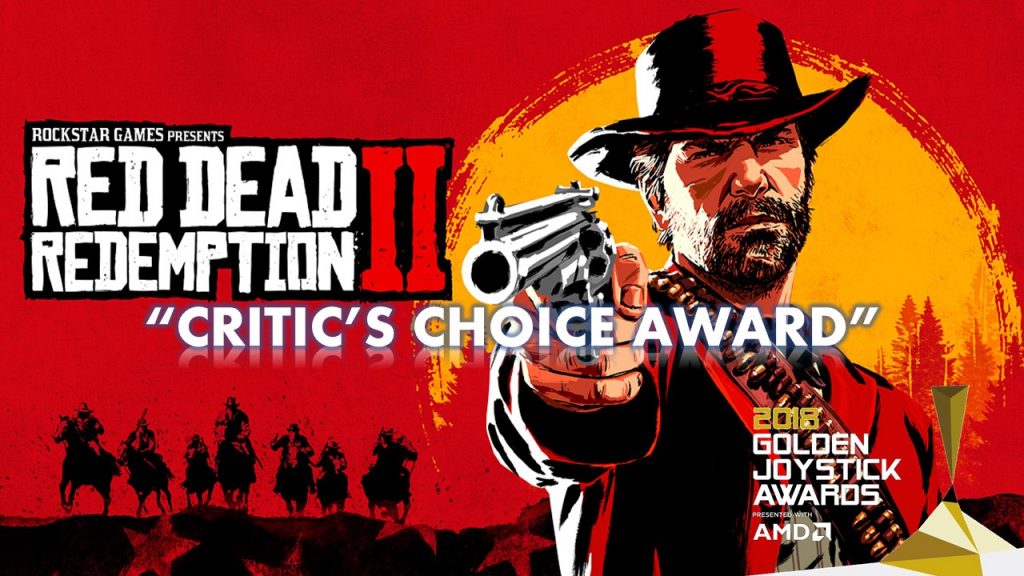 Rockstar's Red Dead Redemption 2 rode into the sunset in style after taming the panel of critics to win the "Critic's Choice Award". This is a game that generated over $725 Million in its opening weekend and went on to ship 17 million copies of the game in 2 weeks time, making it the second highest-grossing entertainment launch in history (the highest is GTAV, also by Rockstar lulz). Since this game was launched only recently, it'd be prudent to expect it to be nominated for even more accolades in other upcoming video games award events.
PUBG – The Winner winner chicken dinner that took the world by storm last year.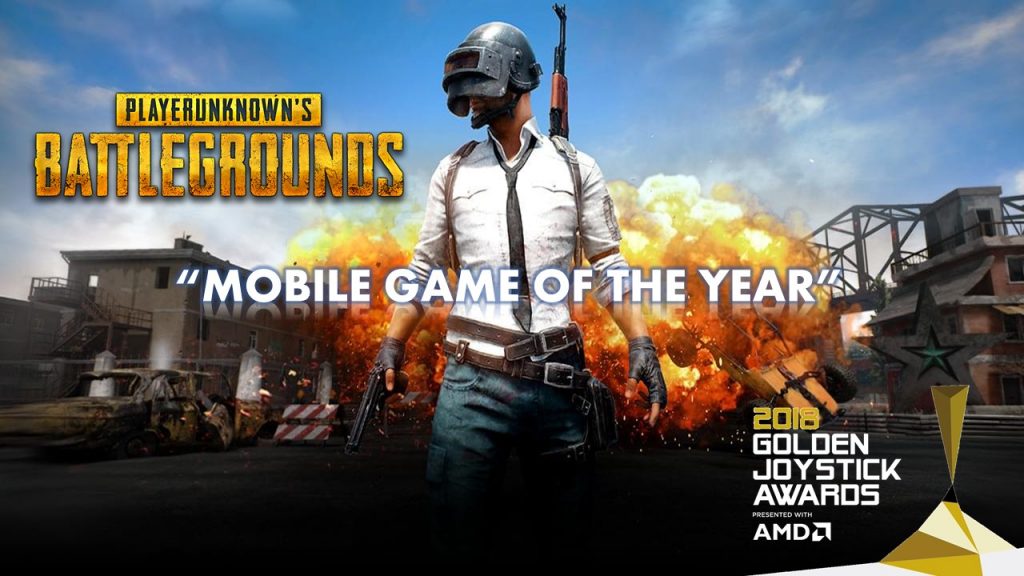 Player Unknown's Battlegrounds (or PUBG) took the world by storm when it came out last year for the PC platform, and today, the spillover of its tsunami effect from the PC side has successfully flooded the Mobile Gaming market as well. PUBG bagging the Mobile Game of the Year Award is no surprise to many considering the game's massive fanbase on the mobile platform and the developer's constant effort in trying to improve the gameplay experience for mobile players.
Overwatch – The well deserved "eSports Game of the Year" winner.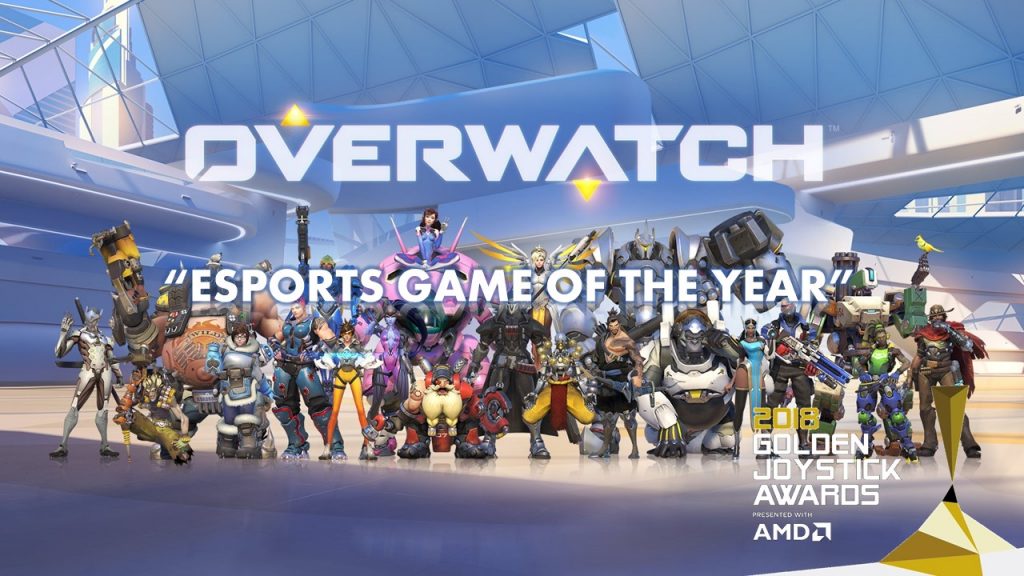 Blizzard's Overwatch is still collecting accolades today even though the game was launched 2 years ago and it's not hard to understand why. Overwatch is one of the most competitive and lucrative eSports branches in the world of video games today, thanks to the amount of nutrition Blizzard is ensuring the game gets.
Full List of Winners of The Golden Stick Award 2018
Again, we wish to congratulate all the 2018 Golden Joystick Award Winners!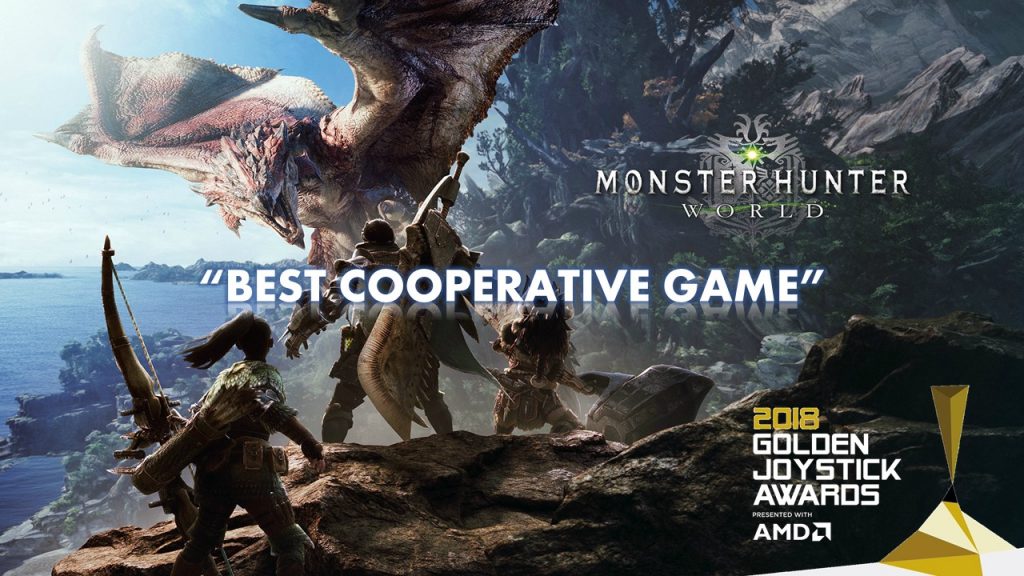 Monster Hunter World – Walking away with the Best Cooperative Game Award
Cyberpunk 2077 won the Most Wanted Award.