Capcom Summer Sale is now ongoing with a huge line-up of selected titles now up to 80% OFF! Purchase the digital version of each title with a special discount on Steam and the Playstation Network.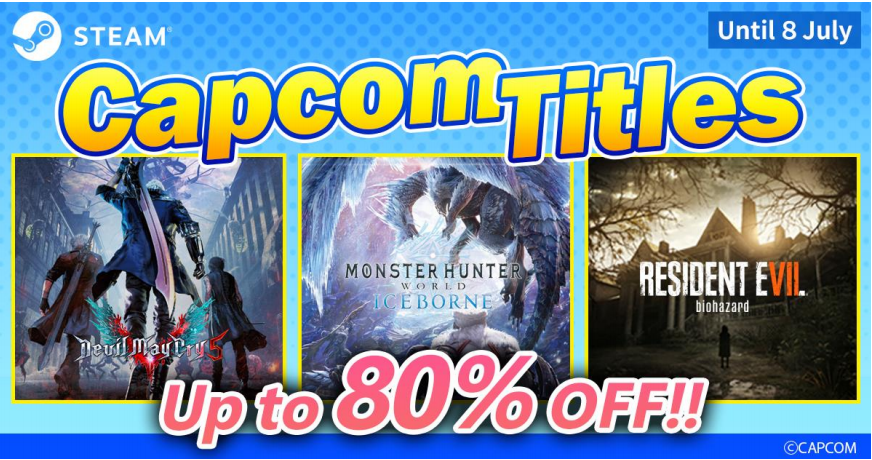 Numerous Capcom famous series like "Resident Evil", "Monster Hunter", "Devil May Cry", "Street Fighter" and so on are having different promotions on both main games & DLCs! No matter you want to become a hunter, experience the world-famous survival horror, or hunt demons stylishly, you can find the right one from Capcom!
The current sale on Steam will last until 8th July while the sale on the Playstation Network will last until the 7th of July.